A beating heart
How Temple's healthcare enterprise supported North Philadelphia during the pandemic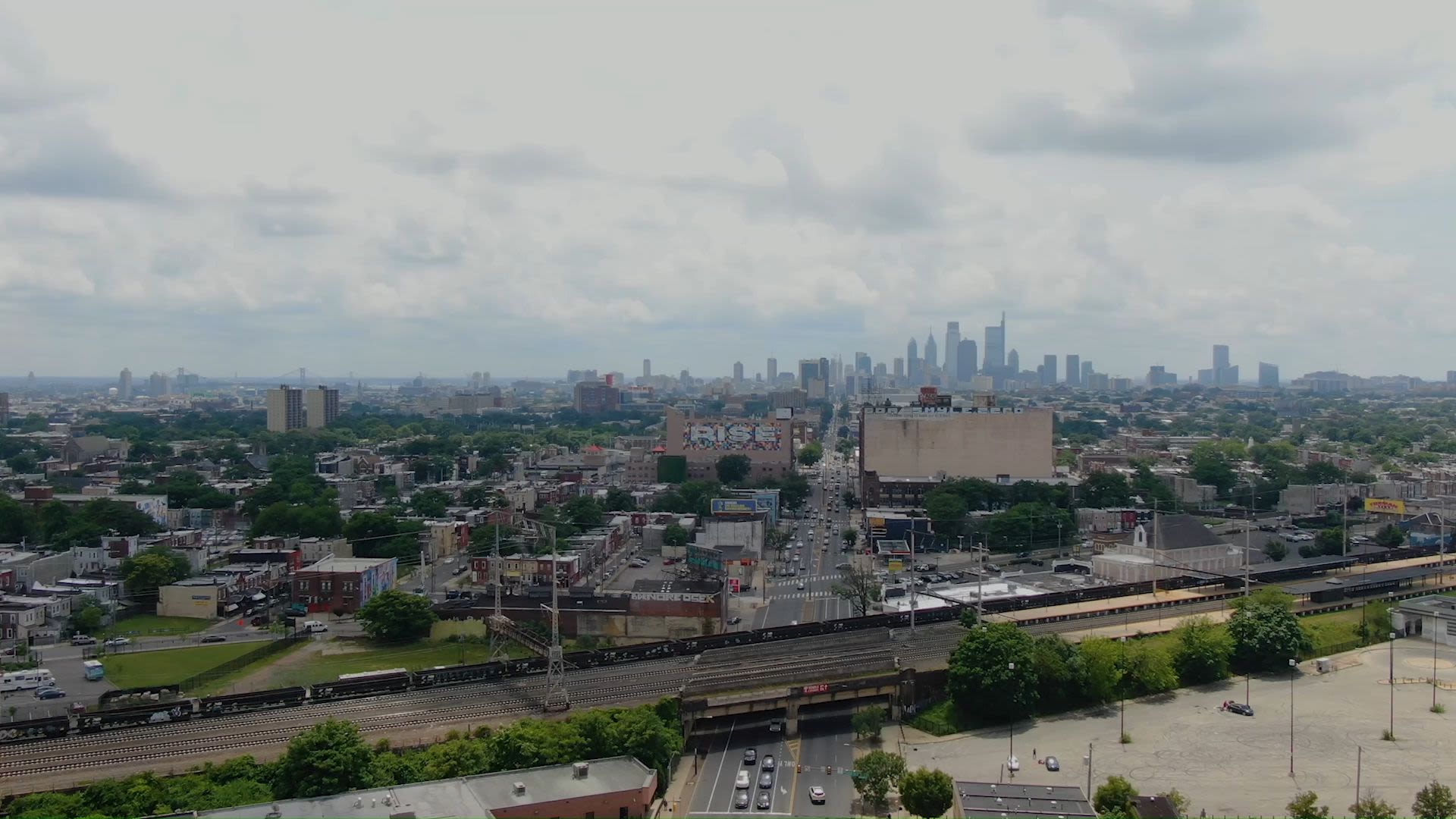 As the coronavirus spread across the globe, residents of many North Philadelphia communities faced a perfect pandemic storm when existing healthcare inequities intersected with an inherent distrust of healthcare systems.
At Temple's Health Sciences Center, a team of civically minded staff set out to quell the crisis.
As the cloud of COVID-19 descended in March 2020, leaders of Asociación Puertorriqueños en Marcha (Association of Puerto Ricans on the Move or APM), a nonprofit organization serving Latino and Black neighborhoods in North Philadelphia, knew the kind of havoc the virus could wreak on their community. Many residents were already facing poverty, food insecurity and inequitable access to quality medical care.
Adding to the problem, a deeply rooted distrust of the medical community had built up through generations. 
"Bad things have happened in the medical field to minority communities," said Rose Gray, senior vice president for community and economic development at APM.
That's why a call Gray received early in the pandemic from Temple University Hospital—the area's preeminent healthcare facility—was such a big deal. On the other end was Kathleen Reeves, the director of the Center for Urban Bioethics and senior associate dean of health equity, diversity and inclusion at the Lewis Katz School of Medicine. 
Gray and Reeves' relationship spanned years. The two worked together on previous efforts to improve the lives of North Philadelphians. But this was a new, unprecedented crisis. It was also an opportunity.
"She said, 'We're seeing so many people from the Latino community with COVID-19,'" Gray recalled. "'How can we get messaging out to them?'"
Reeves agreed to send a team to help distribute flyers. They joined with APM staff and volunteers, who ensured the materials used the correct local Spanish dialect, to canvas grocery stores and Head Start education programs in Fairhill, Hunting Park and other surrounding neighborhoods. The flyers explained to residents the importance of wearing masks and gloves, and not congregating in groups.
It was the beginning of a much larger effort by the Katz School, spearheaded by Reeves, to assist North Philadelphia during what would become the worst healthcare crisis there in at least a century. It was also the culmination of years of hard work by Reeves and her team to establish genuine ties between Temple Health, including the medical school, and the surrounding neighborhoods—and it was a harbinger of what local activists say could be a brighter shared future for the health system, the university and the community.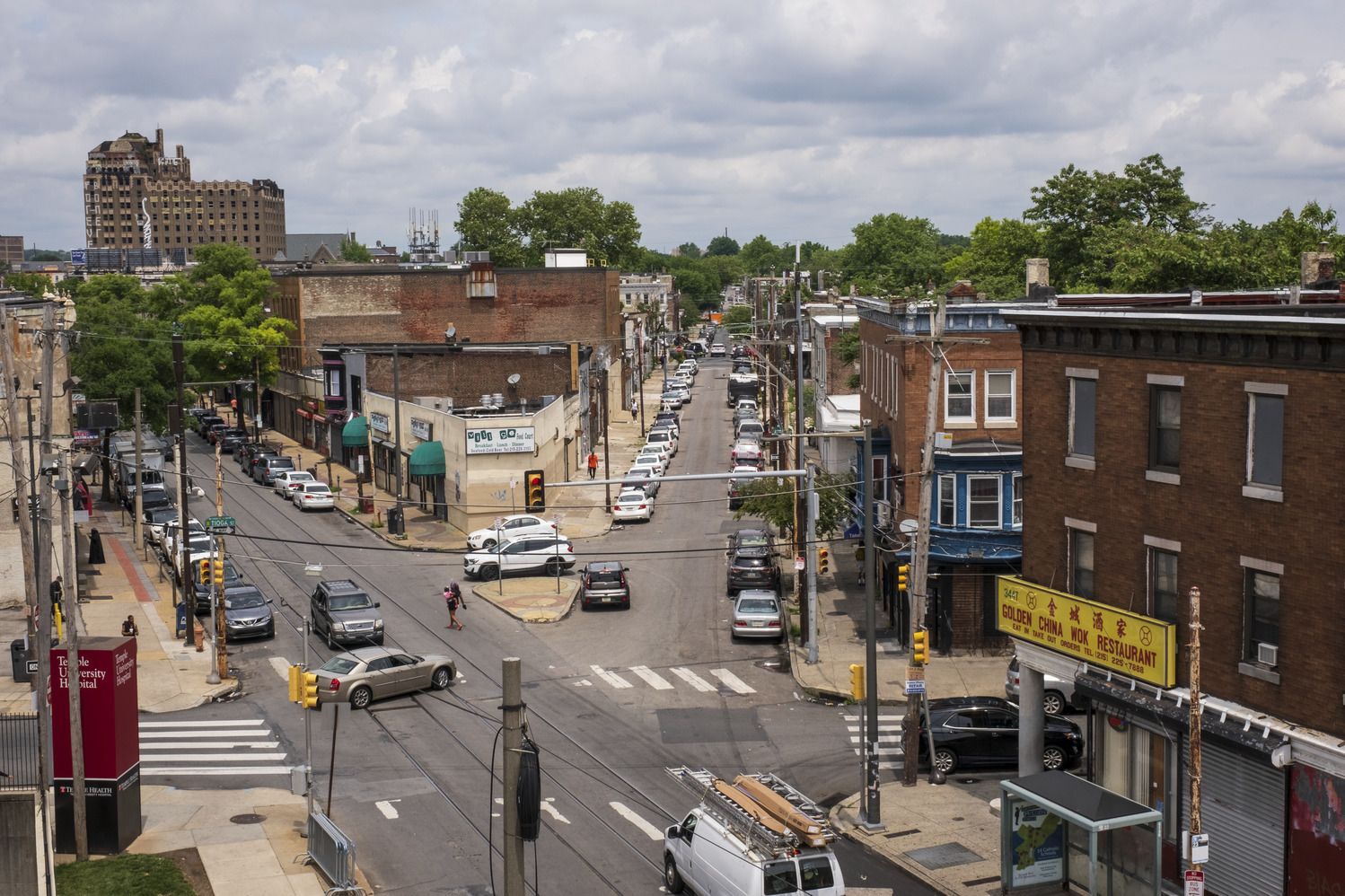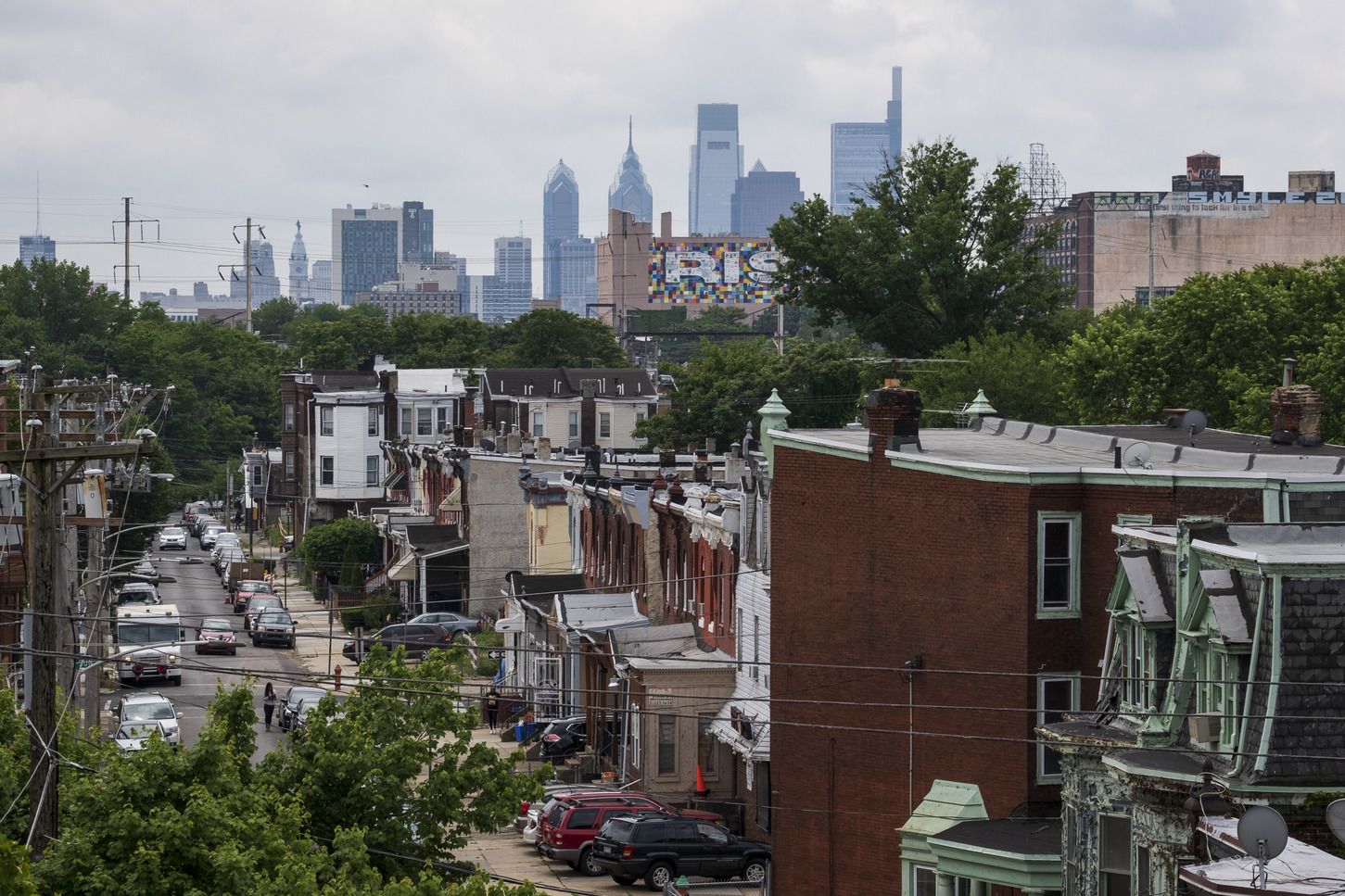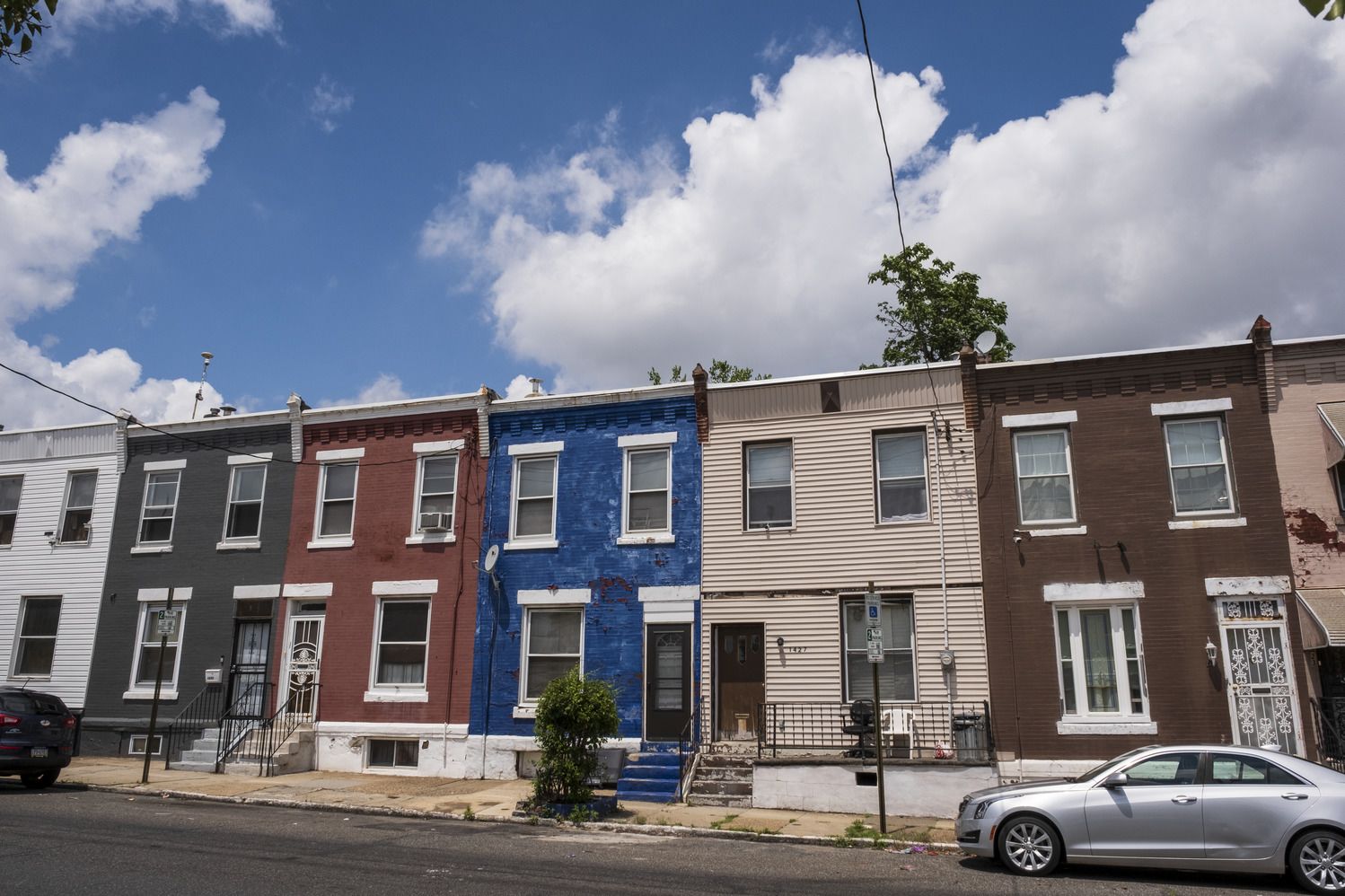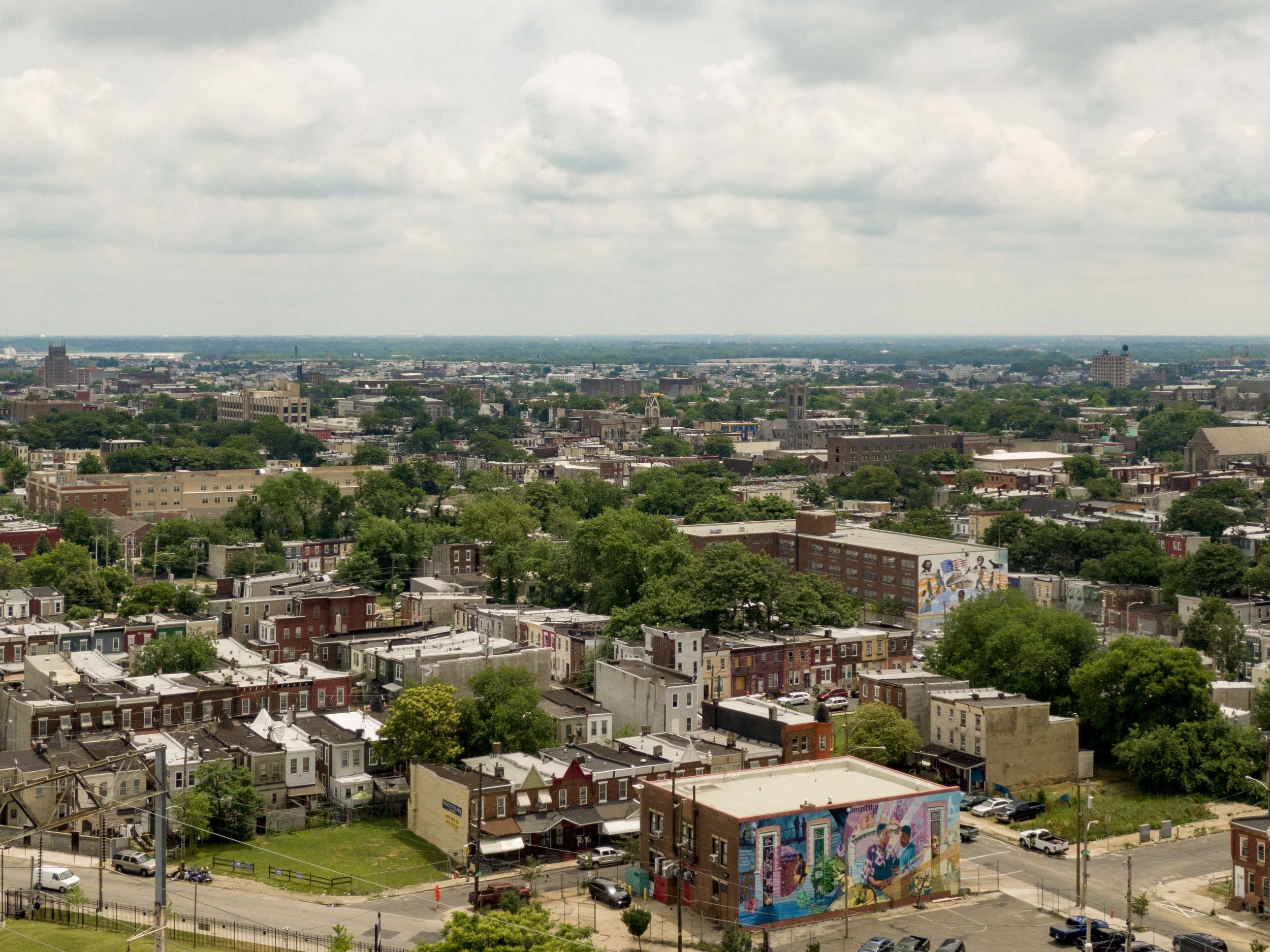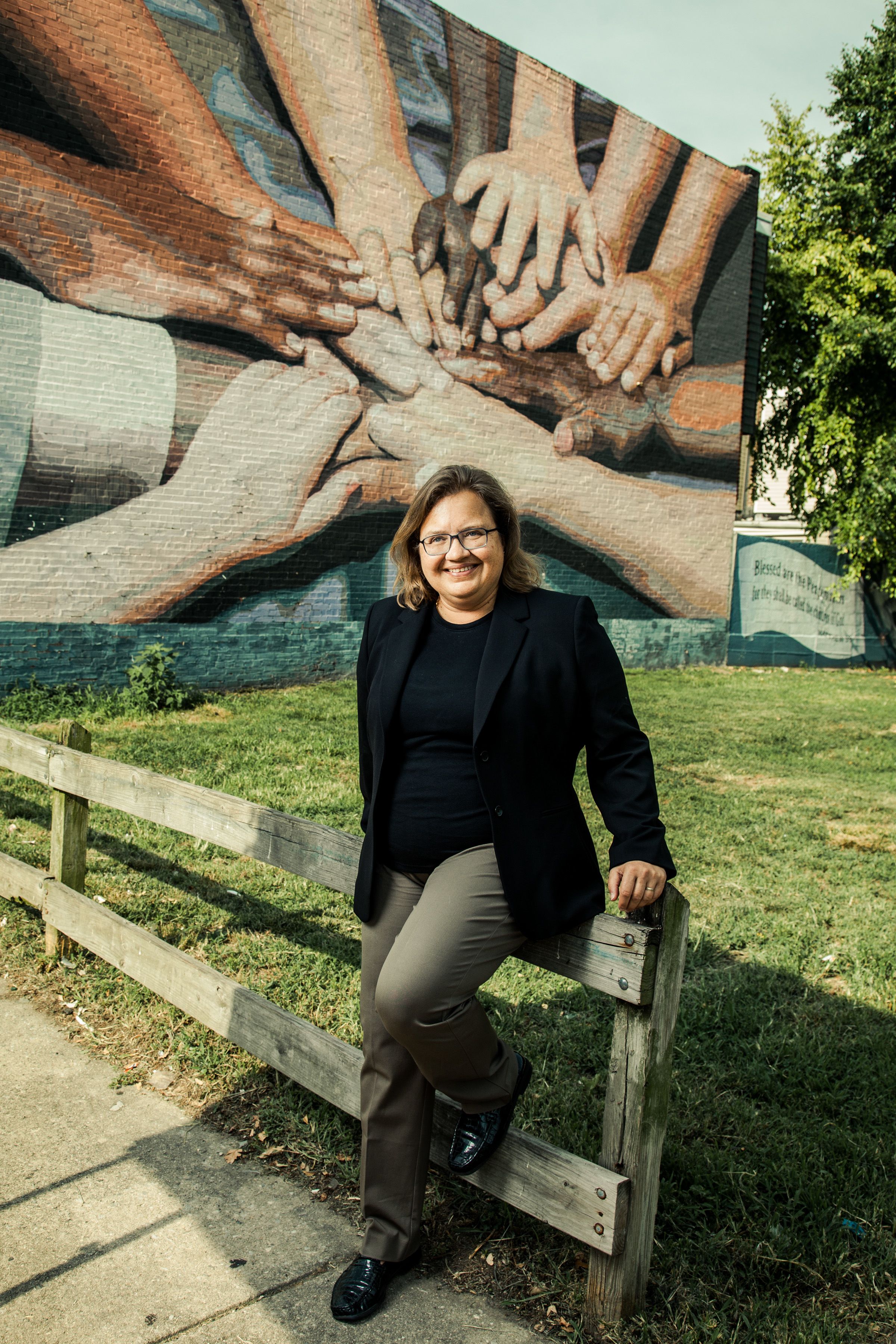 Woman on a mission
Originally from a small town near Johnstown, Pennsylvania, Reeves earned her medical degree at Jefferson Medical College in Philadelphia before completing a residency at the Cincinnati Children's Hospital in Ohio. When she returned to the Delaware Valley and took a job in Chester, Pennsylvania, her love for urban medicine was solidified. She arrived at Temple in 2004 and established the Center for Urban Bioethics in 2010.
"Ironically, in any urban area, if you want to find the least healthy people, look in the shadow of a medical center. Look at Hopkins, look at Cook County in Chicago, look at us, look at Penn."
The center's vision is for a more ethical world, where individuals and communities have equitable capacity for health. Its staff combine expertise in social work, anthropology, law and medicine to provide a more holistic approach to reaching out to and serving the community. It's something Reeves said is desperately needed to break down the barriers—including distrust—that sometimes limit the access of Temple's neighbors to high-quality healthcare.
"Ironically, in any urban area, if you want to find the least healthy people, look in the shadow of a medical center," Reeves said. "Look at Hopkins, look at Cook County in Chicago, look at us, look at Penn."
Reeves and the community leaders she works with speak the same language. They know that establishing trust takes time, effort and real engagement. 
For Reeves that meant that if she wanted to address COVID-19 properly, she would first have to listen. She and Steven Carson, senior vice president for population health at Temple Health, began meeting virtually twice a week with a number of community organizations, including APM and Called to Serve, a community organization founded and run by Rev. Michael Major out of Zion Baptist Church on North Broad Street.
One problem quickly rose to the top: hunger. So Reeves and her team began working with community partners to secure and deliver groceries for residents in need. It started with a few dozen. Then hundreds. Reeves began receiving calls from donors both inside and outside Temple, all wanting to help. She was able to secure $80,000 in funding to build the program into 1,300 weekly deliveries at its peak.
"It was a massive food delivery program," Major said, as he described their efforts. "We started collecting names of people that needed food, and at the height of it, we were fielding calls and sending out deliveries almost nonstop: 'Oh, yeah, can you go to this family, and hey, can you go to that family?'"
The program had an extra benefit. With deliveries going right to residents' homes, it helped avoid any long lines or crowding at food banks, which risked spreading the virus.
As Reeves, Major, Gray and other community leaders continued to meet, additional needs rose to the surface. Temple again stepped in to help. Staff assisted with mask production and distribution, helped elderly residents get their prescriptions, and connected schoolchildren stuck at home with internet access. 
"The pandemic unearthed the fact that broadband access in communities of need was a big deal. It became a topic of conversation on our calls," Major said, adding that he continues to work with Reeves to further bridge the internet accessibility gap.
The center also provided about 40 cell phones to patients hospitalized with COVID-19, enabling them to keep in touch with their loved ones and stave off feelings of isolation. Staff additionally created a "Phone a Friend" program in which trained medical student volunteers would talk to patients for 20 or 30 minutes a day to lend a compassionate ear.
Overall, the programs accumulated into something greater—bigger than the sum of their parts, Reeves believes.
"Our biggest success was our engagement with the community," she said.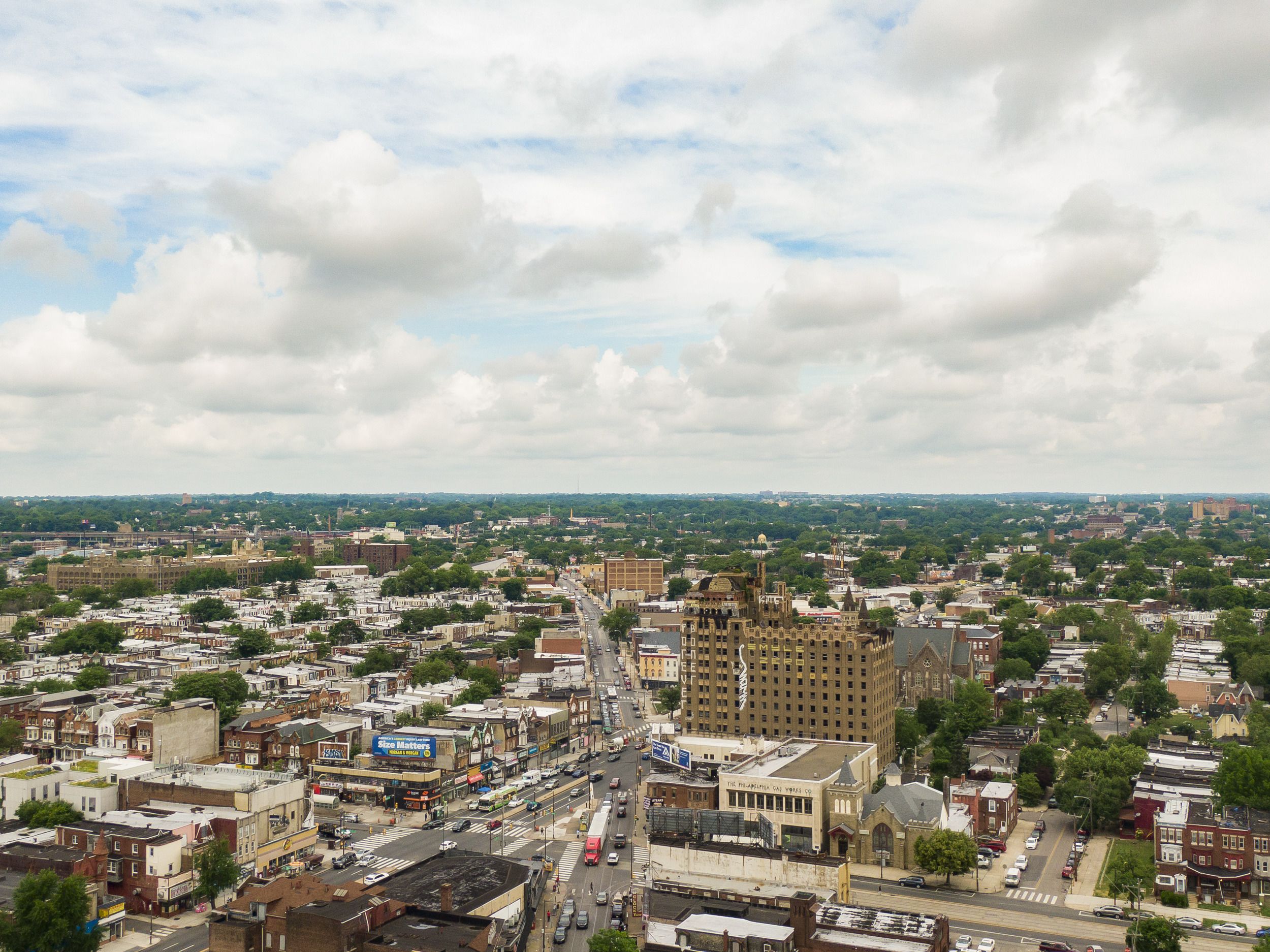 Unequal outcomes
While Reeves worked on helping North Philadelphians with direct assistance, Temple researchers Deborah Crabbe and Heather Gardiner homed in on something else: The COVID-19 crisis presented an opportunity to improve existing health inequities.
From her prior experience, Crabbe, professor of medicine at the Katz School, knew that residents of North Philadelphia, particularly African American and Latino women, suffer higher than normal levels of cardiovascular disease, often associated with poorer outcomes from stroke, heart attack, heart failure and pregnancy complications. In addition, African American, Latinx and female populations are less likely to participate in cardiovascular research largely due to mistrust.
"Some of the risk factors that they experienced before COVID, like diabetes and hypertension, are believed to give them an increased risk of having a poor outcome from COVID," Crabbe said. 
Early in the pandemic, the only treatment available to patients was medications tested in approved clinical trials. So, lack of willingness to participate in clinical research among minorities and women really creates a huge health inequity.
Crabbe and Gardiner came up with a plan. Like Reeves' work, it started with listening. Crabbe recalled sitting on her couch watching town hall news sessions about the coronavirus , where regular people would call in with questions. 
It sparked an idea. Crabbe knew that there would be plenty of research on COVID-19 based on the ideas of academics and professionals. But what if the questions and hypotheses instead came from residents of nearby neighborhoods? Crabbe and Gardiner began assembling focus groups to talk directly to residents to solicit their narratives and learn what concerns they had about COVID-19, treatments and vaccines. Funding was provided by the Patient-Centered Outcomes Institute (PCORI).
"It's got to start first with community awareness, and end with community treatment."
"I thought, wouldn't it be nice if some research was directed at COVID-19 issues that really affect African Americans uniquely, and if the community could actually have a voice in shaping that research," Crabbe said.
As of mid-May, Crabbe and Gardiner were working to collate the responses they received and begin a second phase of their plan. First, they'll submit the questions to the PCORI to share the results with the wider medical community. Then, they'll set out this fall to begin answering some of the inquiries through formal scientific study using the national Cardiovascular Disease Quality Improvement Registry for COVID-19 sponsored by the American Heart Association. The registry is focused on understanding the risk factors tied to adverse cardiovascular outcomes and developing best practices for treating COVID-19 disease.
 In the interim, they're already working to make that scientific process more inclusive as well. Crabbe and colleague Sabrina Islam have secured funding through the The Edna G. Kynett Foundation in Radnor to promote health equity and increase opportunities for medical trainees from underrepresented groups to participate in community outreach, learn about research in health disparities and pursue a career in cardiovascular medicine.
Their hope is that by involving members of the community throughout the process, and educating future physicians from underrepresented minority groups, Temple researchers can begin to make long-lasting improvements in the health of North Philadelphians
"It's got to start first with community awareness, and end with community treatment," Crabbe said.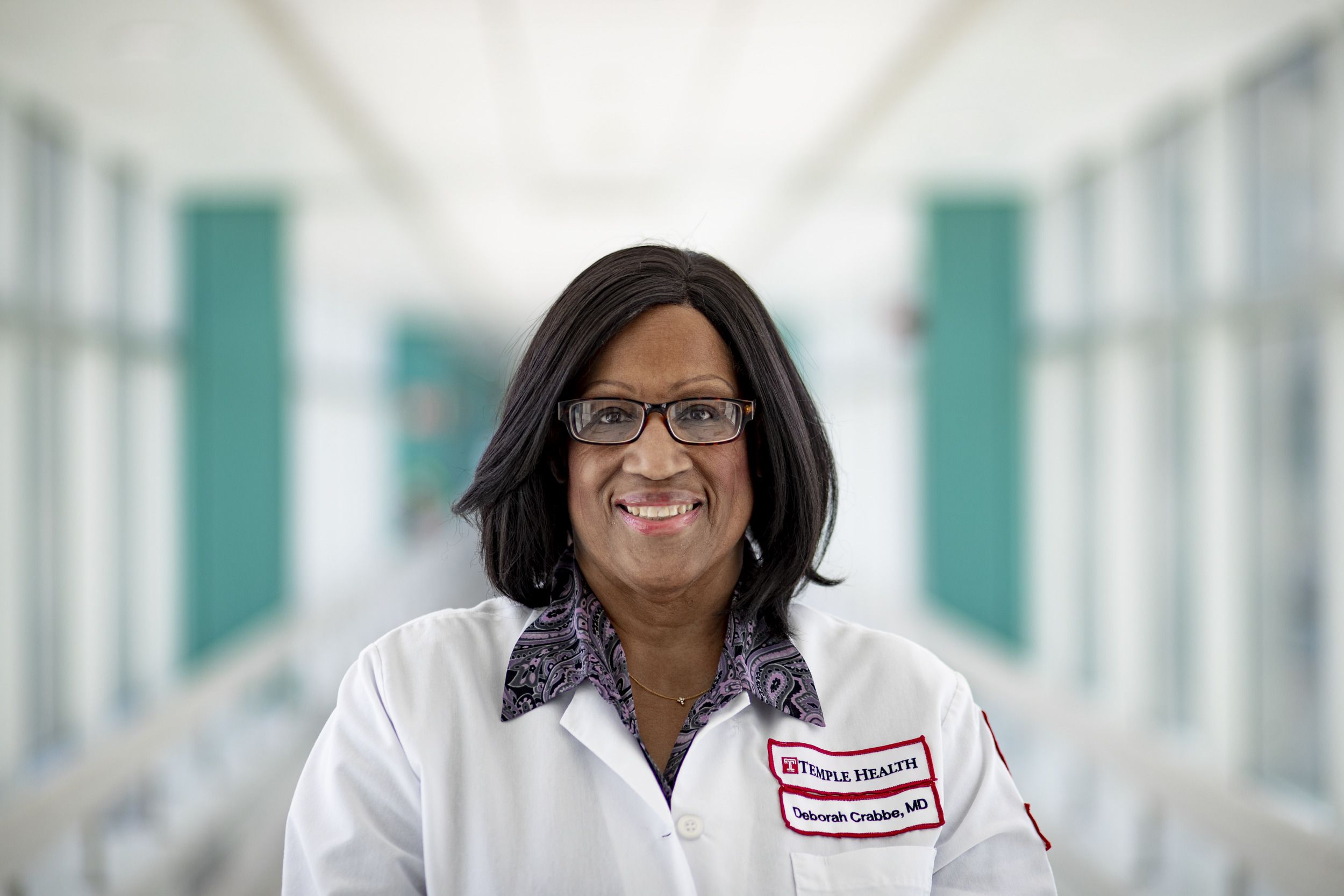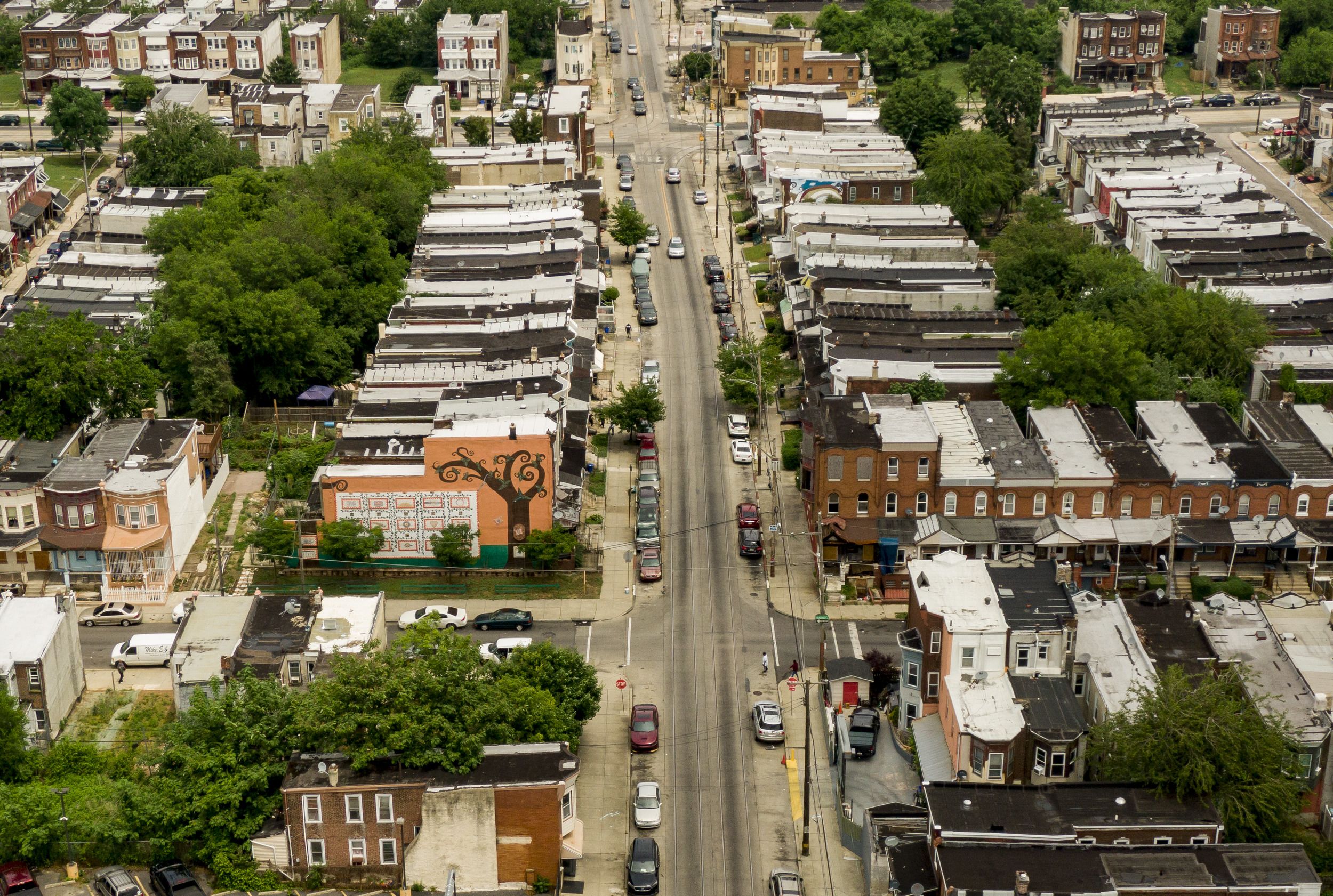 Listen and educate
As the pandemic progressed, employees across Temple Health began to grapple with another looming problem: vaccine hesitancy in both Black and Latino communities. Residents were skeptical from the start. Some believed there were microchips in the vaccines. Others expressed fear when questions arose about the safety of the Johnson & Johnson vaccine.
For Reeves, the solution wasn't any different than her approach to providing other services. 
First, listen and relate. 
Then, educate. 
Early in the pandemic, after hearing news reports about possible benefits, area residents started asking Reeves for increased vitamin D supplements to help fortify their bodies. Rather than dismiss the requests, she looked into it and found legitimate medical studies to support that course of action. 
Her willingness to listen helped set the table as vaccine availability approached. Temple followed the lead of organizations like APM to ensure those communicating about and giving the vaccines looked like those being vaccinated and spoke the same language. With Reeves as the principal investigator, Temple Health partnered with Miriam Medical Clinics and several area nonprofit partners to start setting up vaccination sites in community centers and churches in neighborhoods across North Philadelphia. In Latino communities, Temple provided second-year medical students who spoke Spanish to administer the vaccines.
"It's a trust network," said Misha Rodriguez, special projects coordinator for APM. "There is distrust and a history that rightfully causes individuals to not trust getting the vaccine. So you have to have people out there that can say, 'I got it, I'm OK,' or, 'Come in and learn about it, we have people who speak Spanish.'"
Reeves recalls that at the first Saturday clinic Temple helped orchestrate, more than 200 people showed up to get the vaccine. More were placed on a waiting list. Even more rewarding was the evolution of one particular woman, a community leader and block captain, who early in the pandemic had told Reeves she wasn't going to get the vaccine.
"One day, she texted me and told me she was ready to get the shot," Reeves said. "She told me she knows we have a clinic, but she would only get it if I gave it to her."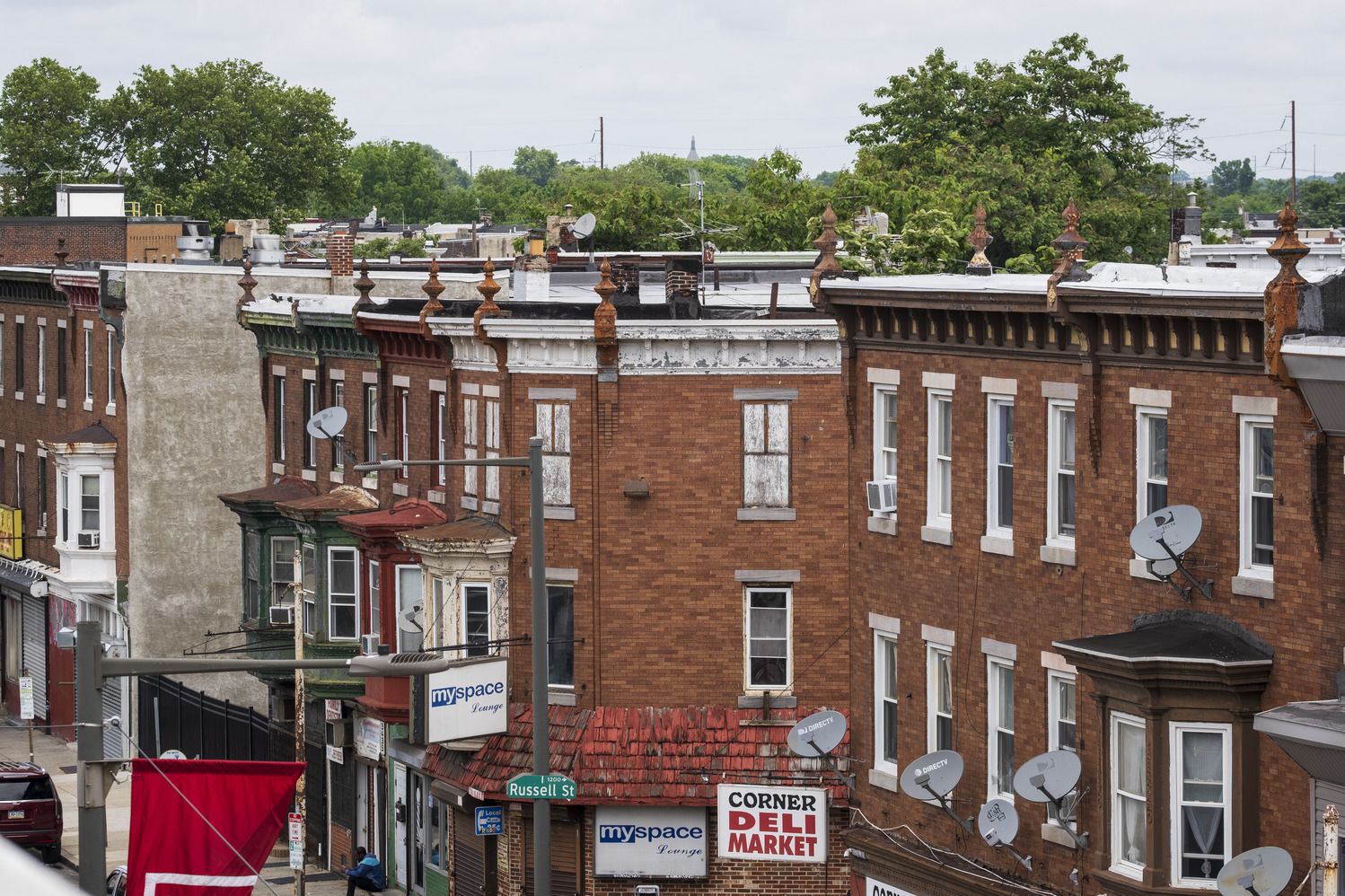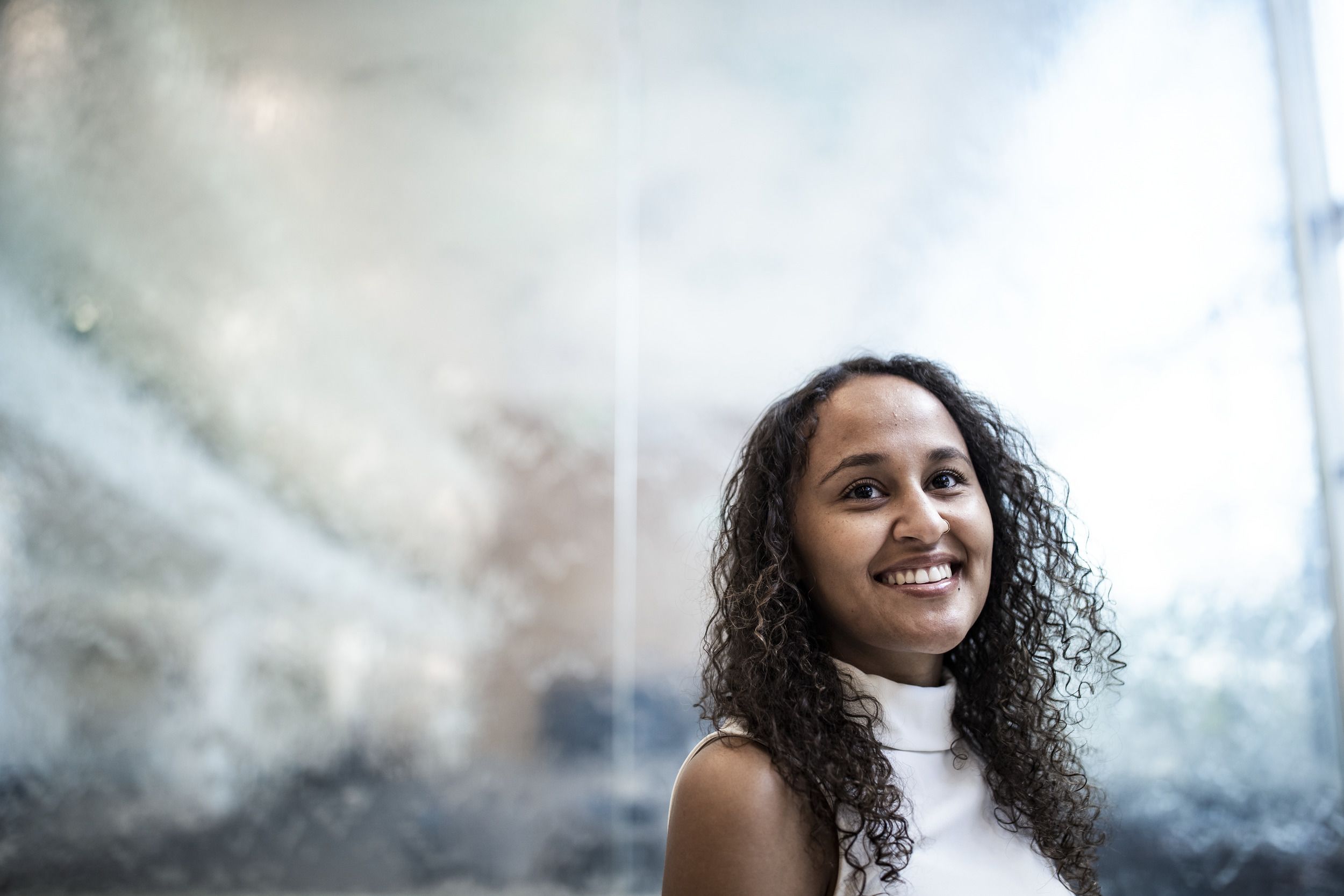 More work to do
While Temple Health employees and the community leaders they worked with during the pandemic agree that the university made progress on building the trust required to make inroads on the health disparities apparent in the area, they agree on something else, too.
"We're moving in the right direction," Major said. "But we're not there quite yet."
Asked what kind of future she hopes for, Reeves says she wants to continue and expand the vaccine program: As of late May, only about a third of adults eligible for a vaccine in Philadelphia had gotten one. And, she wants to continue work to meaningfully engage with and solidify relationships with North Philadelphia residents.
She sees a light at the end of the tunnel—so to speak—in statistics like Temple Health's recent ranking as the most racially inclusive hospital in Pennsylvania and the 13th most racially inclusive hospital in the U.S. by the Lown Institute, a nonpartisan healthcare think tank.
The ranking is based on how well the demographics of a hospital's Medicare patients match the demographics of the hospital's surrounding communities, and indicates that the hospital is in fact reaching many of its nearest, most in-need neighbors.
But there's still more work to do.
Crabbe believes a holistic, united effort is needed to move the needle on health disparities. There is too little access to preventive medicine in communities surrounding the hospital and few places offer fresh fruits and vegetables, for example.
According to Crabbe, a key to a brighter future will be bringing in and training a more diverse medical workforce that is committed to addressing inequities and gaining the community's trust.
"As a Black medical student, it's important to me to support those in communities that have been disproportionately affected by COVID-19 and to help educate and empower them to make their own informed decisions about the vaccine, but also to serve as an example, and say, 'I got the vaccine; it's OK.'"
Civanni Leigh Moss agrees. A registered nurse who is in her second year of study at Katz, Moss recently joined Reeves and others from the Center for Urban Bioethics at Zion Baptist Church to help vaccinate local residents. 
"As a Black medical student, it's important to me to support those in communities that have been disproportionately affected by COVID-19 and to help educate and empower them to make their own informed decisions about the vaccine, but also to serve as an example, and say, 'I got the vaccine; it's OK,'" she explained.
The opportunity to have experiences like that one—leading to concrete change in underresourced communities—is why Moss chose to attend Temple for medical school in the first place. "During my interview, it was clear that the school's commitment to serving the underserved was ingrained in the curriculum, as was its commitment to diversity among the student body," she said. "That's how I knew it was a good fit for me."
Major also sees real possibilities and potential. He clarifies that he doesn't live in North Philadelphia, so he doesn't claim to speak for the community. But, he's got two eyes, and two hands. They see the reality on the ground, and they weigh the balance.
Residents struggle to find work. They walk past the abandoned factories and warehouses of their formerly industrial neighborhood. Commercial corridors stagnate. 
"Yes, you still have a community that has a level of need, and at the end of the day I measure progress not by how many new buildings may have been built, but how lives are improved," Major said. "From my vantage point, you have people at Temple like Kathy Reeves, like Steve Carson … people who are making a real difference."