A History of Hooter
The long and storied life of Temple's mascot, Hooter the Owl.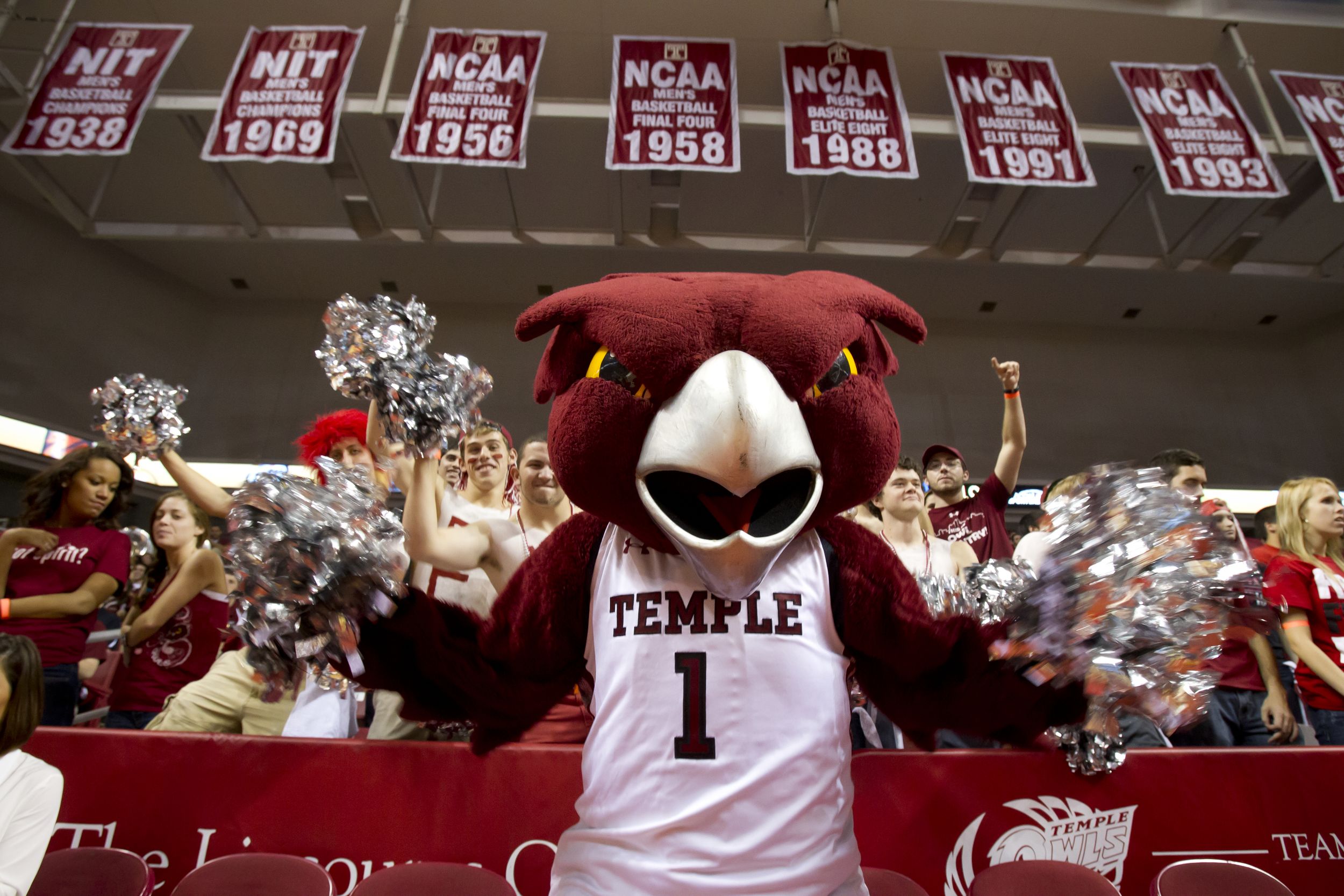 If you've ever attended a Temple pep rally, sporting event or campus activity, there's a strong possibility that you've seen or even met our cheerful cherry-clad mascot, Hooter the Owl. However, what you may not know is that our lovable friend has lived a long and storied life, complete with feathers, name changes, family members and a whole lot of partying along the way.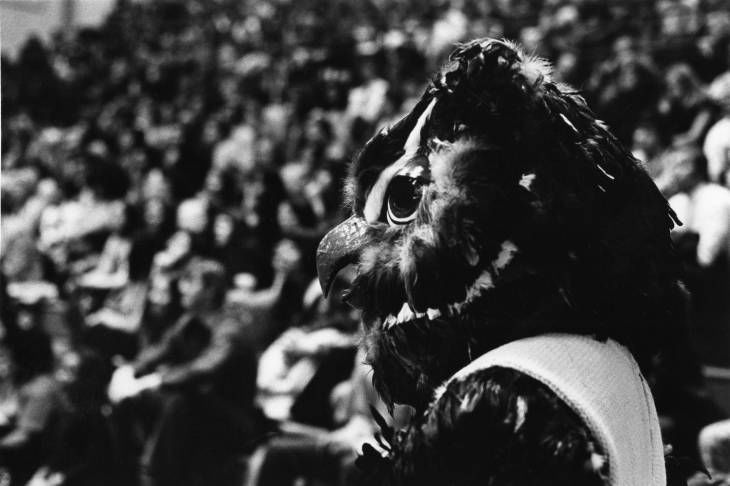 Humble beginnings
The first iteration of what would eventually become Hooter The Owl was born in 1977. Going by the name "Victor E. Owl" at the time, his plumage was much more on the feathery side than what we're used to today. In addition, Victor did not share the same expressiveness as the Hooter we currently know and love.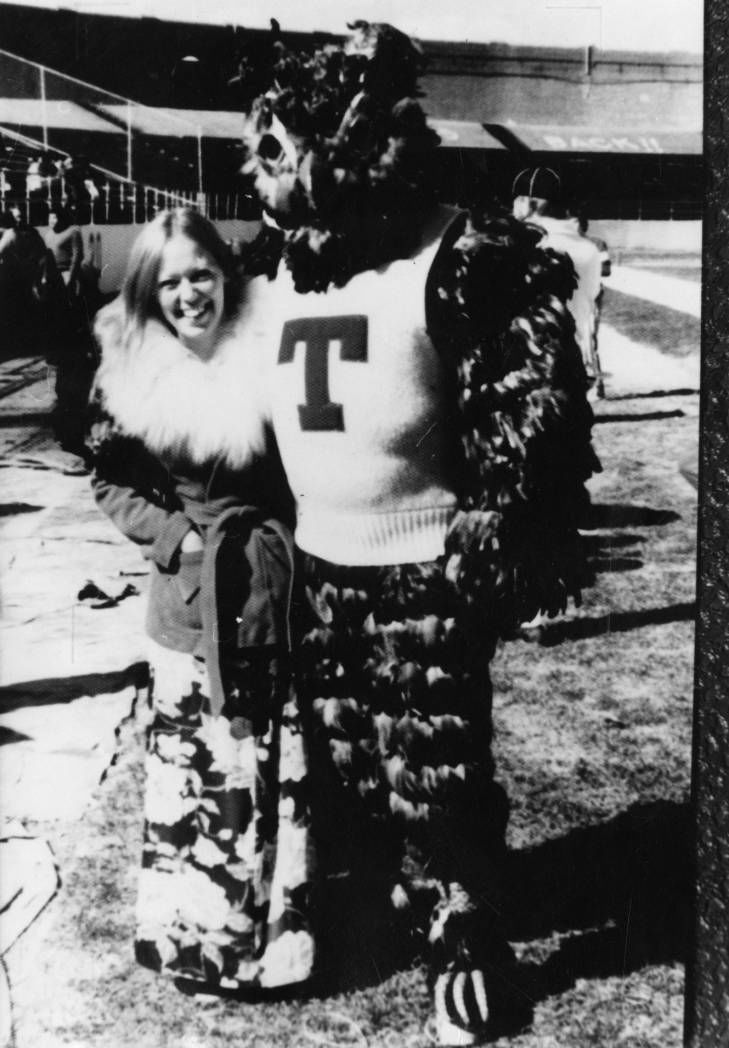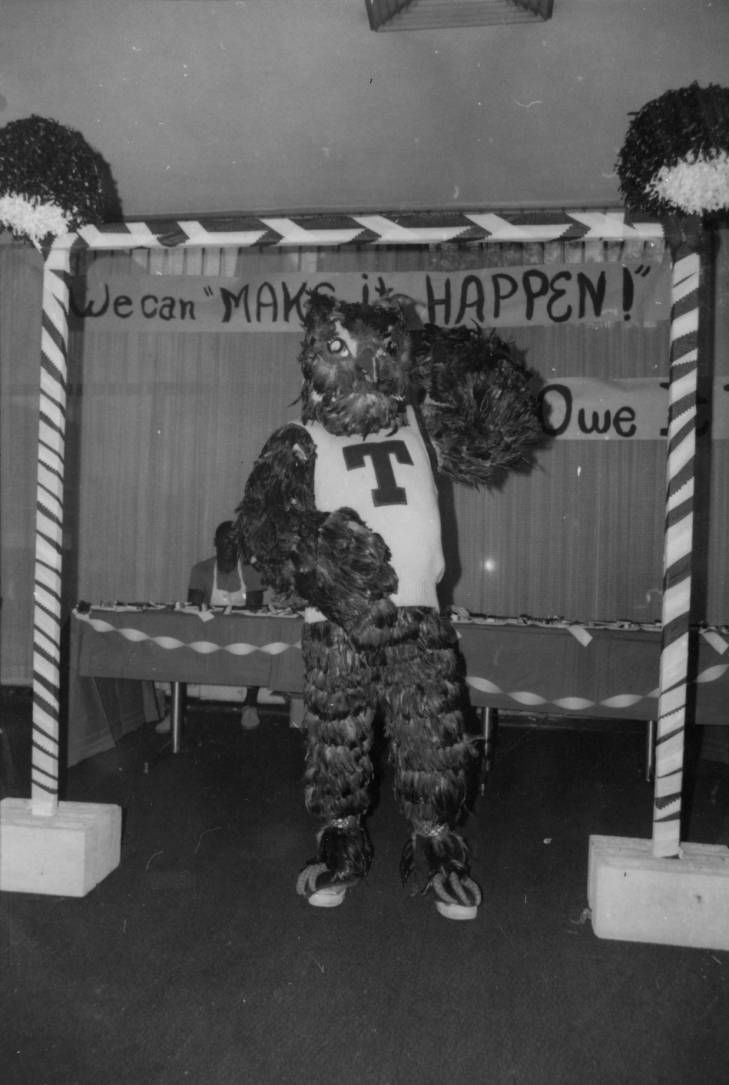 Temple's Centennial and Hooter's debut
The early-80s were a significant time in Temple's history. During this time, our uber-catchy "T for Temple U" cheer was written, our iconic "T" logo was unveiled and, in 1984, the university celebrated its 100th anniversary. In this same era, the university held a contest to decide a new name for its updated owl mascot, and thus "Hooter The Owl" was born.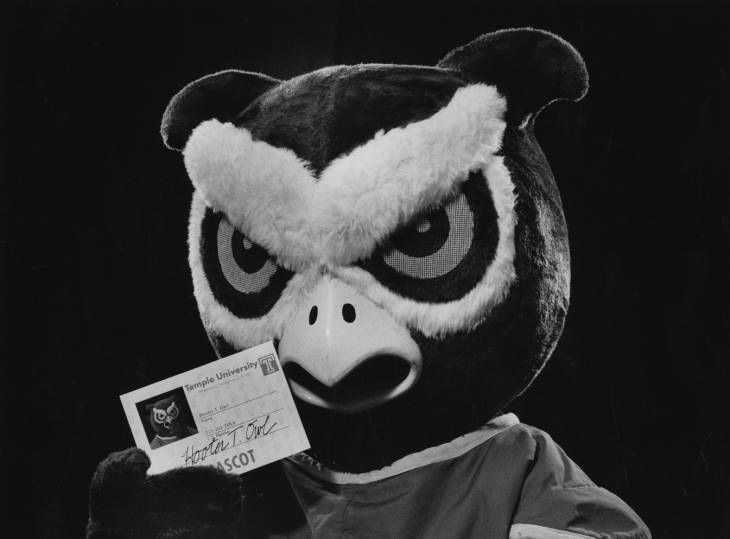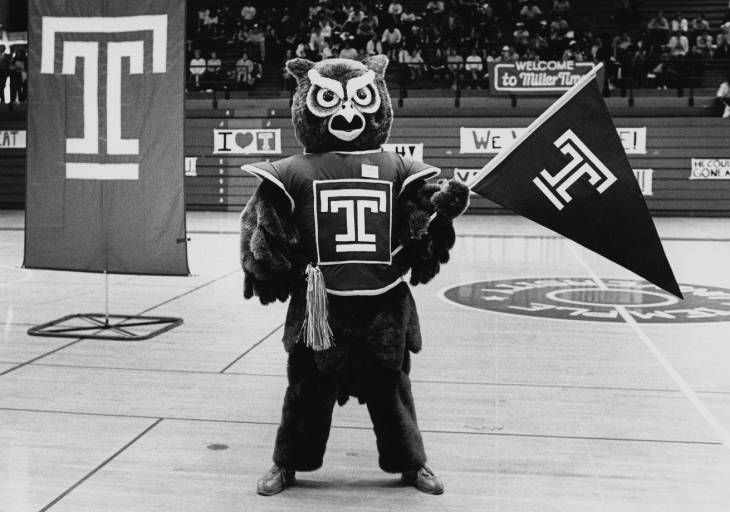 ---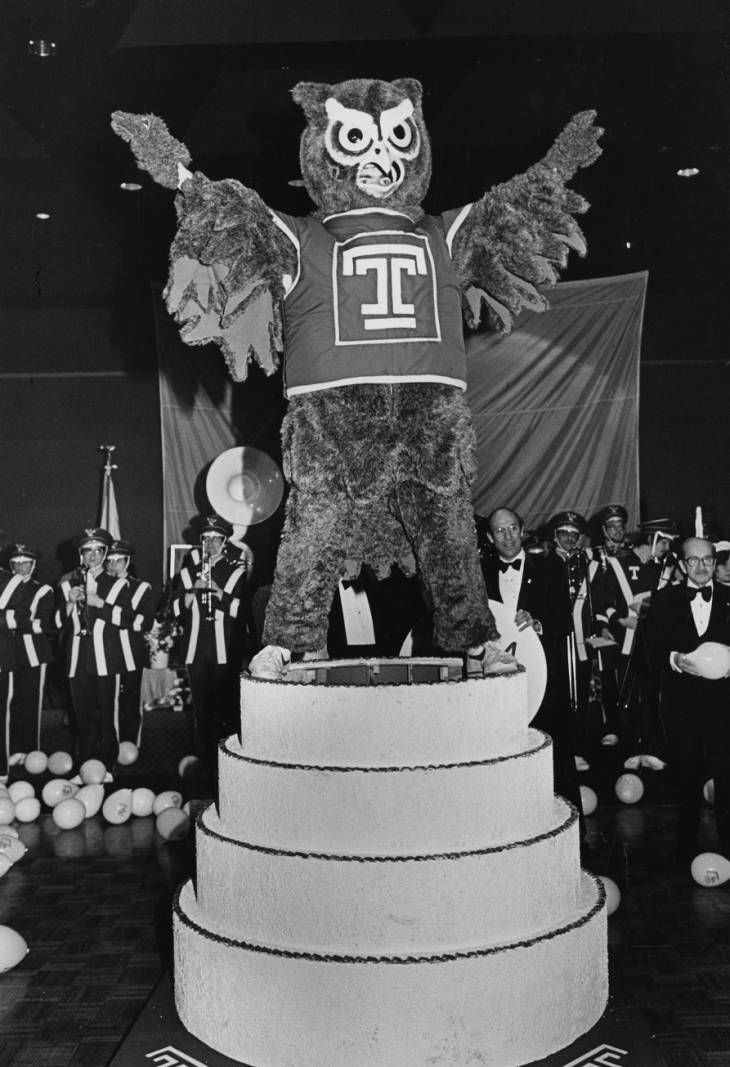 A new look
As the new millennium quickly approached, Hooter underwent a makeover in the mid-1990s. His angry eyes became much friendlier and his head became, well, larger. But we're OK with Hooter having a big head, so to speak.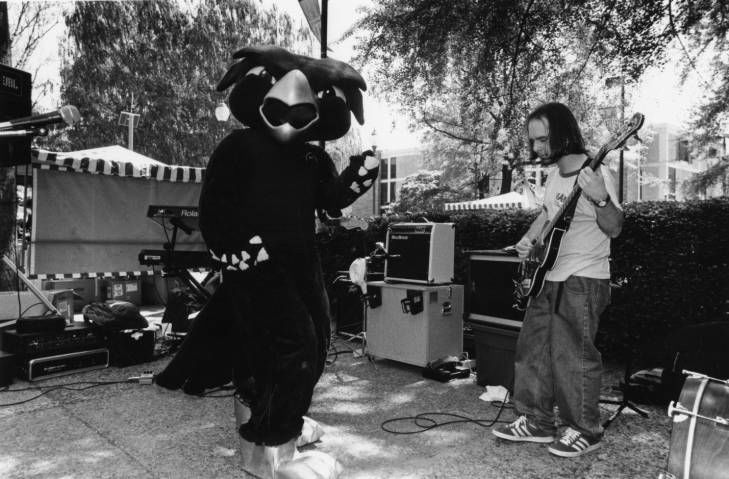 T-Bird and Baby Owl
One thing you may not have known about Hooter is that he has a family! In 2006, Hooter met his cousin T-Bird for the very first time. T-Bird, an edgier counterpart to Hooter's fun-loving self,  lives in "Owlbuquerque" and is a bit of a rogue. Baby Owl, on the other hand, has been a sidekick of Hooter's since at least the '90s. While the two have since moved out of town, they both make sure to return for Hooter's birthday party every year.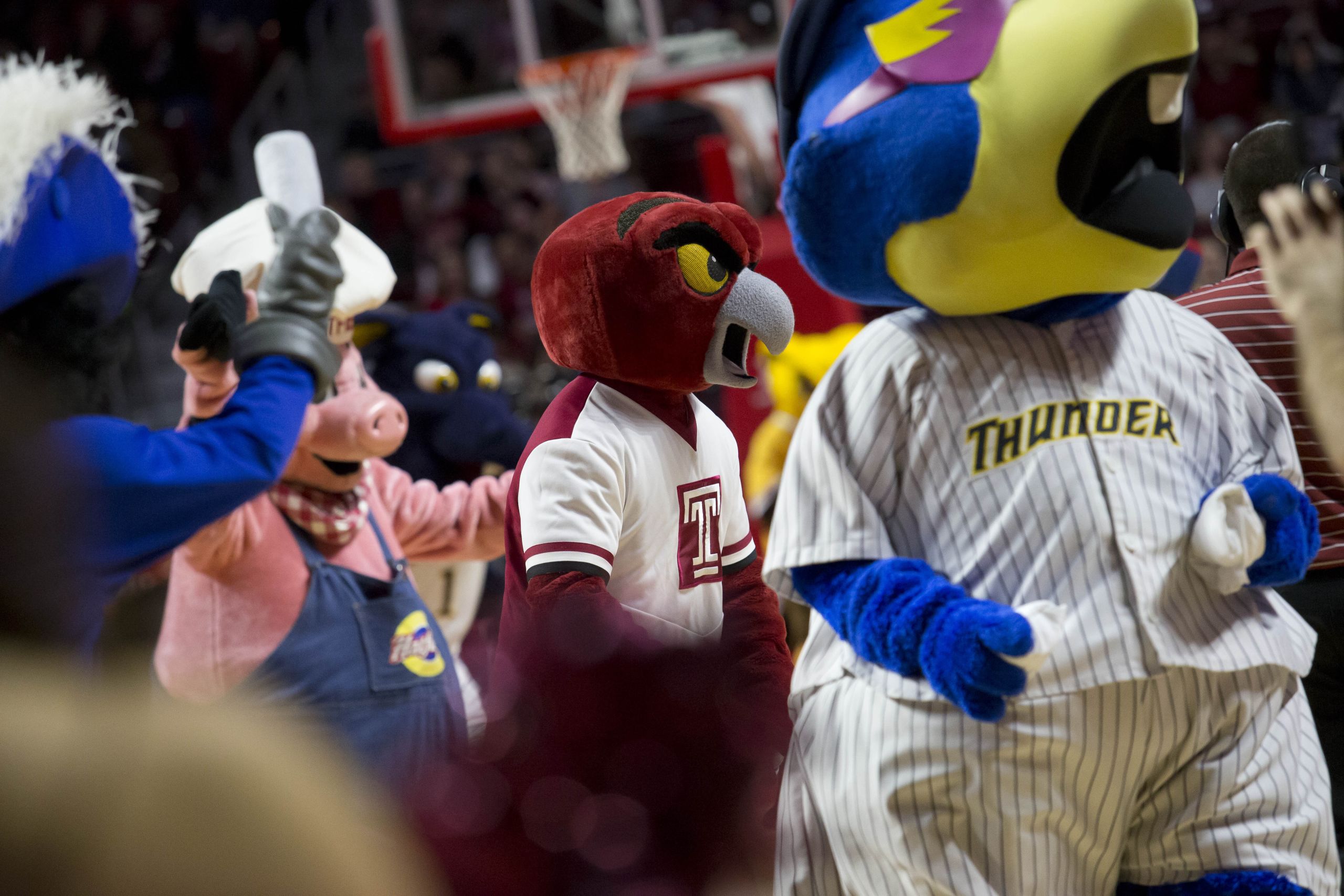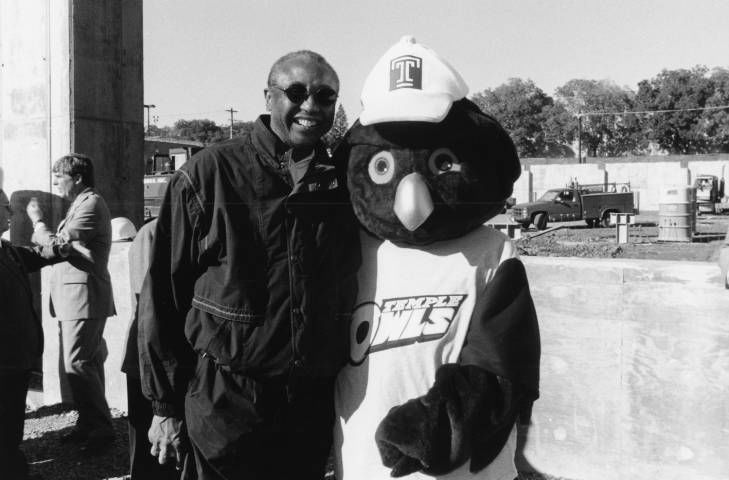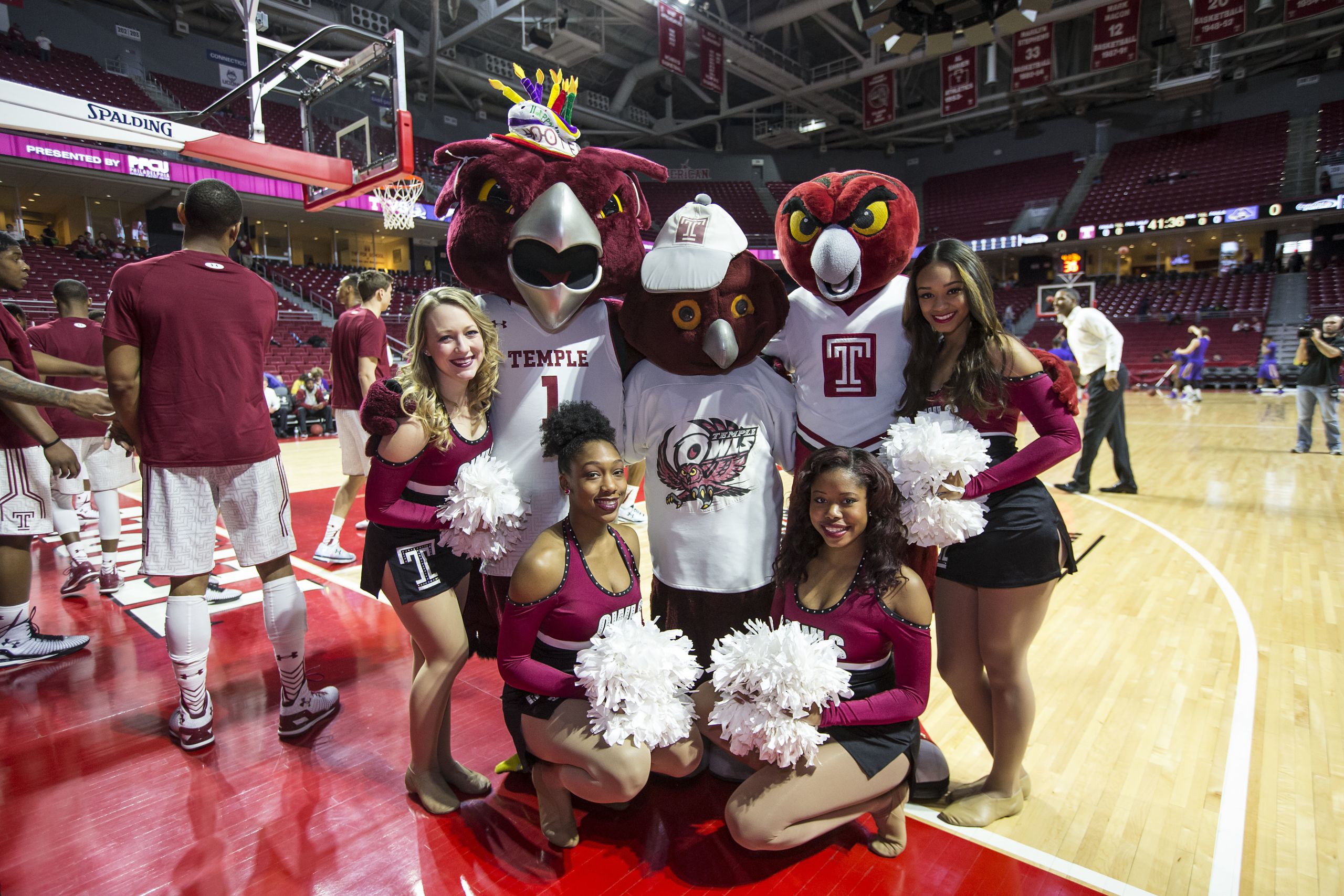 The life of the party
Wherever Hooter goes, the party tends to follow. When Run DMC paid a visit to campus in 2001, it's entirely possible that they were only stopping by to say hello to their pal Hooter. He's also been known to party with the likes of Wyclef Jean, Gritty and many others.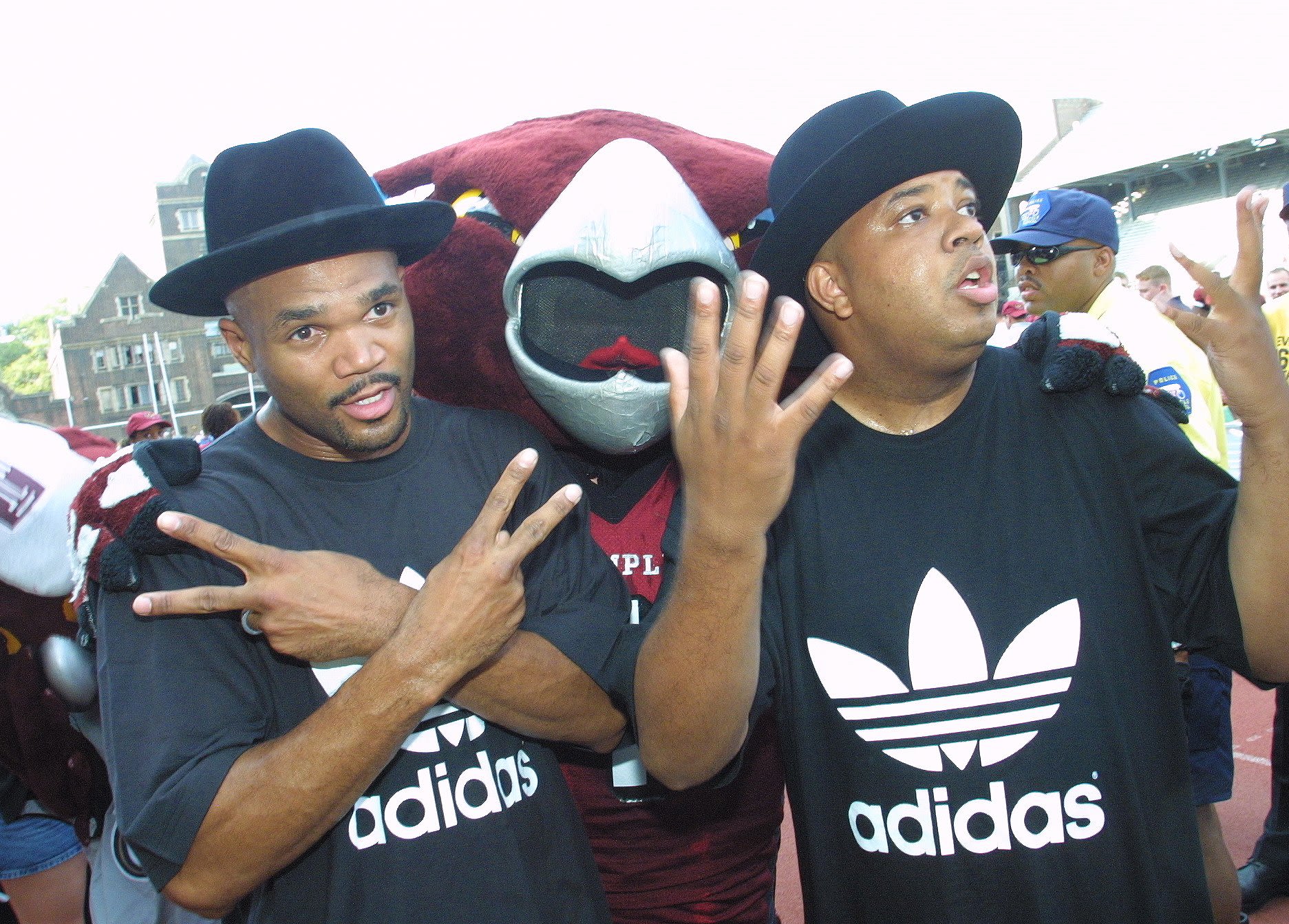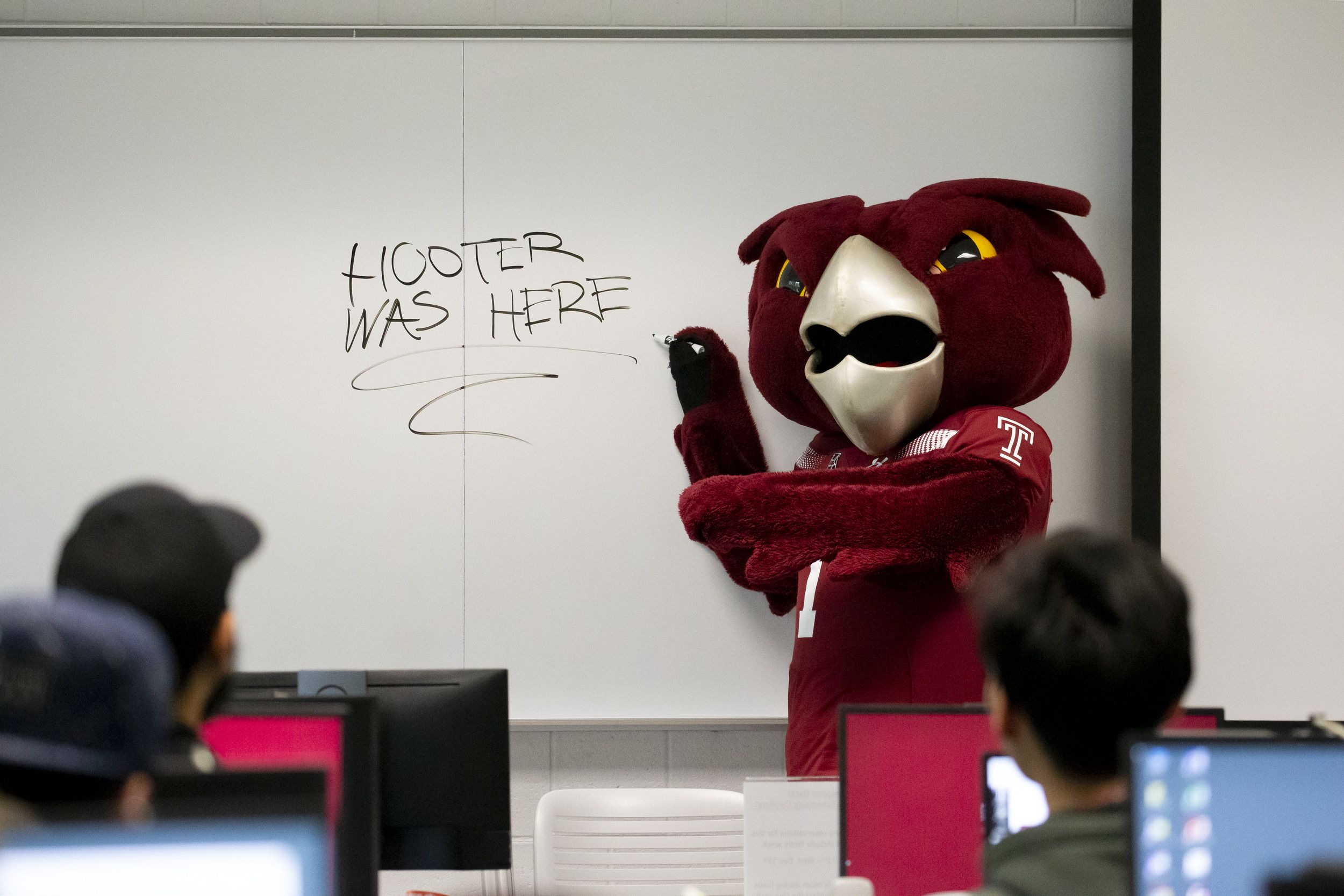 Item 1 of 2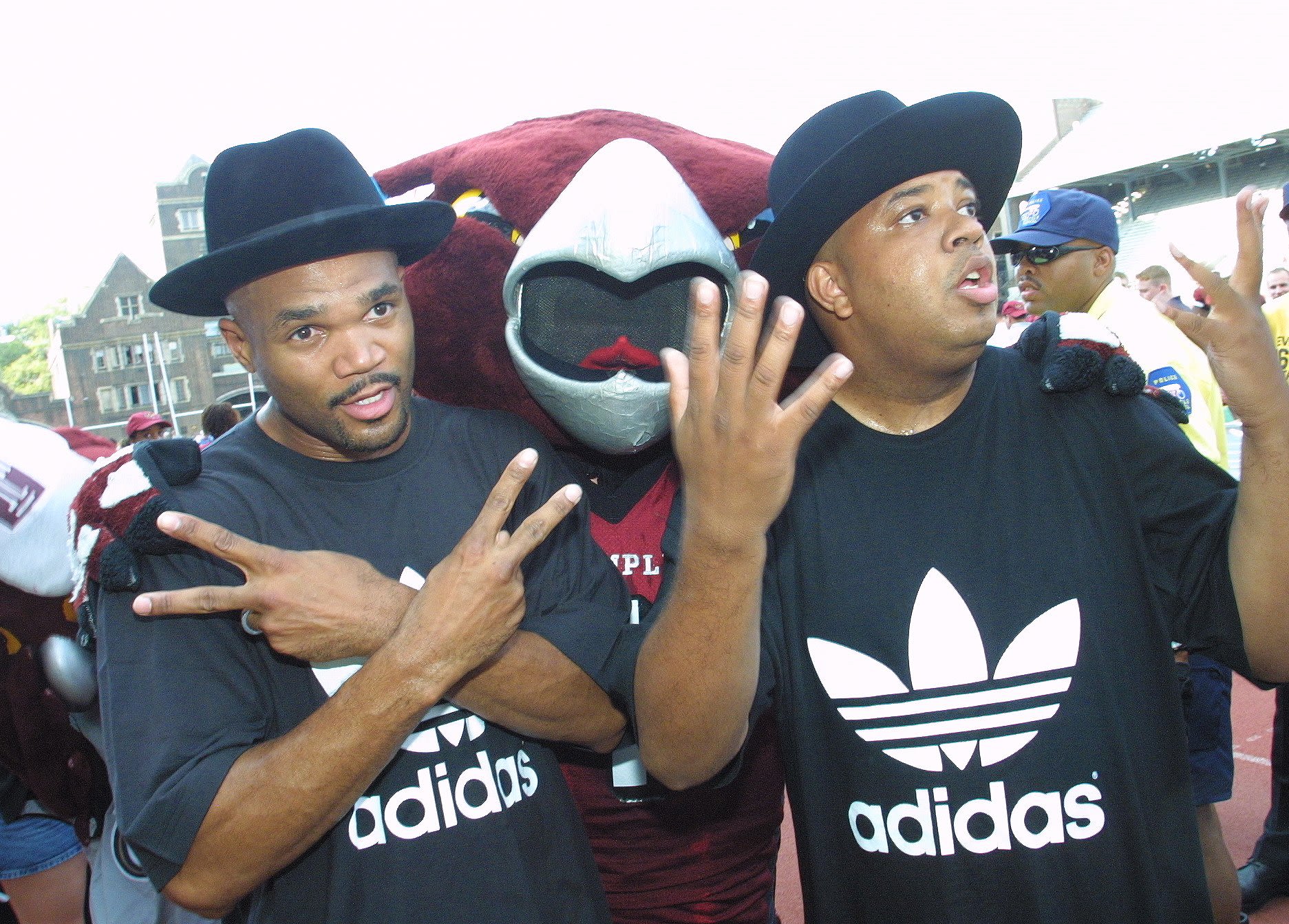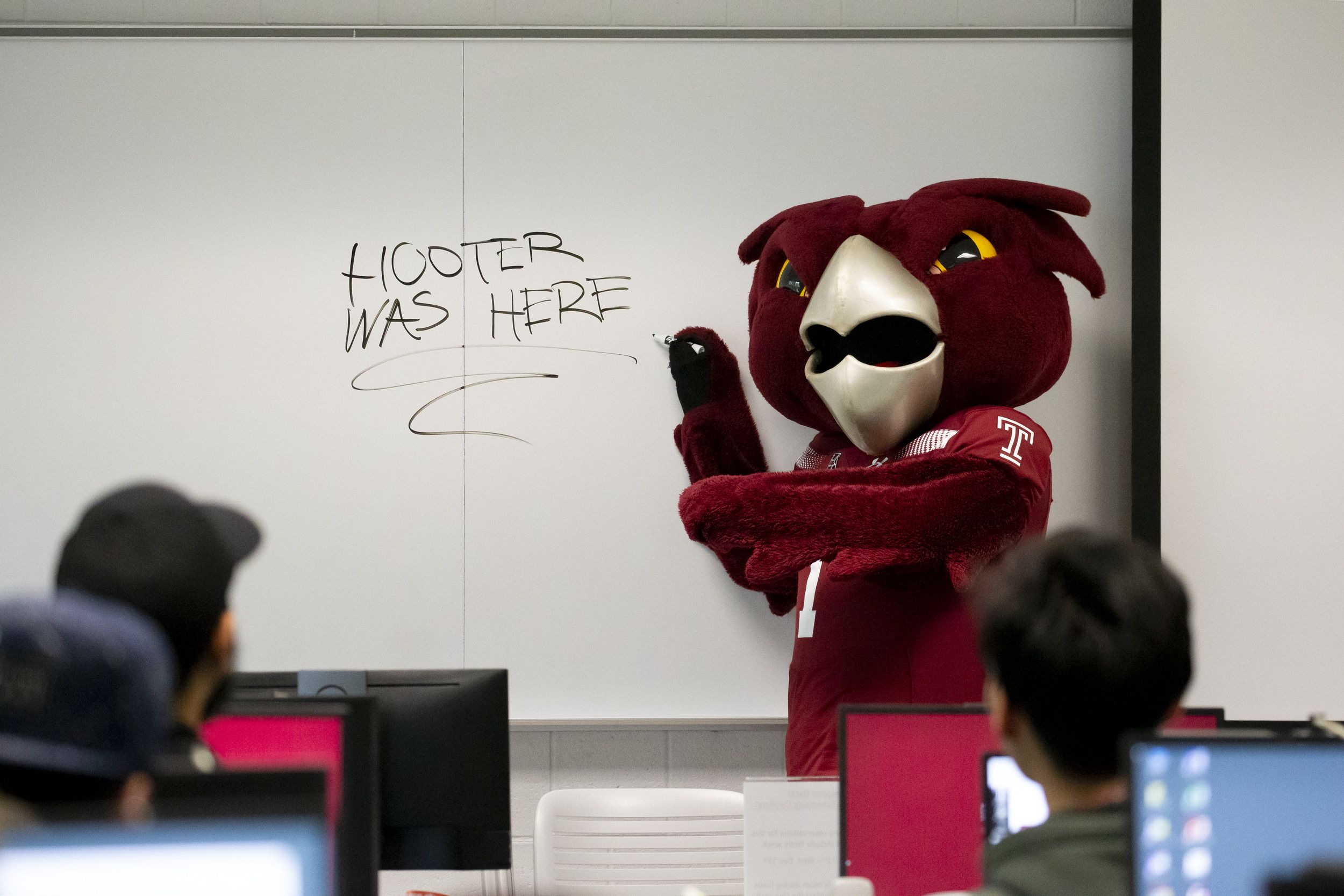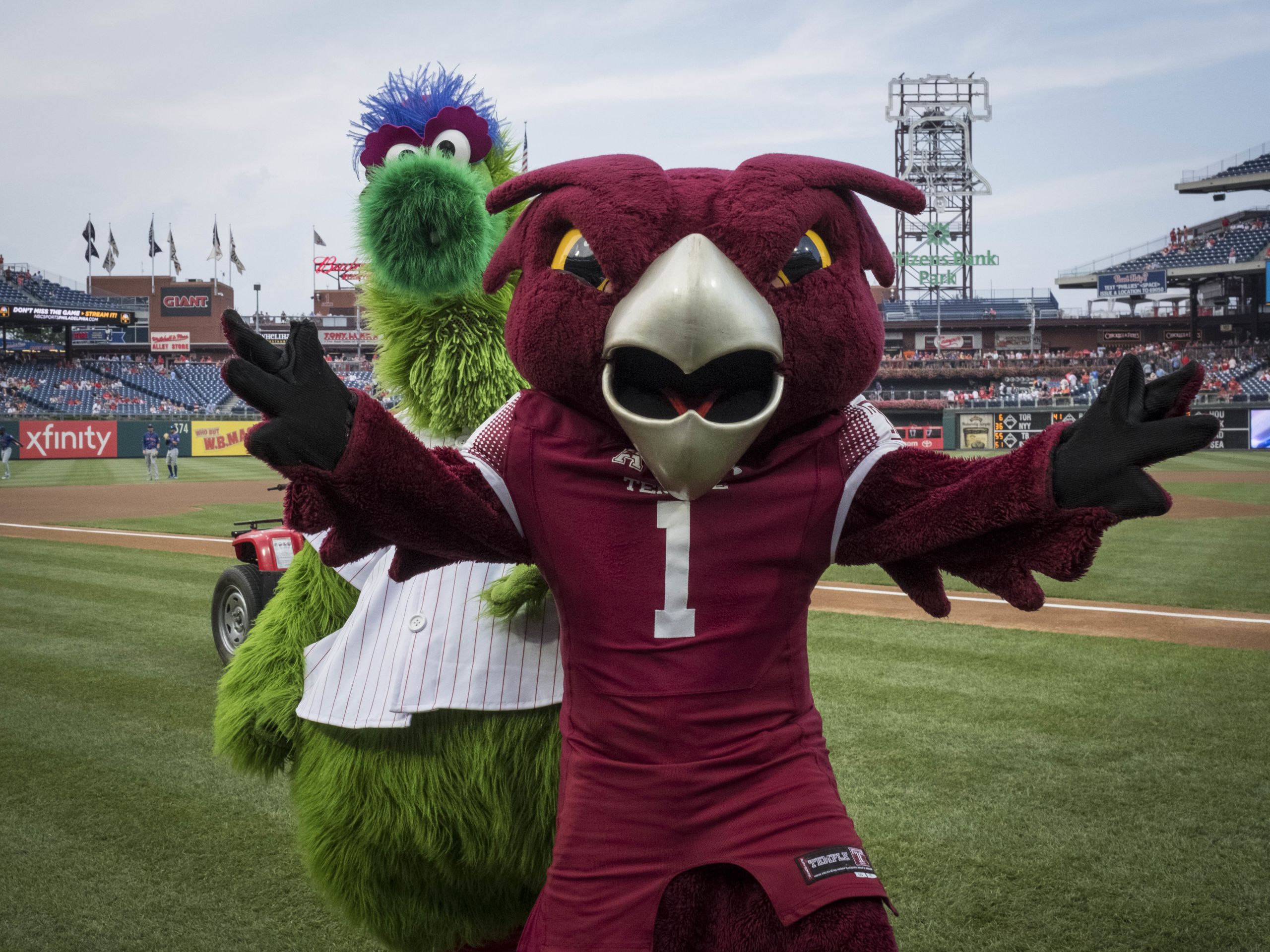 Speaking of parties ...
Hooter's birthday party is celebrated annually at a Temple men's basketball game in either February or March, though the exact date of his birthday remains a mystery.
"Hooter's birthday seems to change every year," says Scott Walcoff, senior associate athletic director for external operations. "And if you ask Hooter how old he is, he will say that 'A wise Owl never reveals his true age.'"
Despite the mystery, Hooter's birthday is a fun time for children and adults alike, with cake, games and appearances from many of the region's most popular mascots and of course, his BFF, Stella.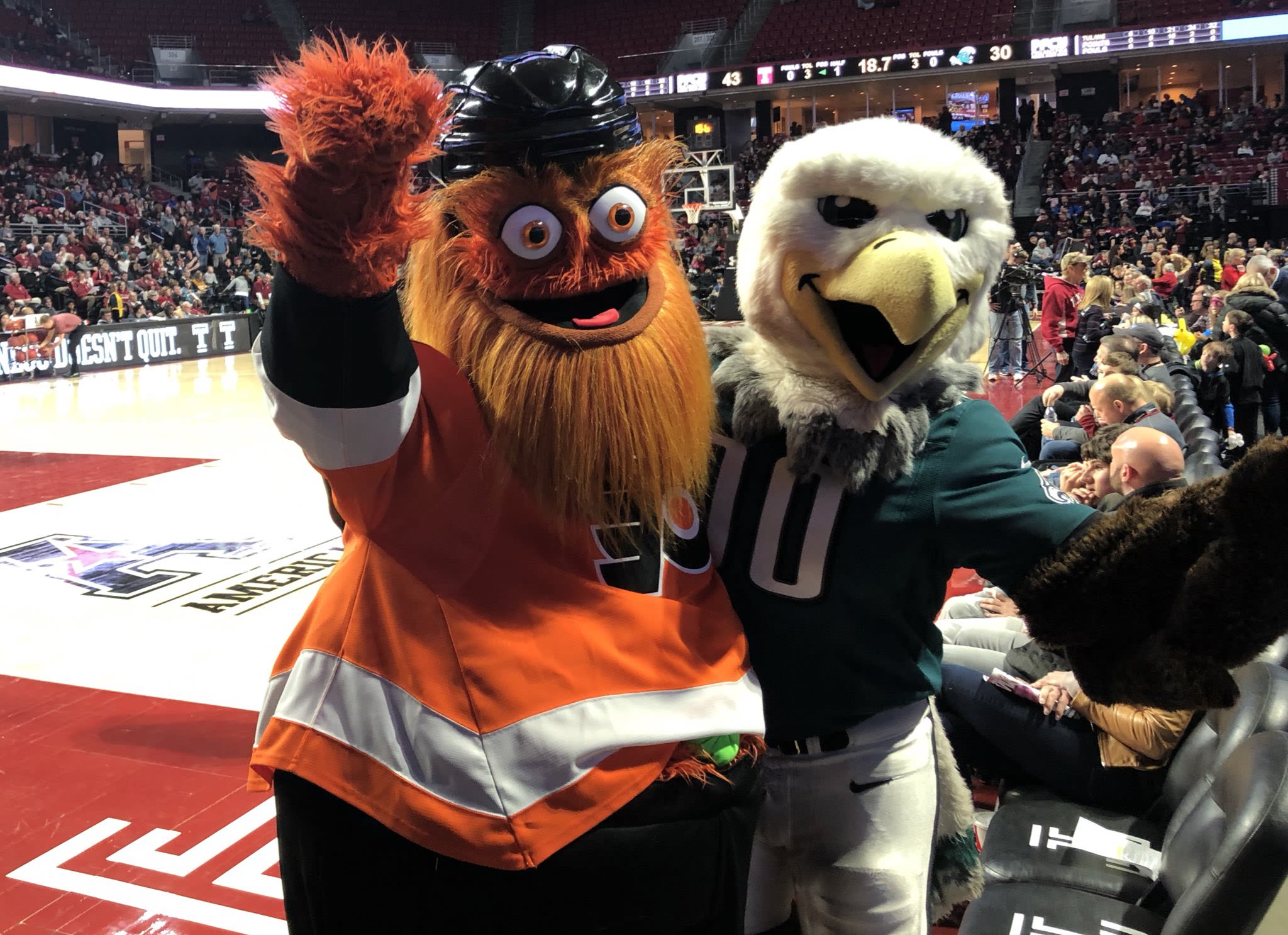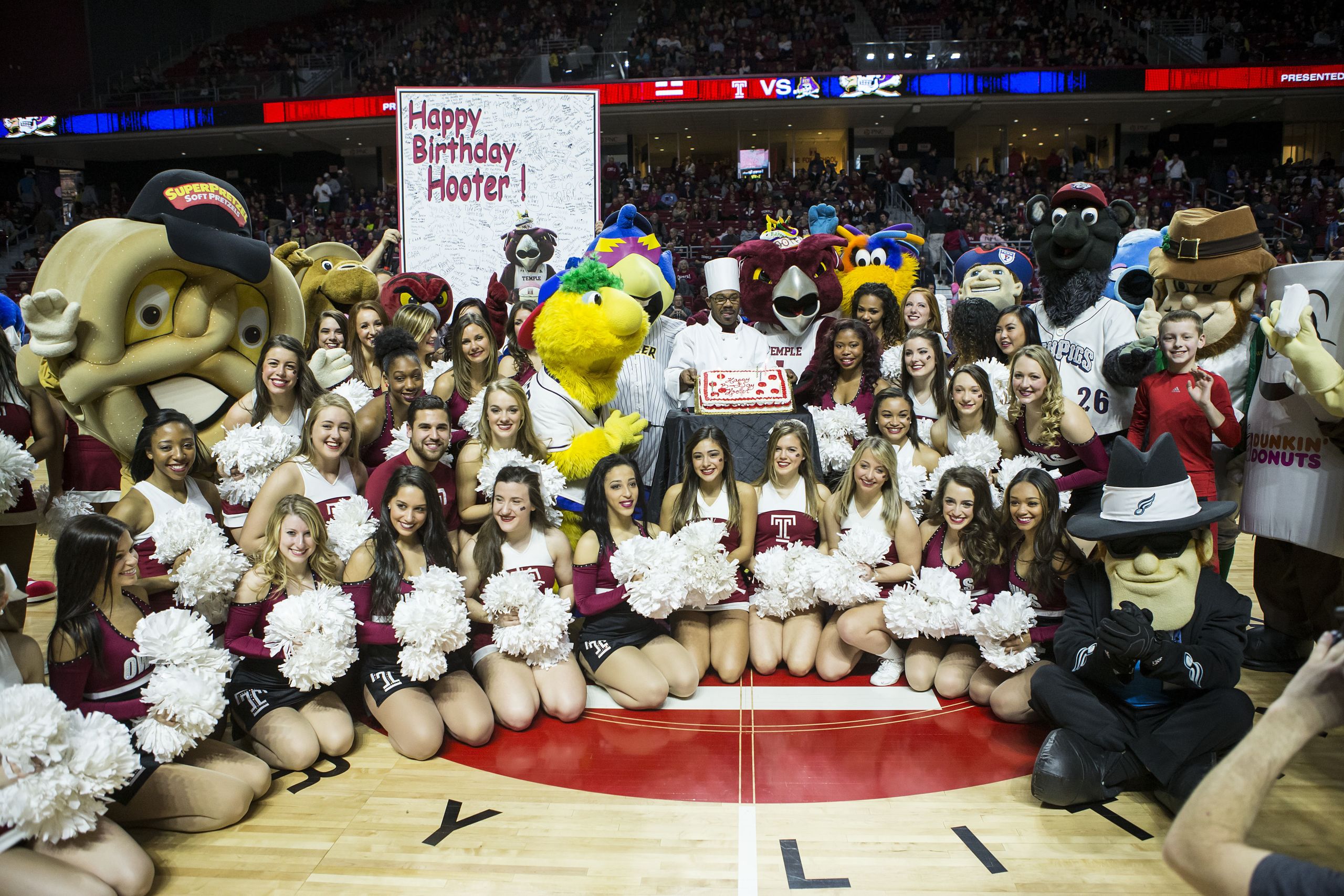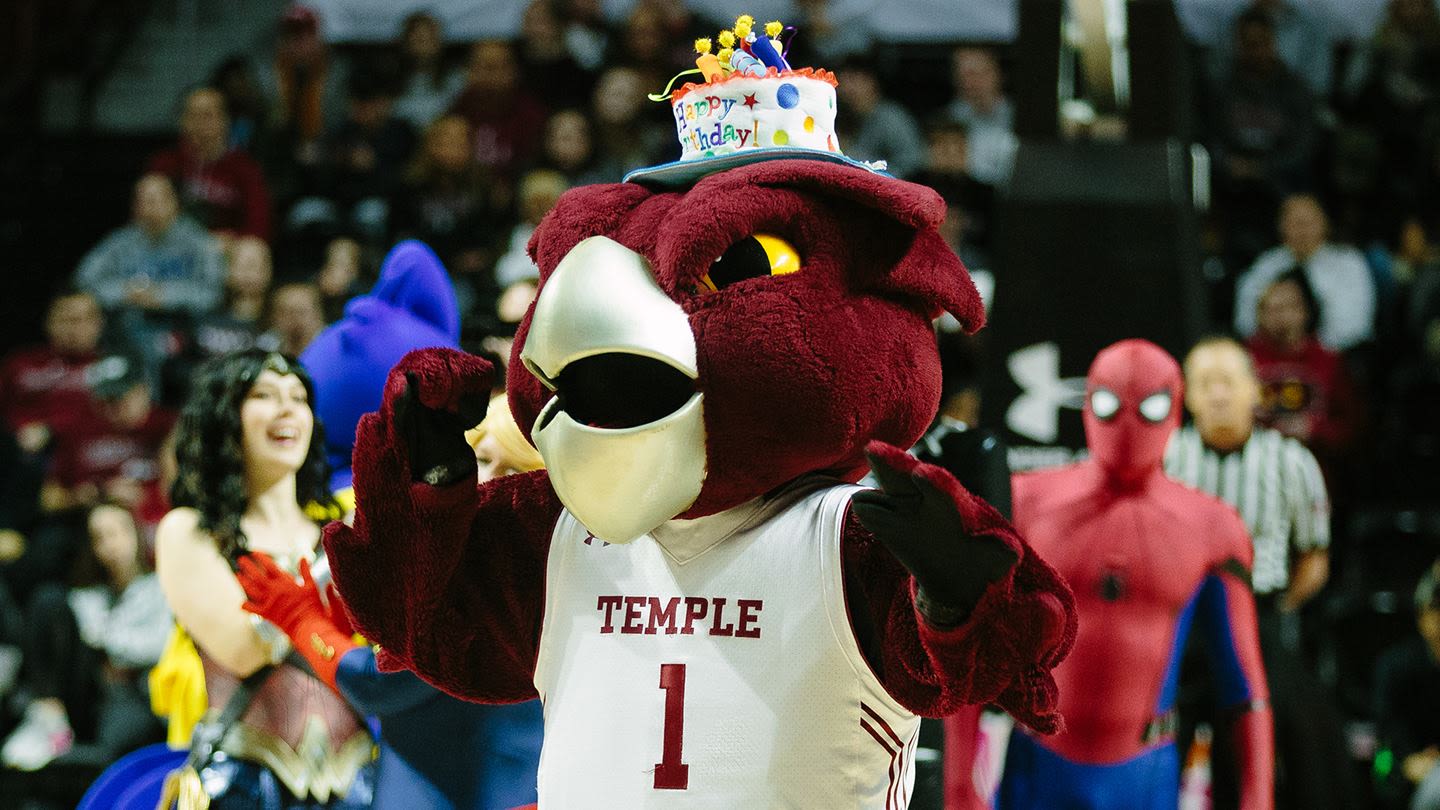 "Hooter loves being around families at our games and putting a smile on a child's face," Walcoff said.