Meet the Temple heroes who maintained campus operations during the COVID-19 pandemic.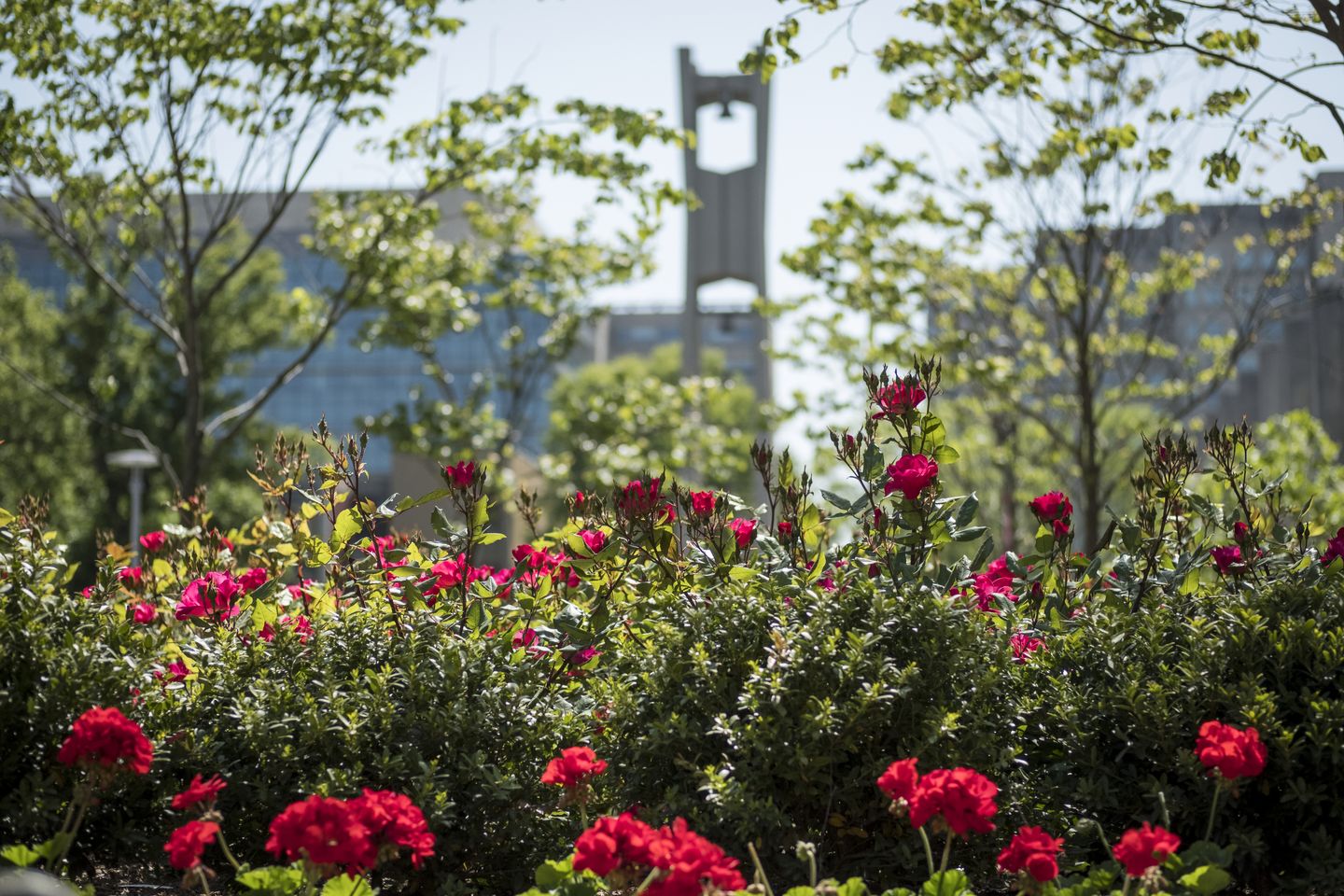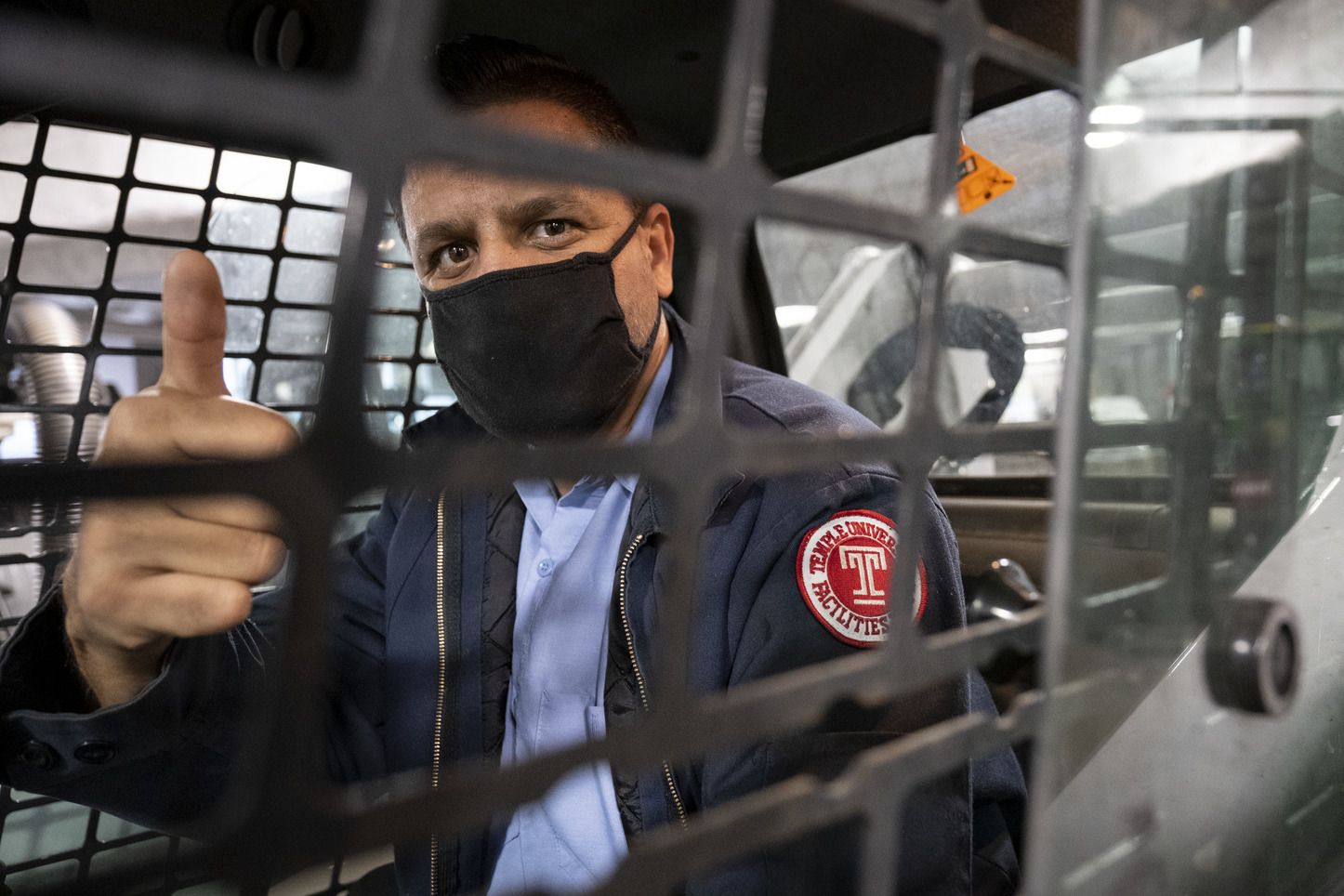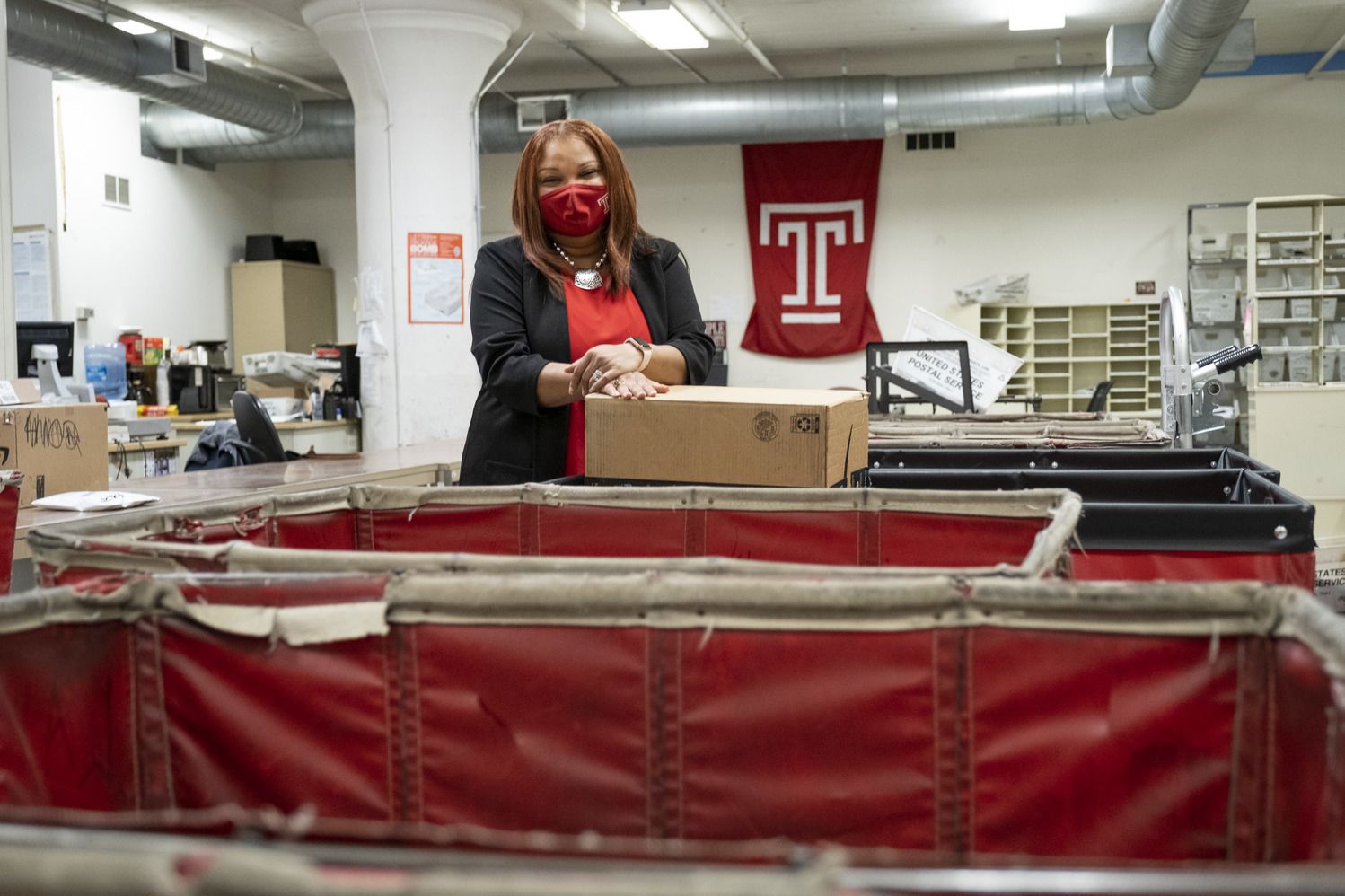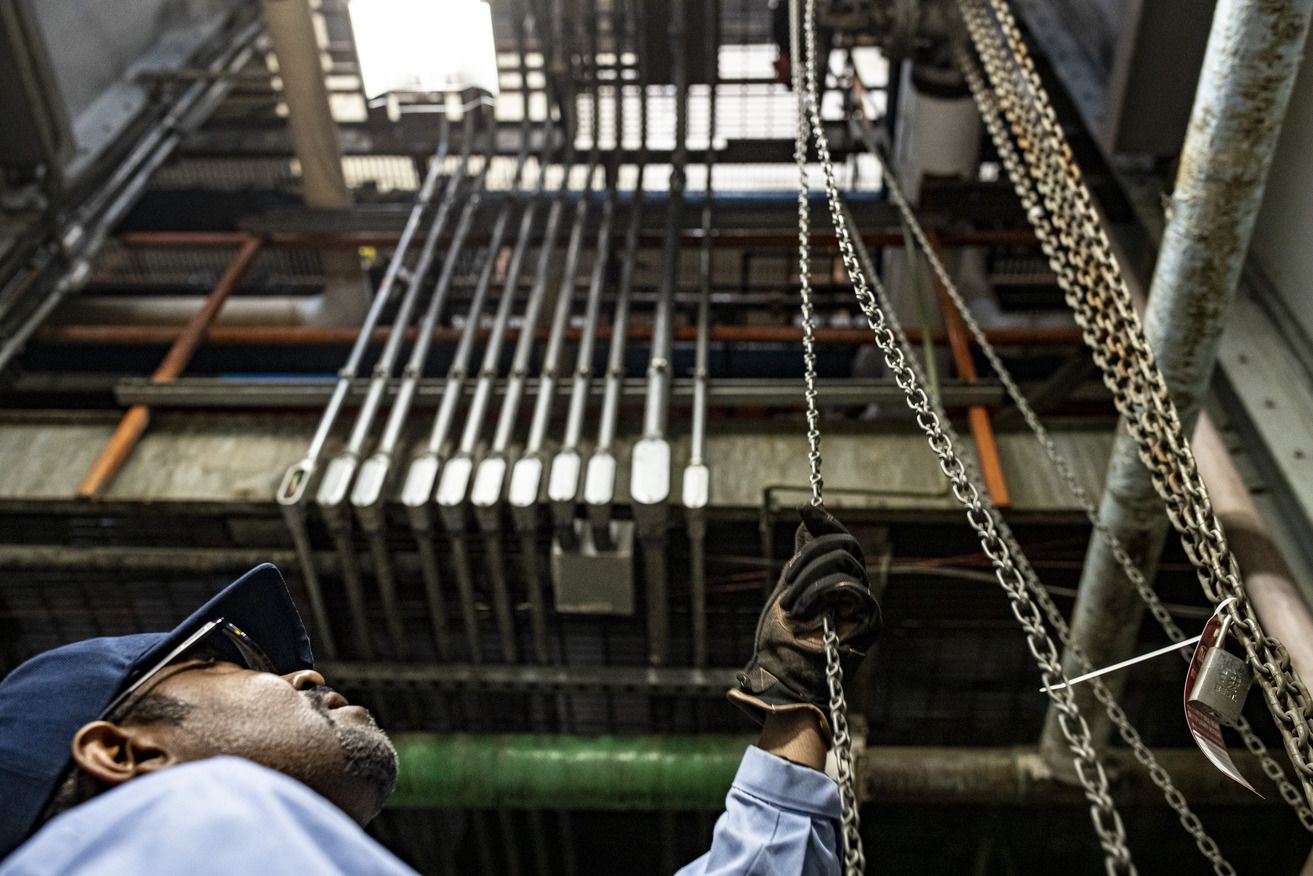 Item 1 of 3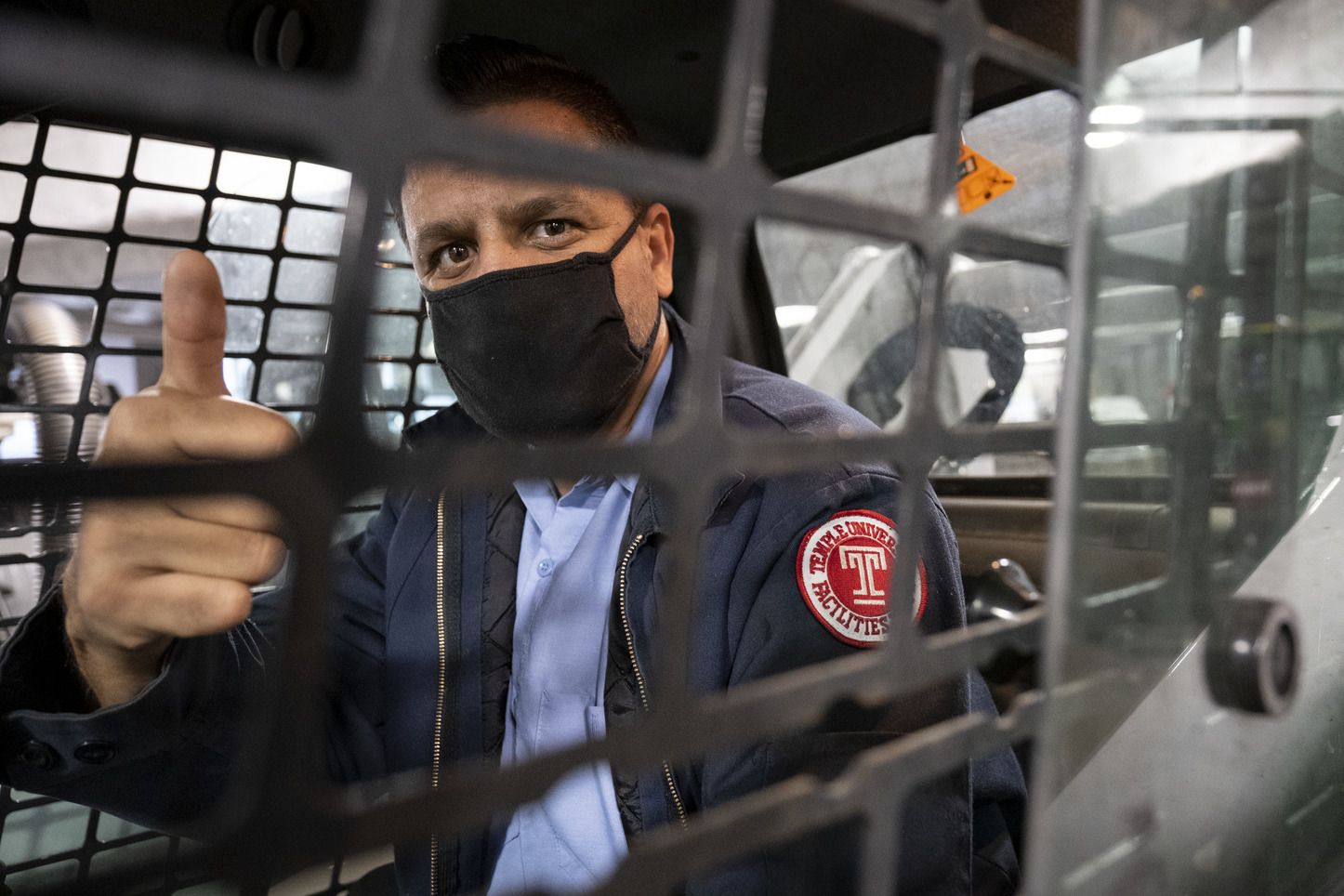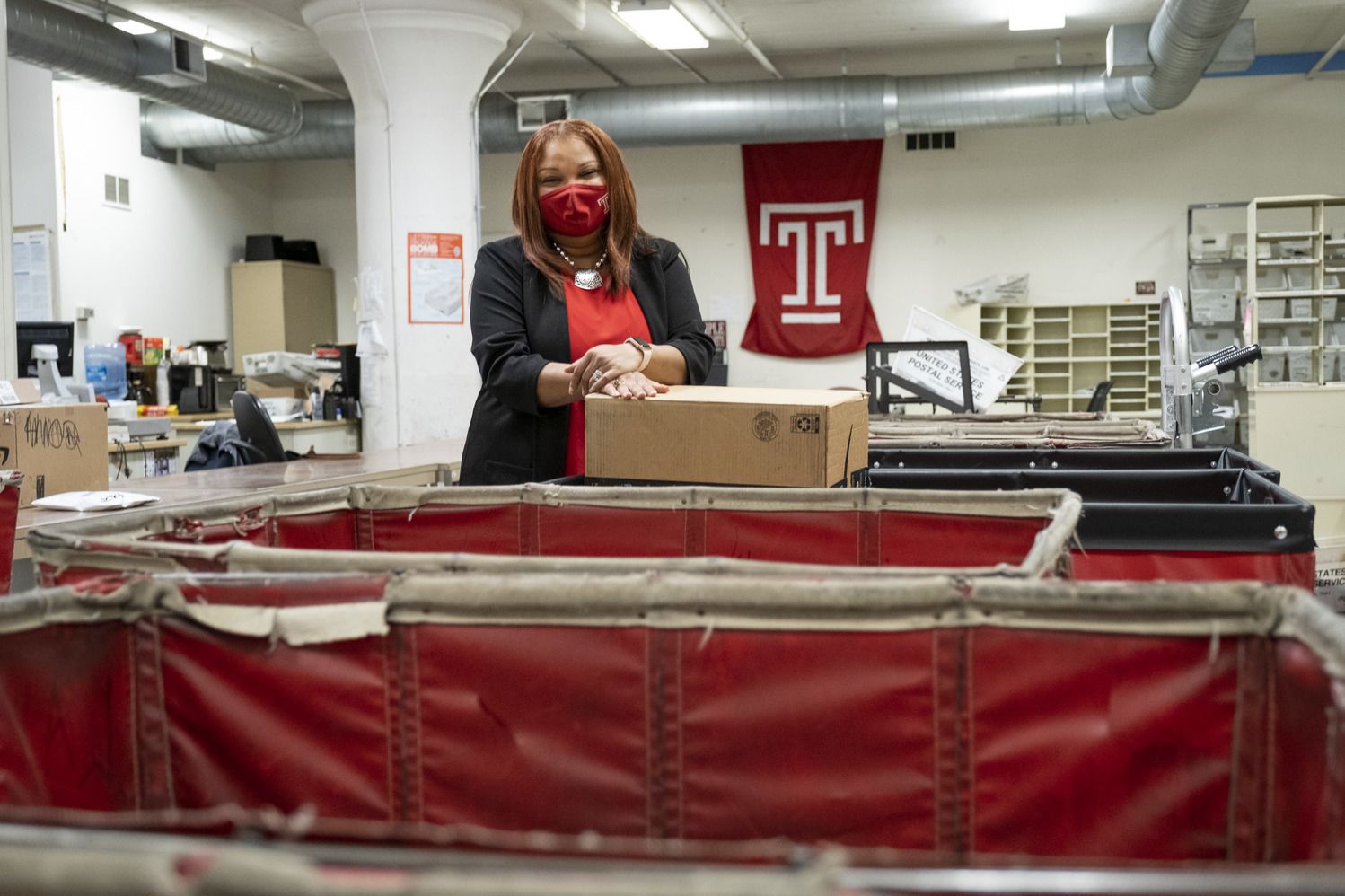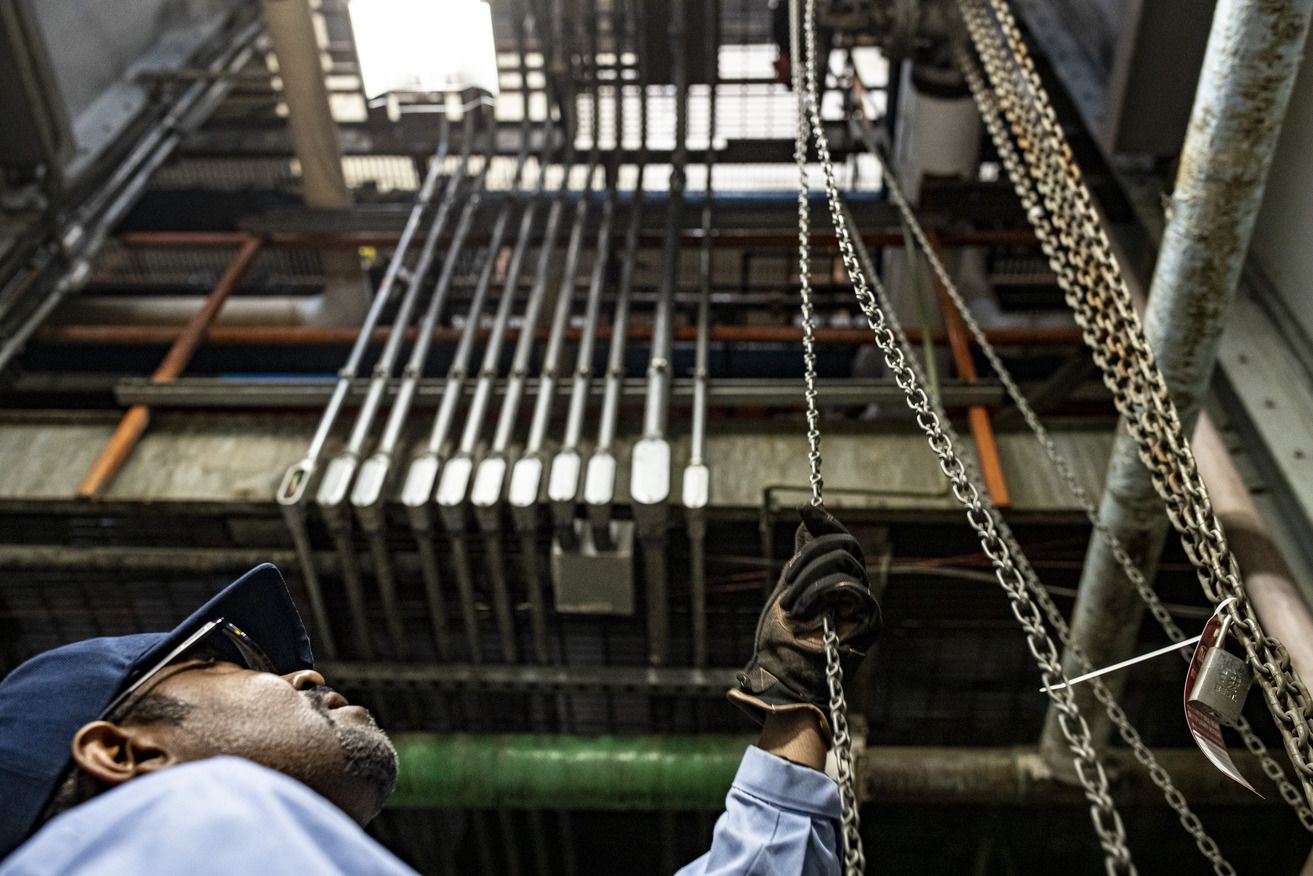 In March 2020, when the coronavirus pandemic triggered statewide lockdown and stay-at-home orders sent the majority of students, faculty and staff home to finish out the semester online, a few hundred essential employees remained on campus.
They're the ones who kept the university running smoothly during these trying and uncertain times. Through their service and sacrifice, these true heroes enabled Temple to continue to carry out its educational mission.
"These employees have always been essential to Temple and have always shown a dedicated work ethic, but the pandemic brought them to the fore," said Sharon Boyle, associate vice president of human resources operations.
"As a group they never hesitated to stay on campus and demonstrated a willingness to do whatever it took—to go above and beyond—to support the university."
"It goes without saying, but I'm happy to say it: We couldn't have done it without them," she added.
During the course of the year, many of these essential staff members faced new challenges as they adhered to strict safety protocols. In some cases wearing a mask or ensuring the appropriate physical distance while completing a task made it more difficult than it had been before. Decreased density meant some departments needed to spread their operations across three shifts, when in the past one was sufficient. And those involved in cleaning assumed extra responsibilities: disinfecting and sanitizing common areas, exits, entrances, restrooms and elevators, etc., and doing so more frequently.
Fourteen of Temple's essential employees in a range of departments, from housing and housekeeping to landscaping and information technology, share the challenges they faced and what motivated them to persevere.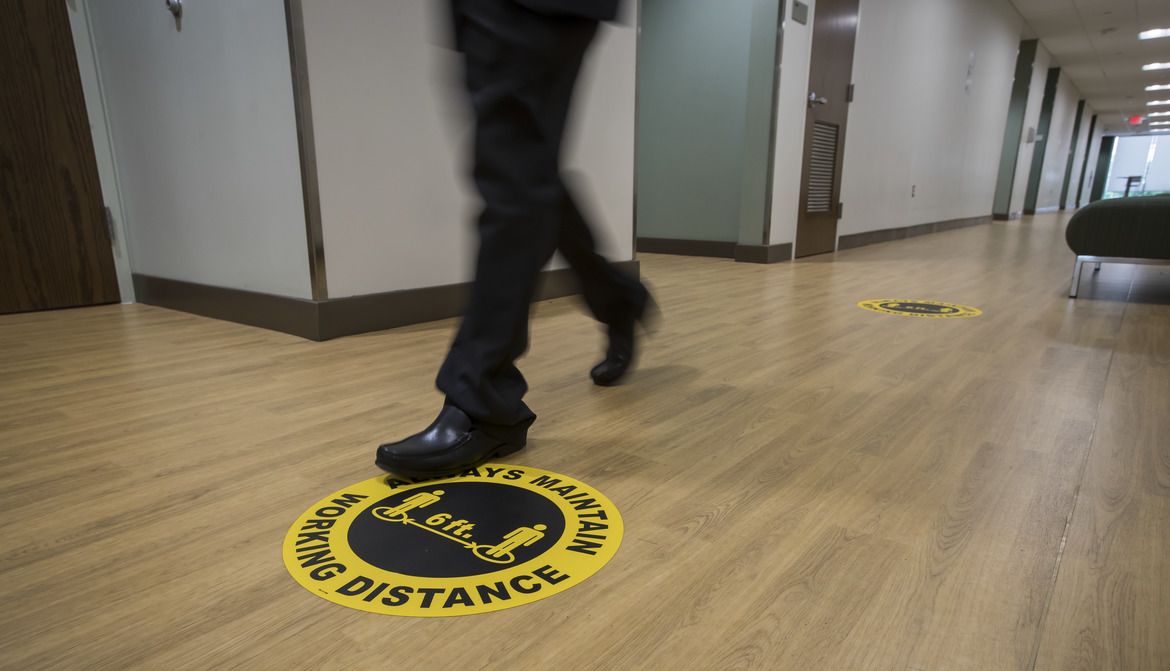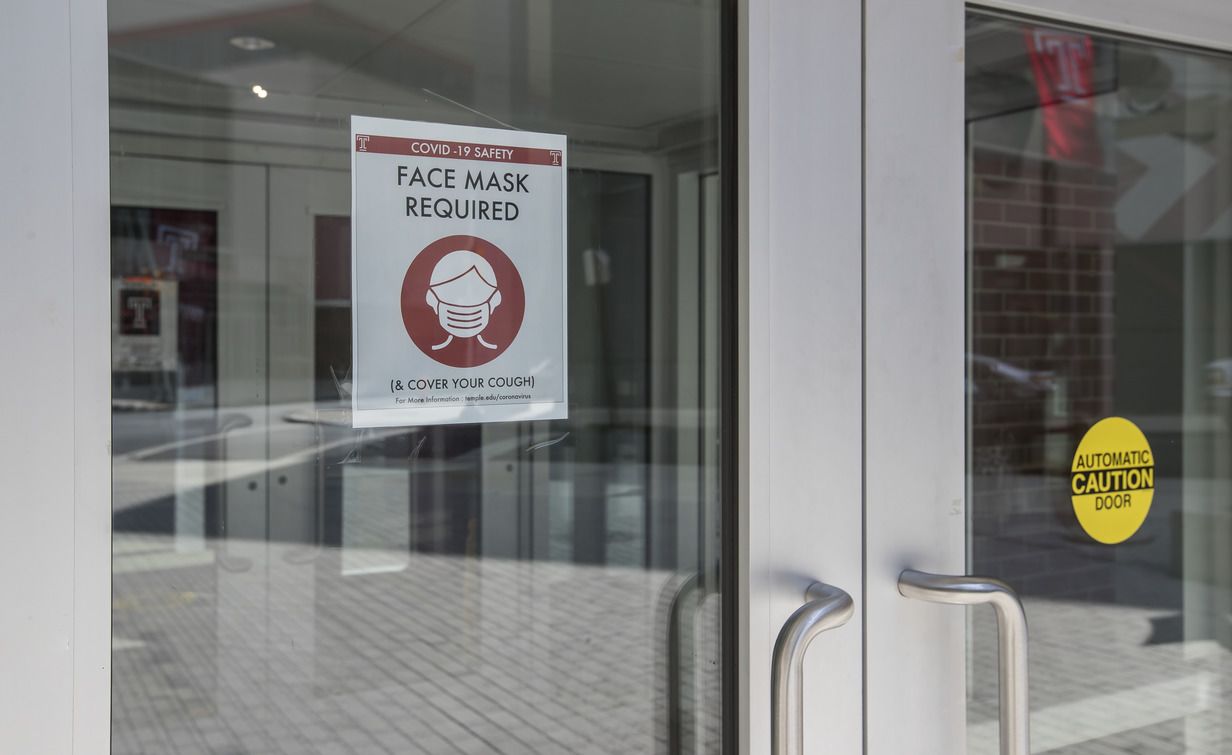 Susan Scott 
Job title: Post Office Manager
Years at Temple: 11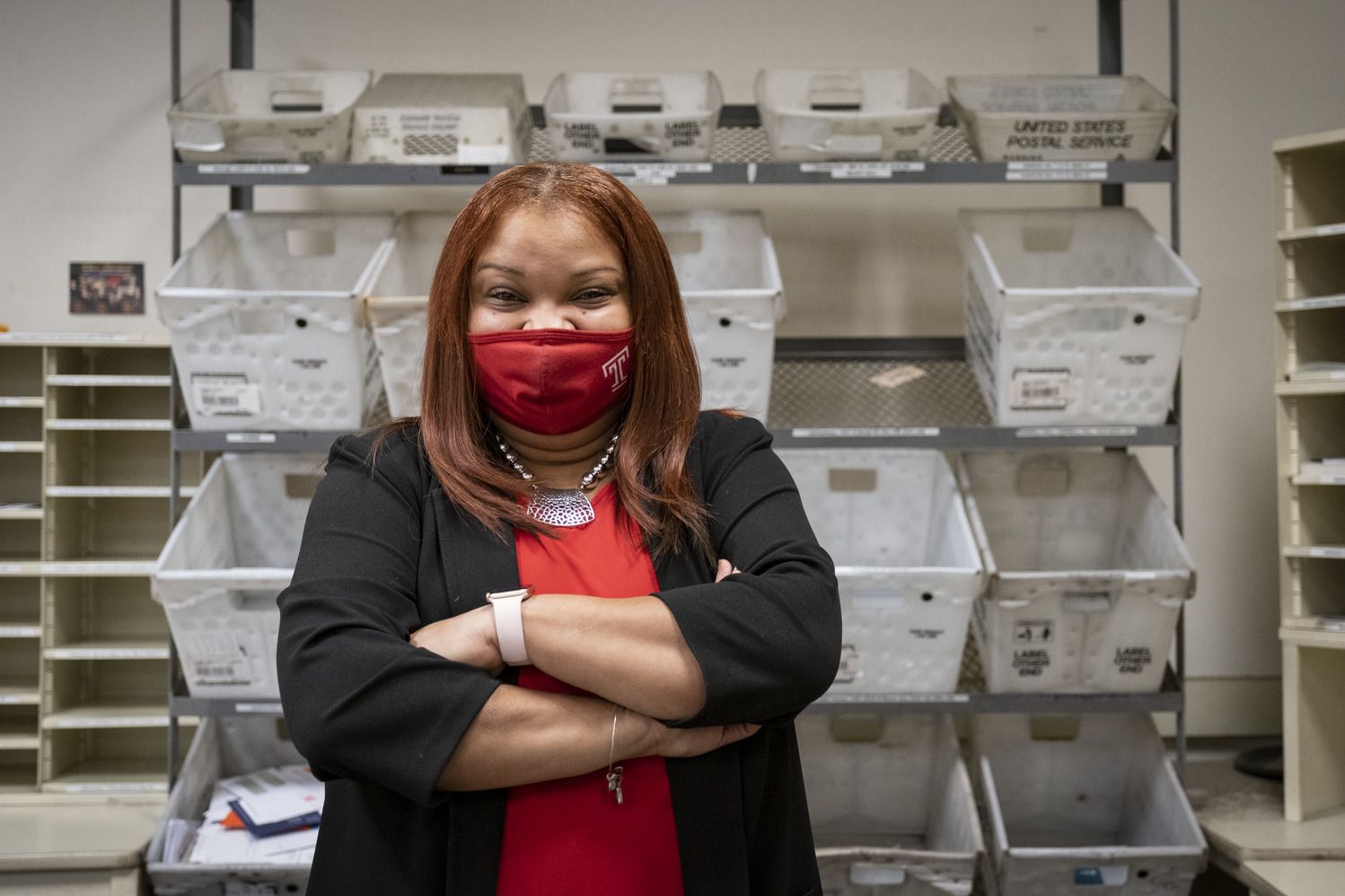 "When the university transitioned to remote operations, the mail still kept coming. Our team, which handles all USPS mail delivery to Main, Ambler, and Center City campuses and the pharmacy, medical and dental schools, stepped up. Everyone pitched in. We had to wipe down and disinfect everything. We had to develop new processes for physical distancing. And when UPS and FedEx halted their deliveries, we had to accept their packages and make sure they reached the right destinations.
"We didn't realize how many people counted on us before this. But we knew there would be a breakdown if we didn't keep up our work, so that inspired us to keep going."
William Jones
Job title: Grounds Crew Member
Years at Temple: 17
"Since most of our work is outside—beautifying, collecting litter, cutting grass, landscaping, removing snow—we weren't too worried. But we did make an effort to wash our hands frequently, wear masks, of course, and keep a distance from each other.
"Obviously, I'm a lifer here at Temple. I care about how the campus looks. It's important to me to keep it looking good, no matter the circumstances."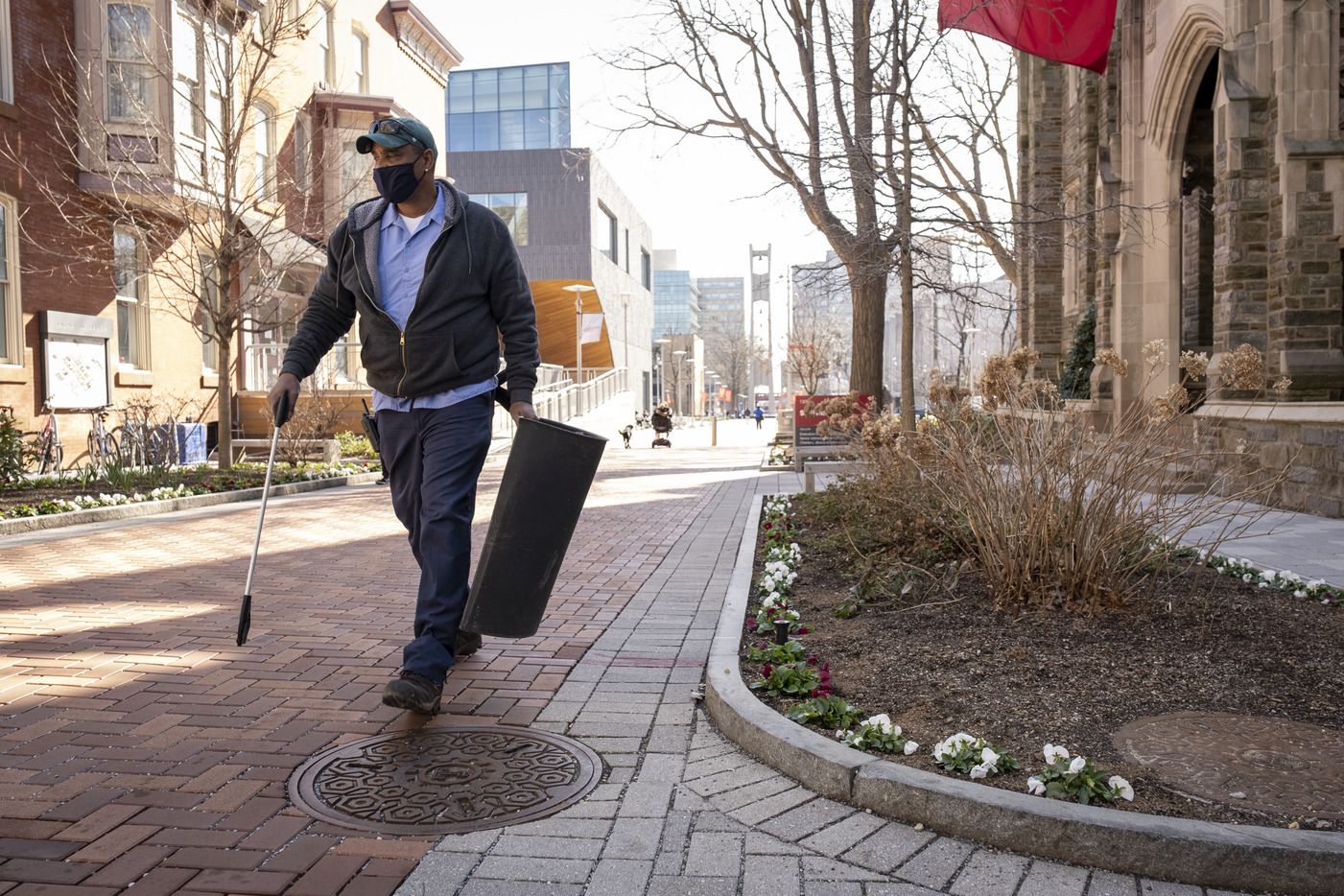 Jeancey Montanez
Job title: Grounds Crew Member
Years at Temple: 9
"The way I look at it is: In my job, I'm here to serve. Even if there aren't students on campus, grass doesn't stop growing, weeds don't stop growing. Working outside with a mask on was hard to get used to and I was a little lightheaded at first. But I kept going because I believed that as a country we would get through. 
"We're here to make sure campus is appealing visually. And doing that—and working outside—is what I love to do."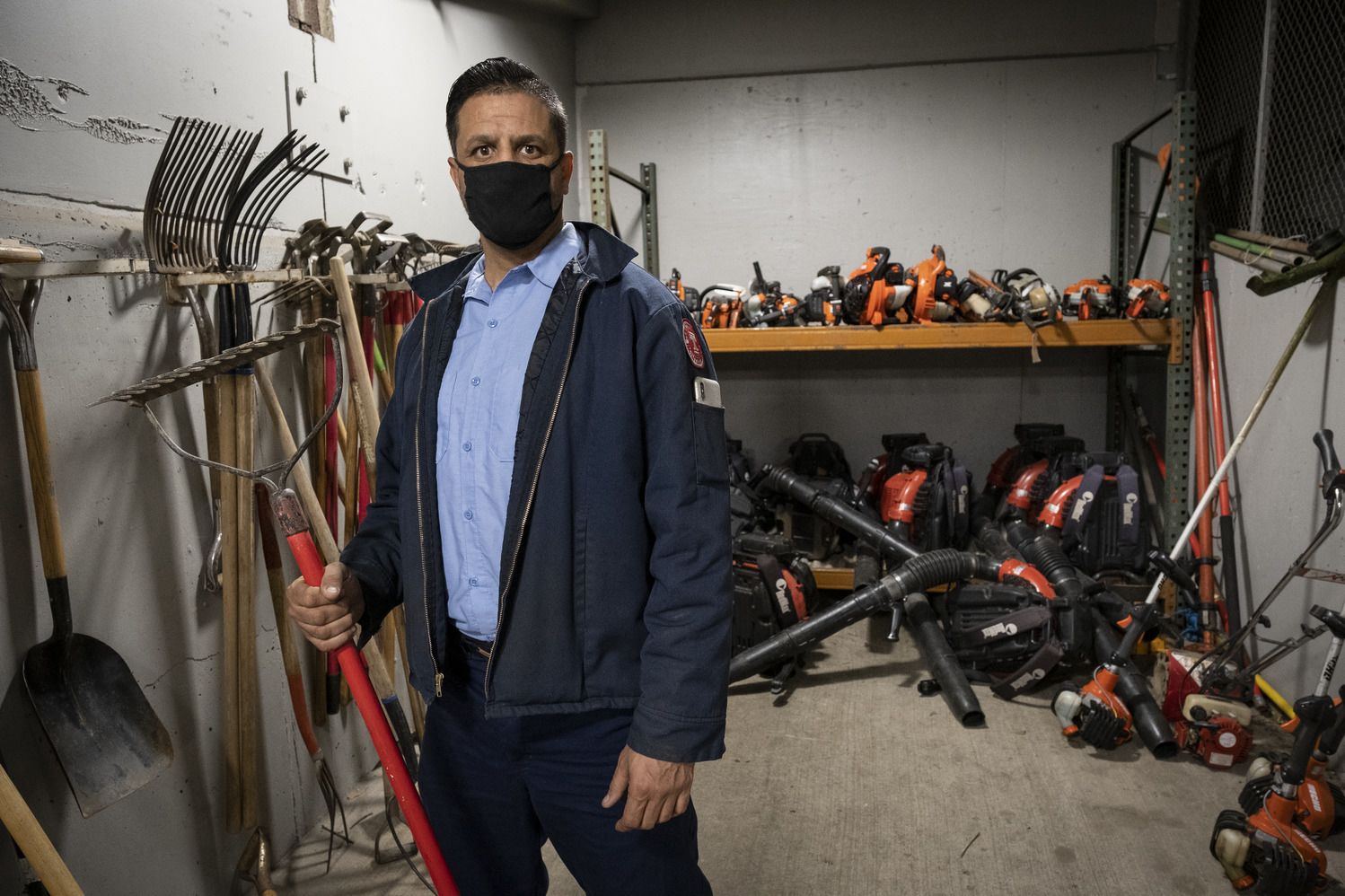 Lisa Brice, CLA '20
Job title: Front Desk Manager for Morgan Hall North
Years at Temple: 22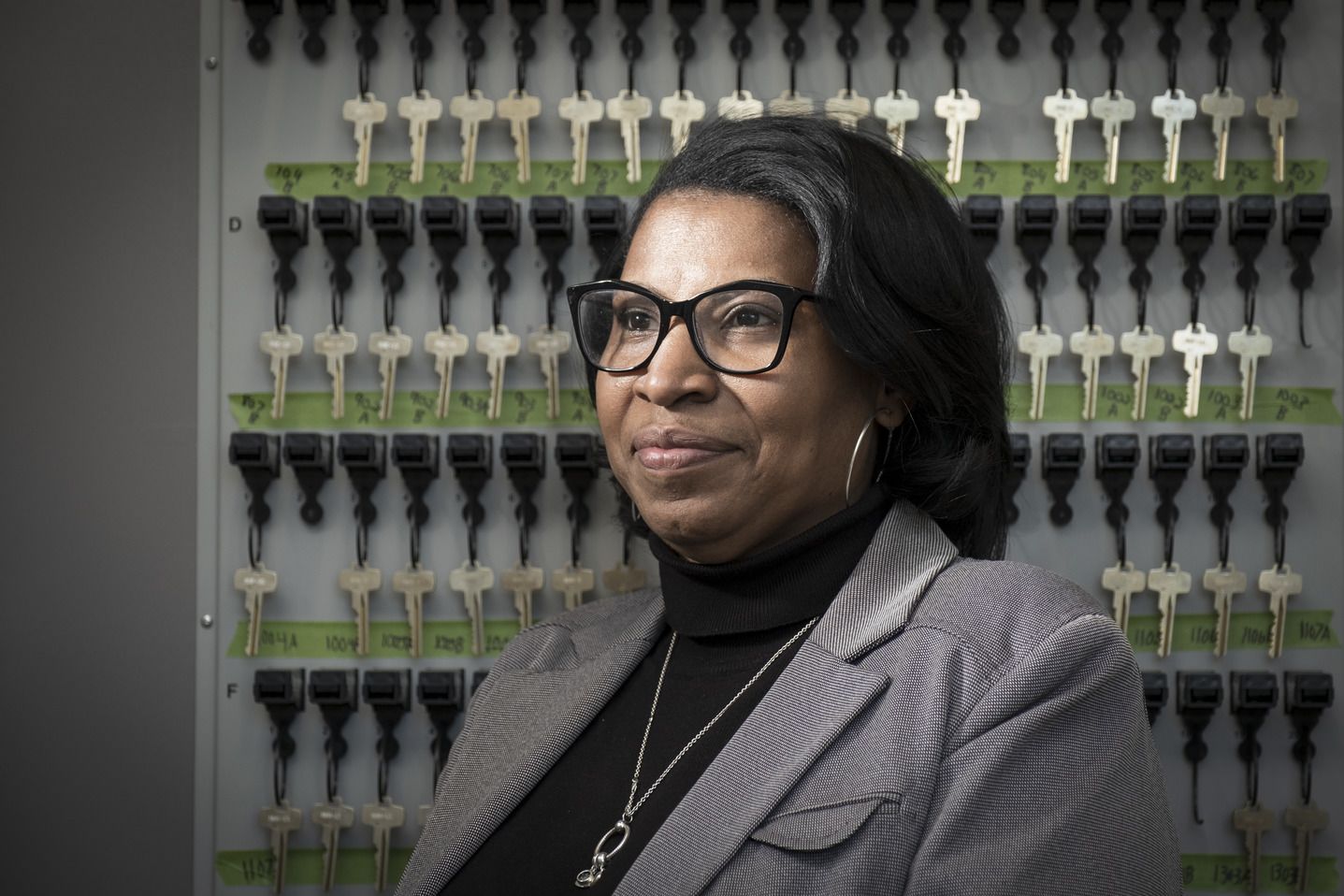 "In my position, I'm here for the students—as sort of their second mom—and for their parents, troubleshooting and helping with whatever they need.
"When the residence halls closed over a year ago last March, it happened so fast. Students and parents had a lot of questions and students needed help making plans to get home and finding resources they needed, like moving companies and so forth. I eased parents' minds during the move out because they weren't allowed in the building.
"And all this year, it was important to me to support the students and their parents and maintain some consistency and semblance of normalcy for them during these stressful times."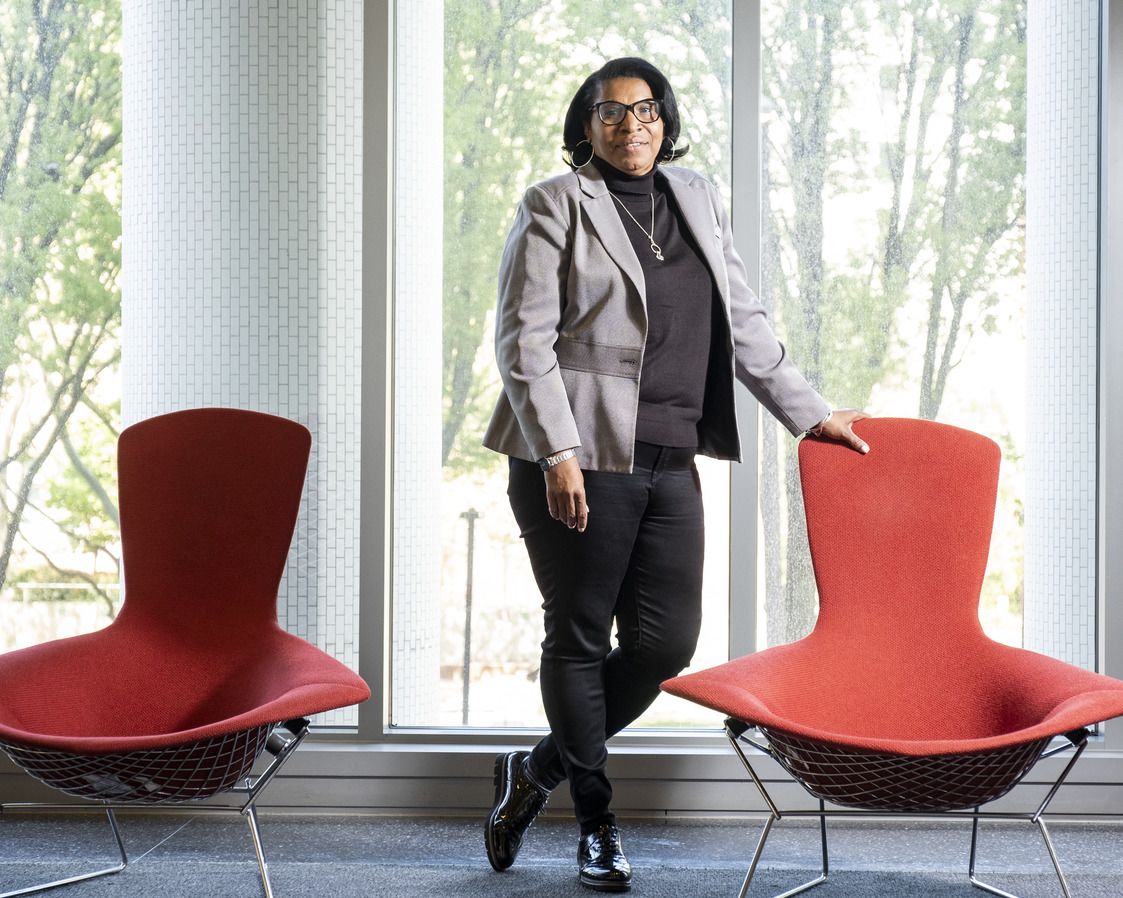 Brad Veach, EDU '20
Job title: Resident Director
Years at Temple: 1+
"When the pandemic hit and students moved home, we didn't call it quits.
"I continued to check in on them over Zoom to find out how they were doing in their new locations. And even when they came back to campus I continued all the responsibilities I normally would do in-person virtually—helping students deal with mental health concerns, handle roommate issues, make connections and establish friendships—and generally serving as that support person they could go to with any problem. 
"The biggest challenge for me was figuring out how to provide that robust residential experience despite the restrictions. Seeing students who have been feeling isolated or struggling academically eventually push through is what kept me motivated."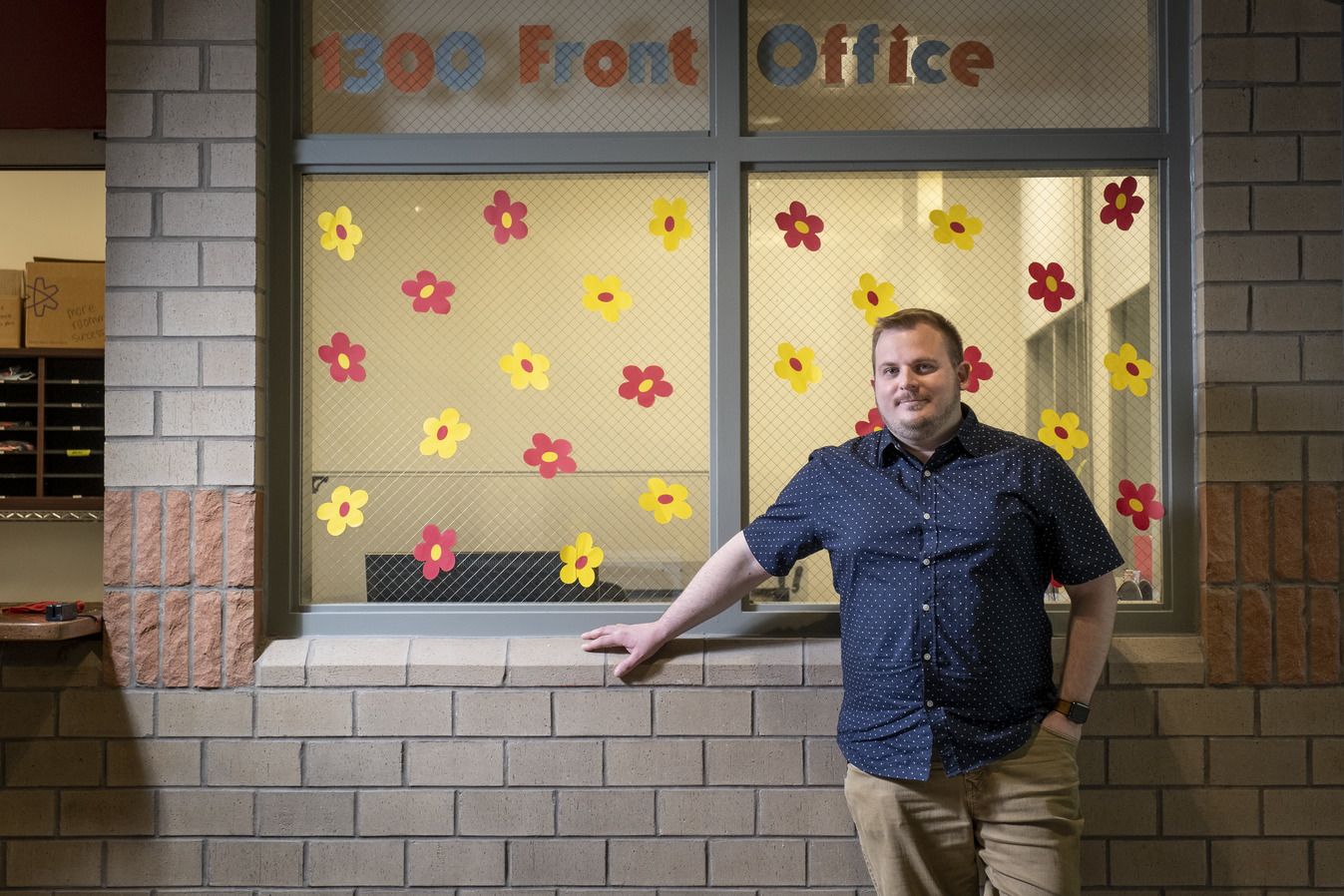 Elijah Lewis
Job title: Campus Police Officer
Years at Temple: 10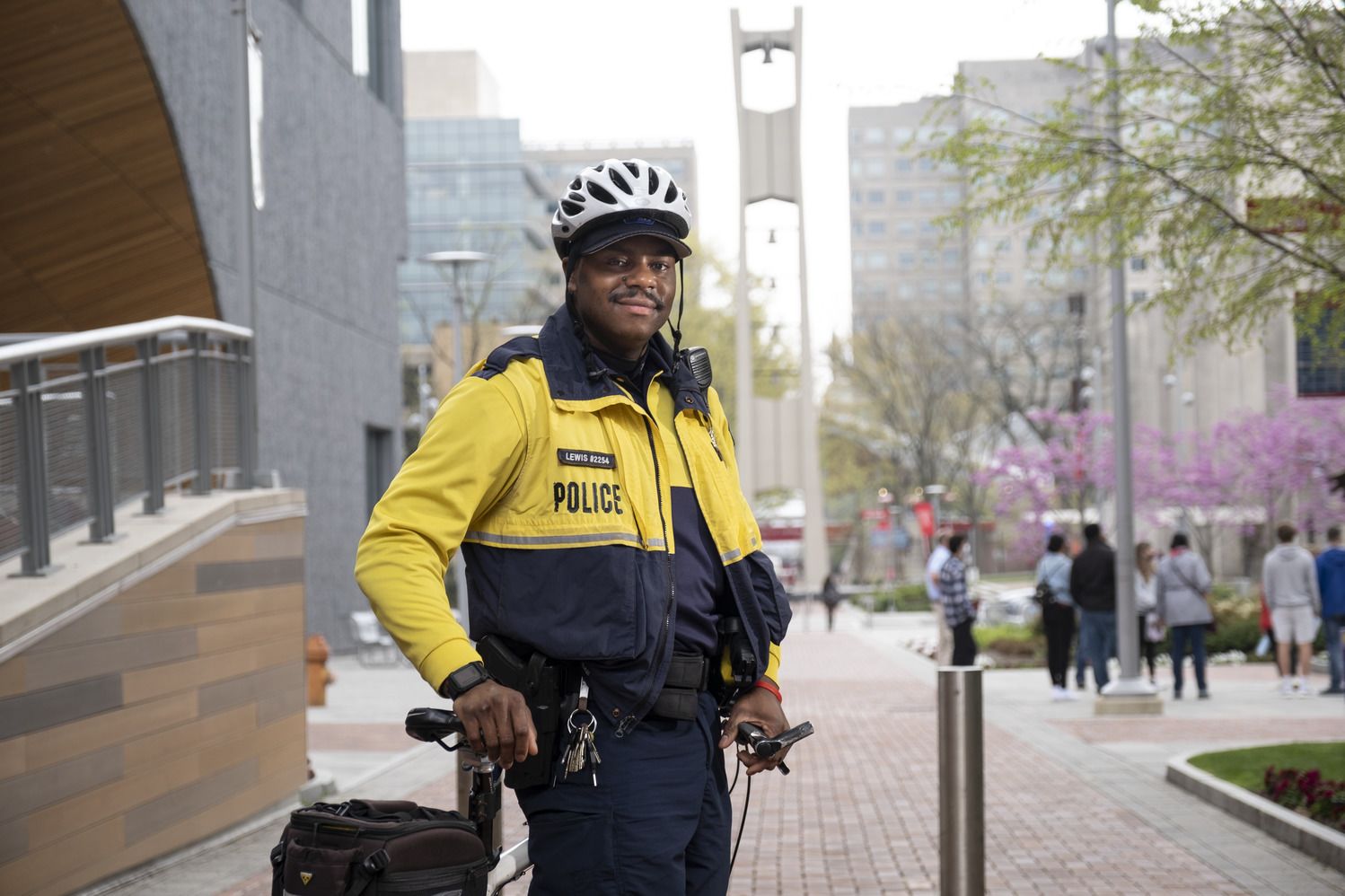 "I'm used to protecting people and property; the new challenge with COVID was we had to protect ourselves, too. We had to interact with each other and members of the community differently, by staying at a distance, but we had a job to do, people still needed us.
"Sometimes it seemed like the world was falling apart, but we had to keep going and make sure people got the help they needed."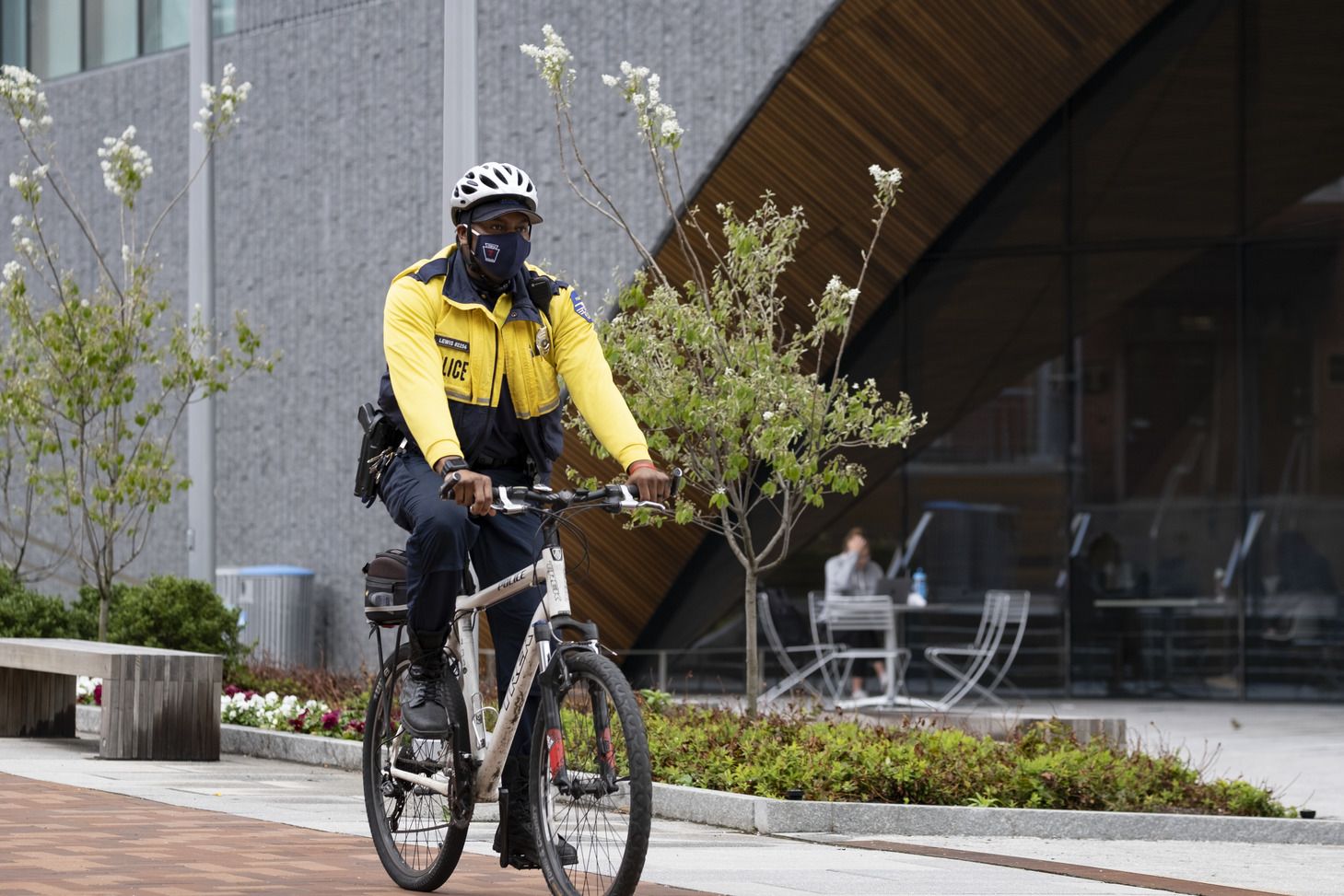 Jessica Smith
Job title: Certified Master Dispatcher
Years at Temple: 10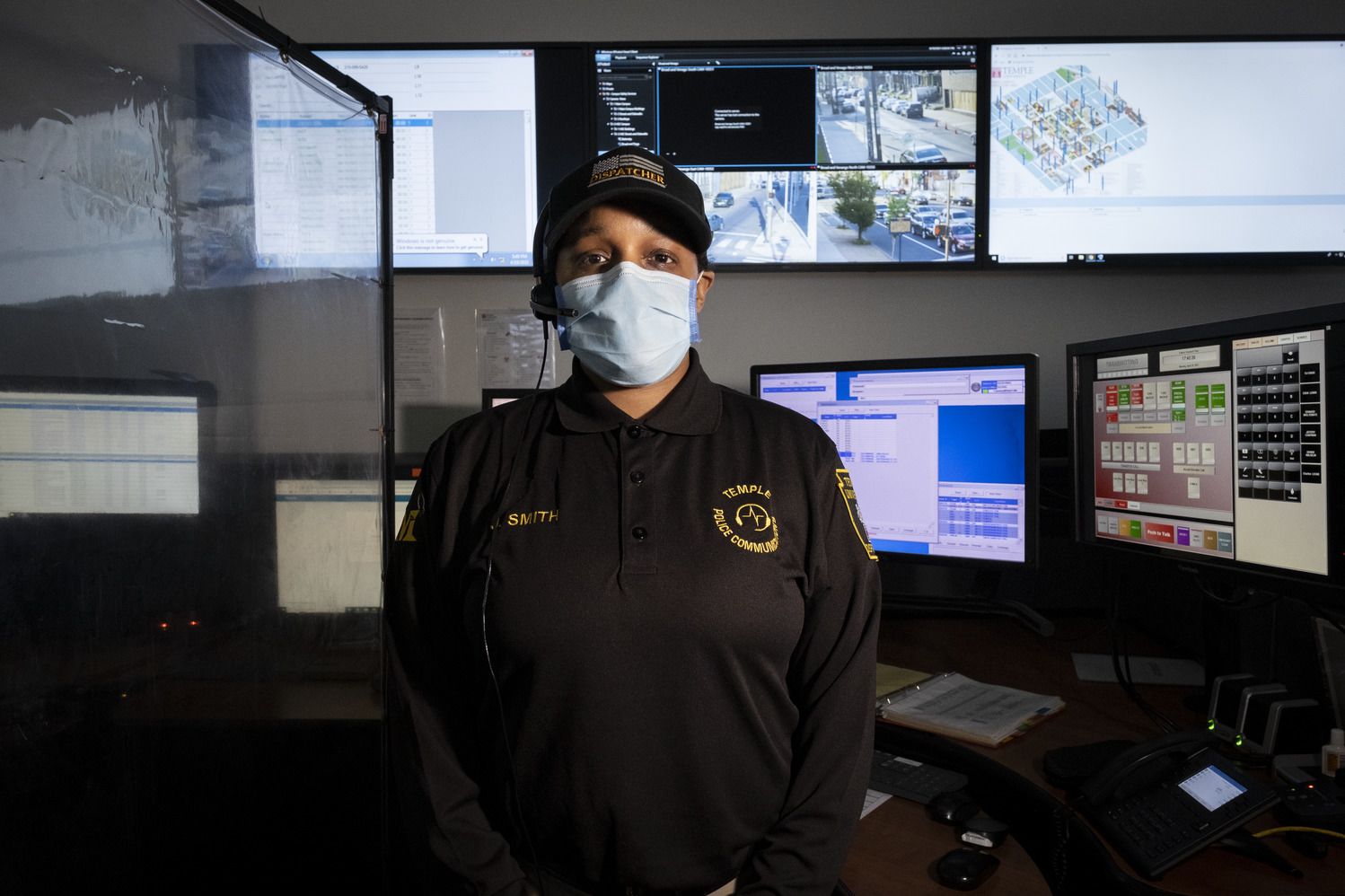 "During the coronavirus lockdown and stay-at-home orders, we went from eight-hour days to 12-hour days, and we were receiving more calls because people had a lot of questions and a lot of worries.
"As the person on the other end of the phone, I answer emergency and nonemergency calls, dispatch police when it's necessary, notify deputies about serious matters and send out alerts to students and parents.
"I understand the importance of my position—providing peace to callers and easing their minds in stressful situations."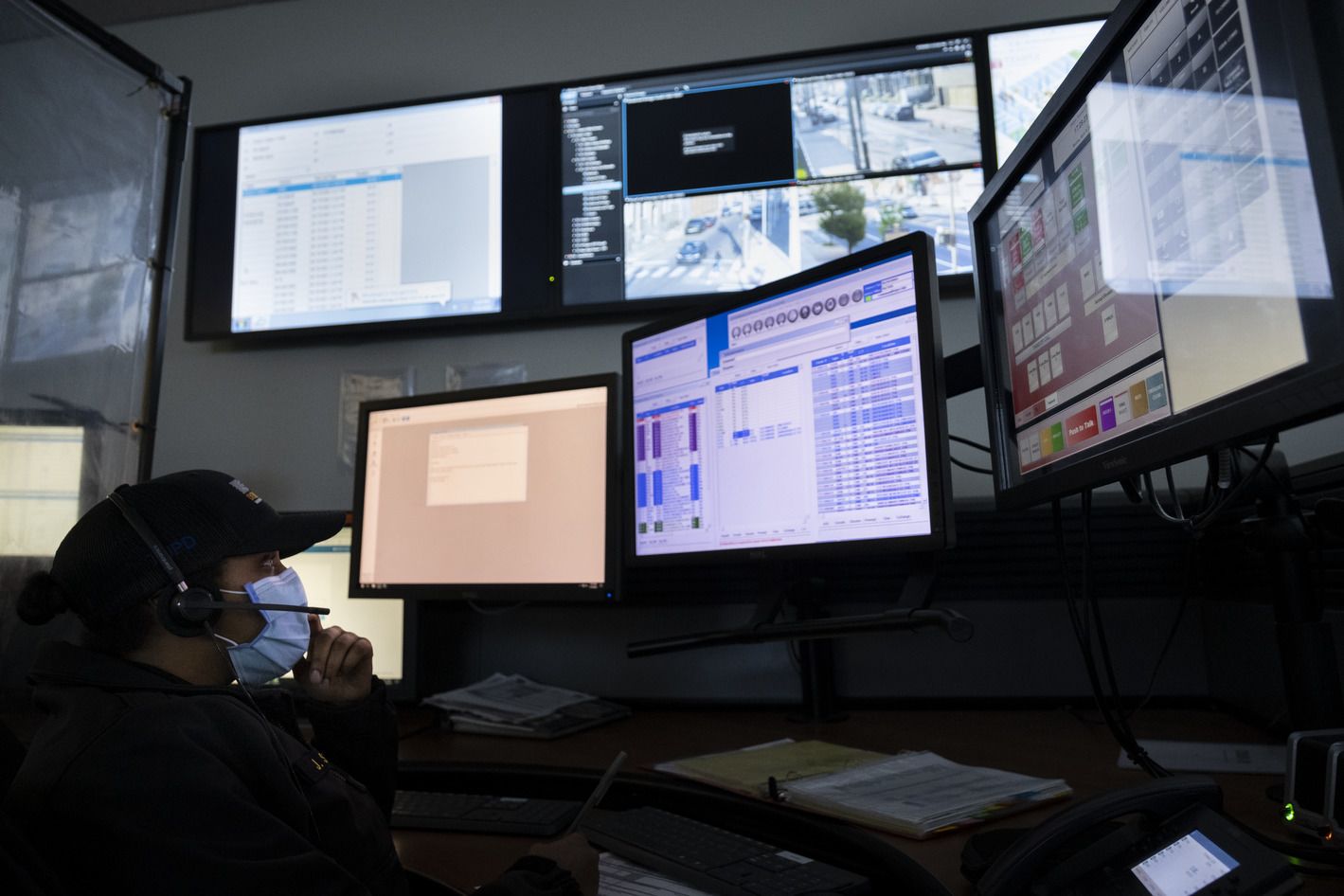 Robert Gaynor
Job title: OWLtech Store Leader
Years at Temple: 2.5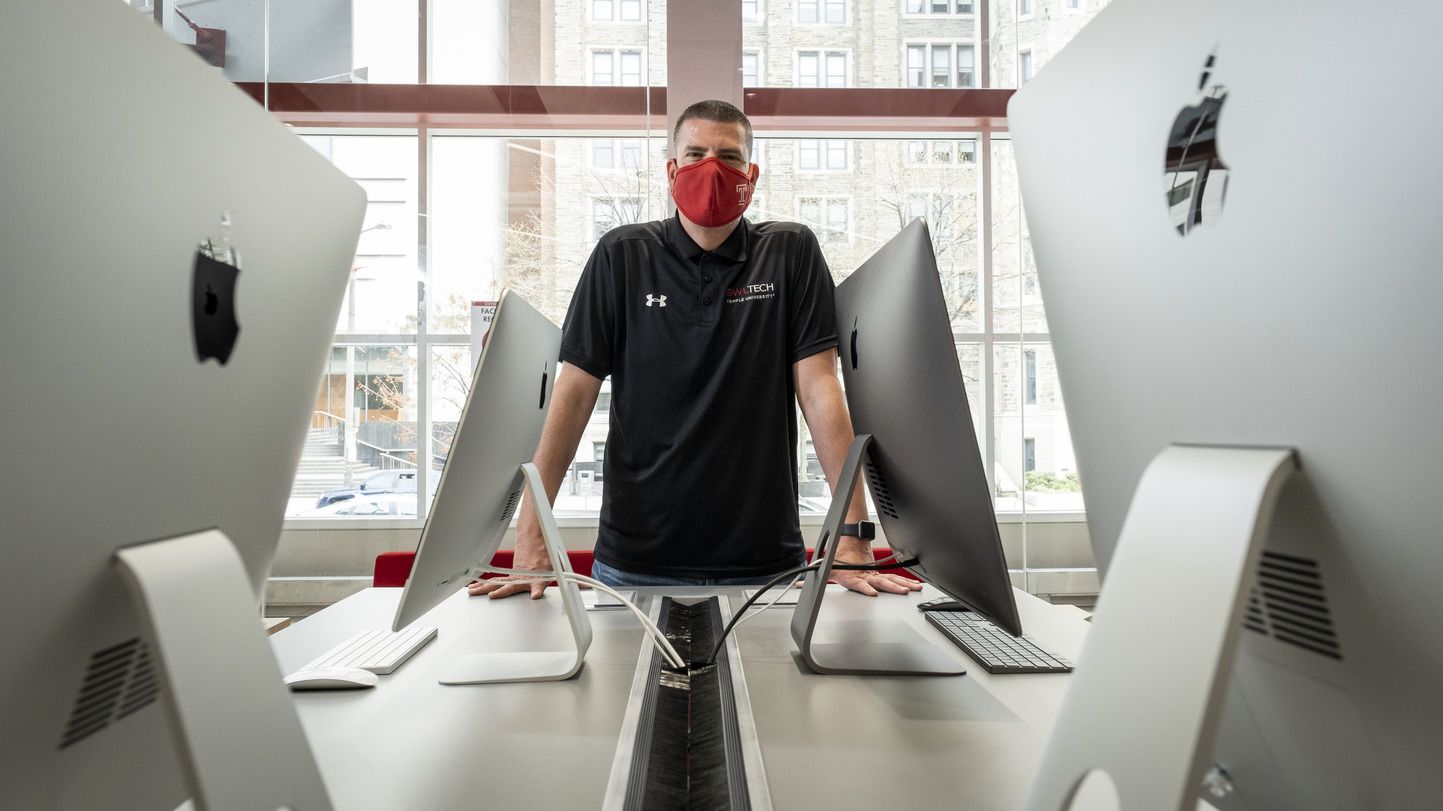 "As a retail technology store, the pandemic changed a lot of how we did business. We enacted the public health protocols. We kept our doors locked to limit the number of people in the store. We switched most of our customer interactions to appointment-only and we moved a lot of our messaging to social media. But we continued to do anything we could to help our customers. 
"Faculty, staff and students really appreciate that we're here and that's what's kept us going.
"In fact, more than half of the five-star customer service reviews our team has received since we opened in April 2019 have come in during the pandemic."
Gene Mayro
Job title: Director of Information Technology
Years at Temple: 30
"At the TECH Center, we always took pride in providing access to technology for all students, and during the pandemic our services became more important than ever—vitally important.
"Our whole lab team rose to the occasion. We worked with several ITS teams to develop a way for students to access specialized software remotely. We made sure our lab and the laptop share program could continue in a safe environment. All of ITS helped us to continue operations and support.
"We are proud we were able to keep the lab open, even in severe weather. Students thanked us for being here. And I know they meant it."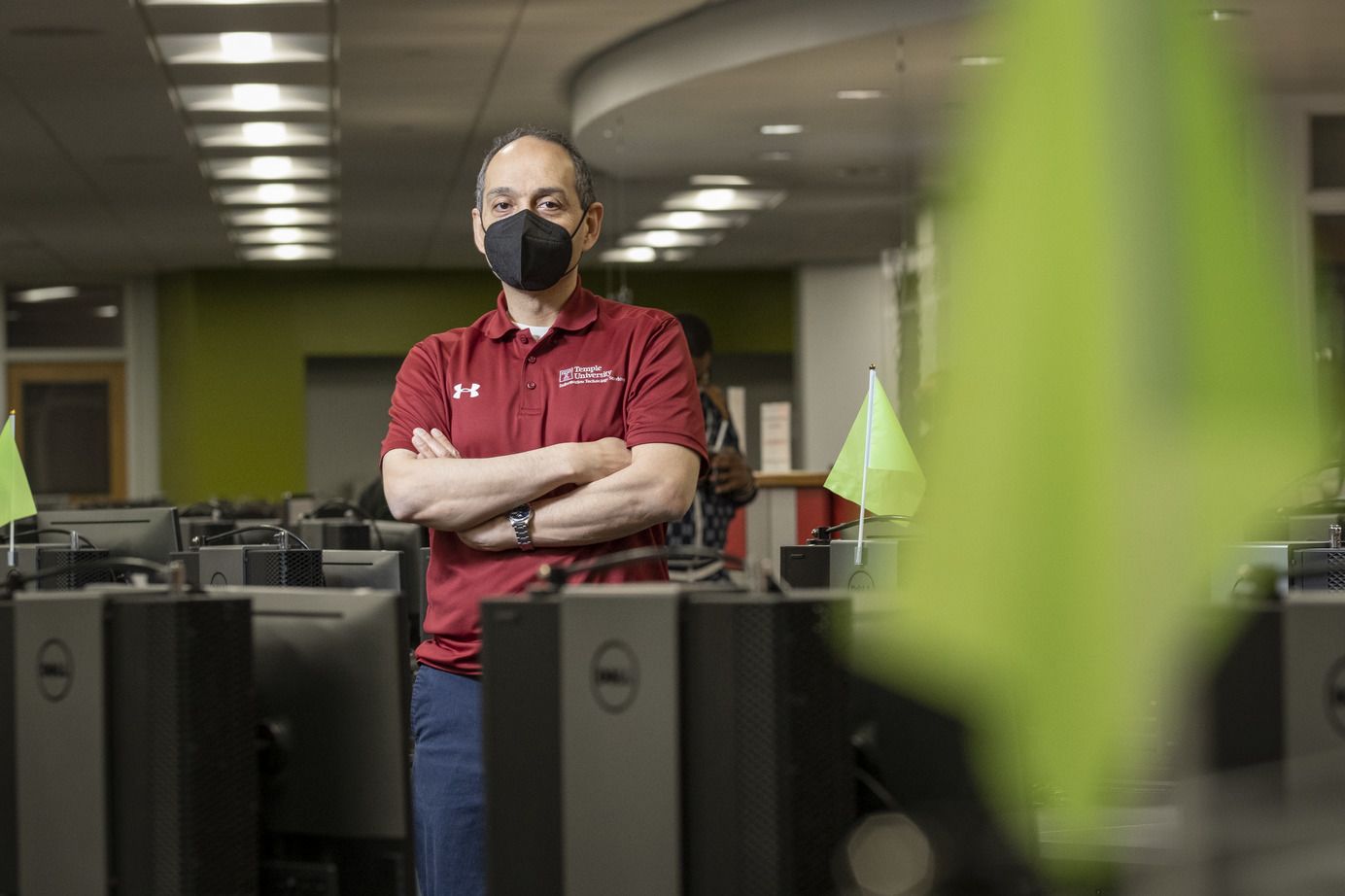 Jason Kane
Job title: Lead Technology Support Specialist
Years at Temple: 7
"I oversaw the retrofitting of smart classrooms and conference rooms across campus, making sure they were Zoom capable for hybrid learning. Jobs that would have seen 30 people working in a room at once had to be coordinated over three shifts to allow for physical distancing. 
"There was definitely a learning curve to balancing schedules and communicating about work completed across different time periods, but we got there.
"It's a university, so students come first. We made sure everybody had as normal an experience as possible."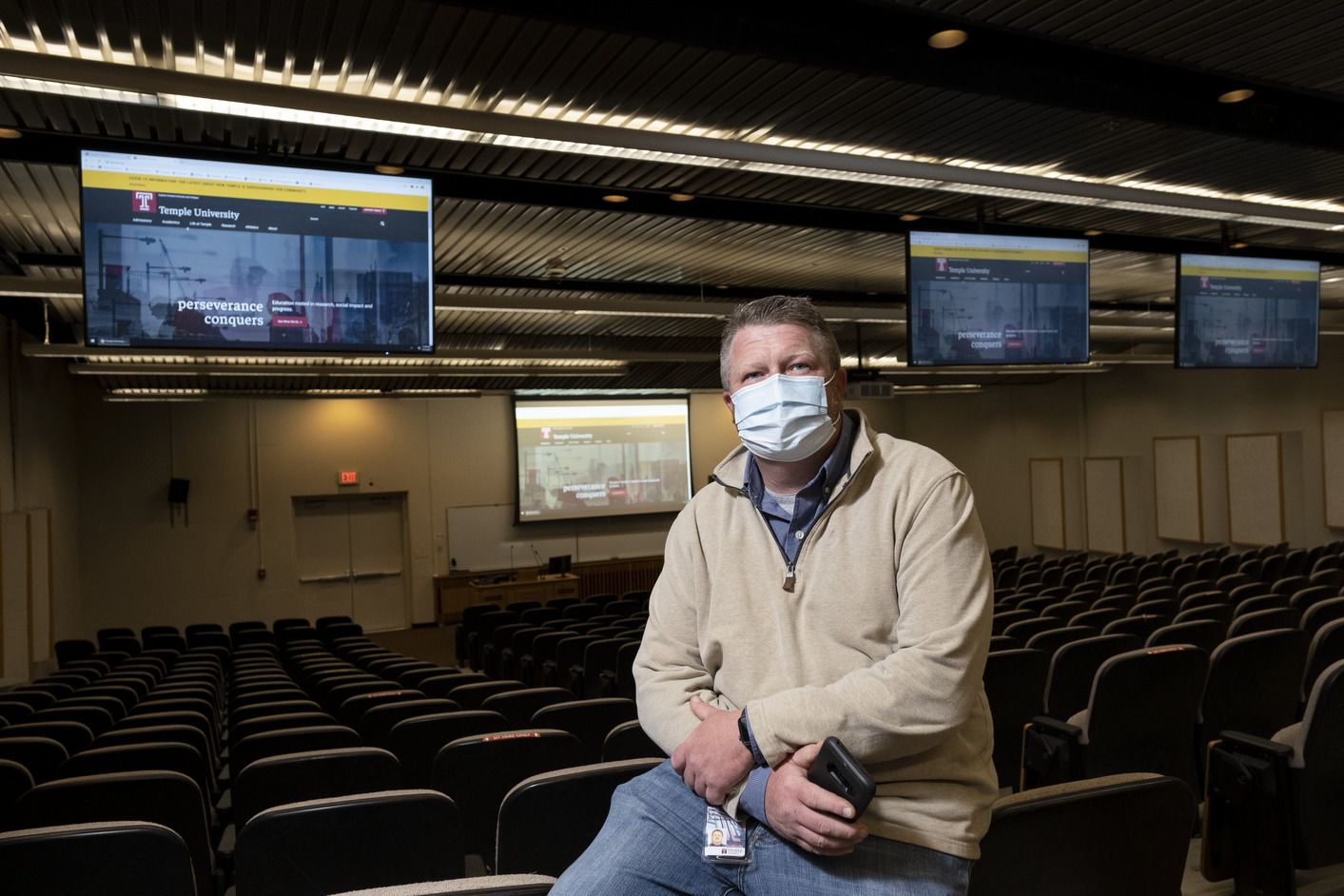 Reid Overturf
Job title: Assistant Director of Information Technology Services at Ambler Campus
Years at Temple: 35

"I've been making sure students and faculty have access to the technology and equipment they need for 35 years and the coronavirus didn't change that.
"Anyone with a technology issue, we were there. 
"Our team made sure everybody had remote access when they needed it and that labs, classrooms and auditoriums were set up with cameras for livestreams, and we talked folks through IT issues they were having over the phones.
"When FEMA established their COVID testing site here at Ambler, we set up the technology they needed to do their jobs. I even pitched in to help the College of Engineering make face shields when Personal Protective Equipment around the country was scarce."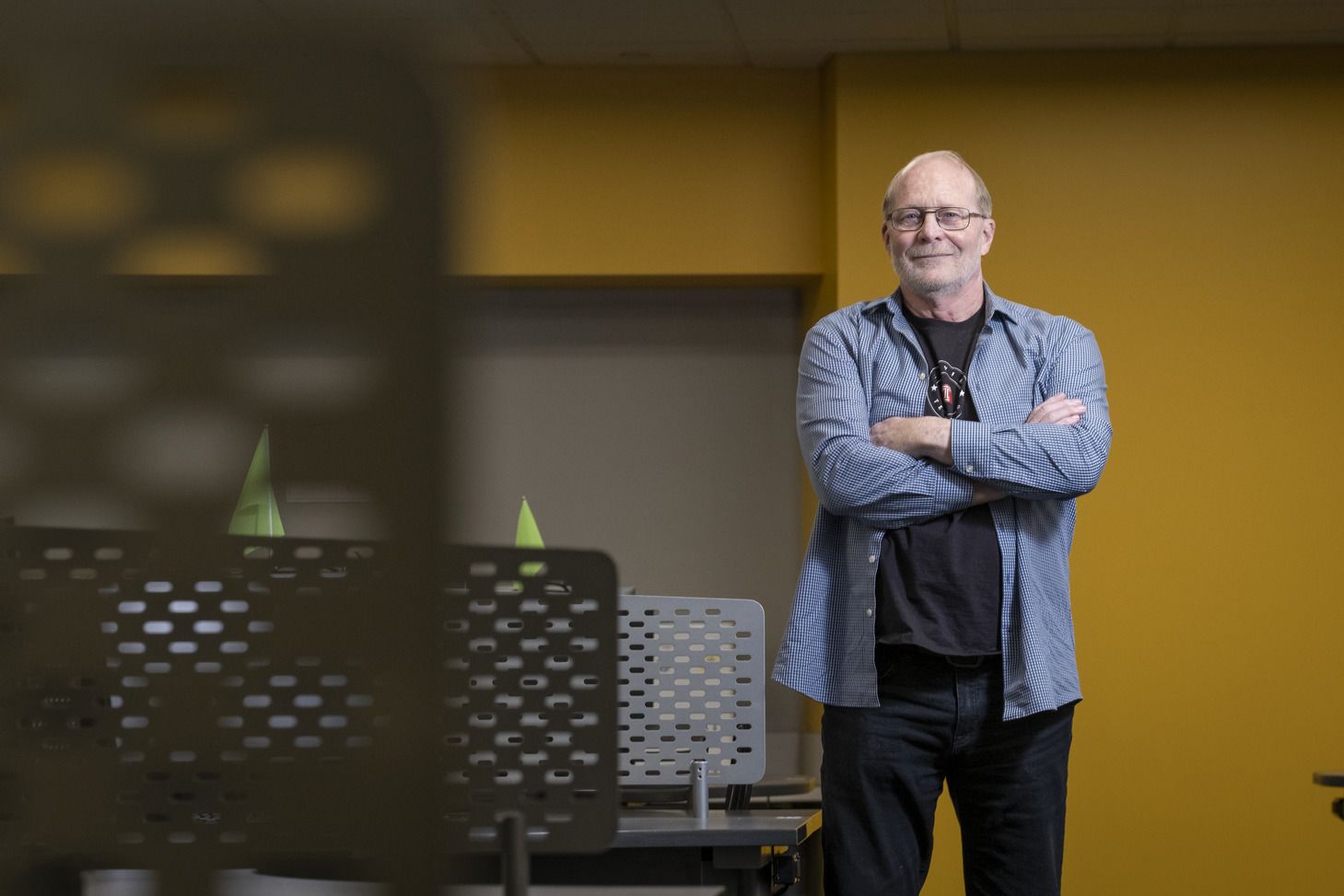 Brandon Faison
Job title: Facilities Manager
Years at Temple: 2 
"Keeping the steam plant running makes sure the buildings keep students and occupants warm.
"We are paying extra attention to taking extra precautions to make sure everyone stays safe and healthy during this time. Some months it was very scary.
"We trust each other to be safe when not at work, we rely on each other to stay positive and we just keep going."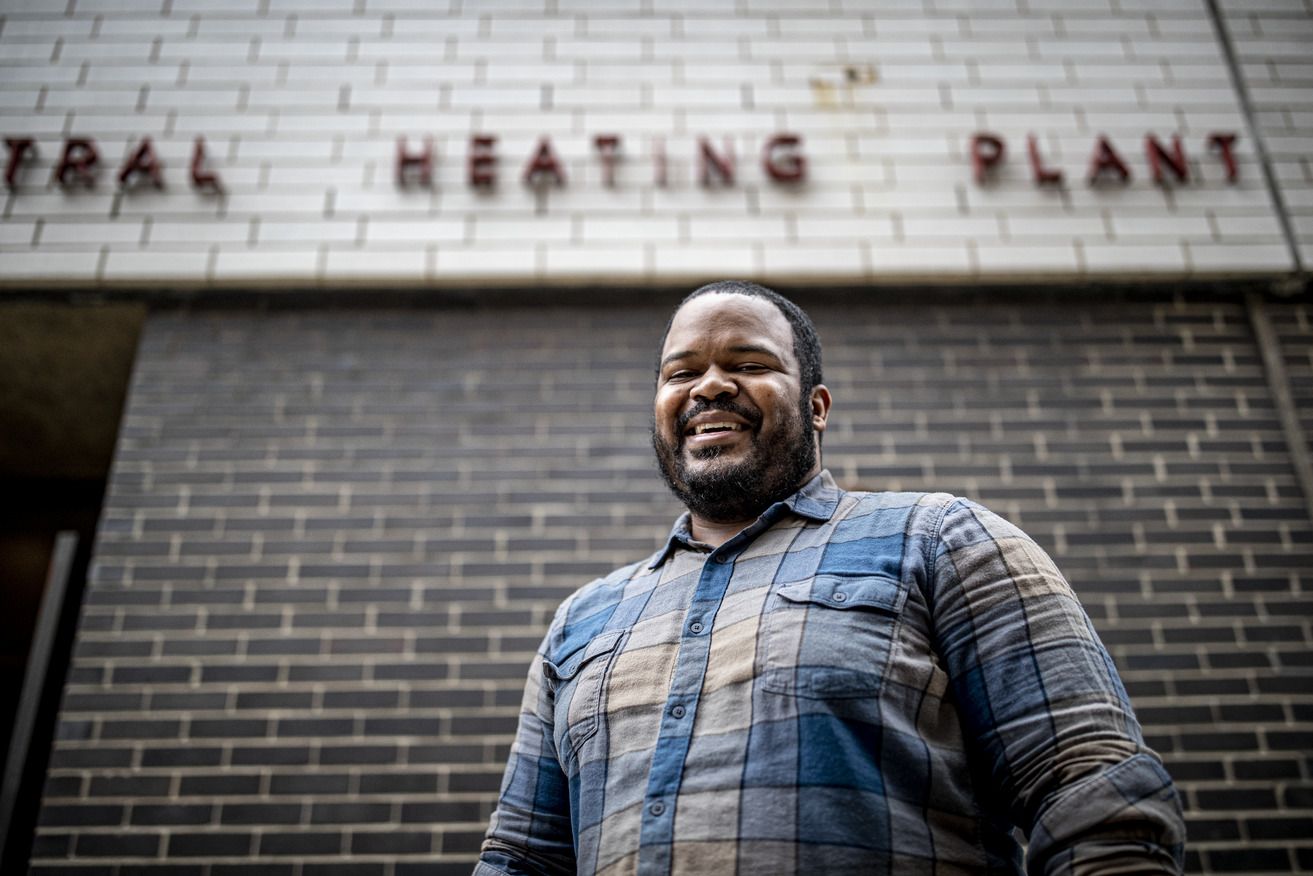 Nate Pettus 
Job title: Power Plant Engineer
Years at Temple: 17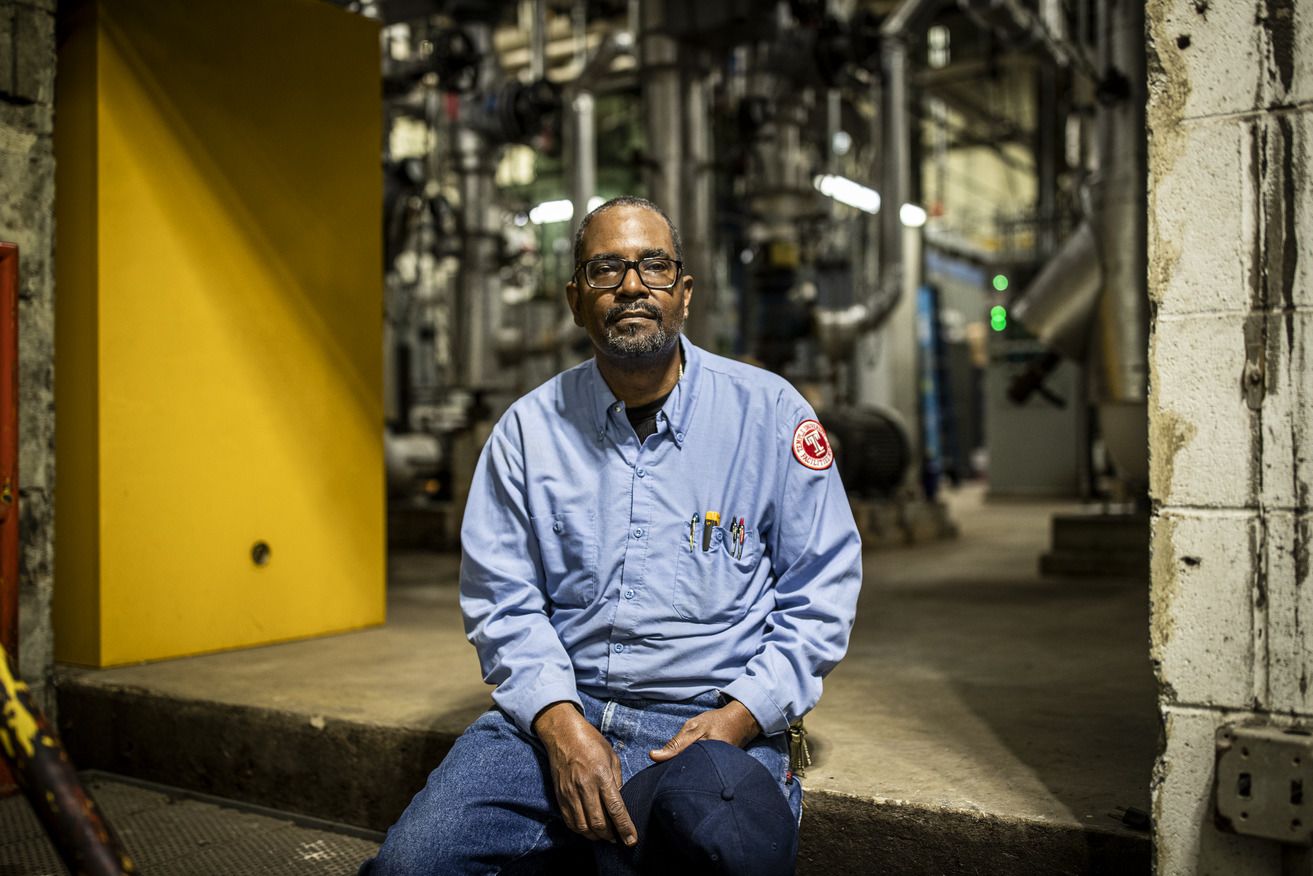 "Our work in the steam plant is 24 hours a day, 365 days a year. Two people have to be here at all times around the clock. There is just no stopping. 
"With COVID spreading around us, everybody was scared for themselves and for their families. I encouraged the younger guys to stay calm and take precautions when they were at home, too.
"We went through it together and it brought us closer."
Harold Burnett 
Job title: Housekeeping Service Staff 
Years at Temple: 14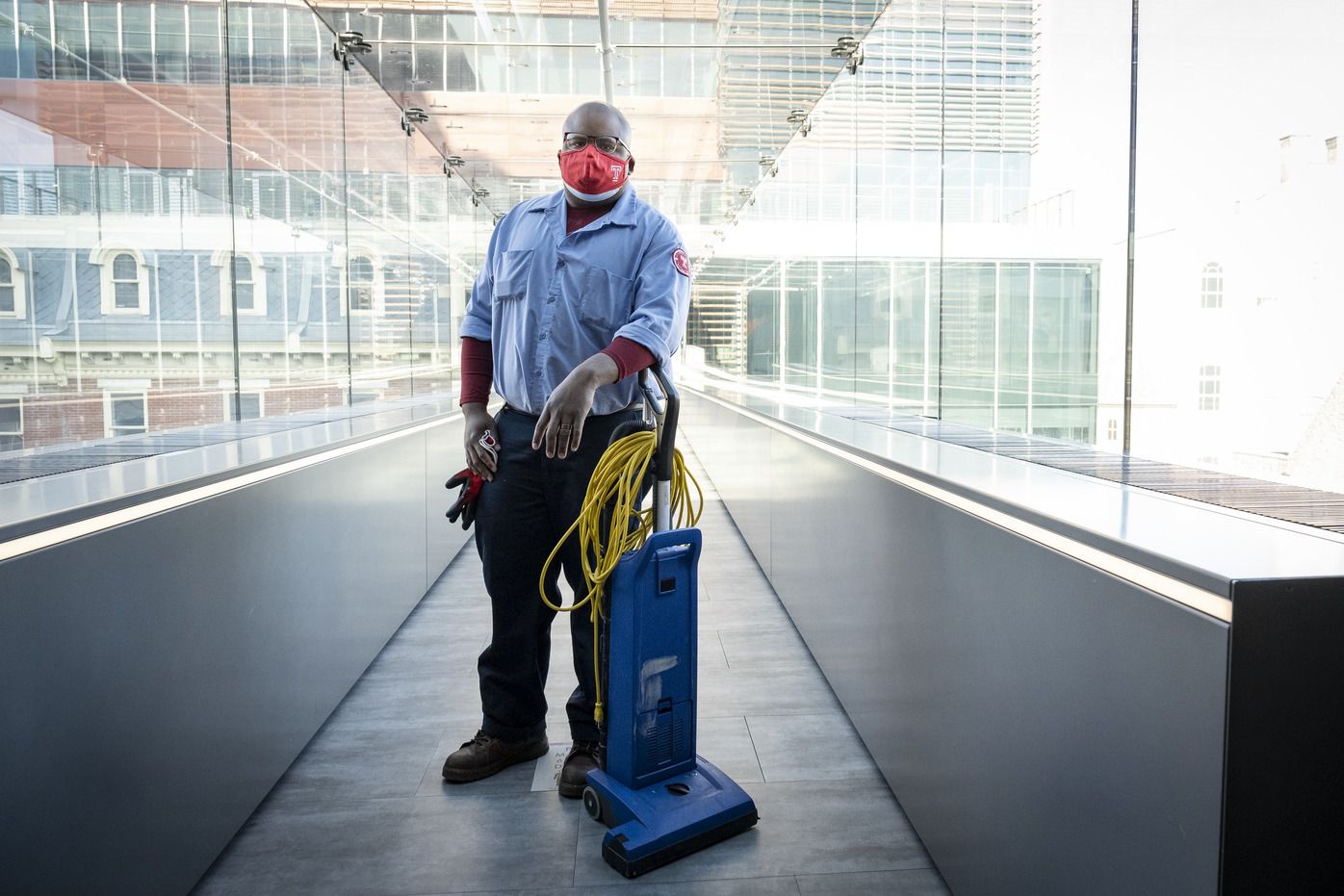 "When the pandemic struck, we had to thoroughly and frequently sanitize all surfaces and disinfect high-touch areas, such as door knobs. And we wore two masks, gloves and face shields while doing it all. 
"There was a mental hurdle of being around co-workers that we had to overcome.
"But I stayed motivated because I take my responsibilities seriously and want to make sure the campus is safe for other members of the Temple family."