Temple Theaters'
Spring Awakening
in pictures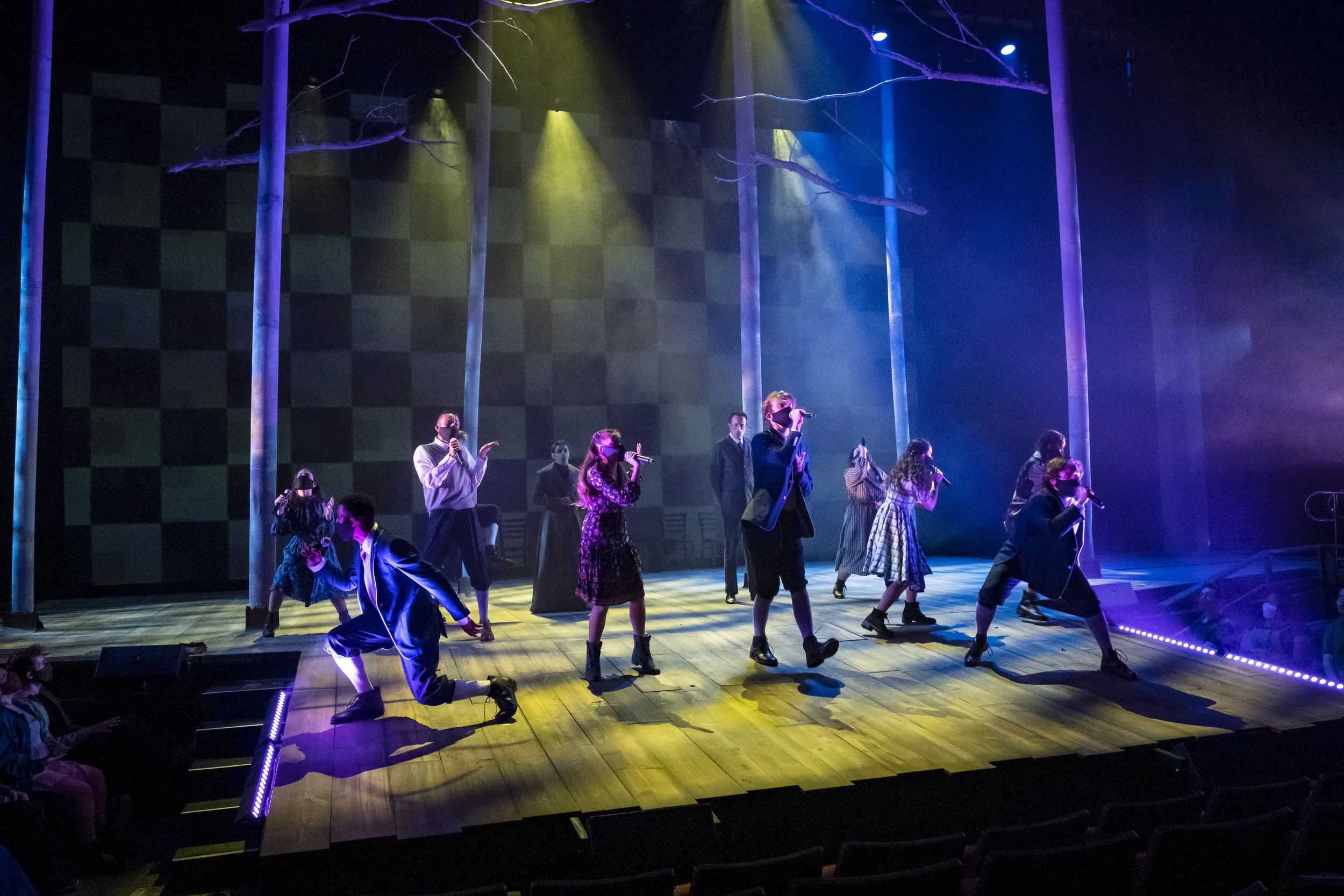 This semester, Temple Theaters is presenting its first live production since the COVID-19 pandemic began, a staging of the hit coming-of-age musical Spring Awakening.
Based on a play by German playwright Frank Wedekind and set in the late 19th century, the rock musical chronicles the experiences of a group of teenagers who feel stifled by a society that understands little about them and cares even less.  
Hear from Megan O'Brien Perri, director and adjunct assistant professor at the School of Theater, Film and Media Arts, about how the cast and crew brought the musical to life and follow the production from when the sets were built to opening night.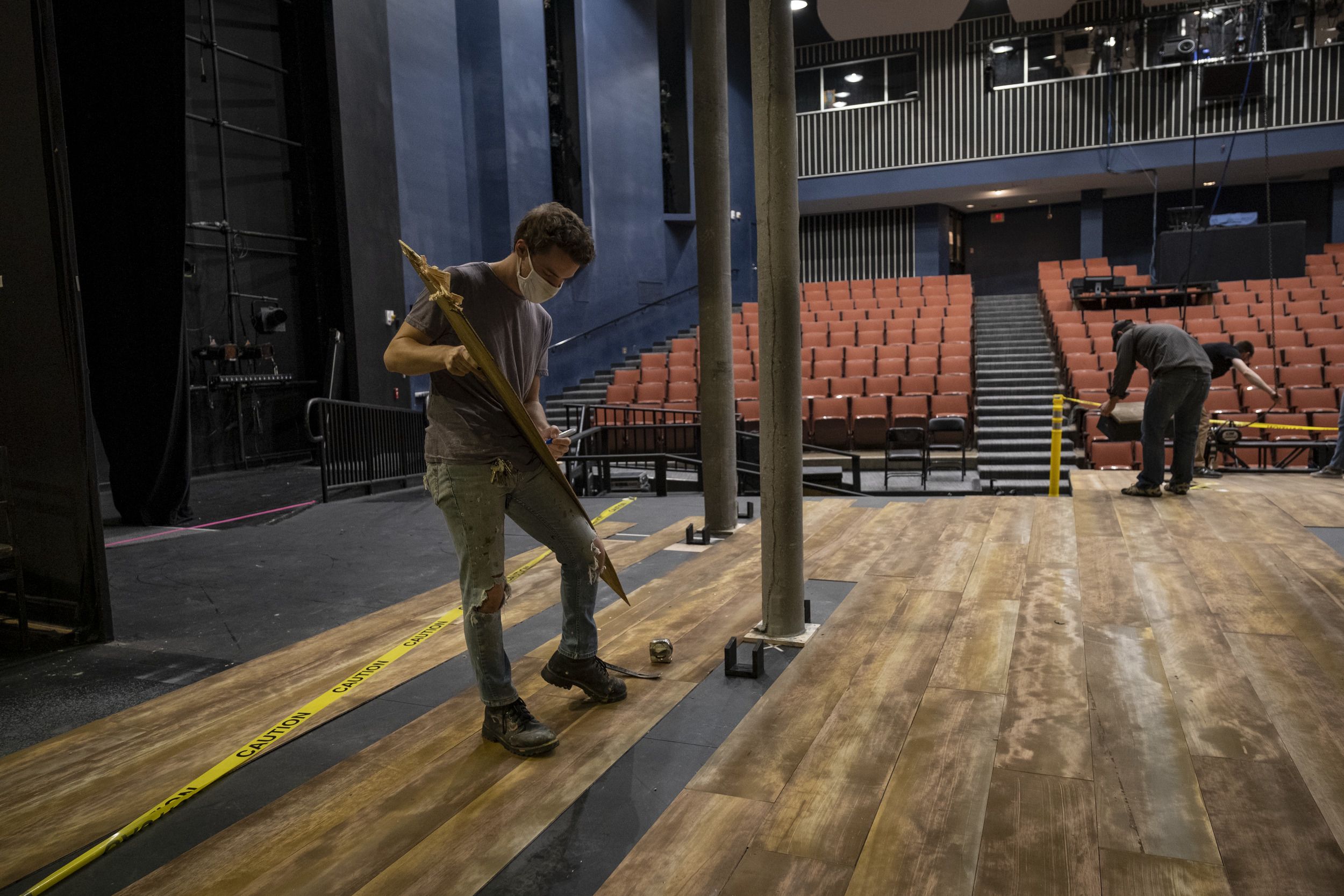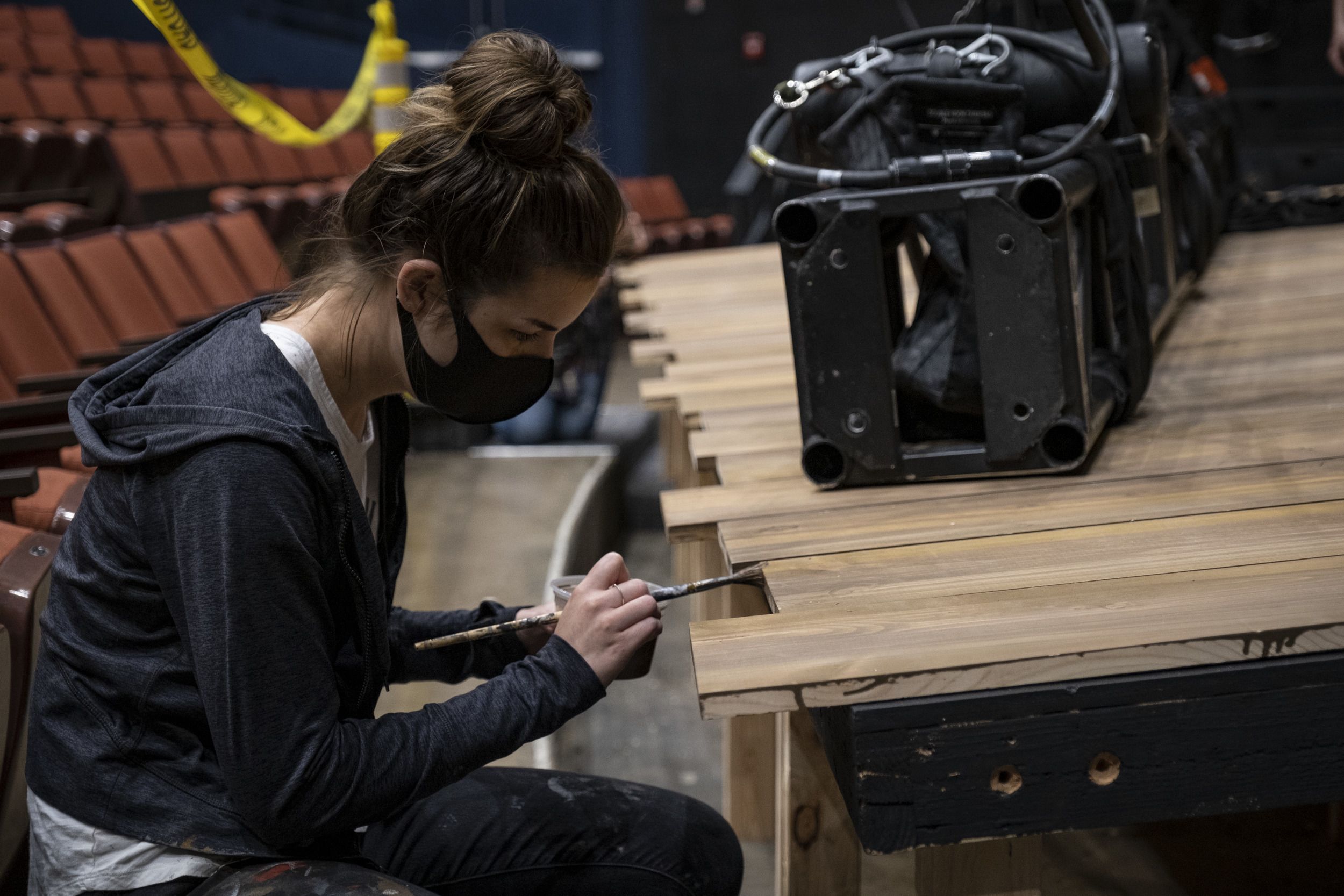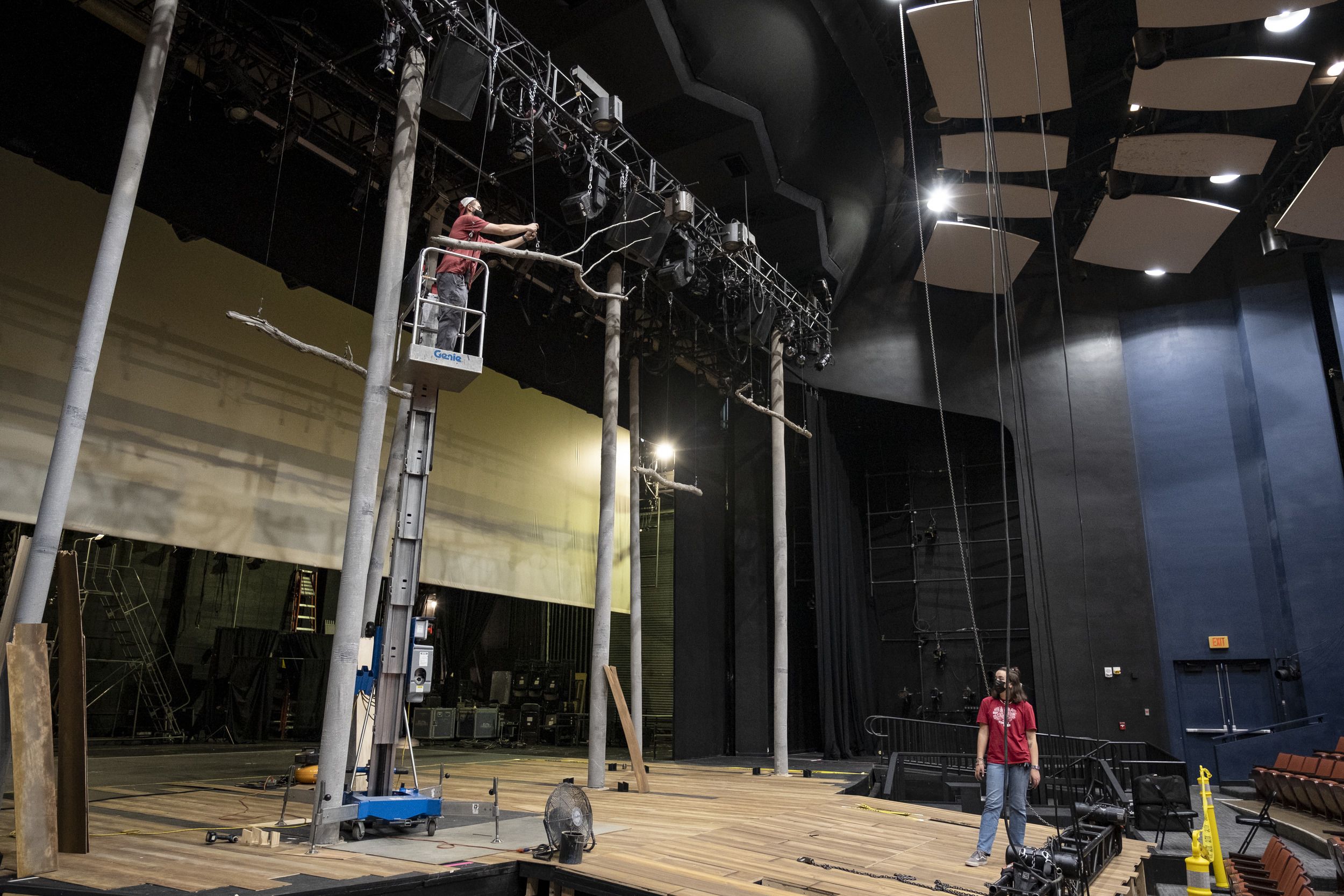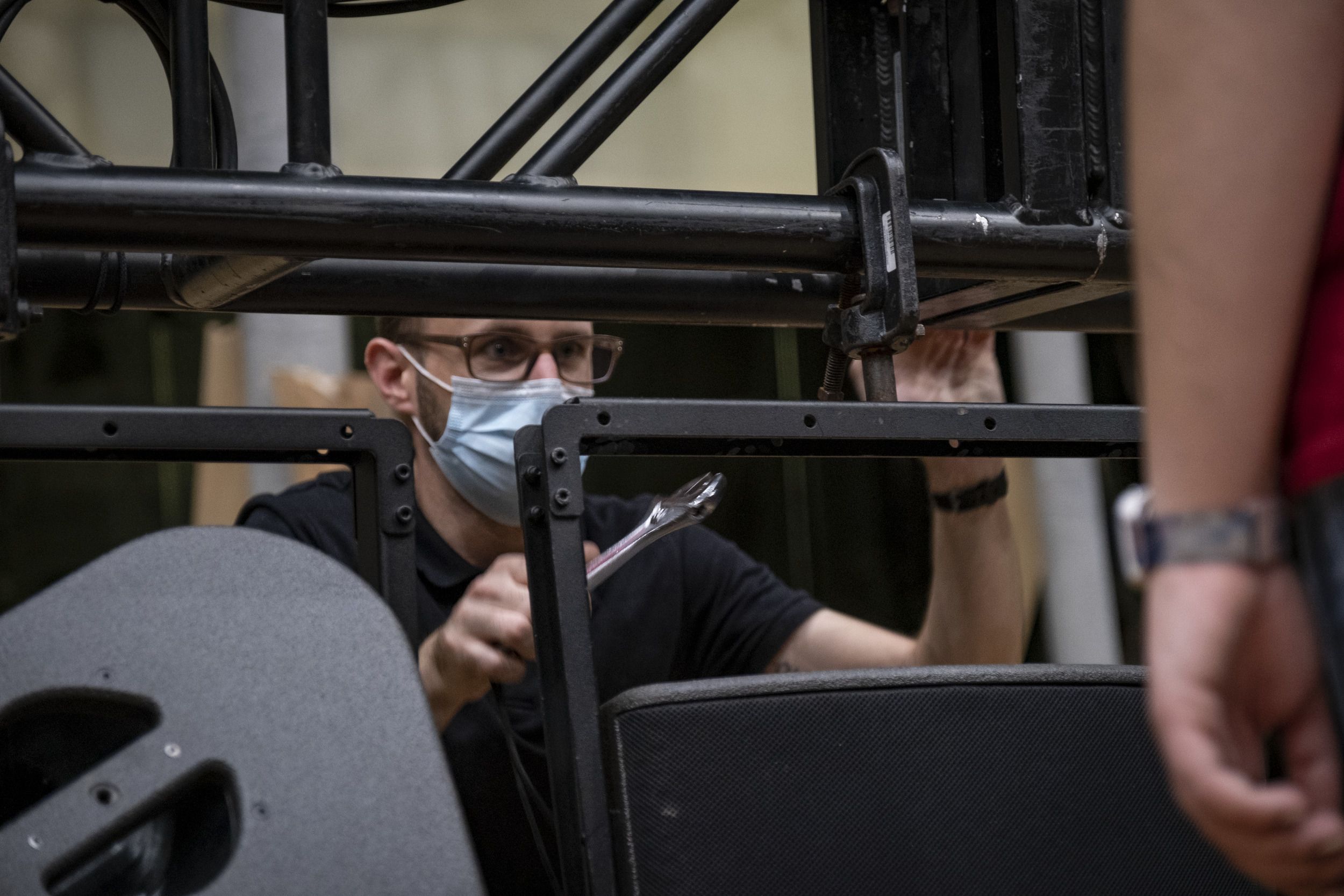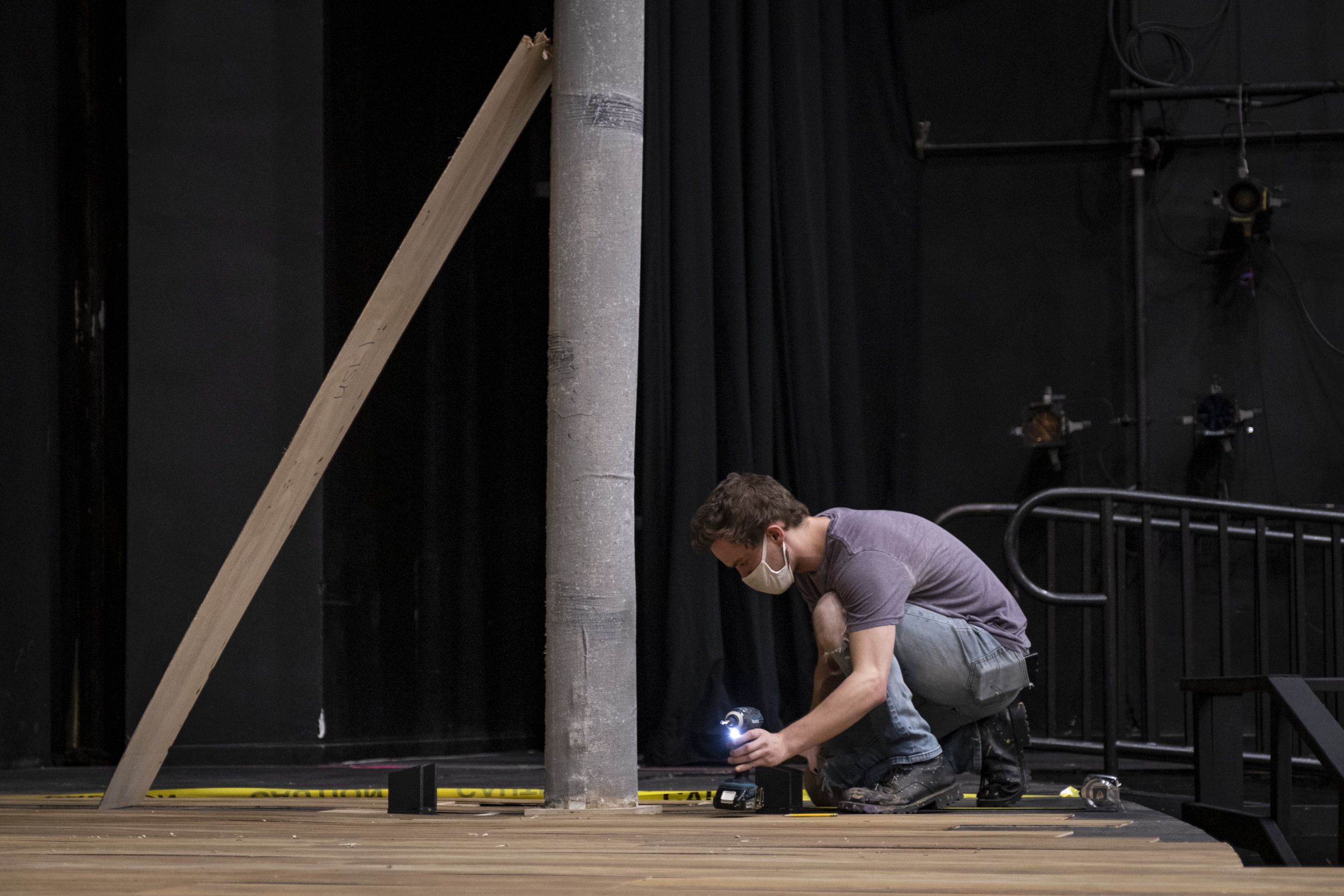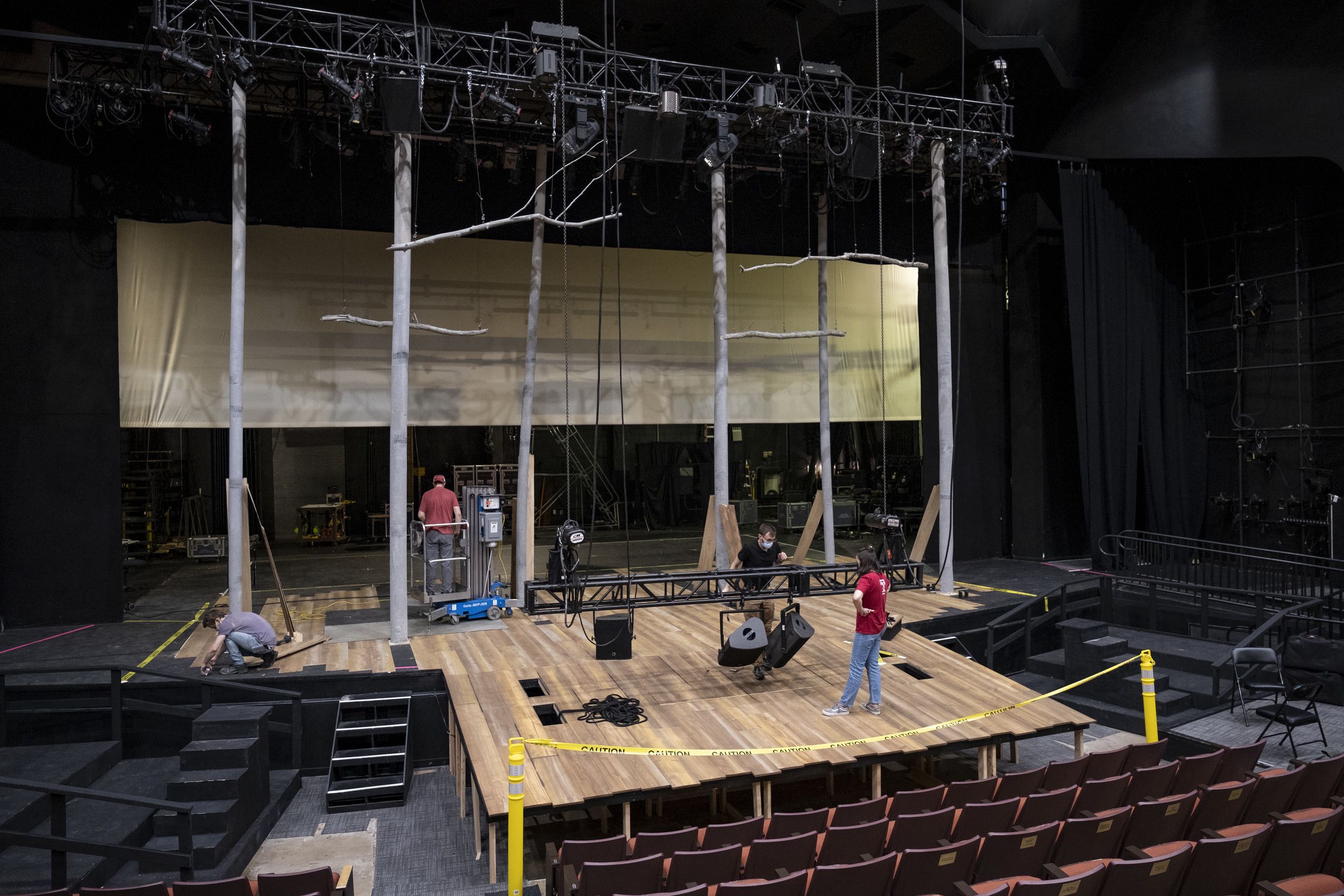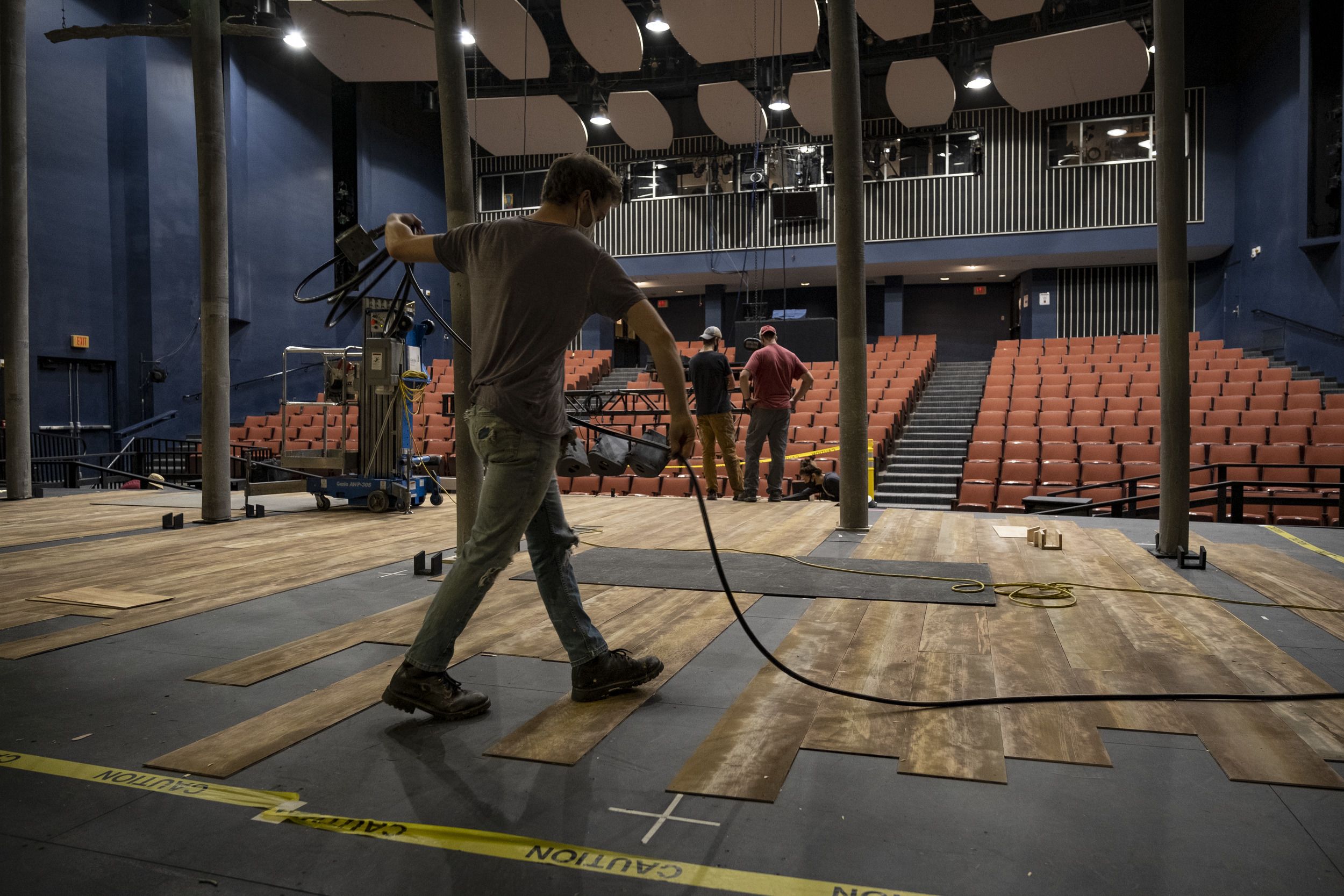 Item 1 of 7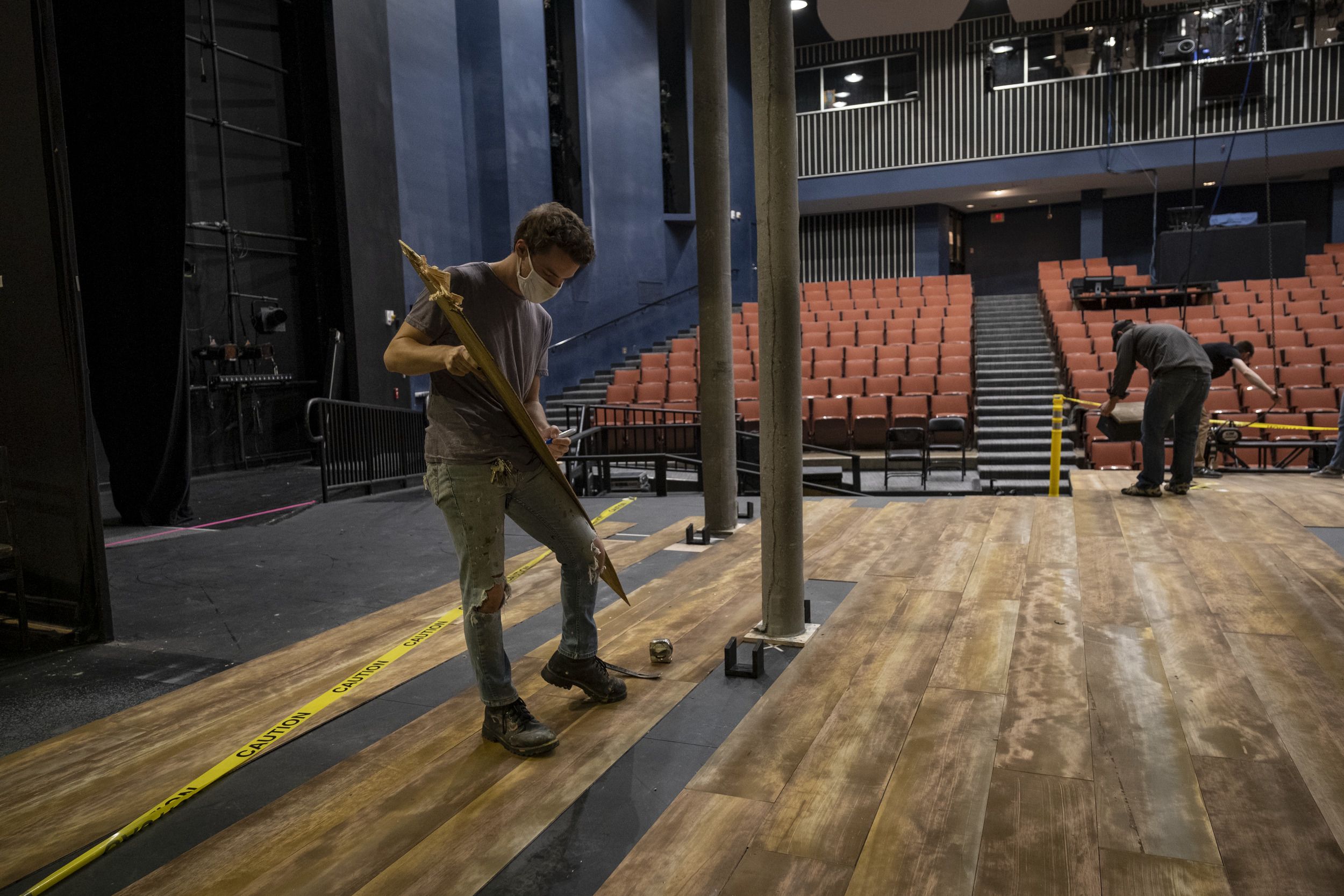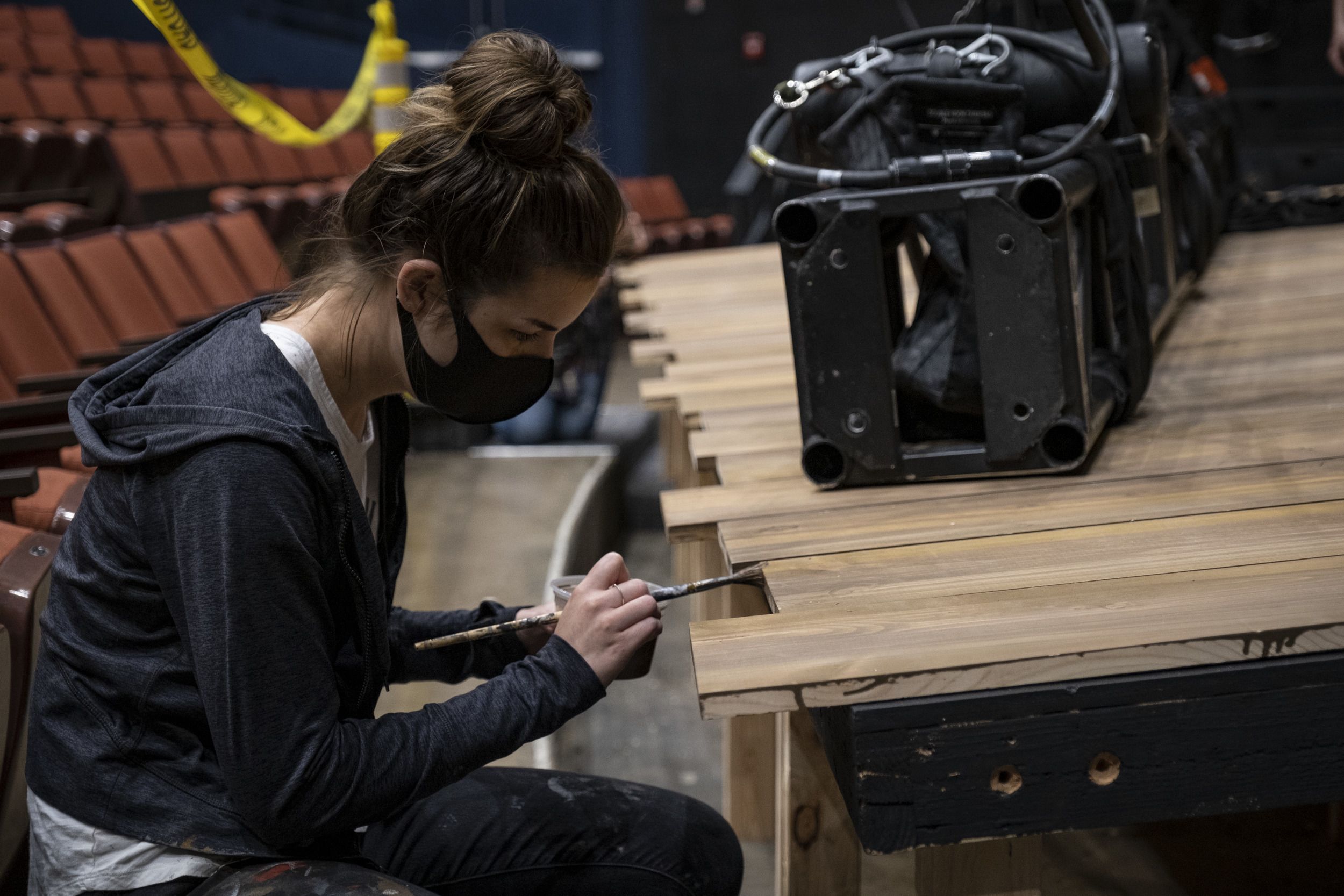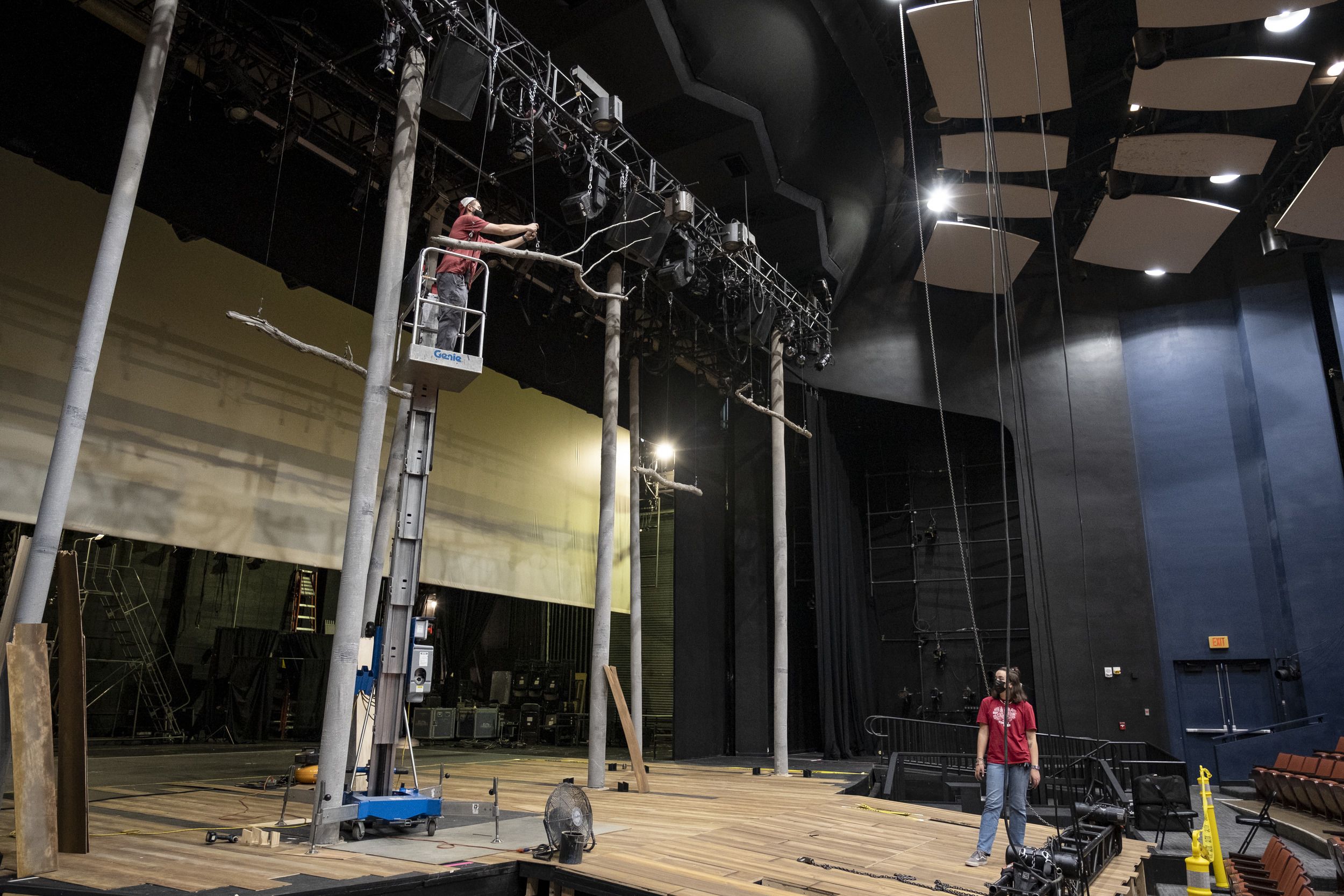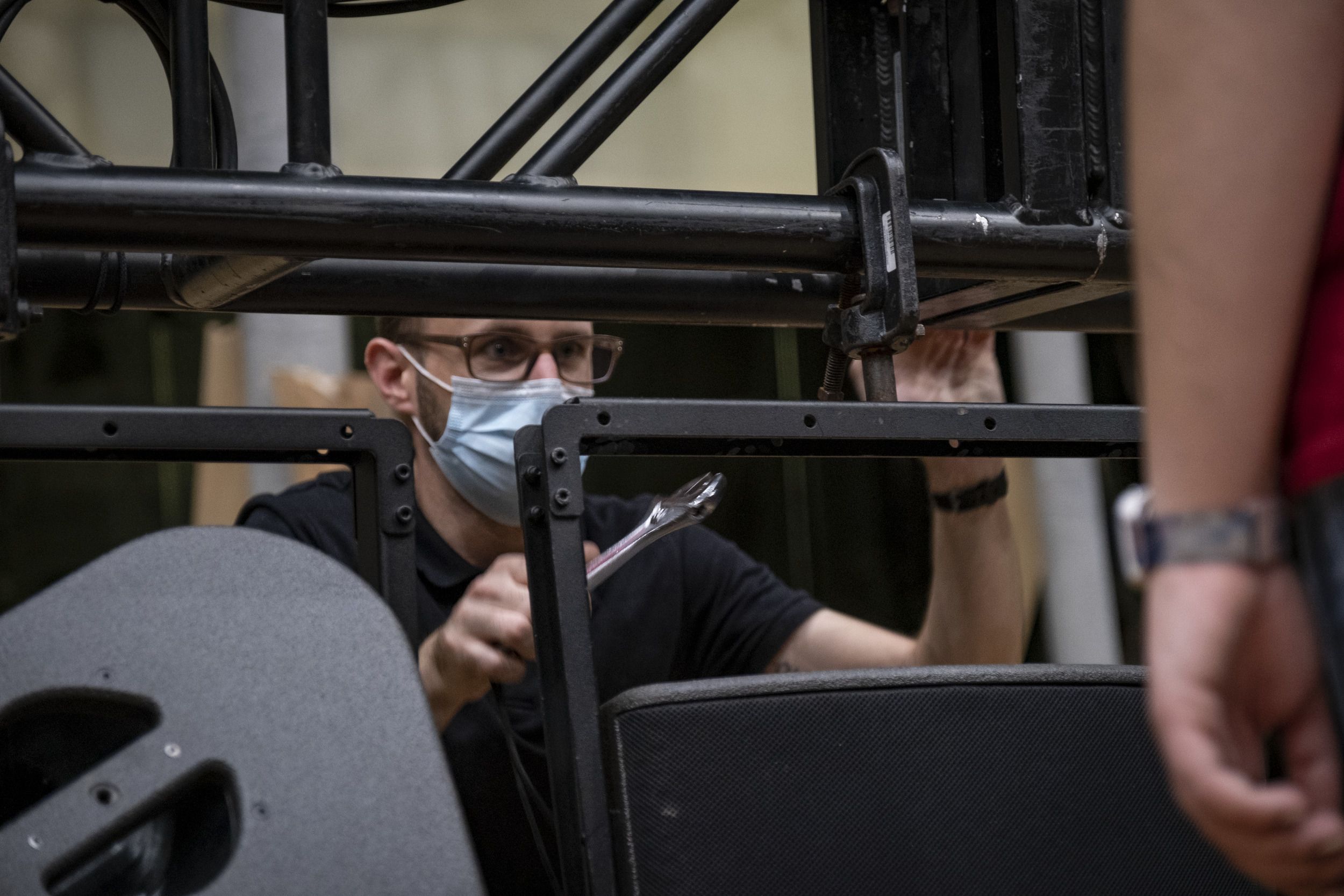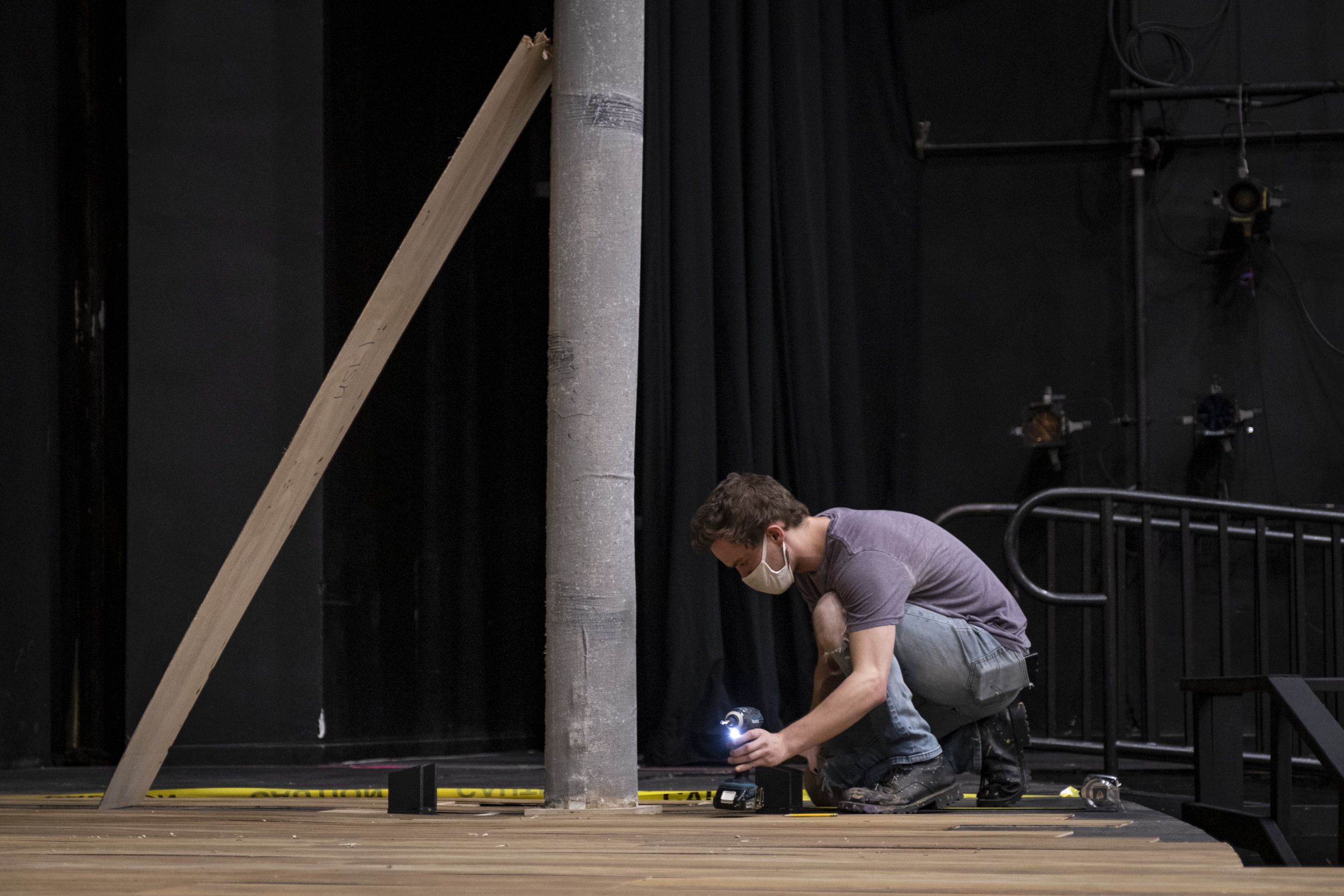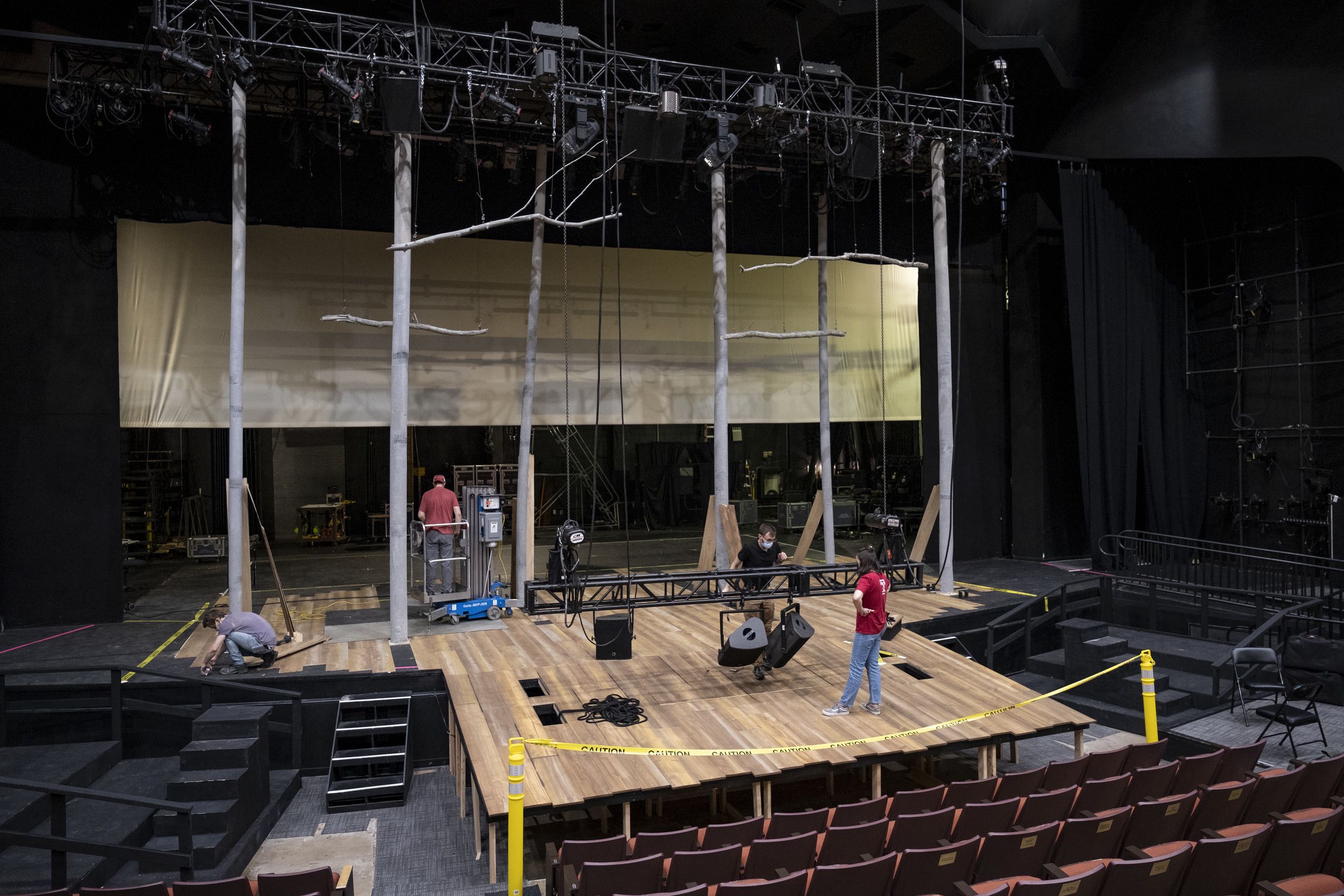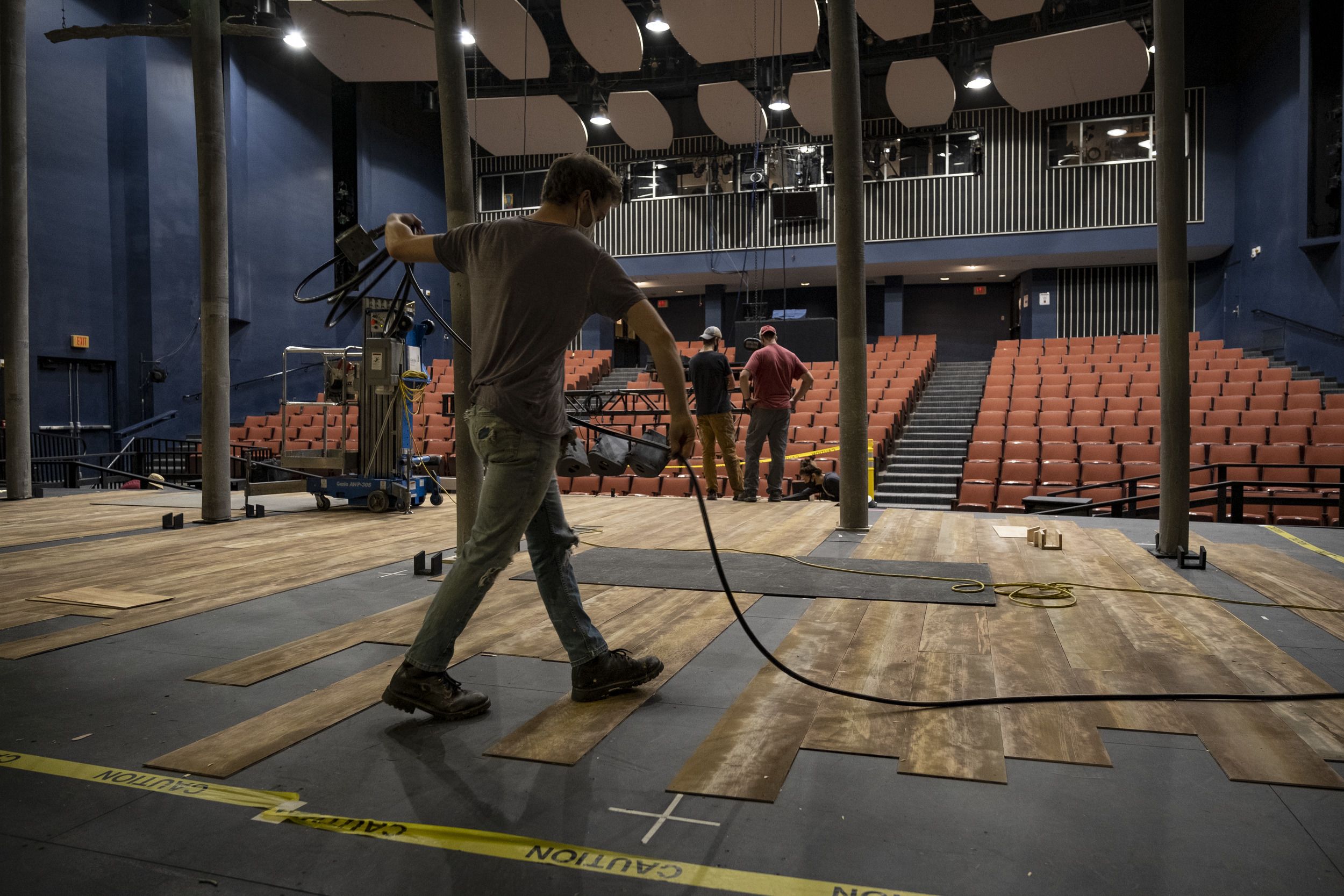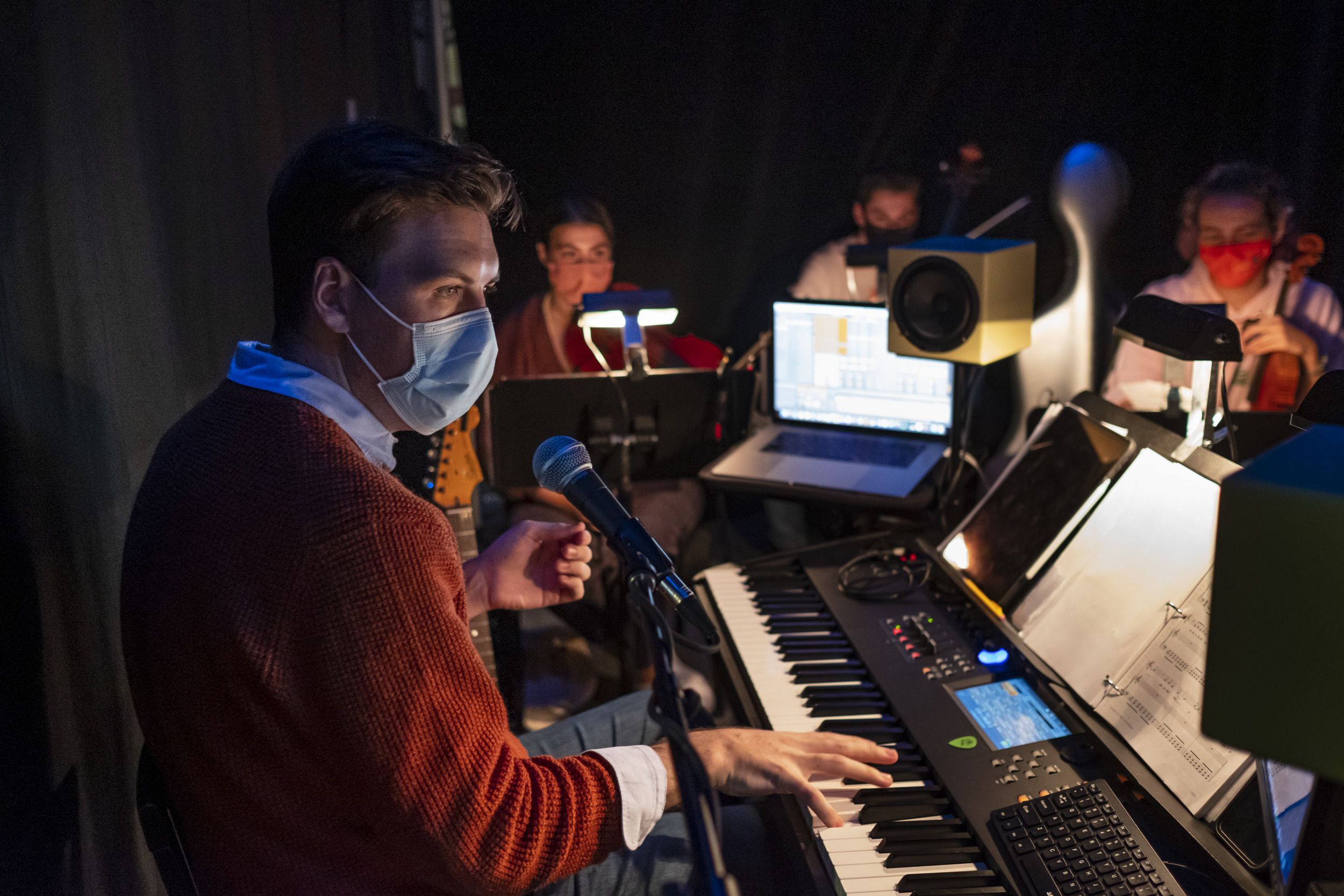 The orchestra in rehearsal.
The orchestra in rehearsal.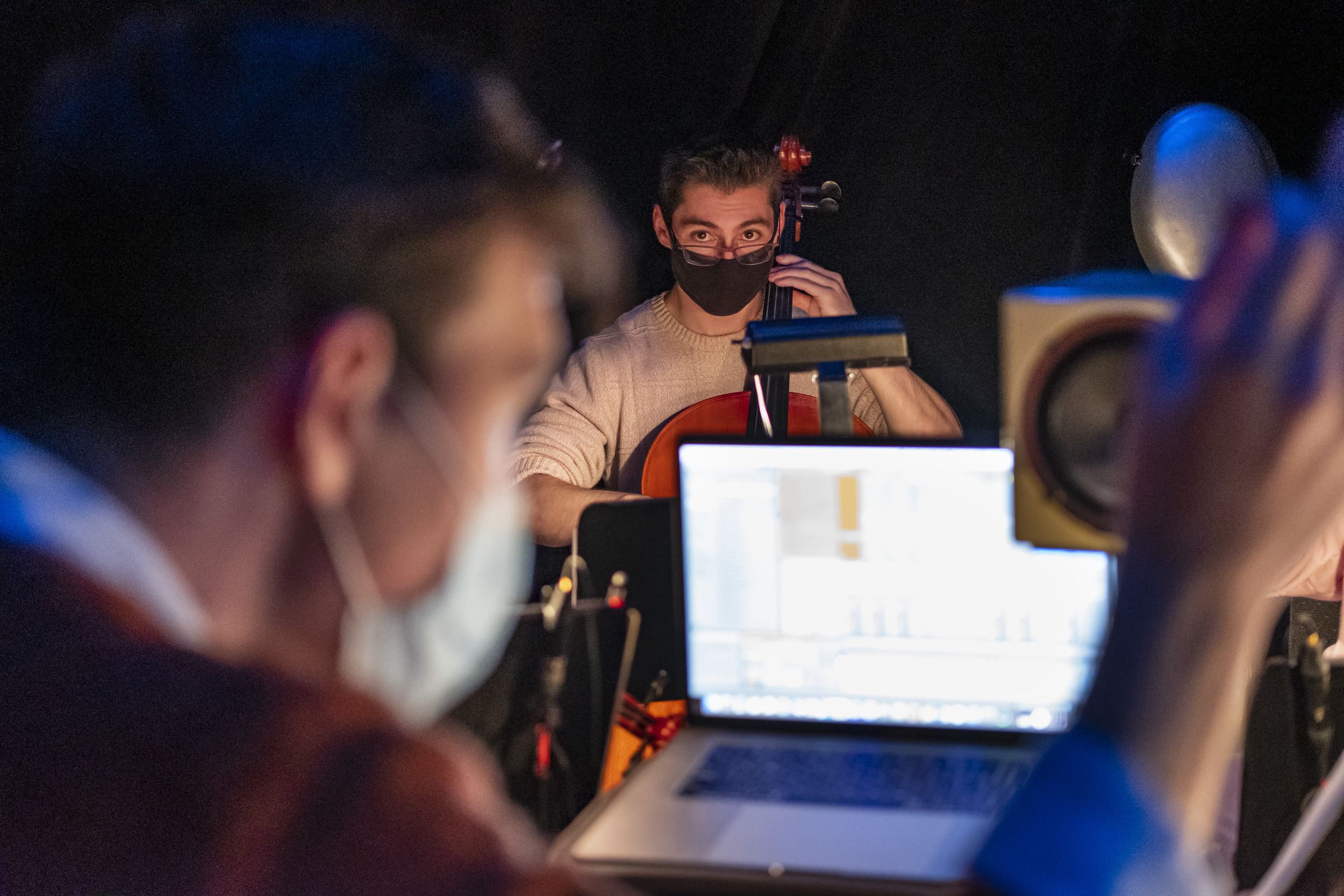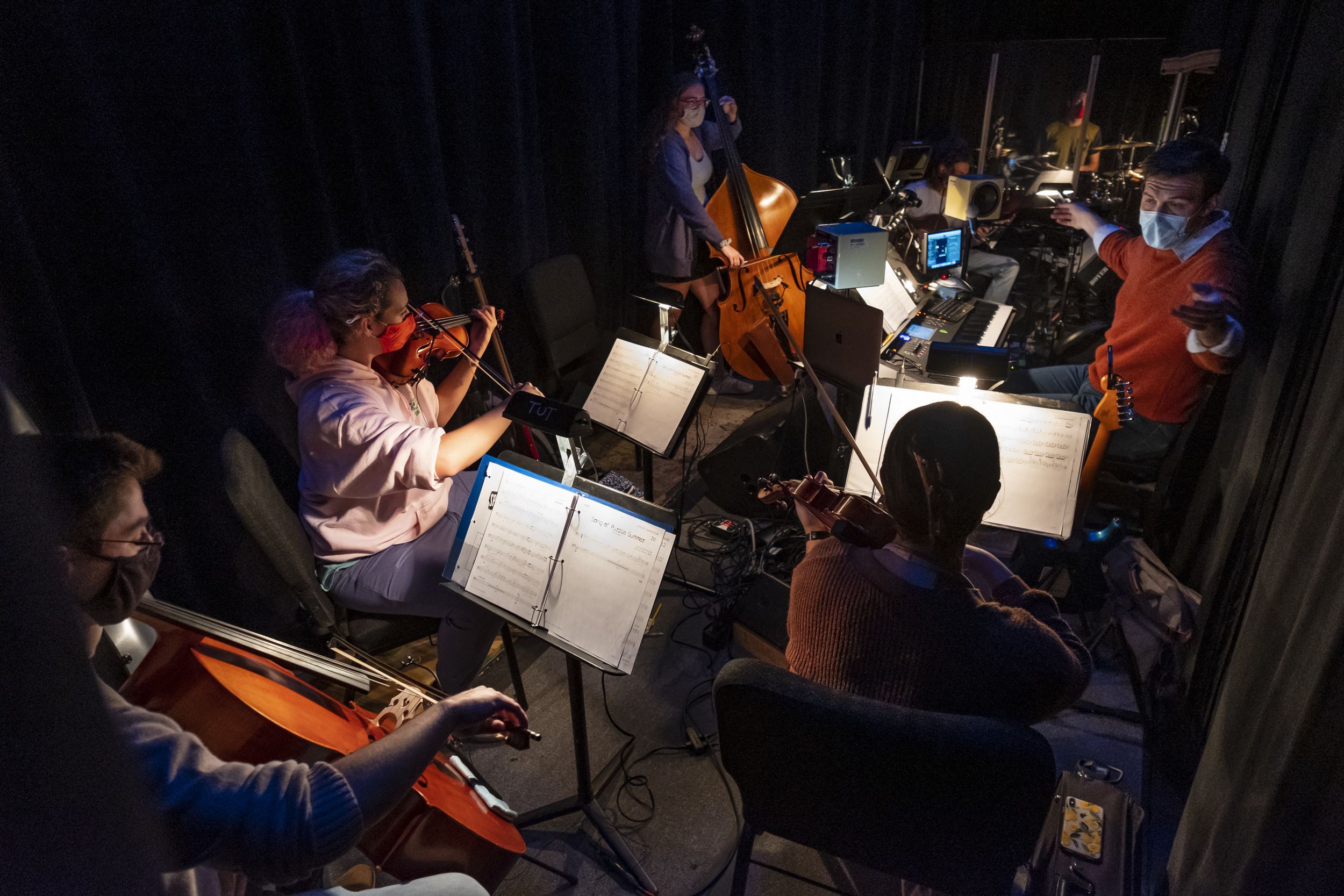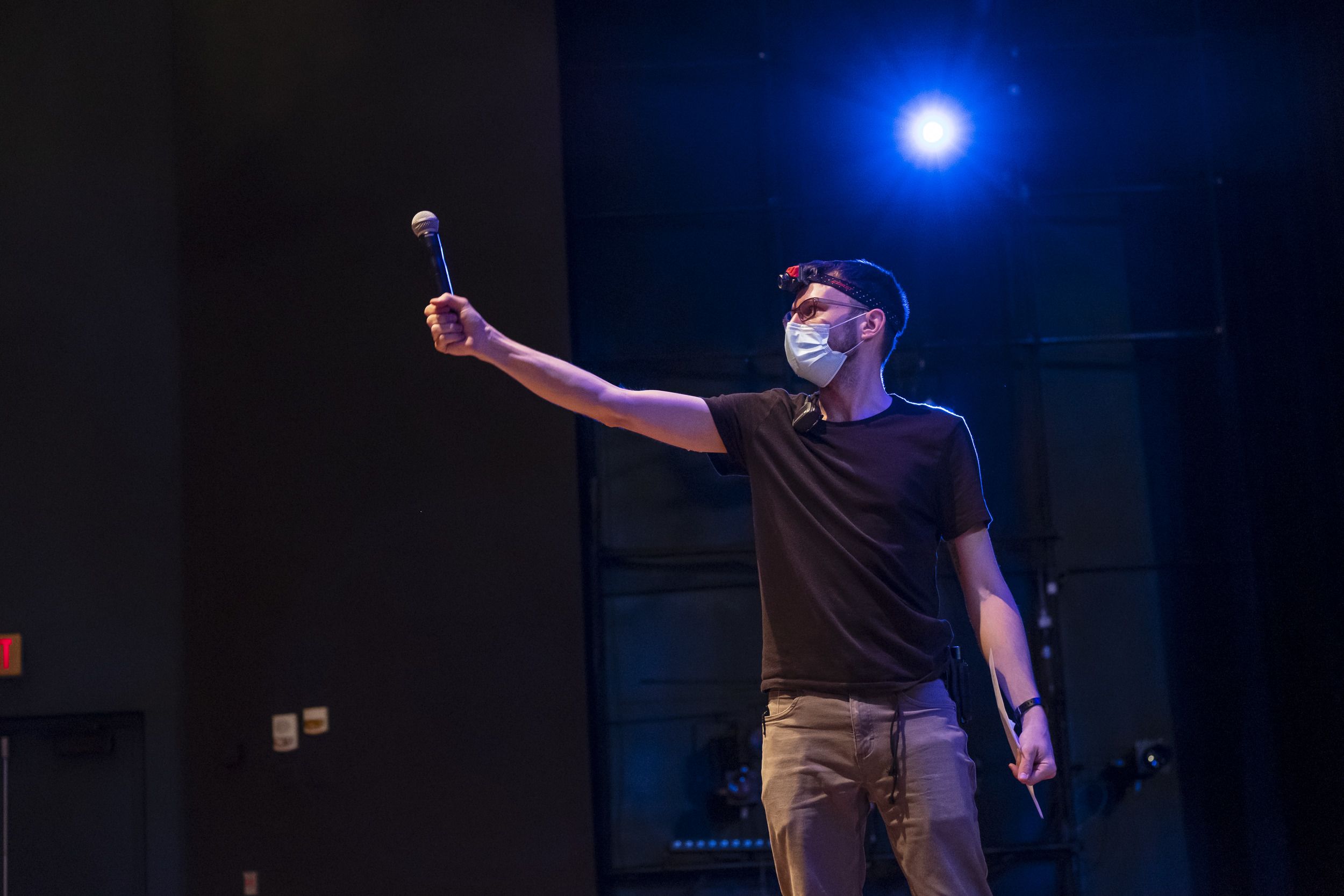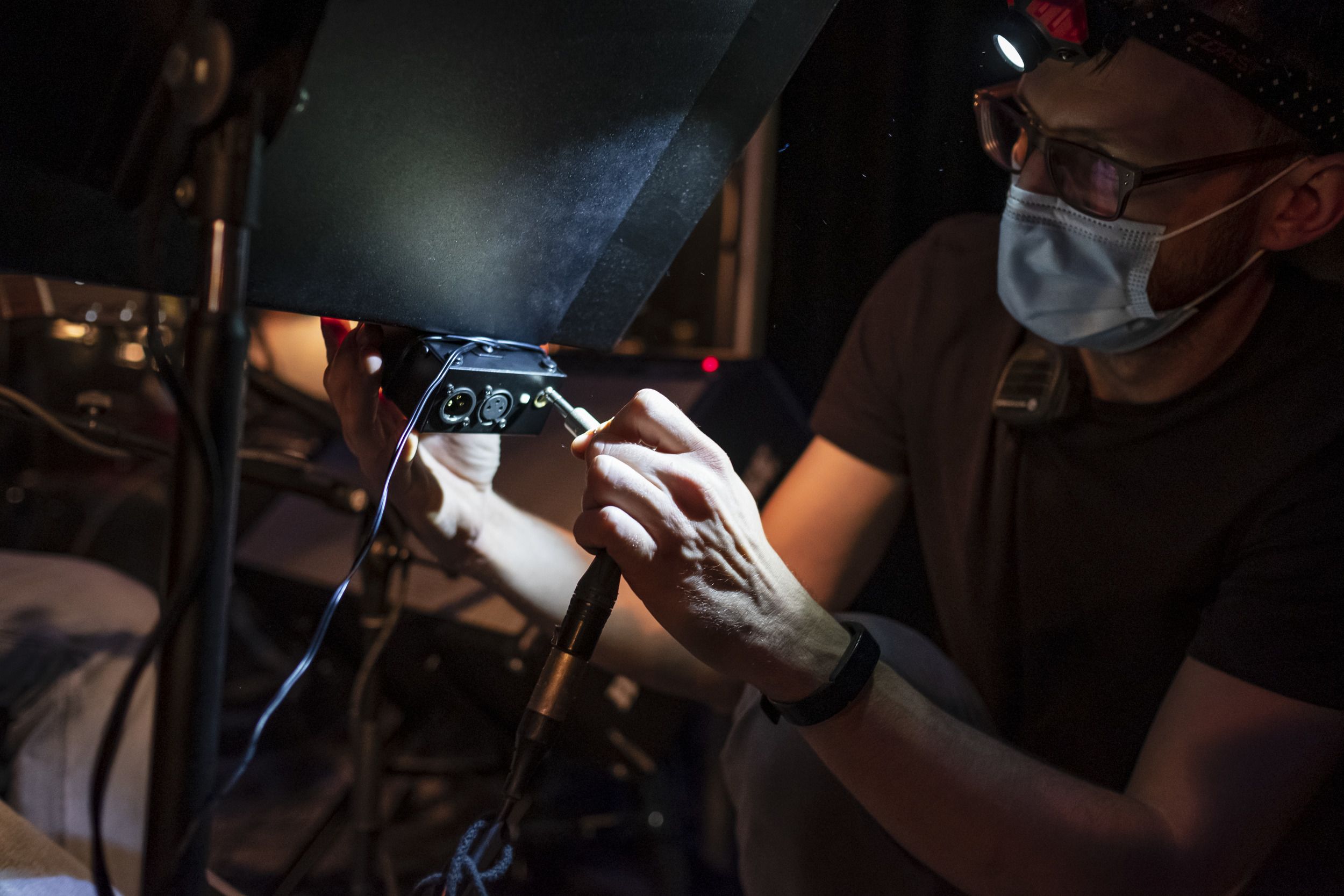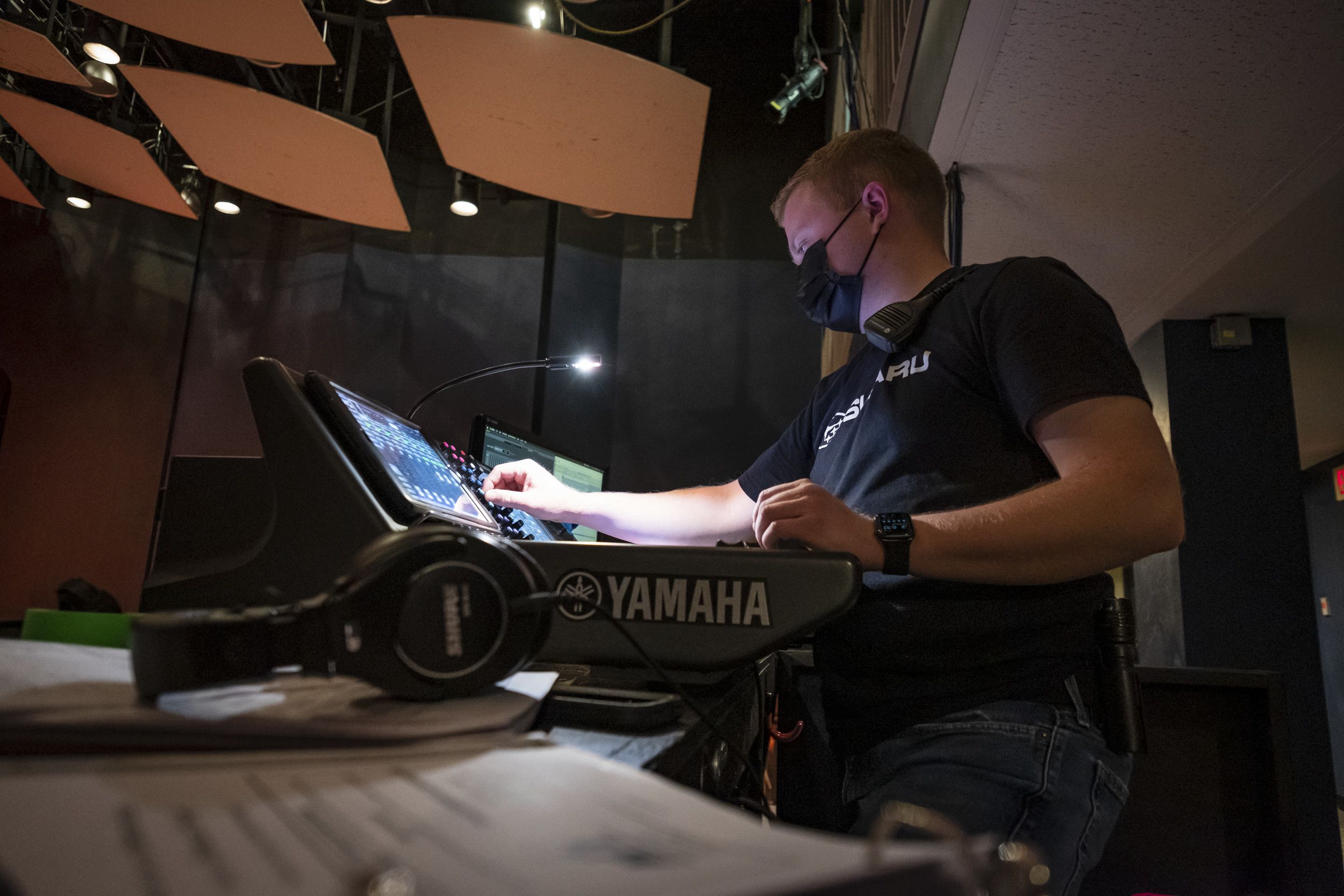 Item 1 of 5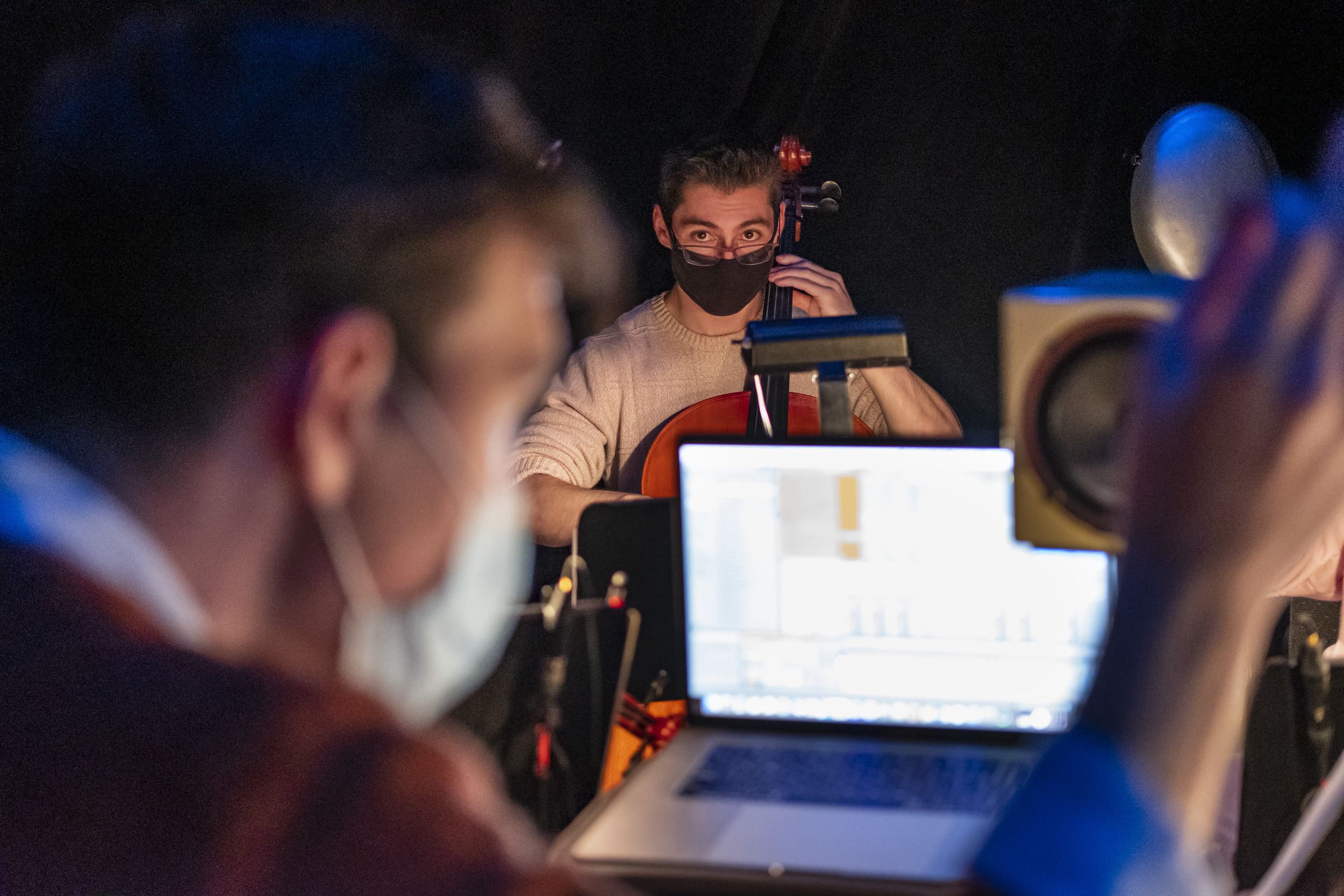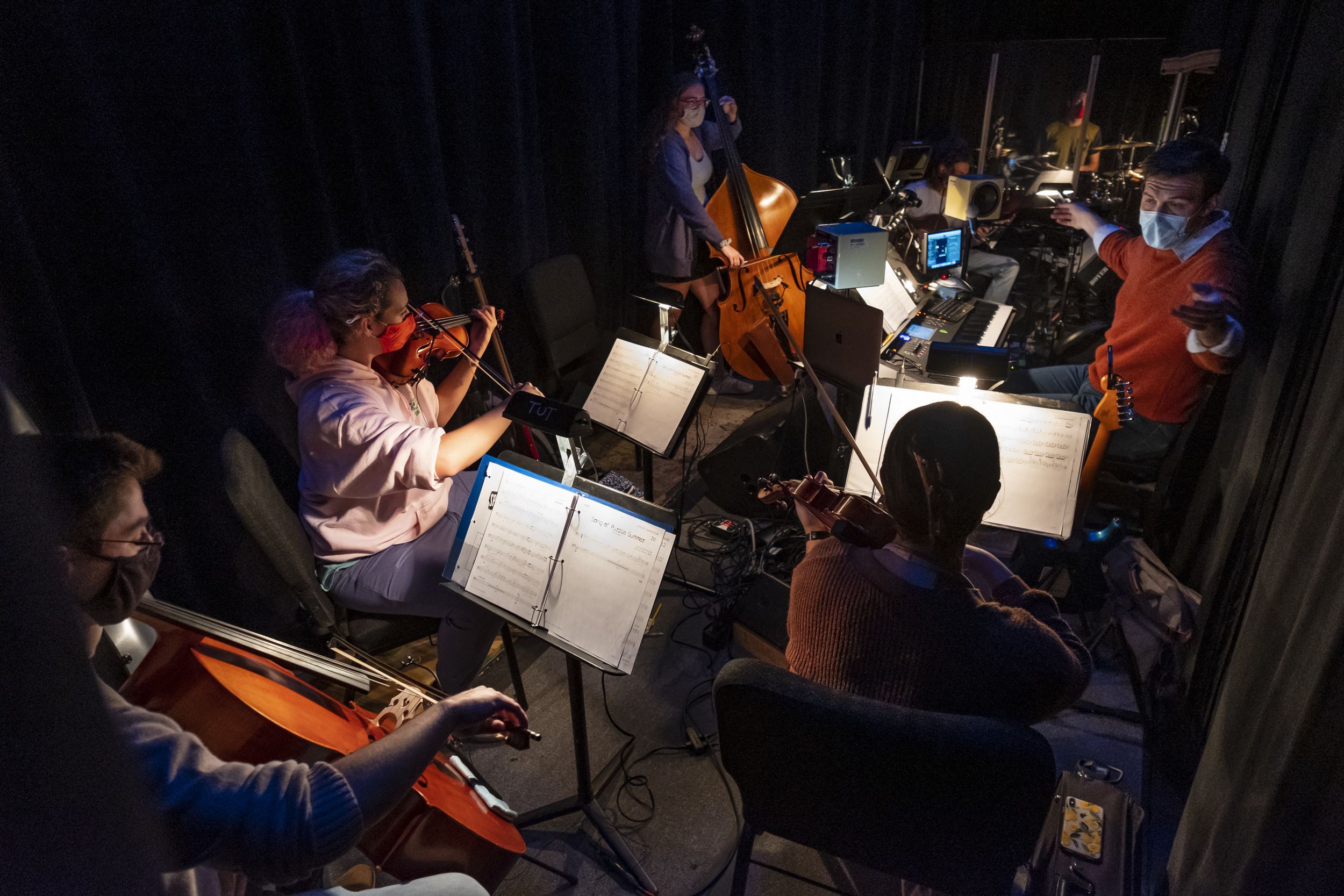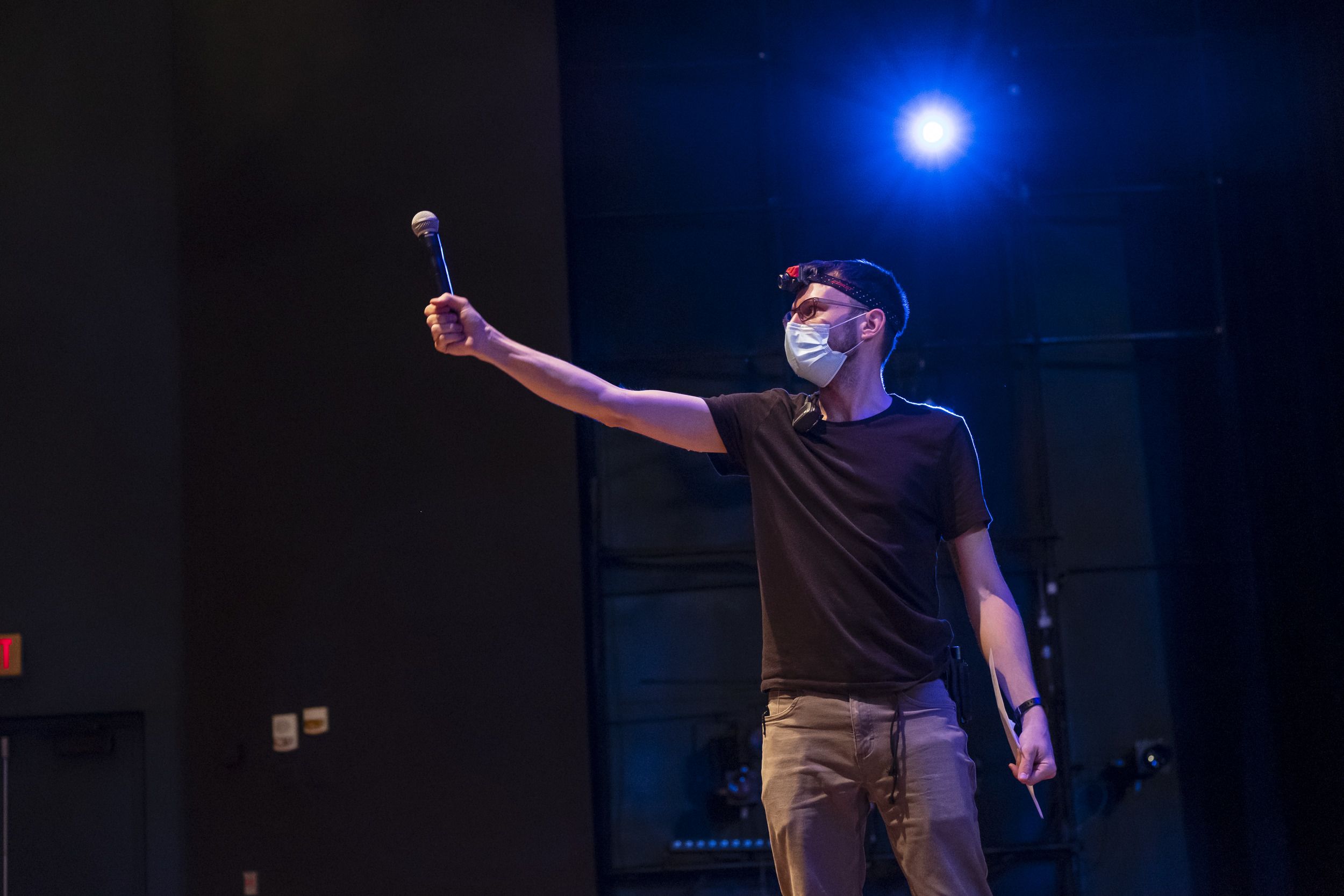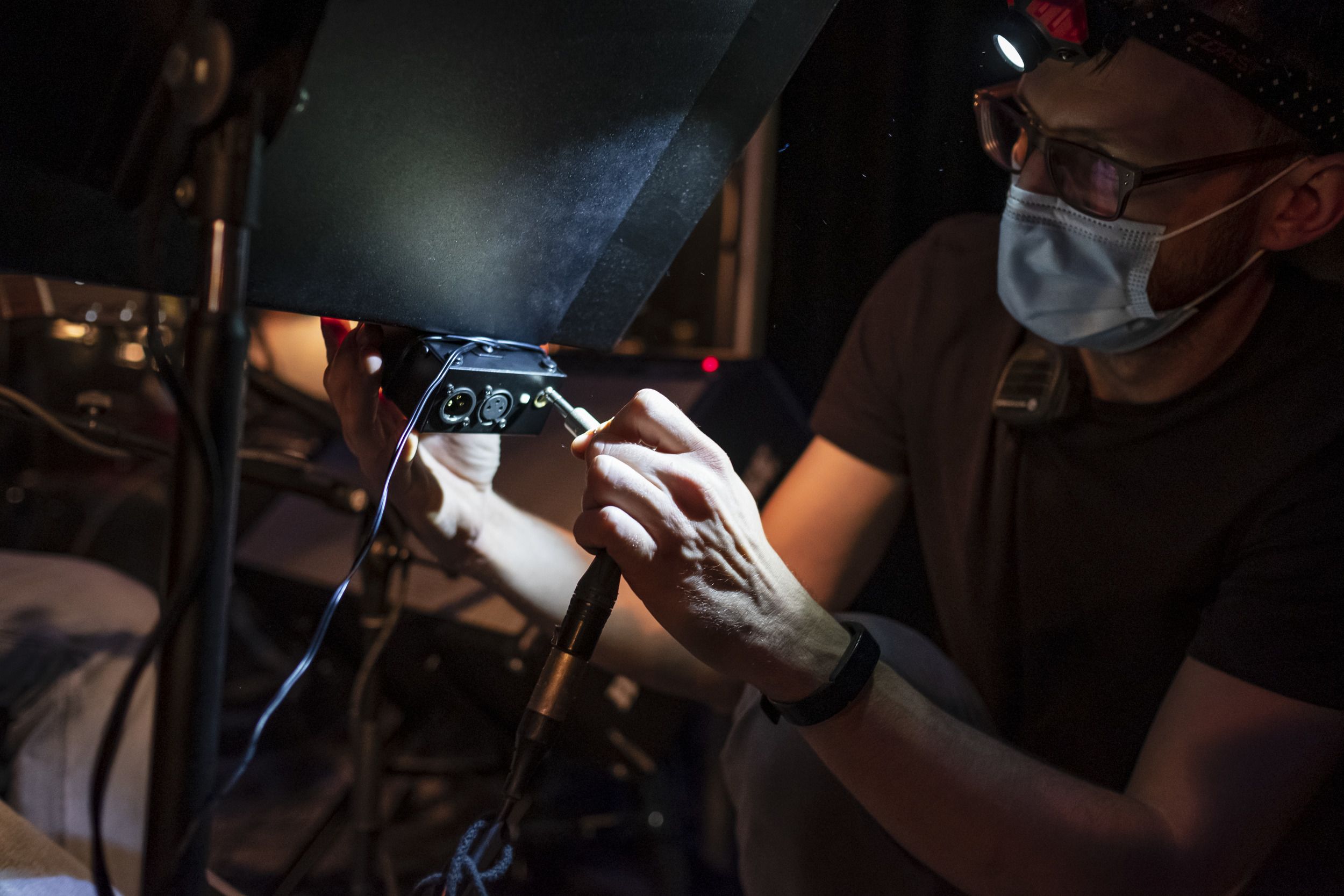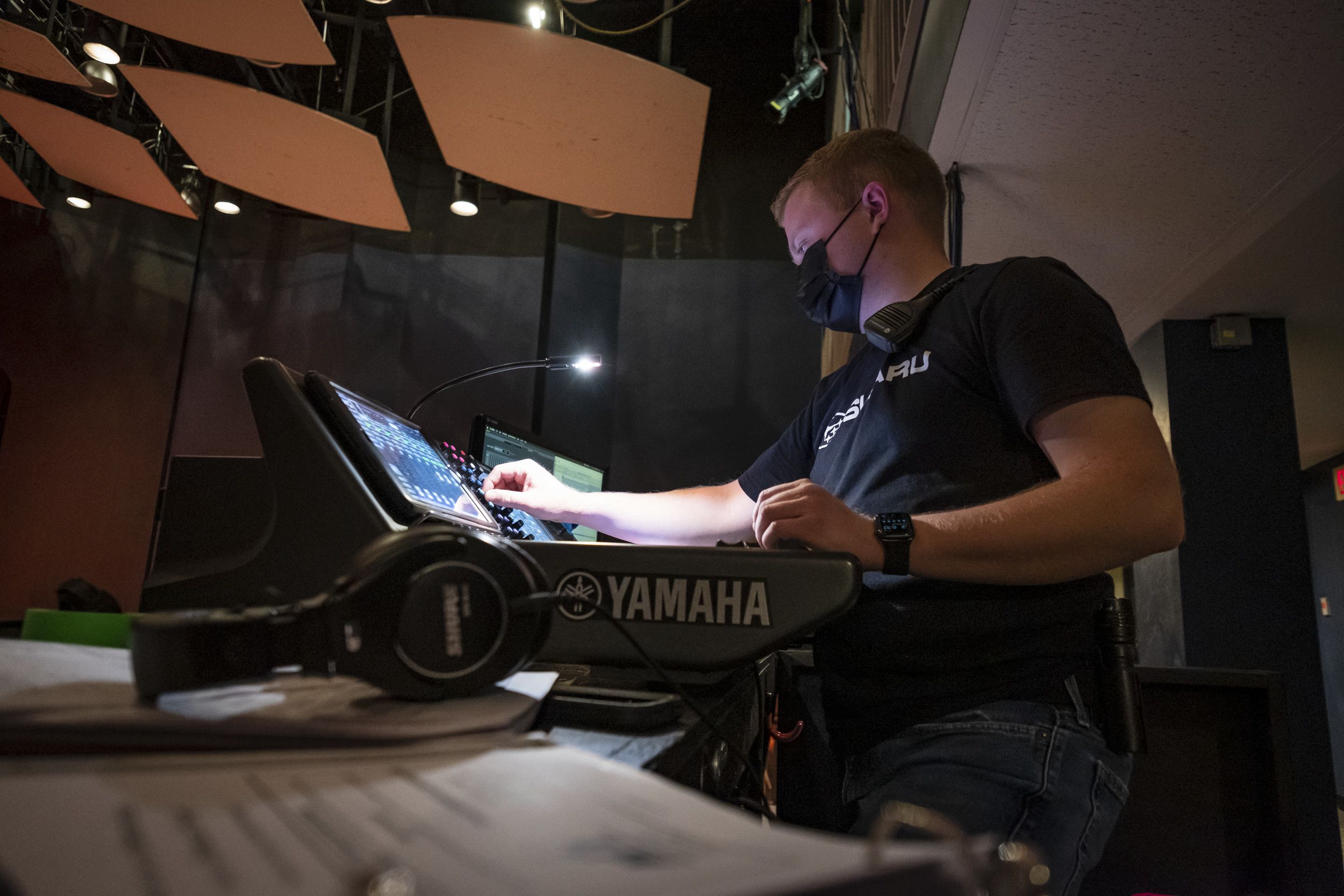 "One of the things that I'm always asking myself when I start a project is why should this story be told now? I feel so much of the show is about silencing people who need to be heard and that feels very appropriate for what is going on in our world right now."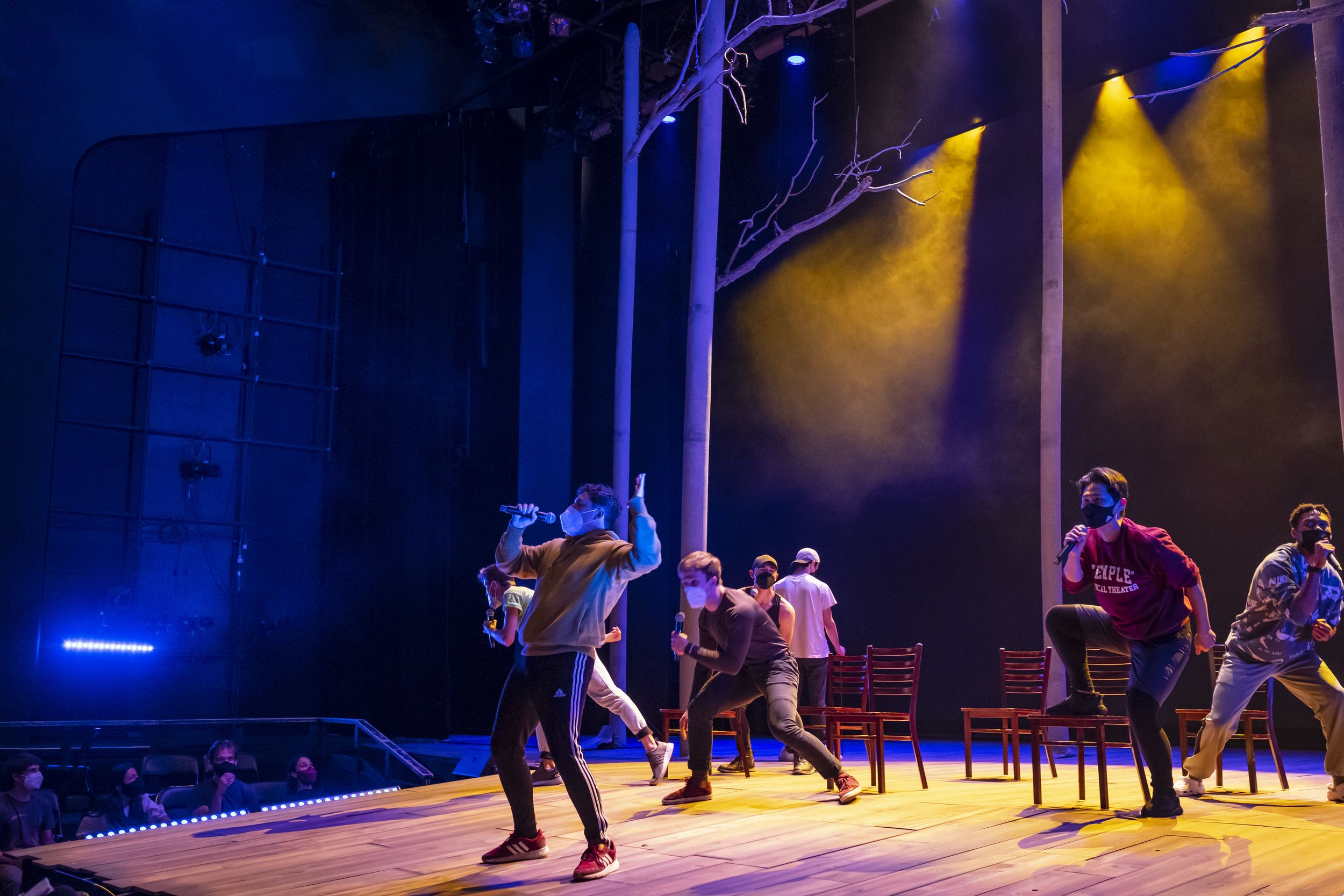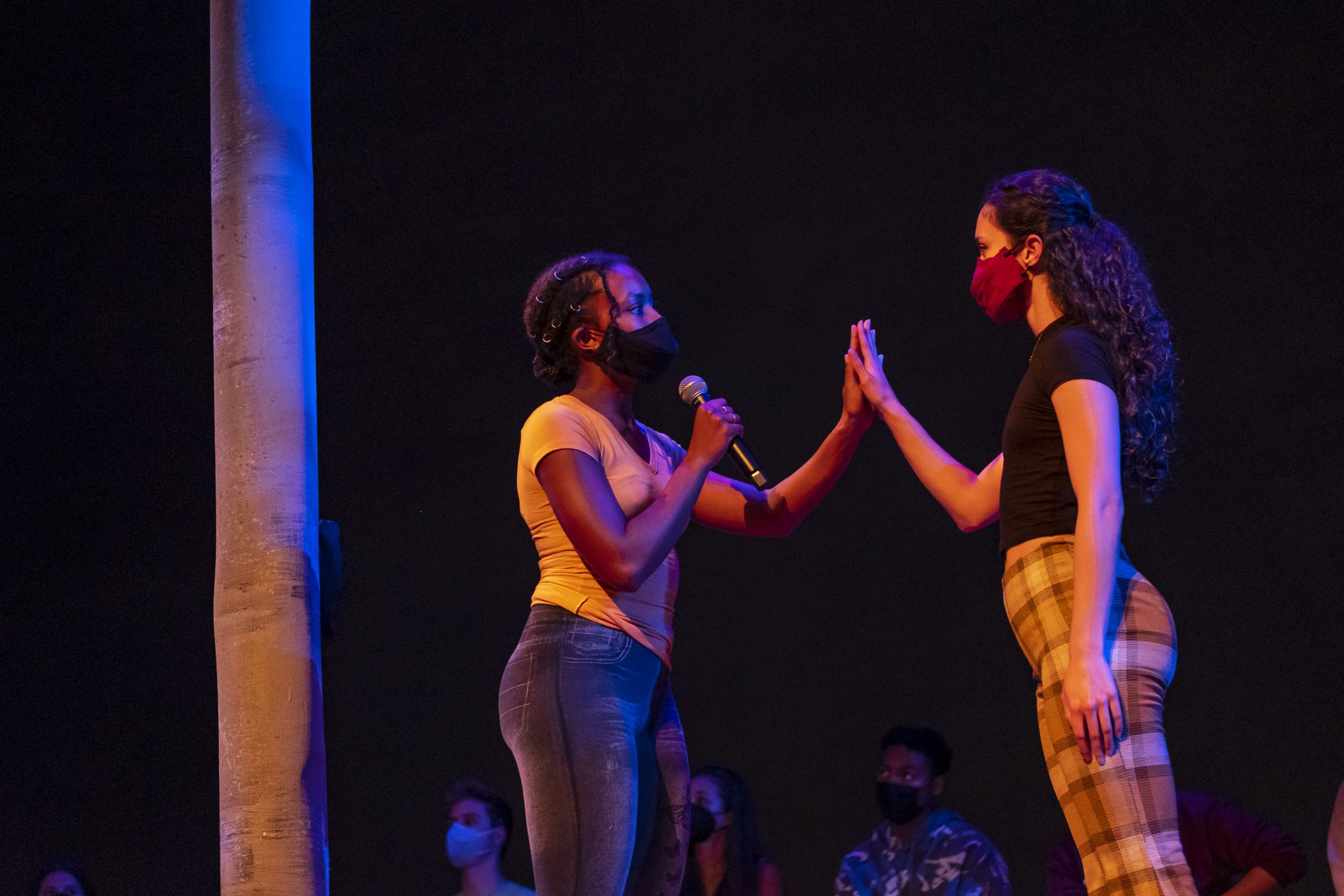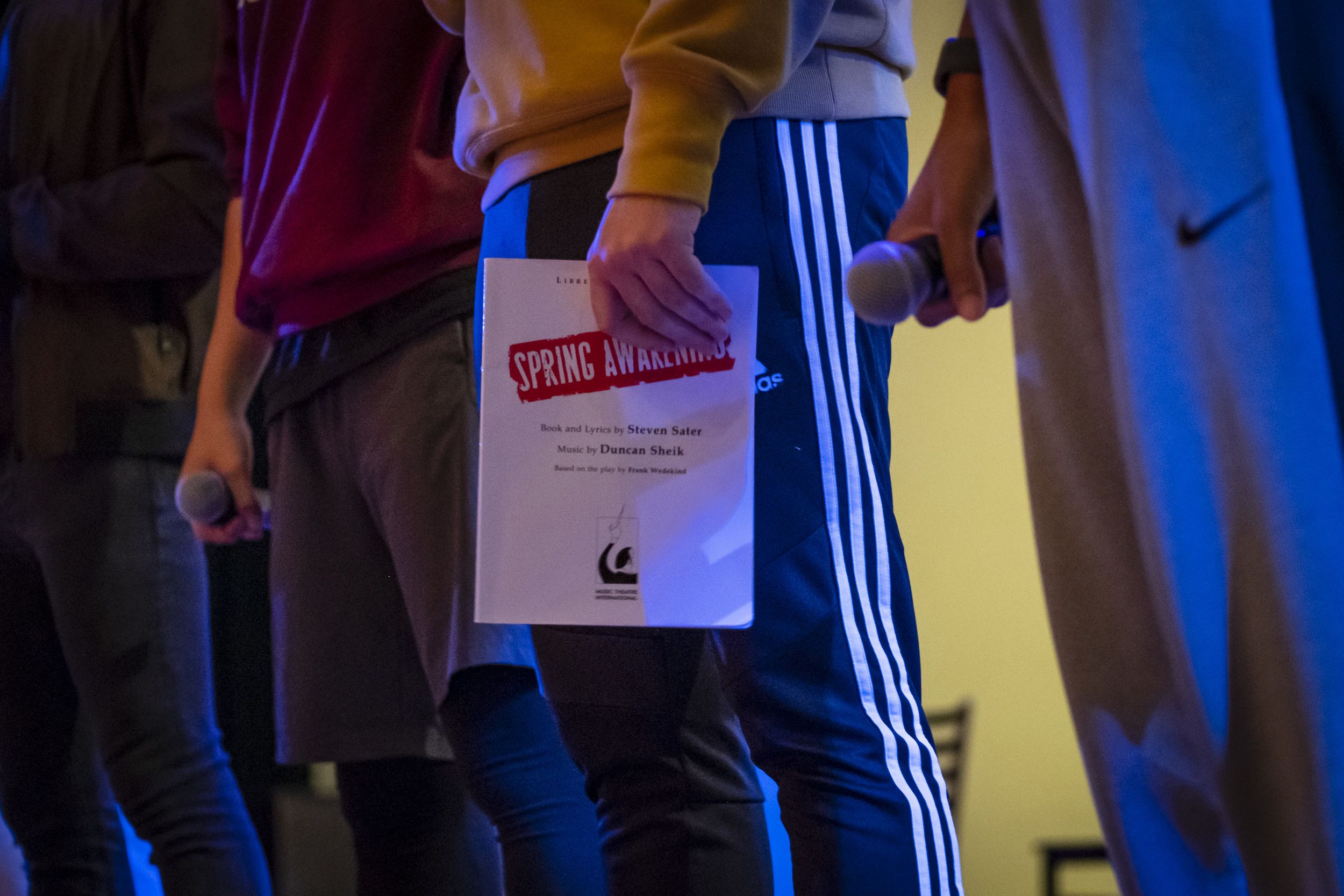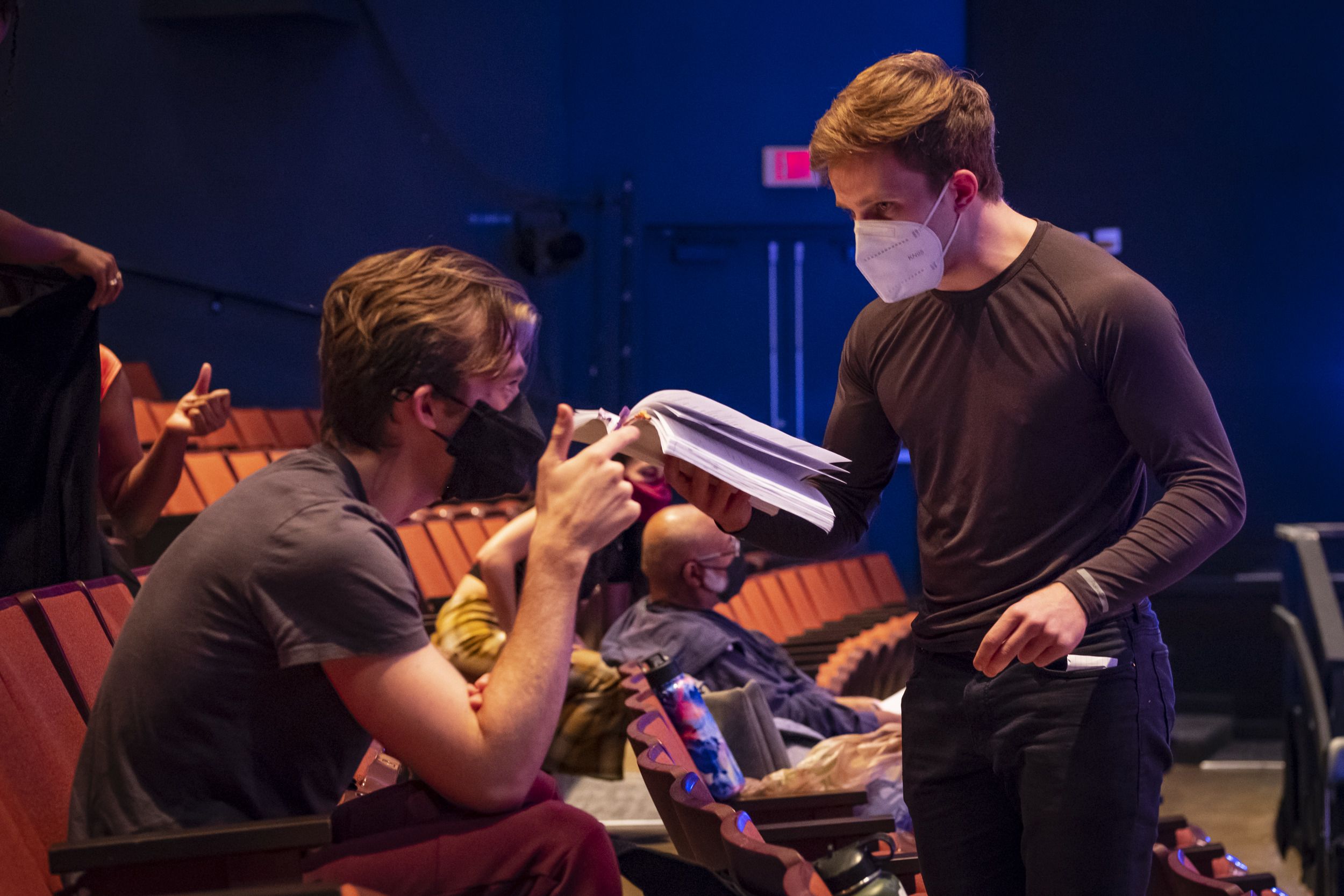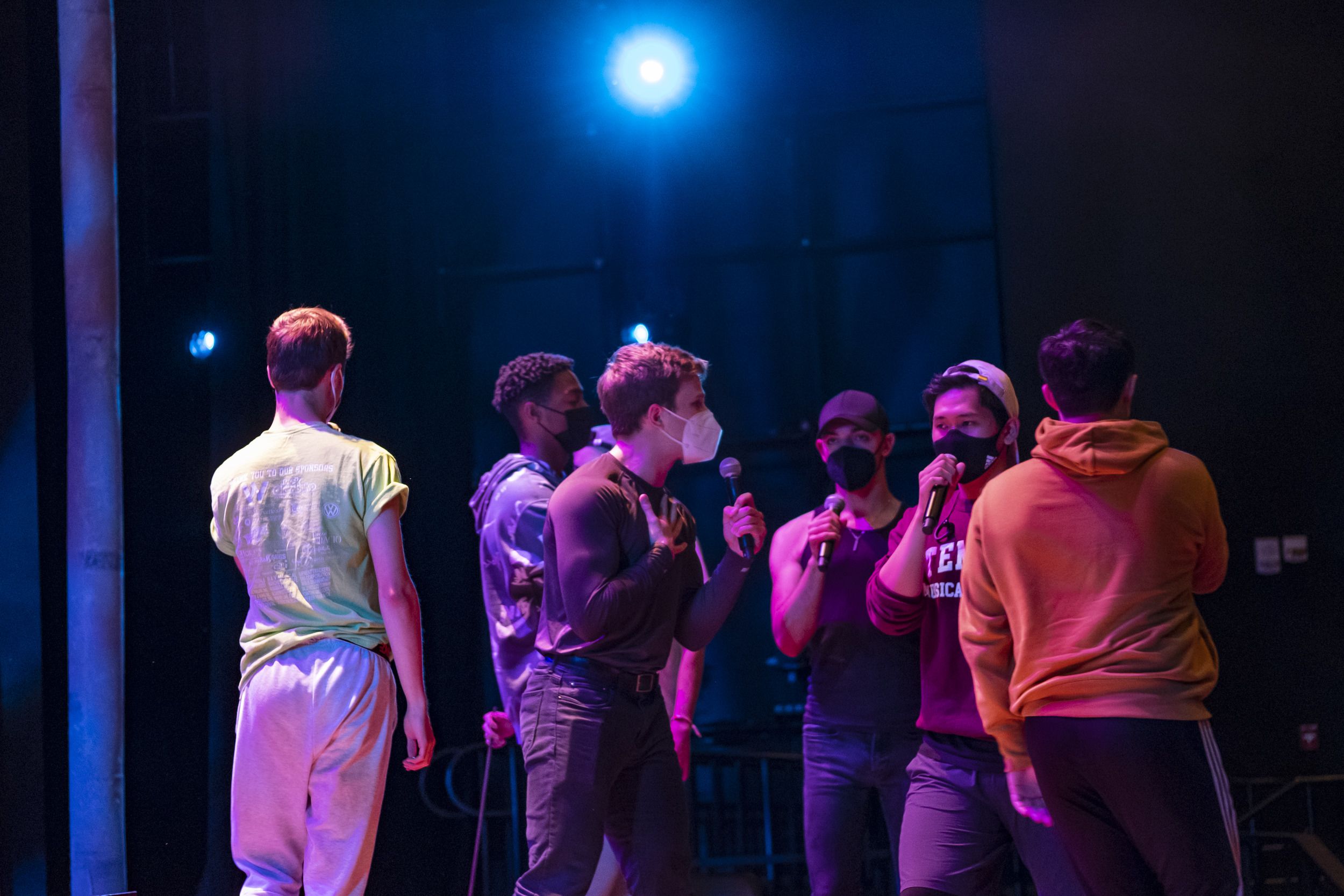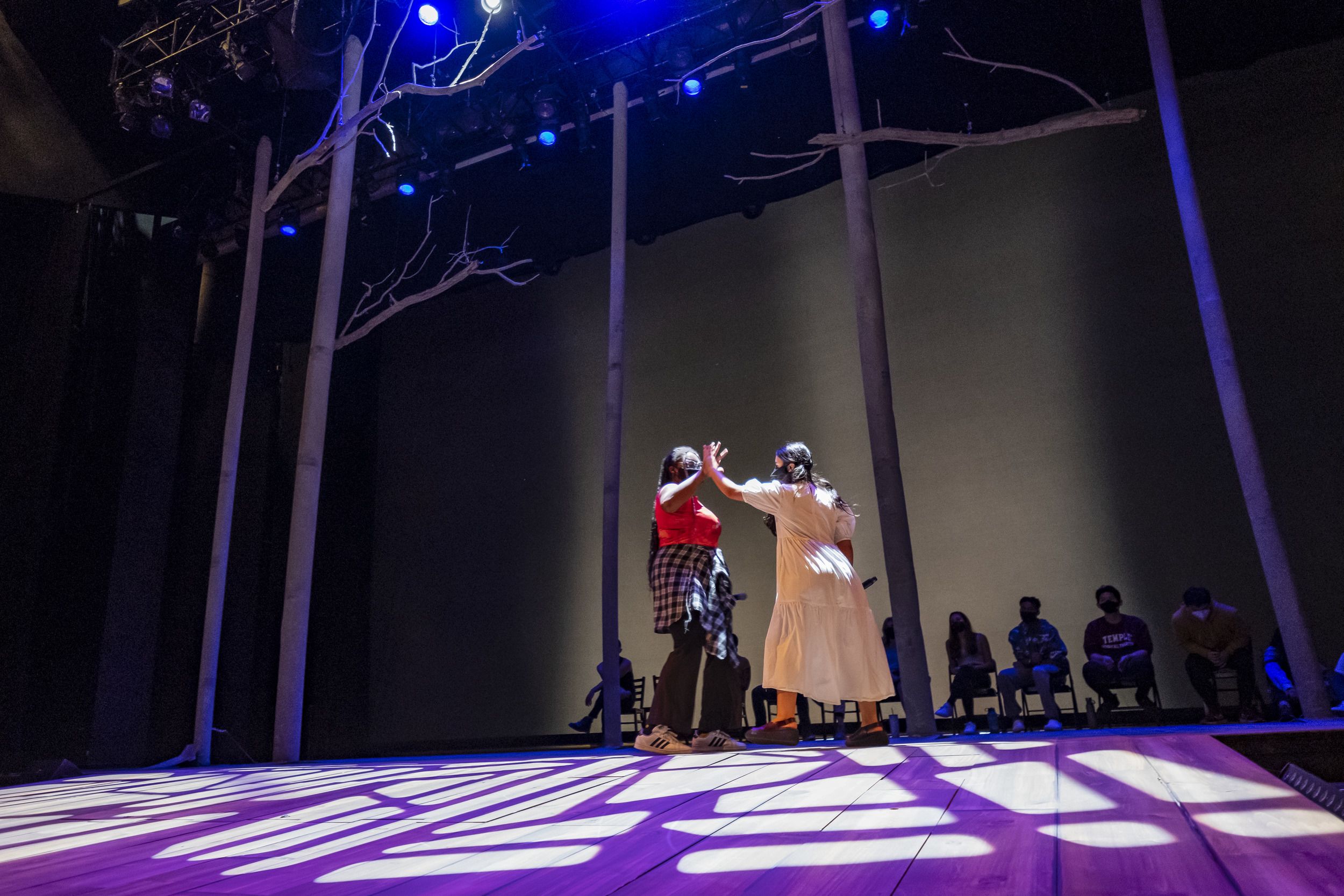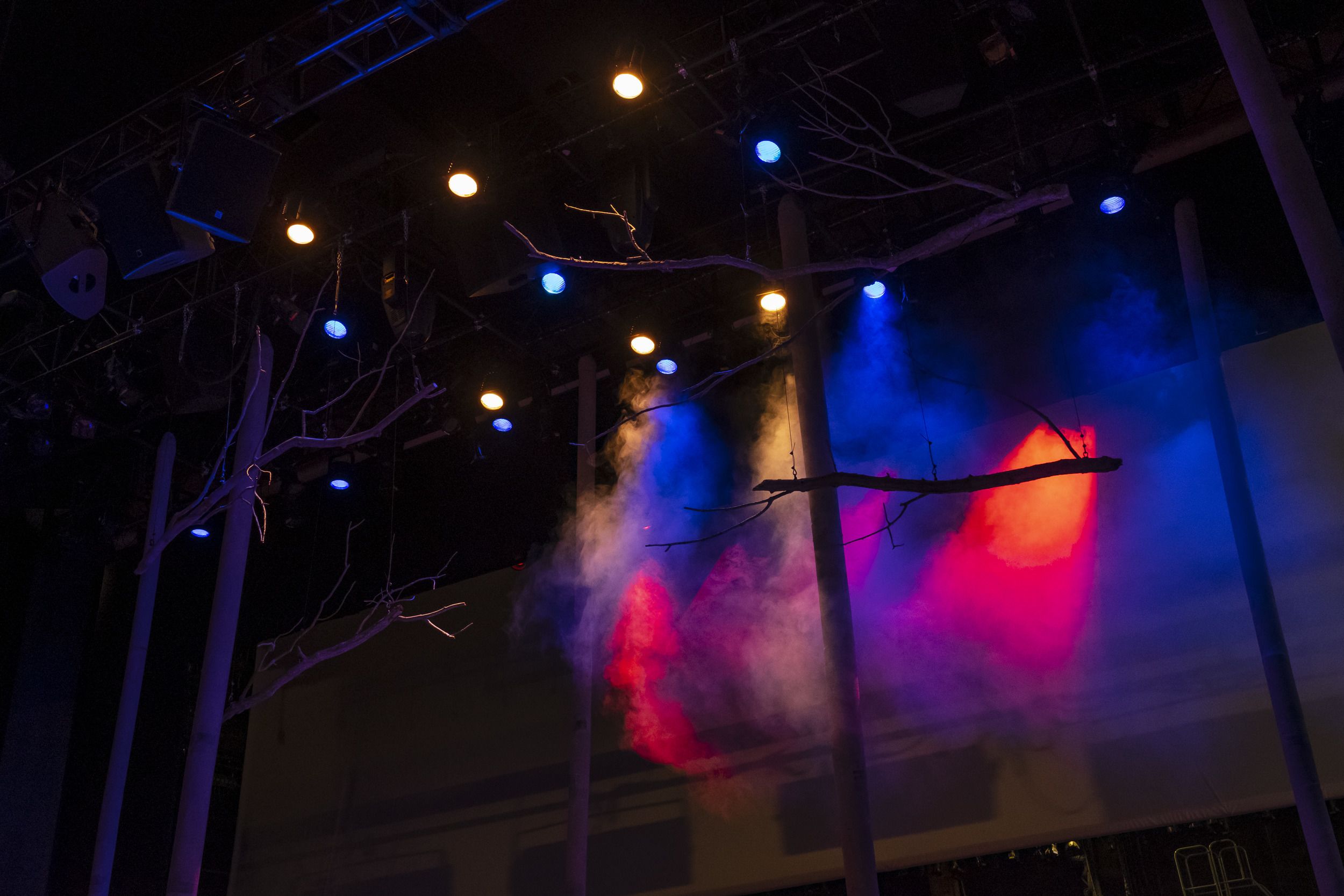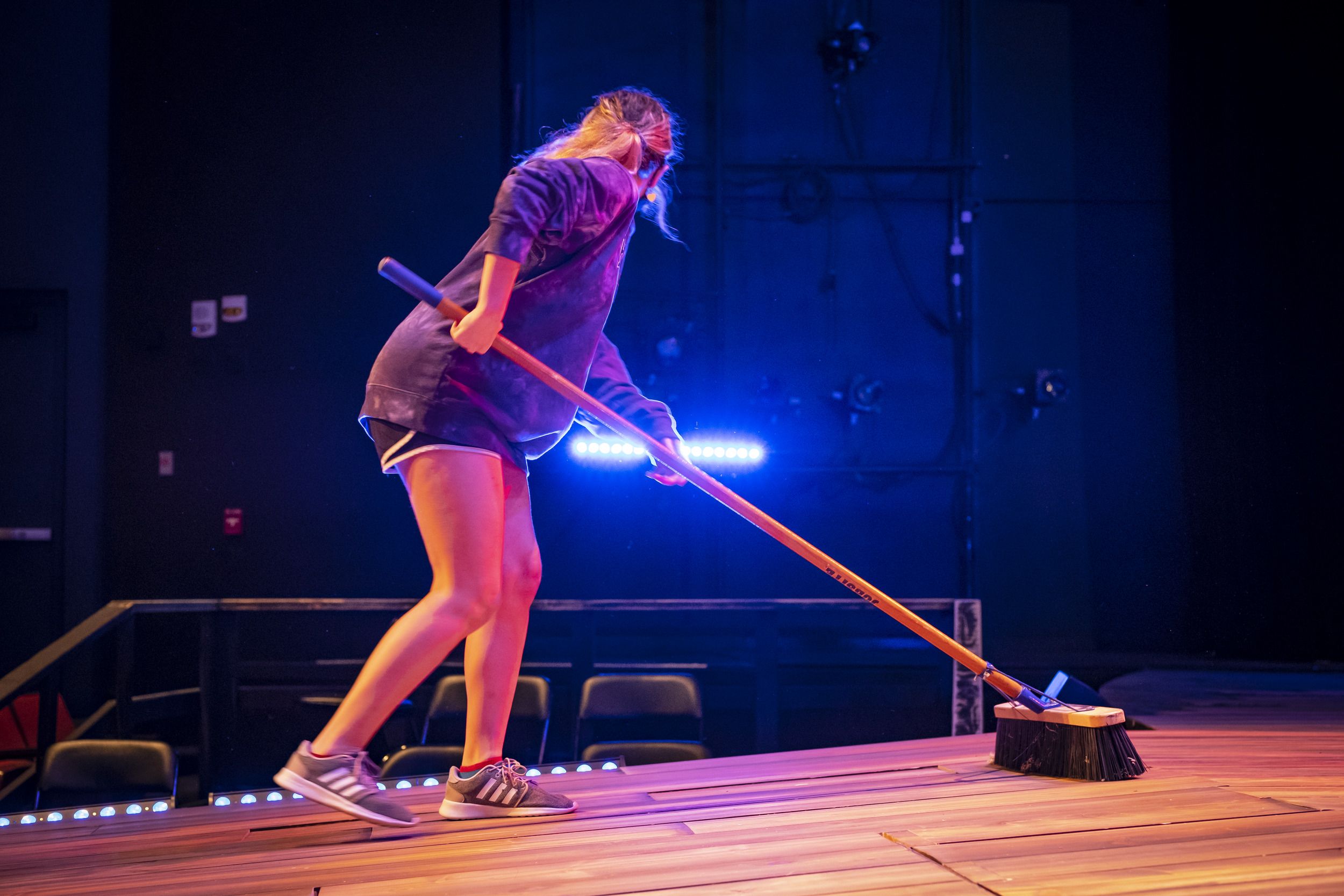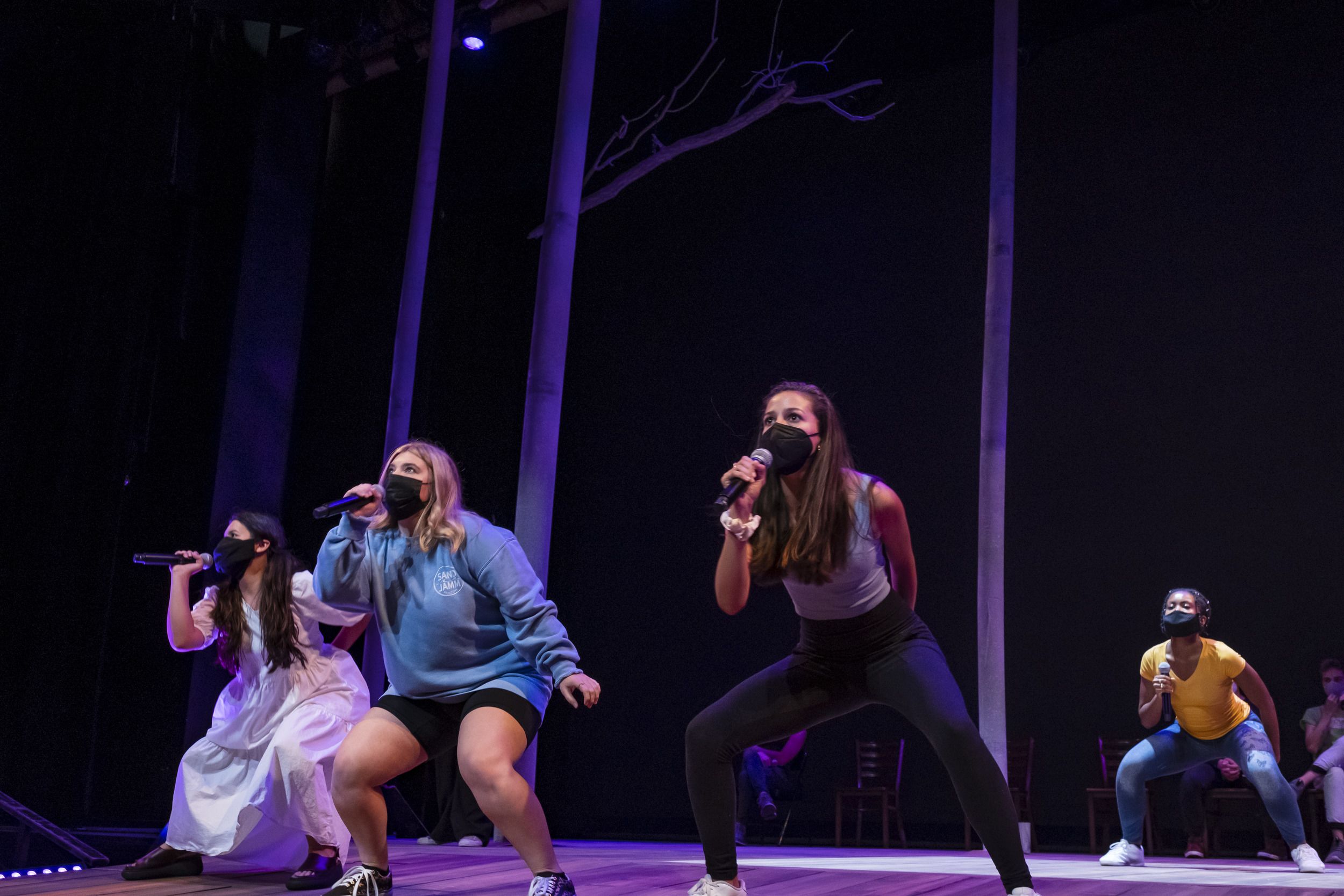 Item 1 of 8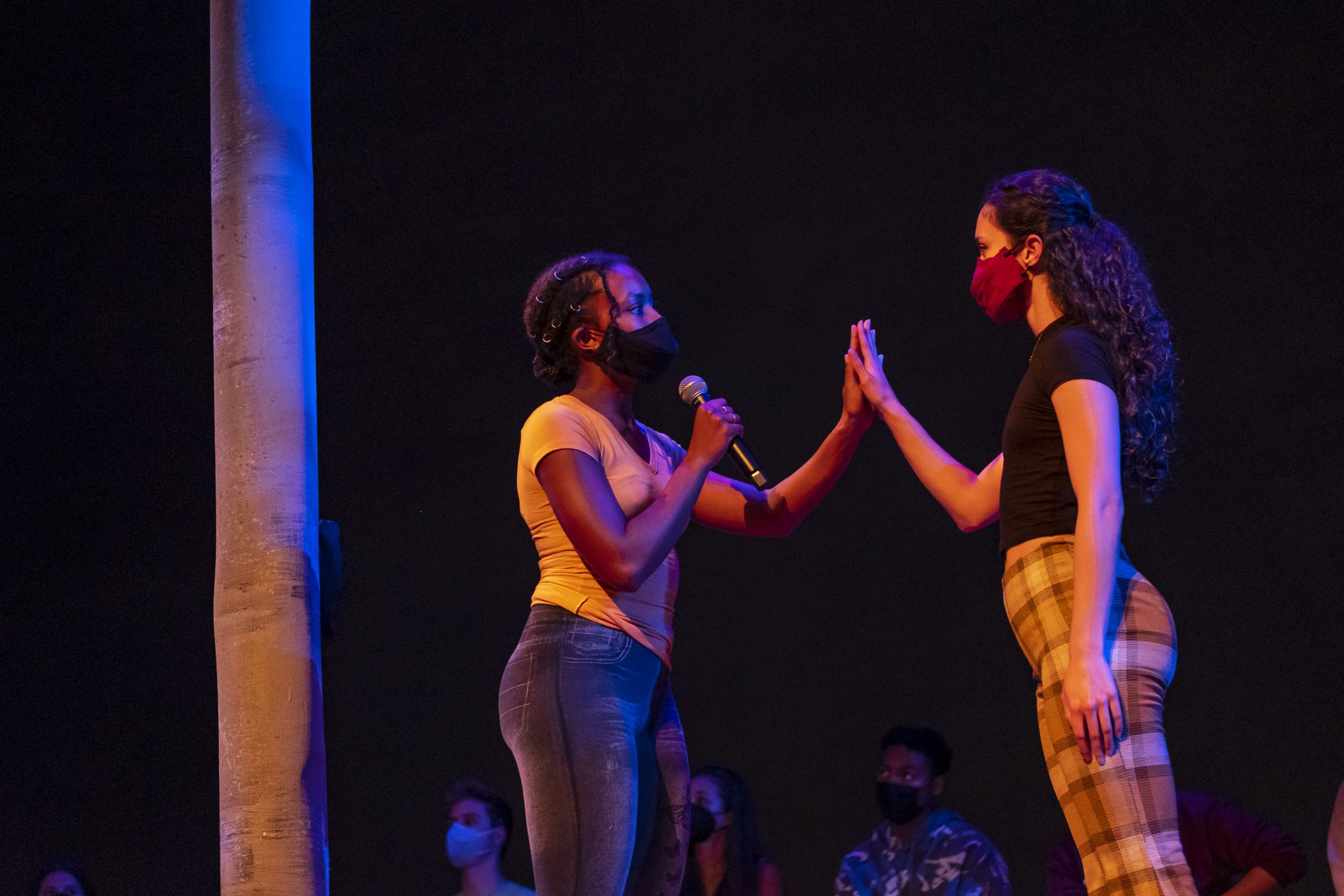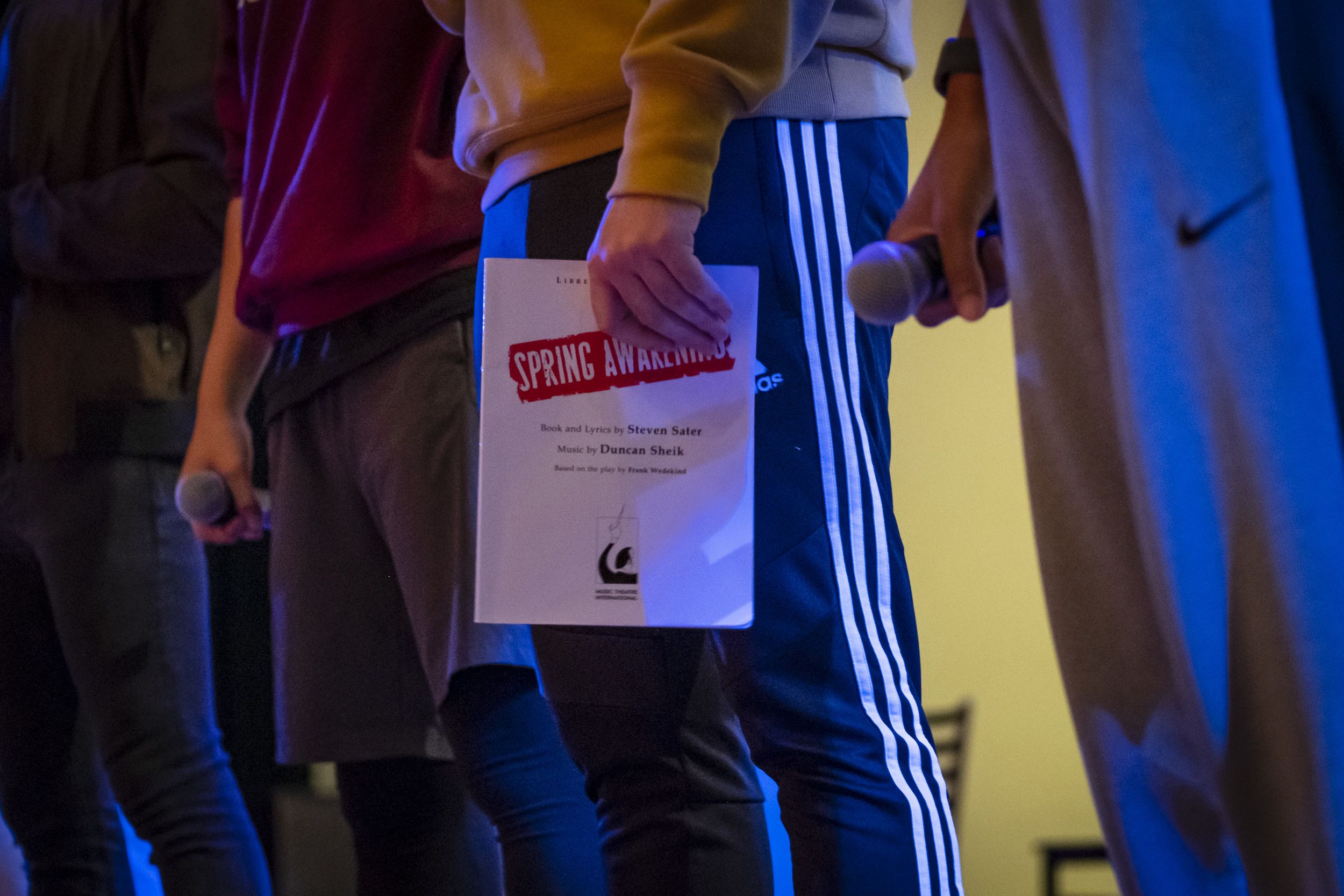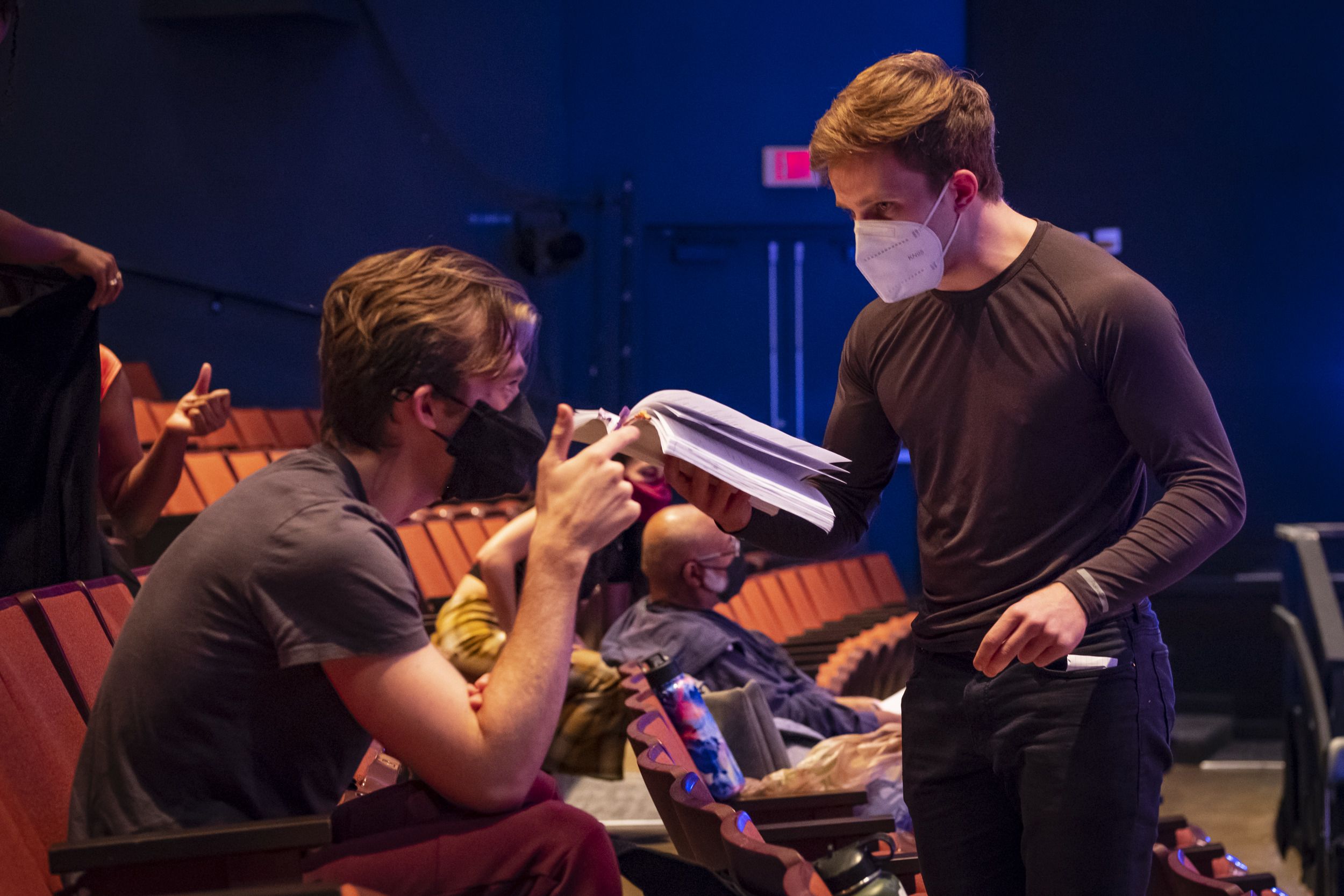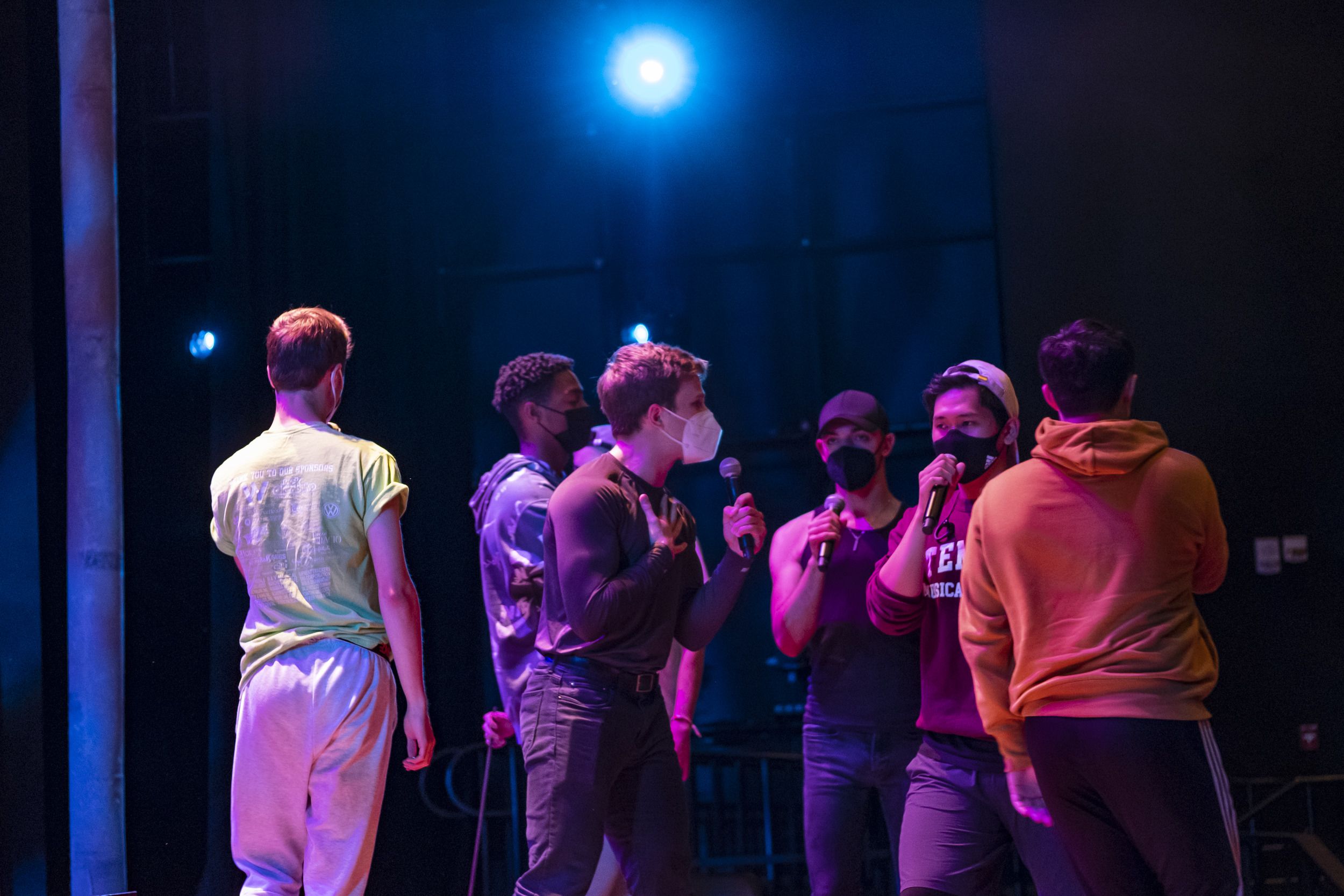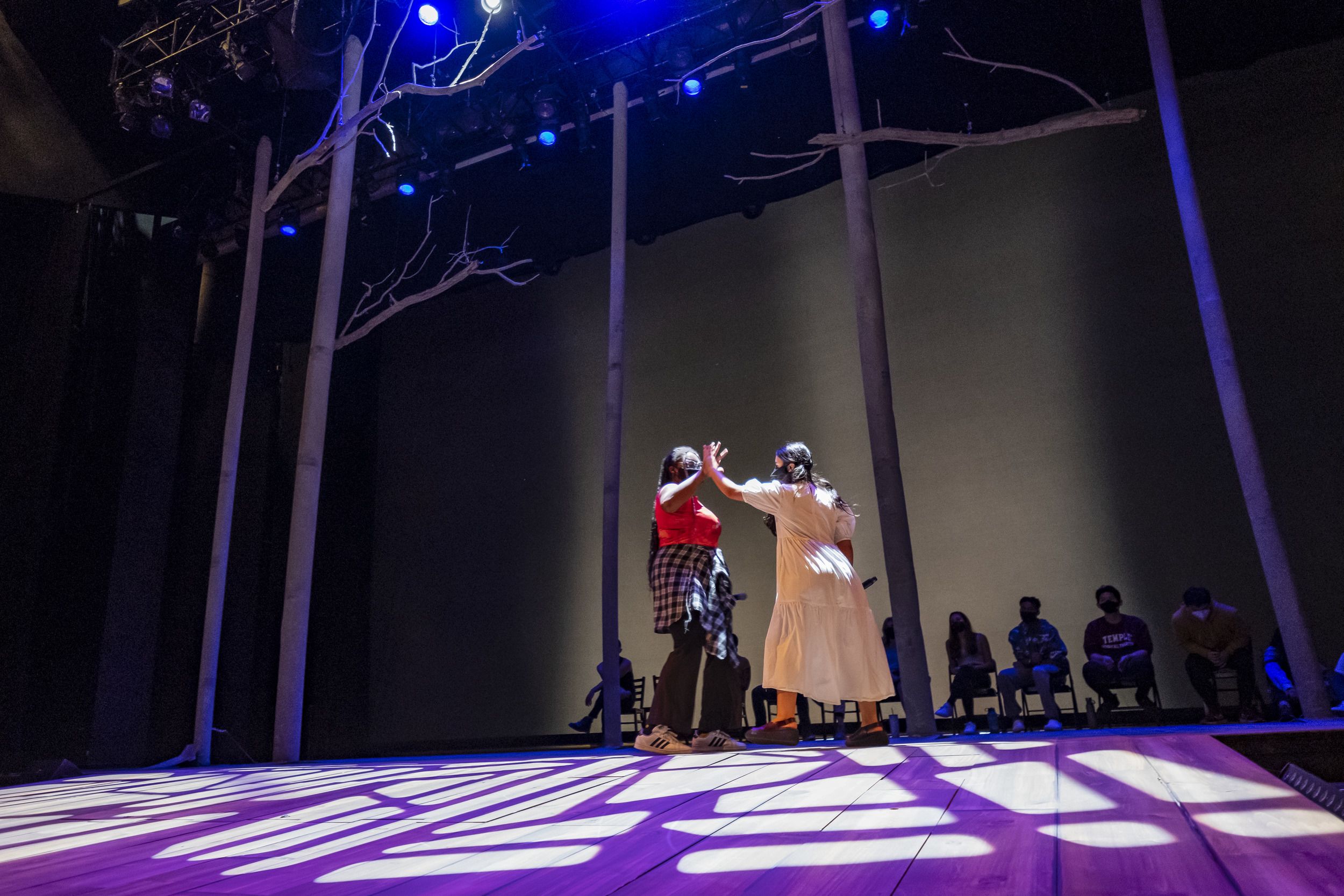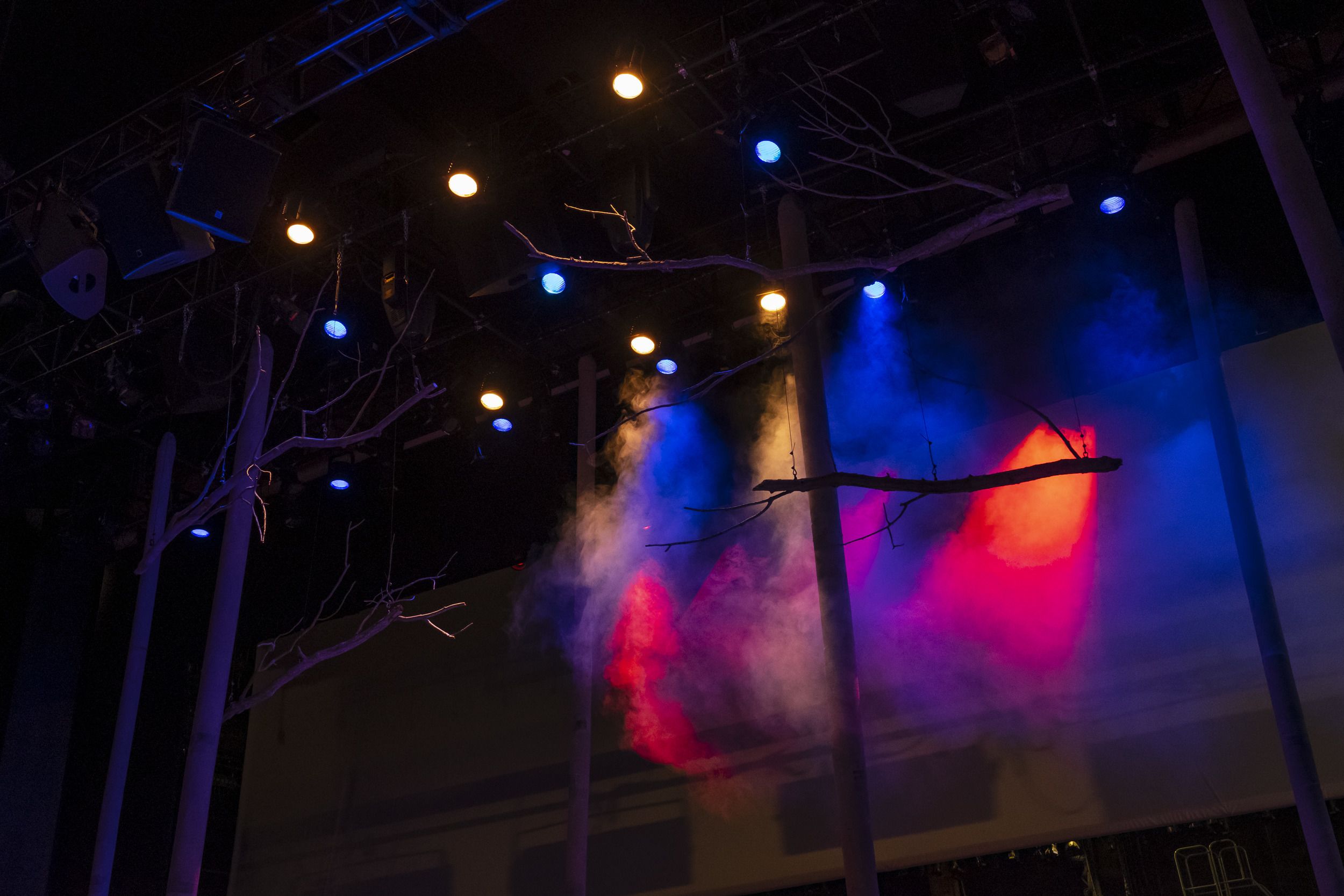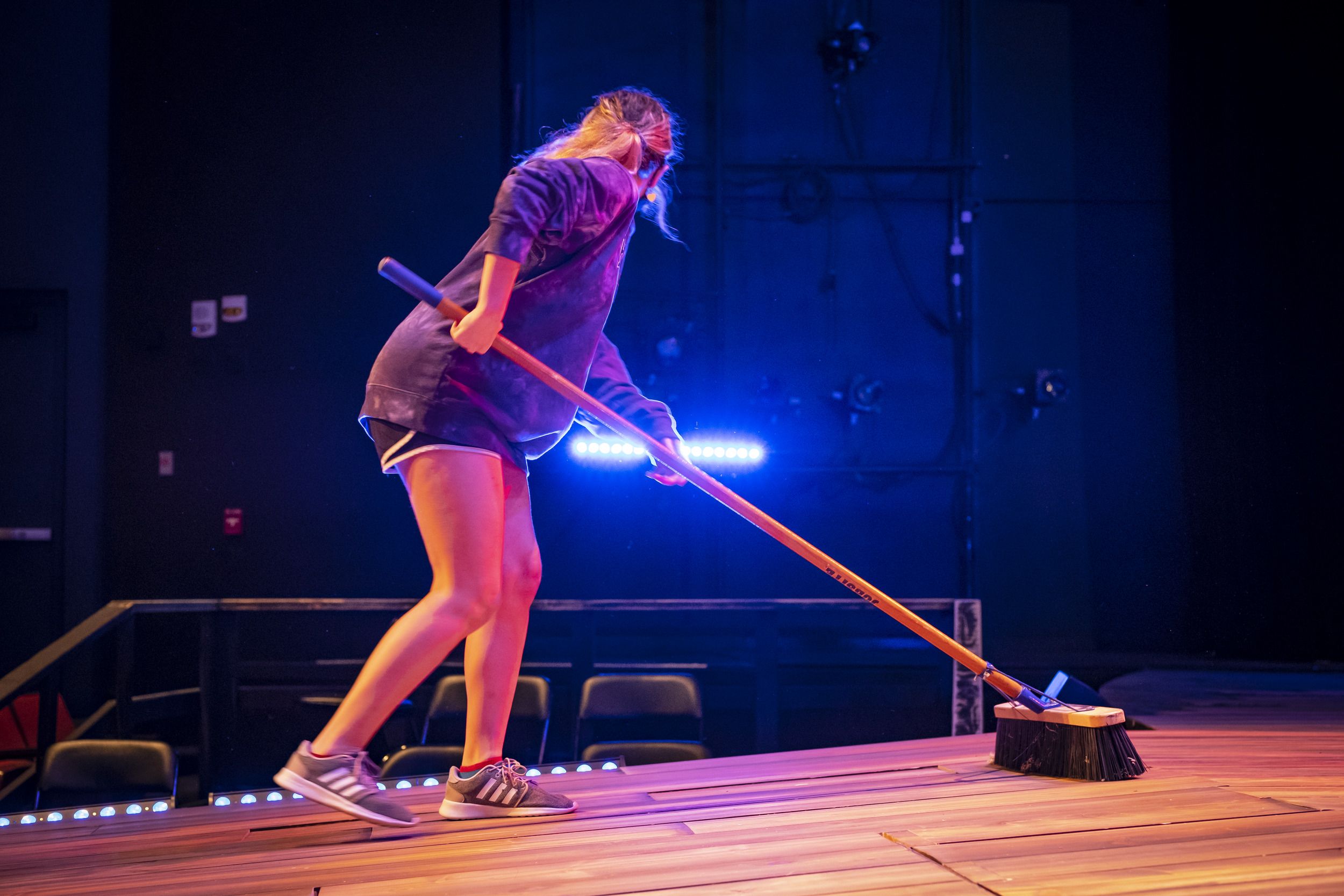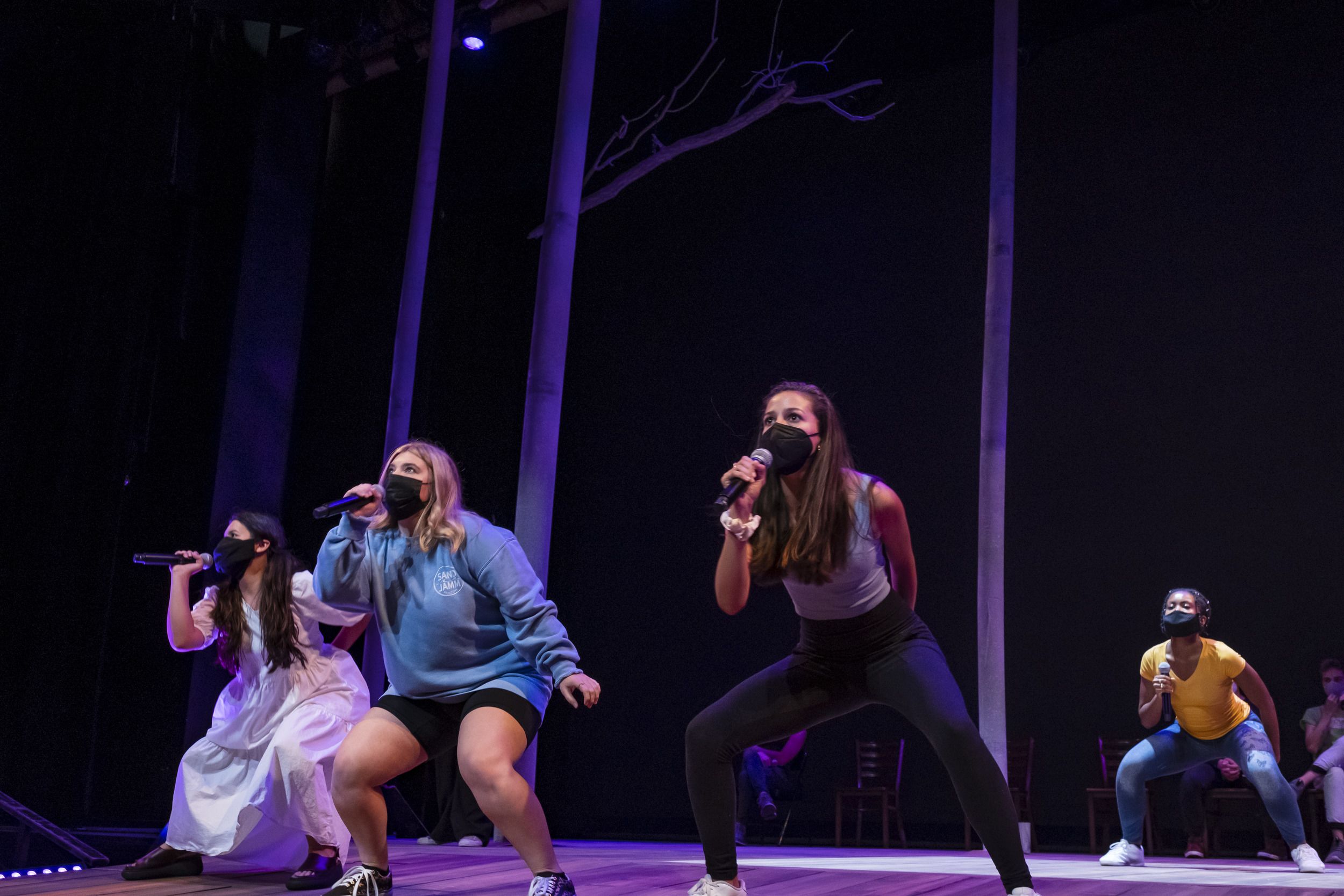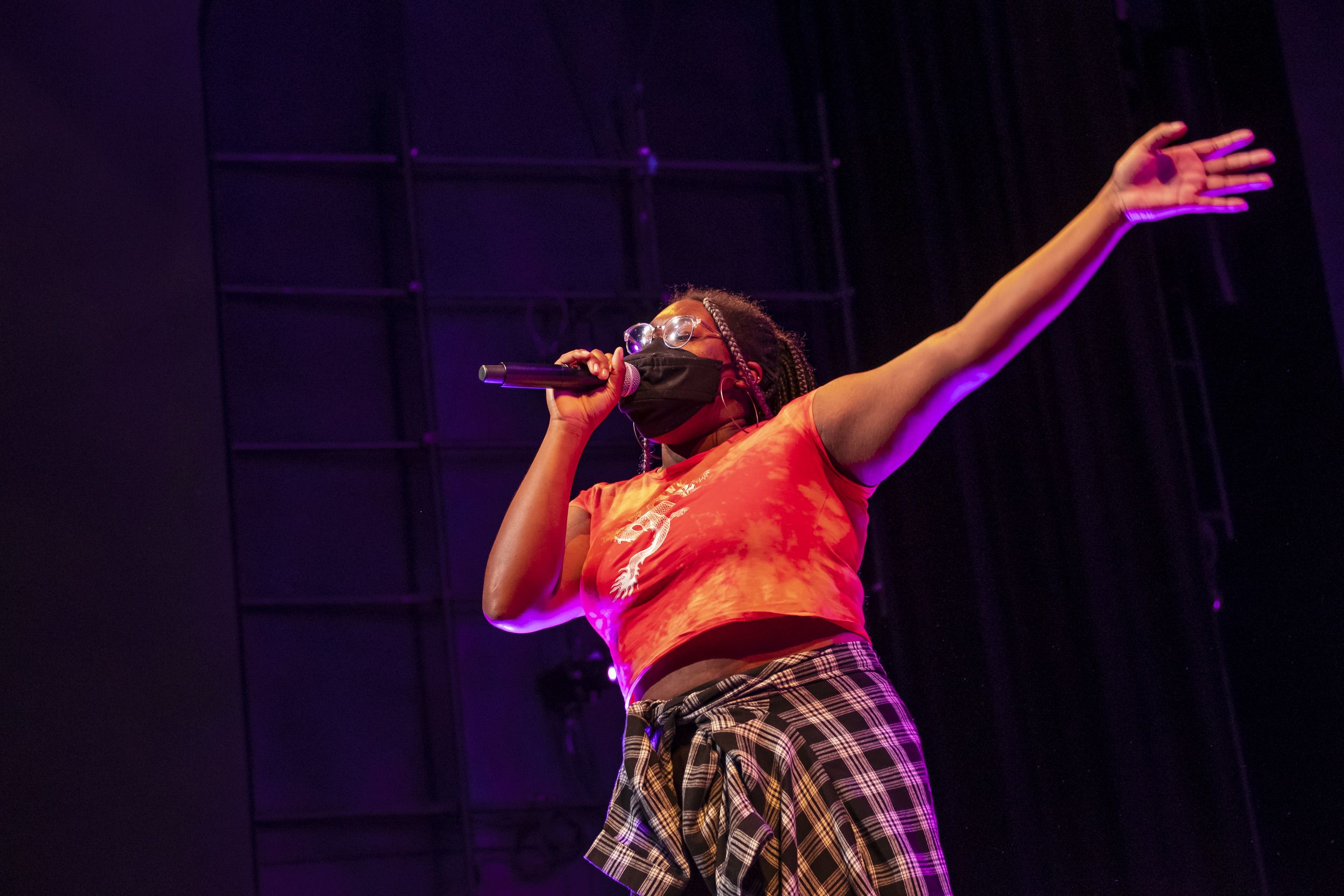 "I felt pretty emotional the first time I heard them all sing together. That was the first time in a very long time I've been in a room where there's been a group of people singing and that was something I used to experience all the time."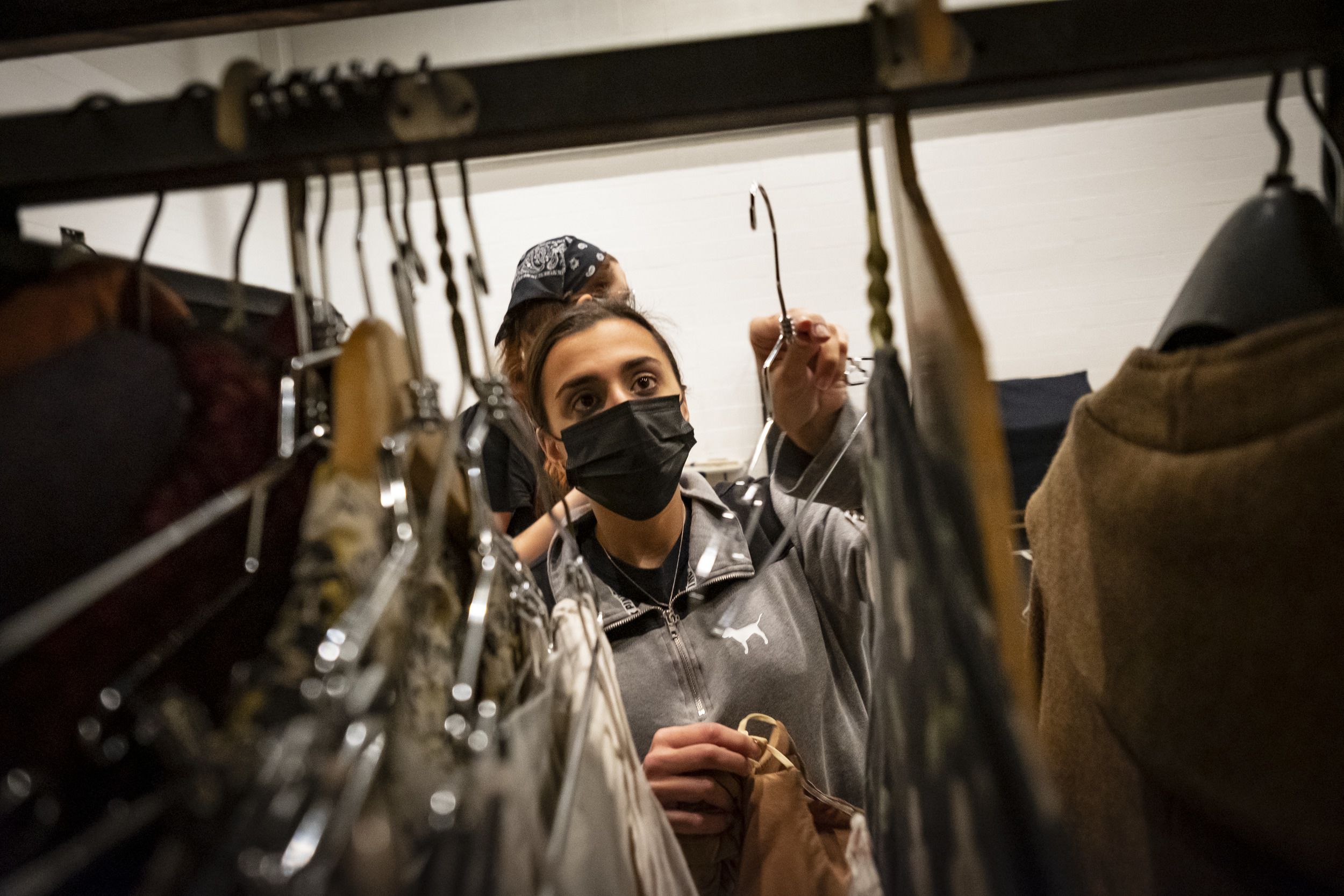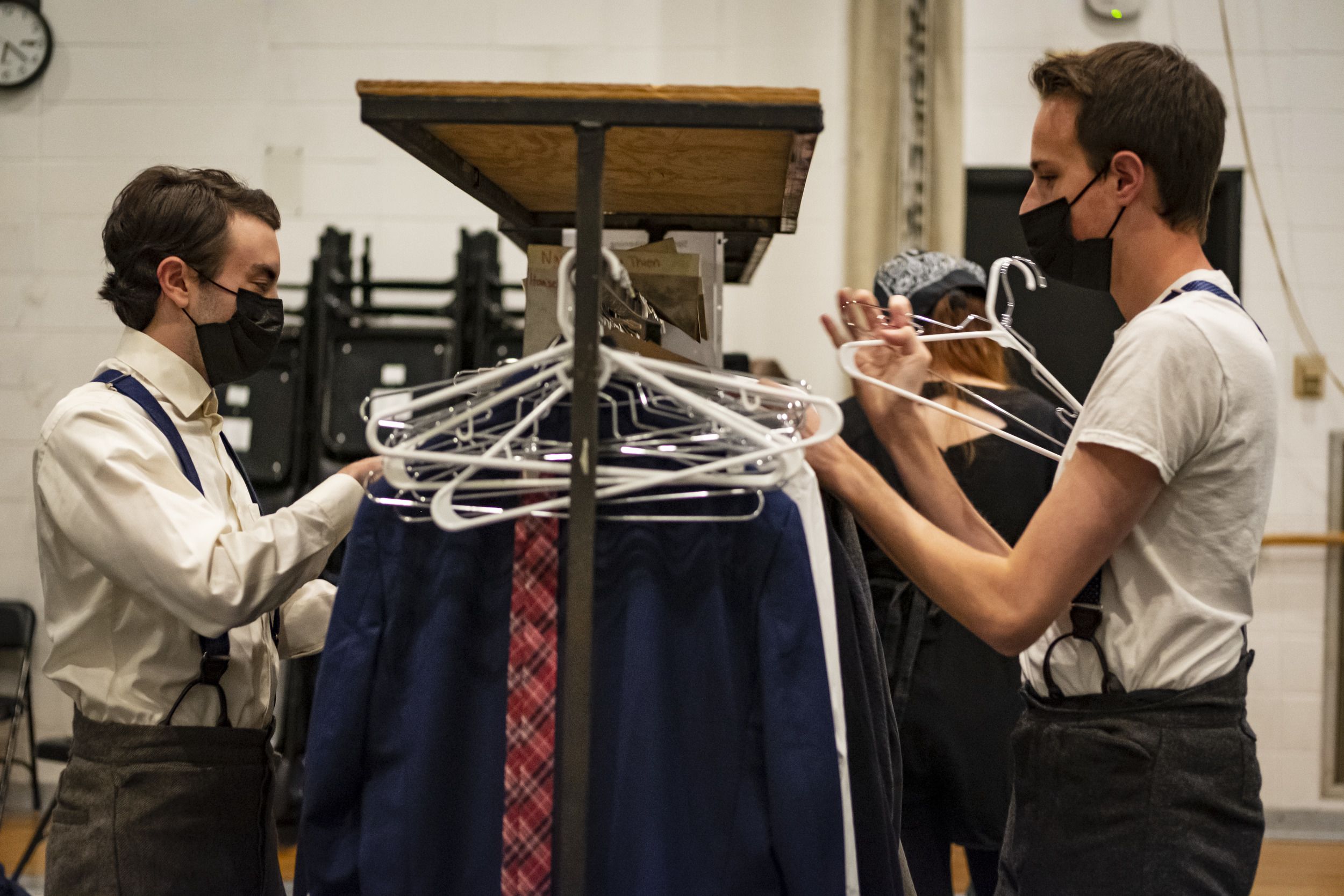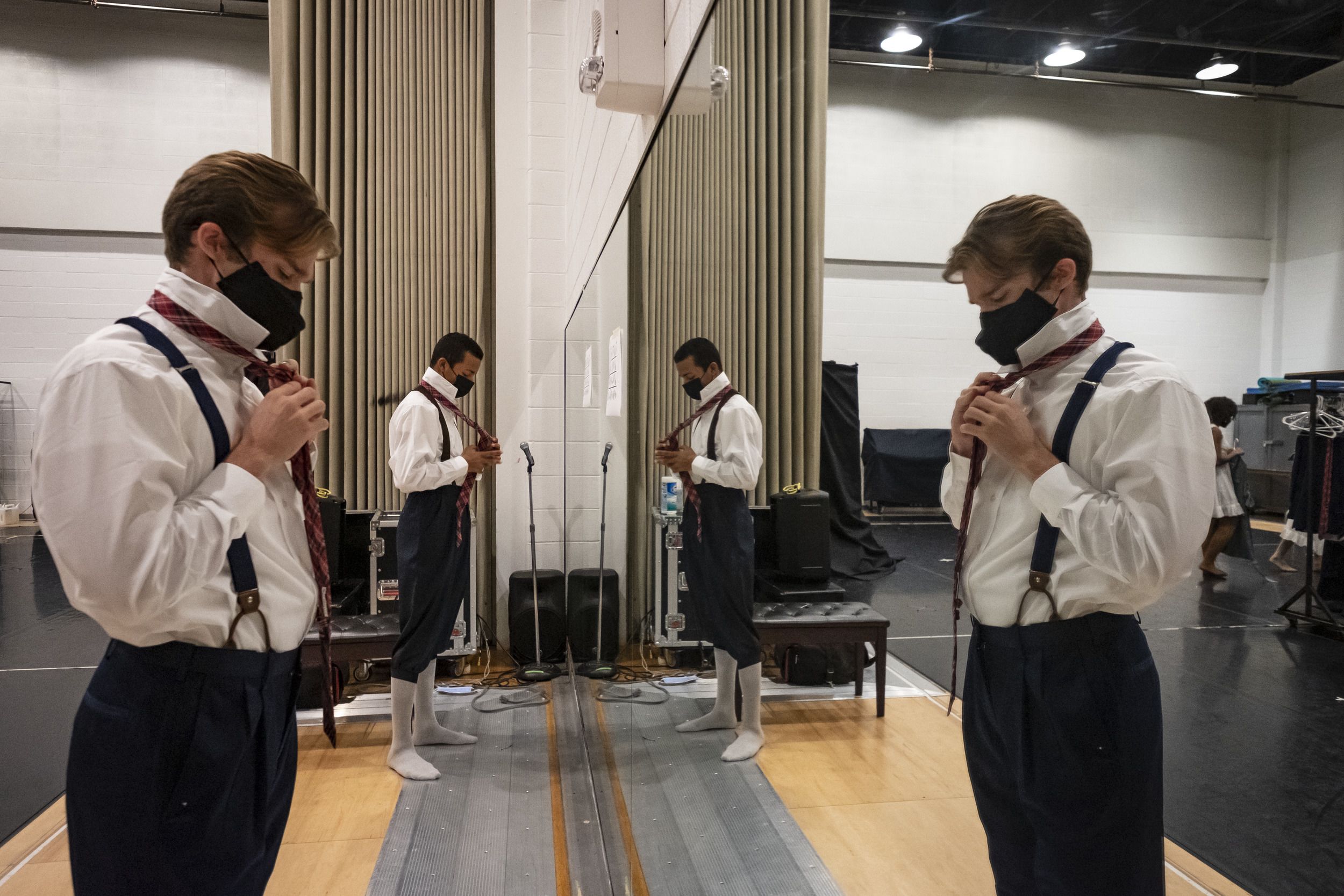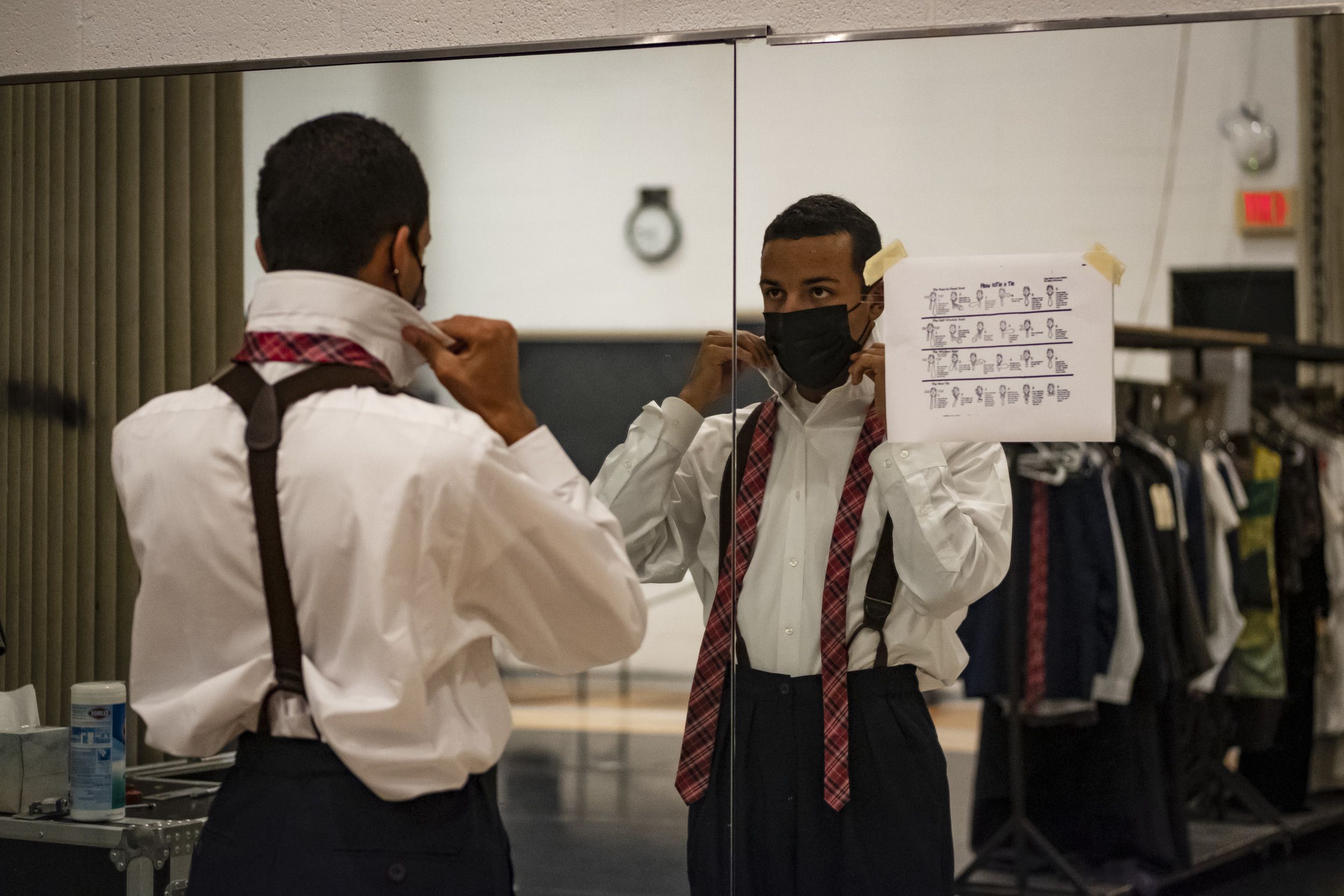 Item 1 of 4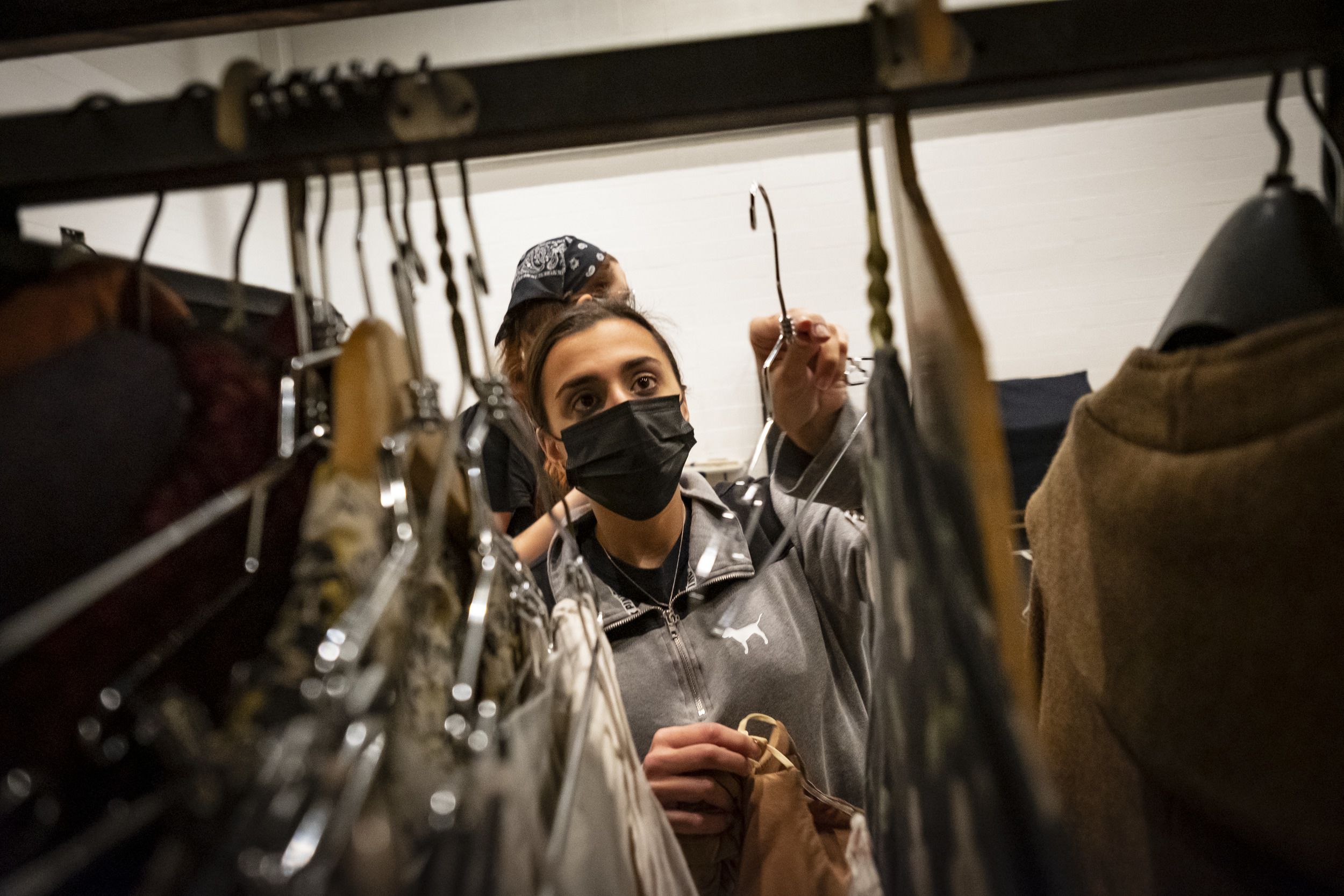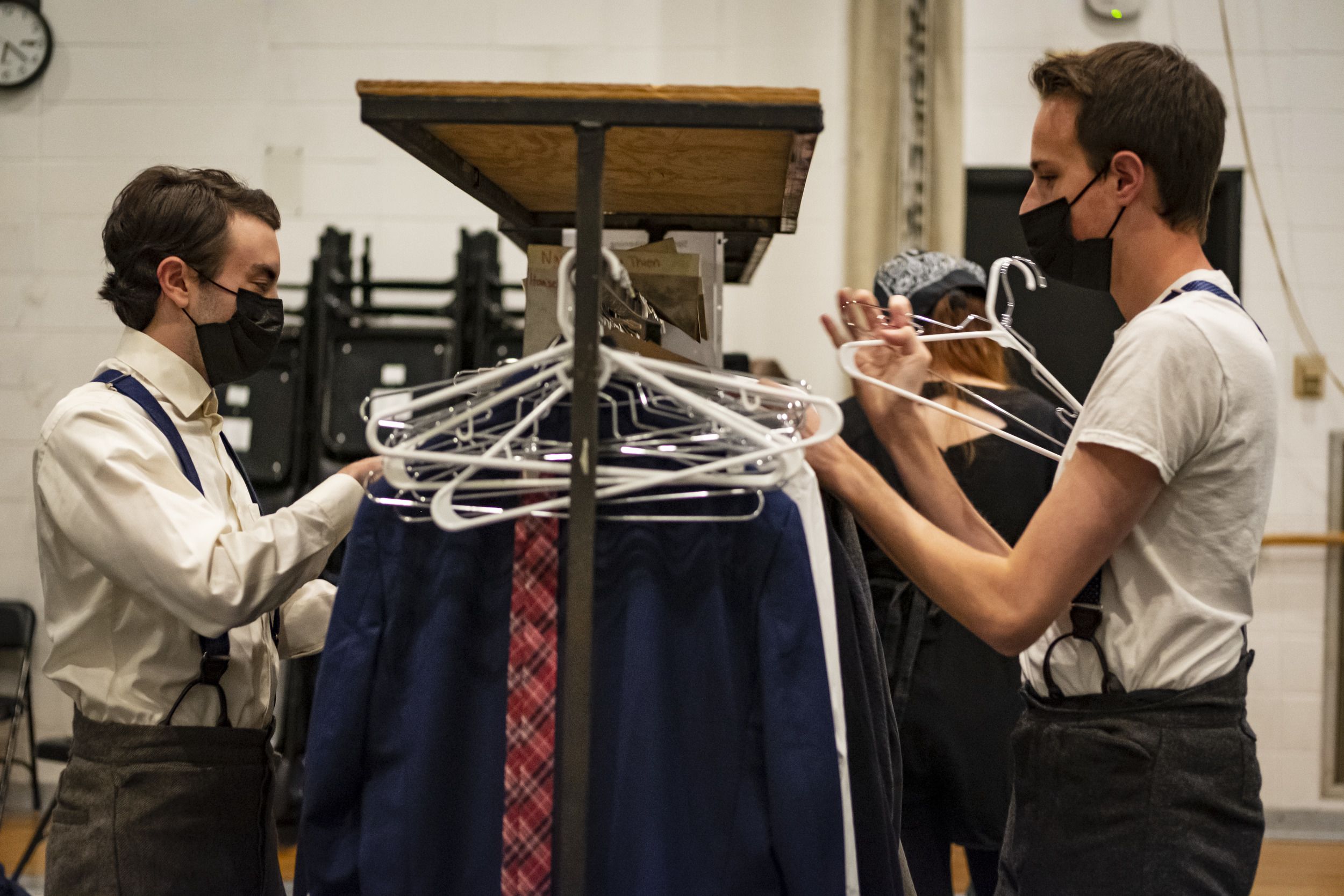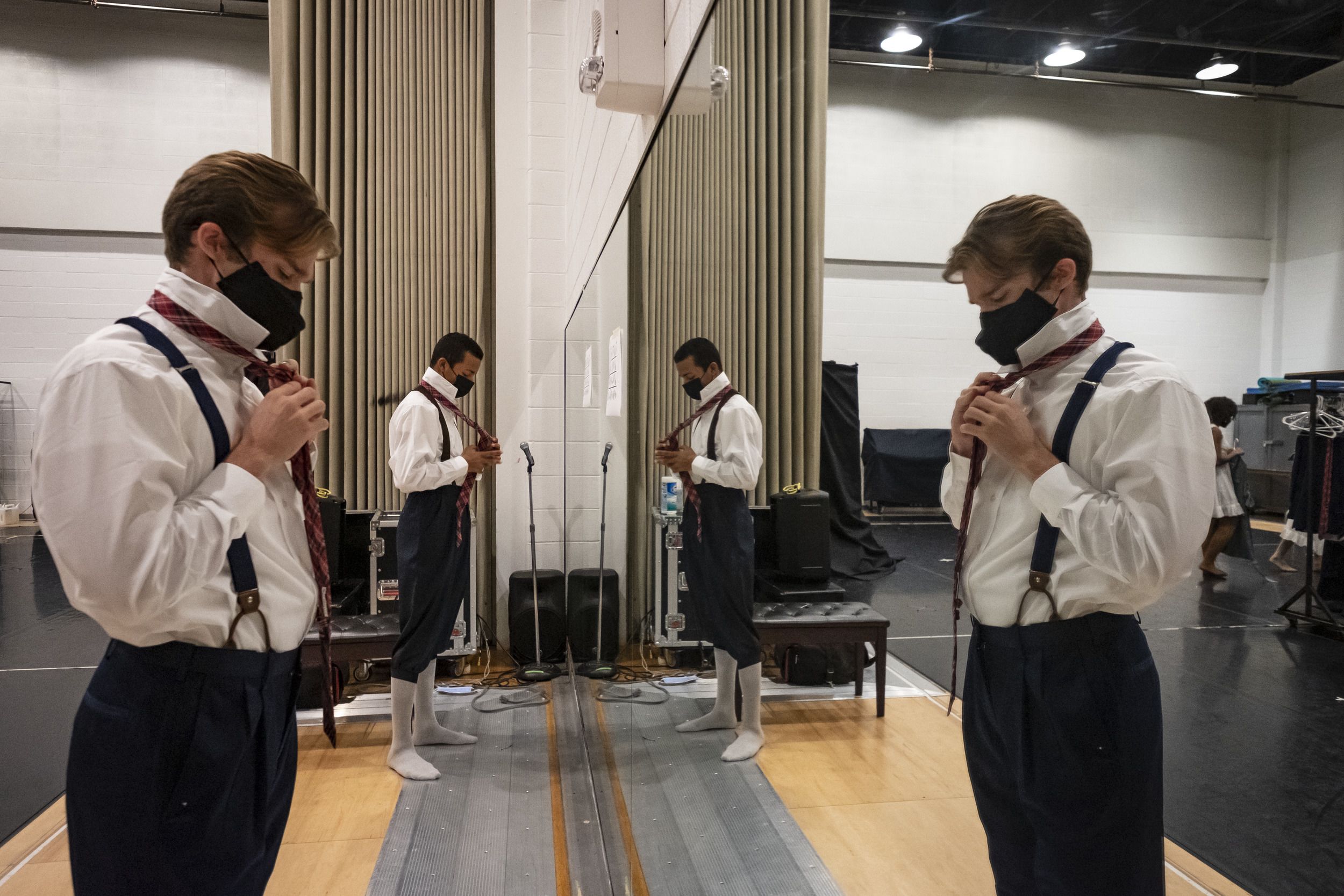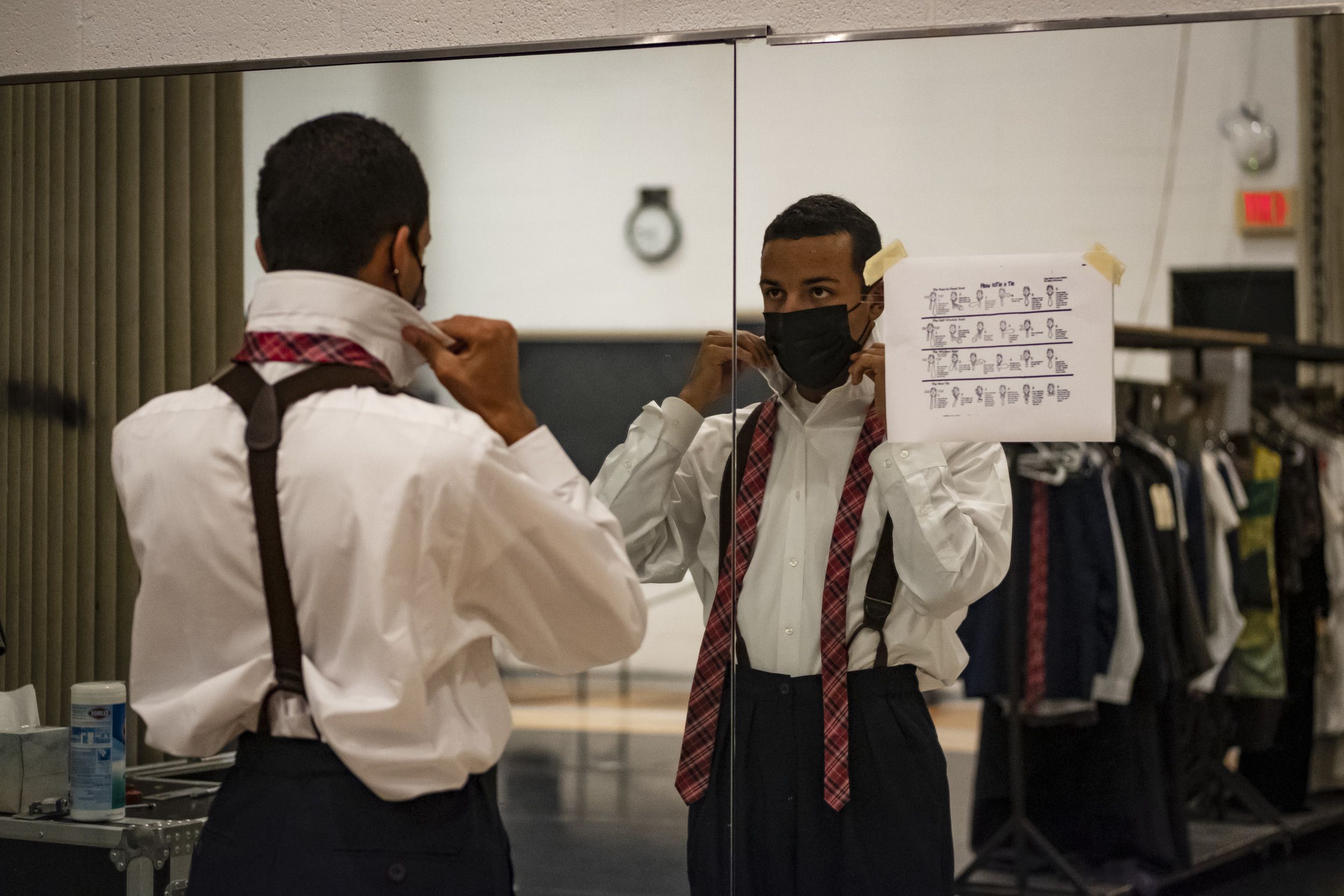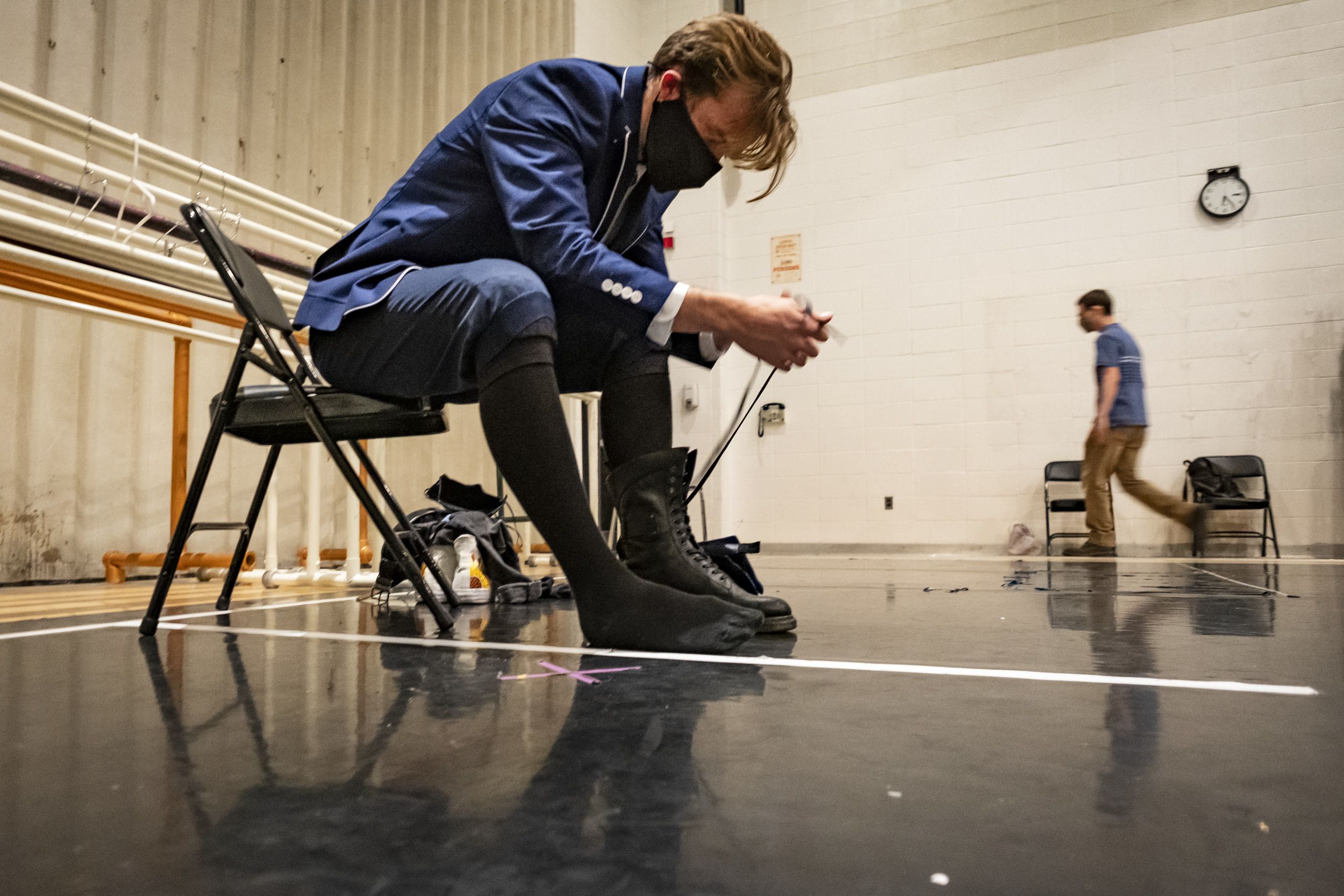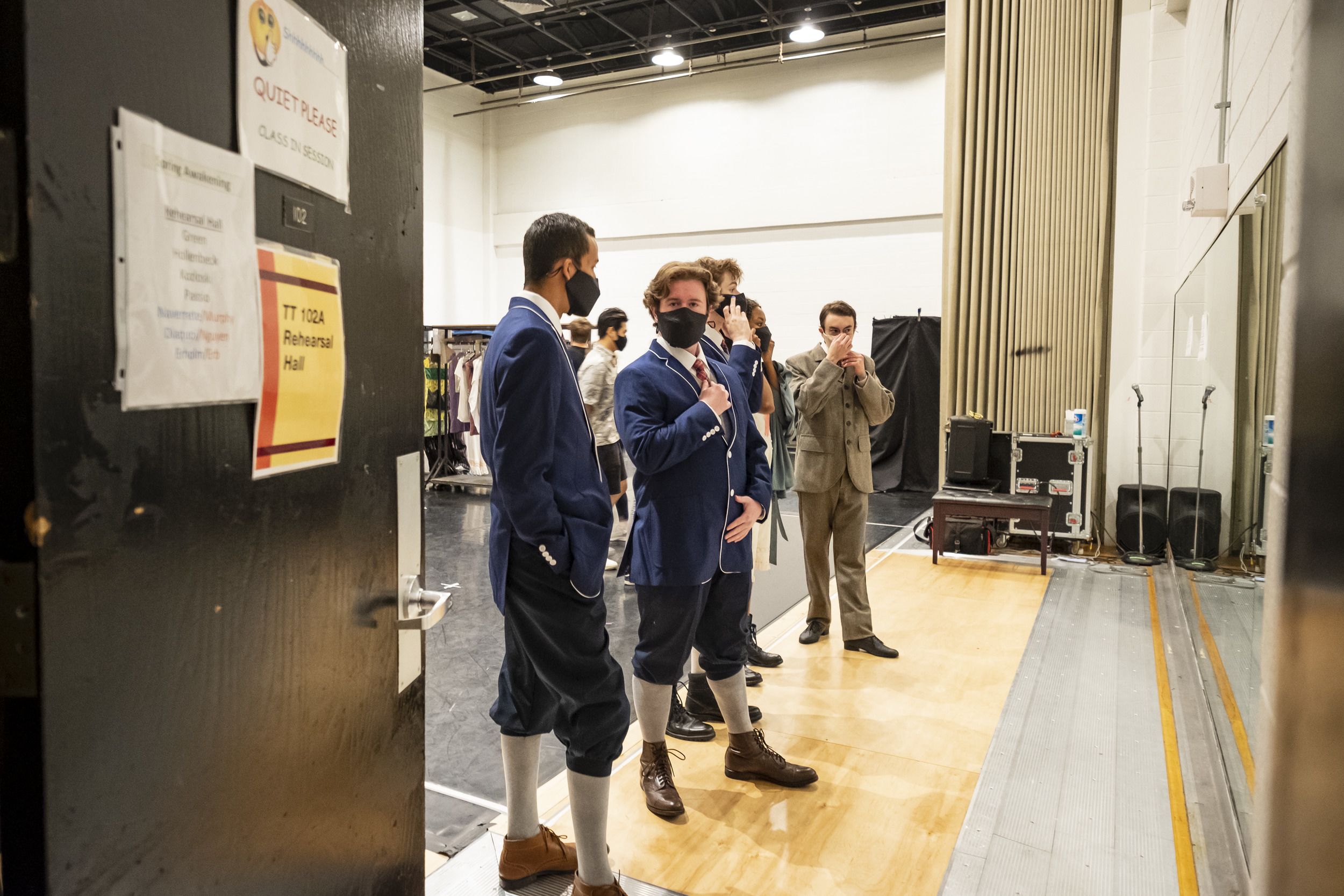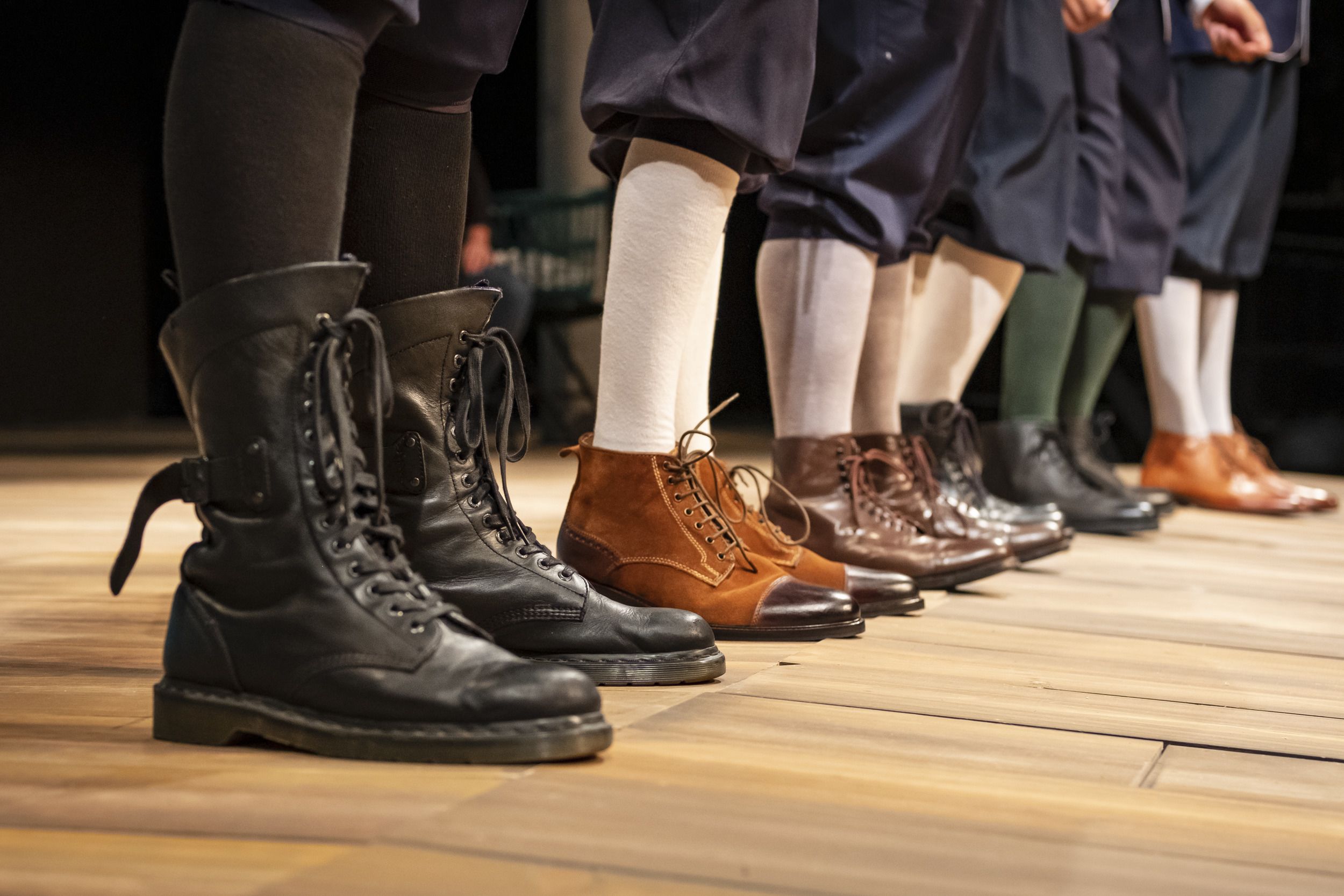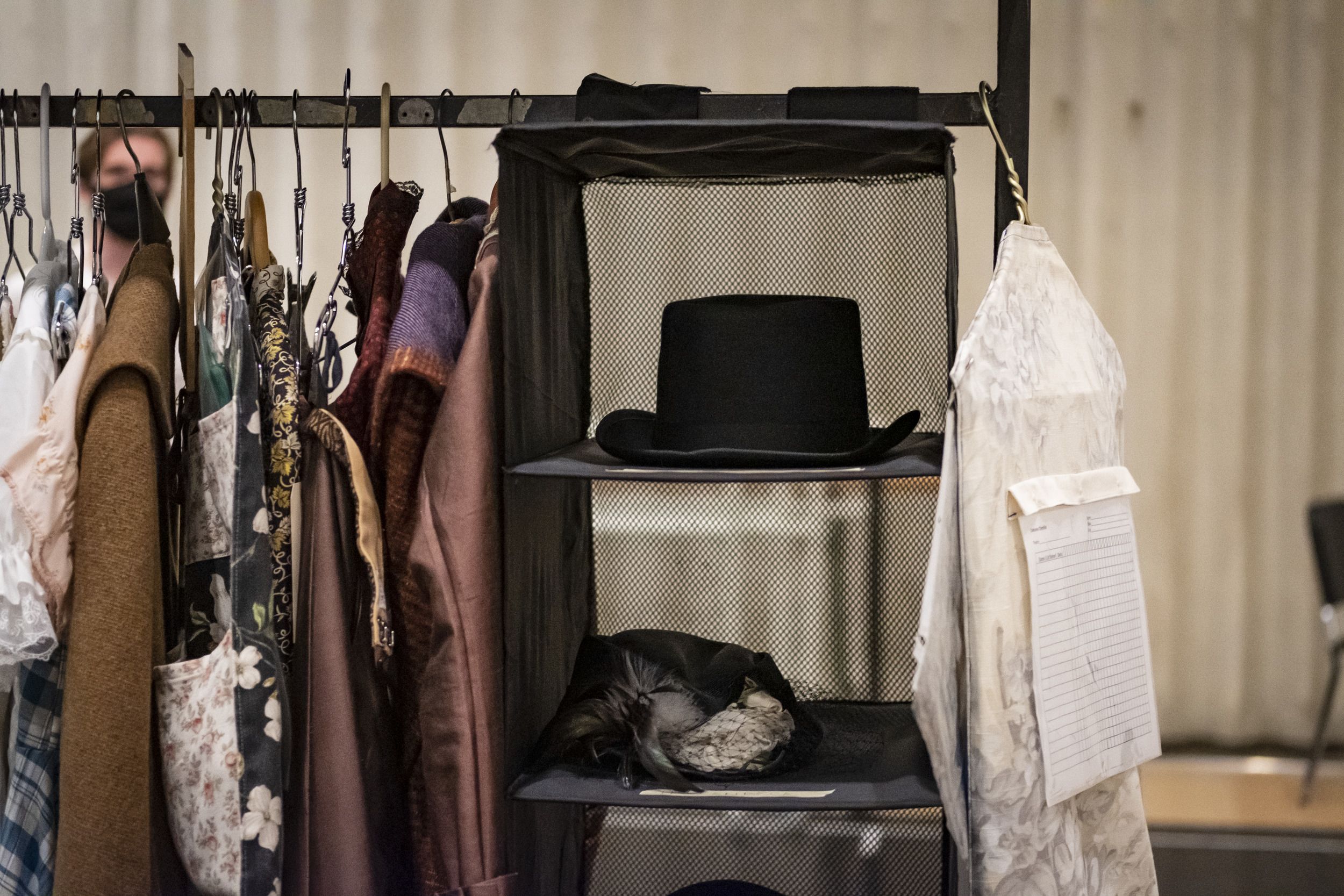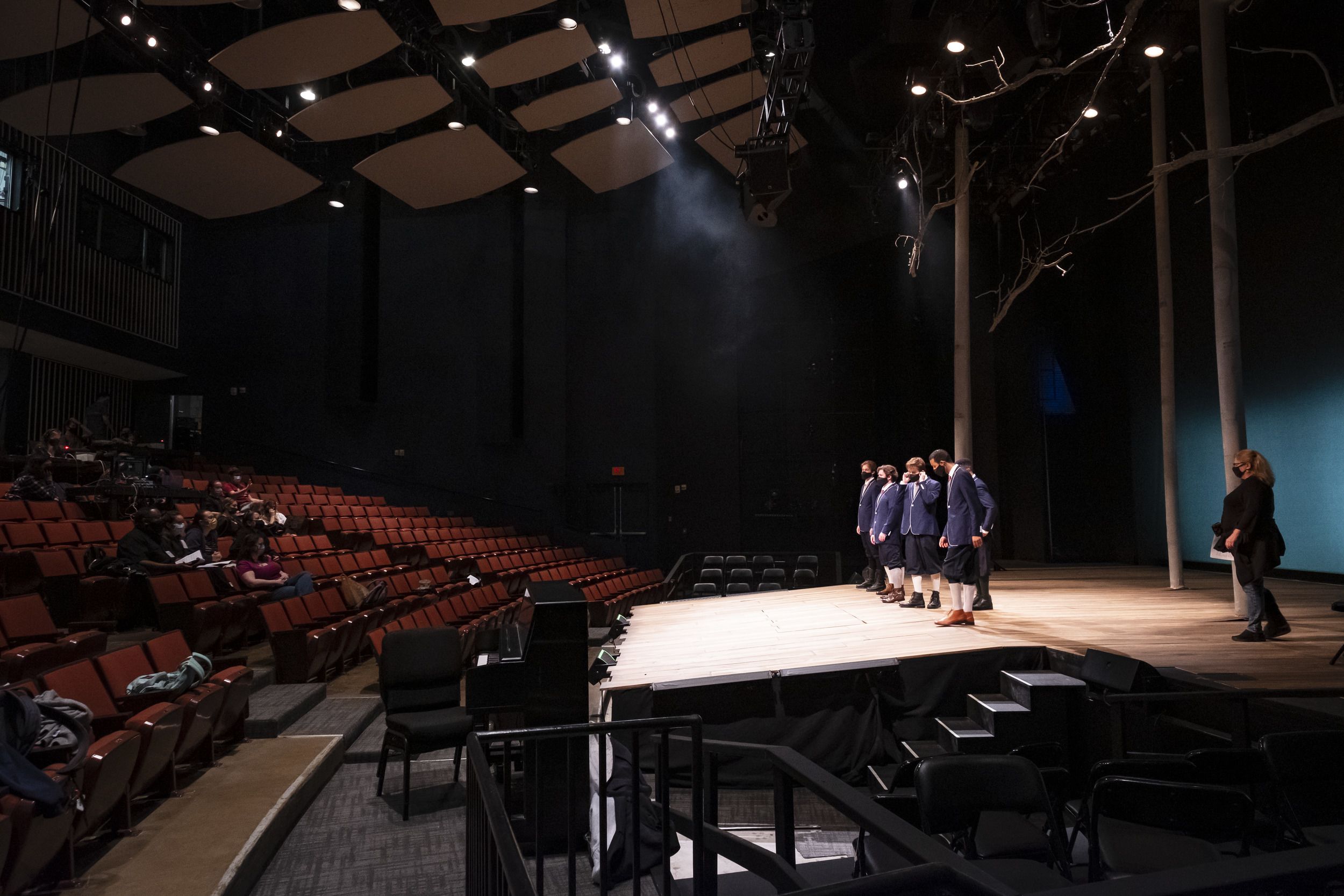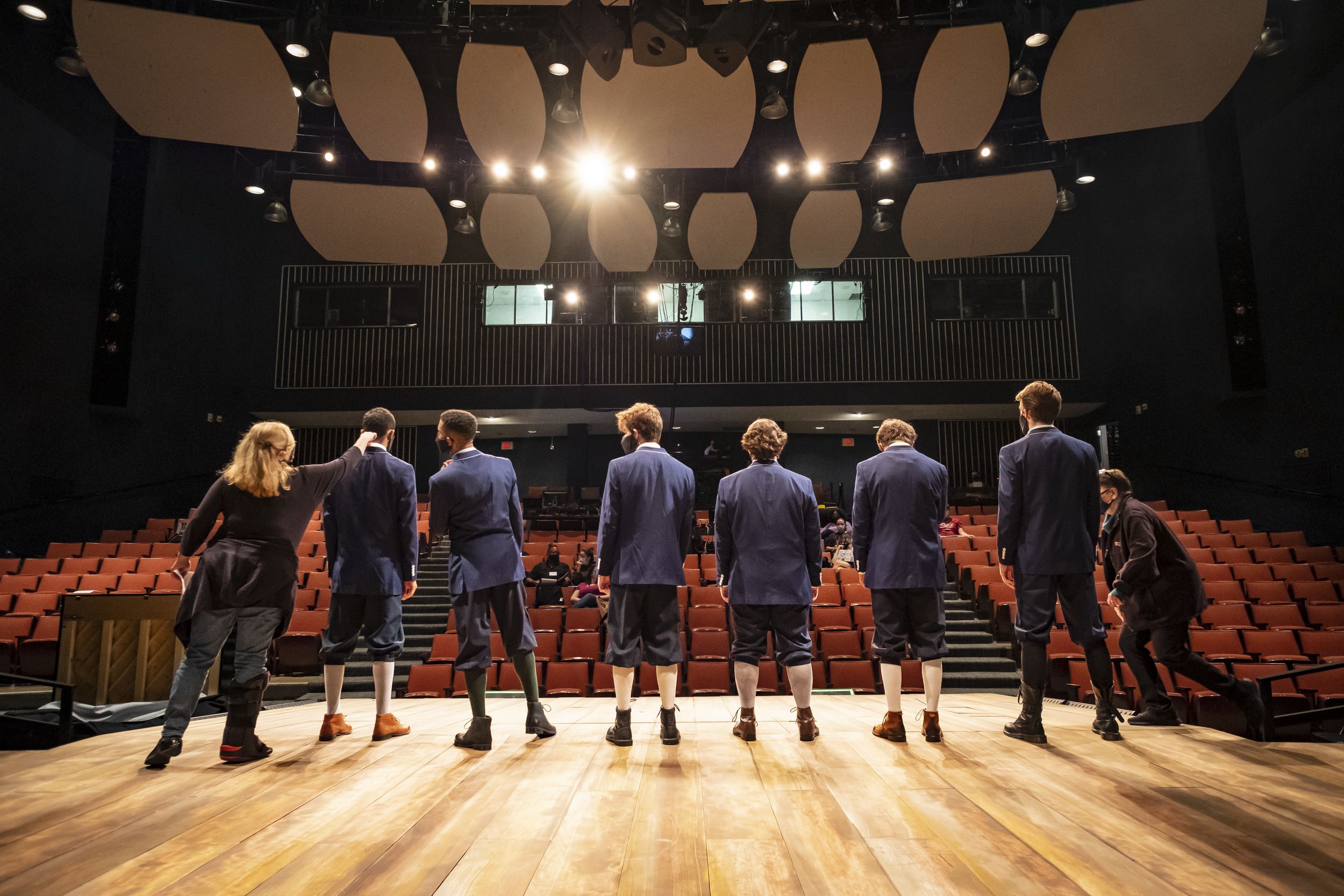 Item 1 of 6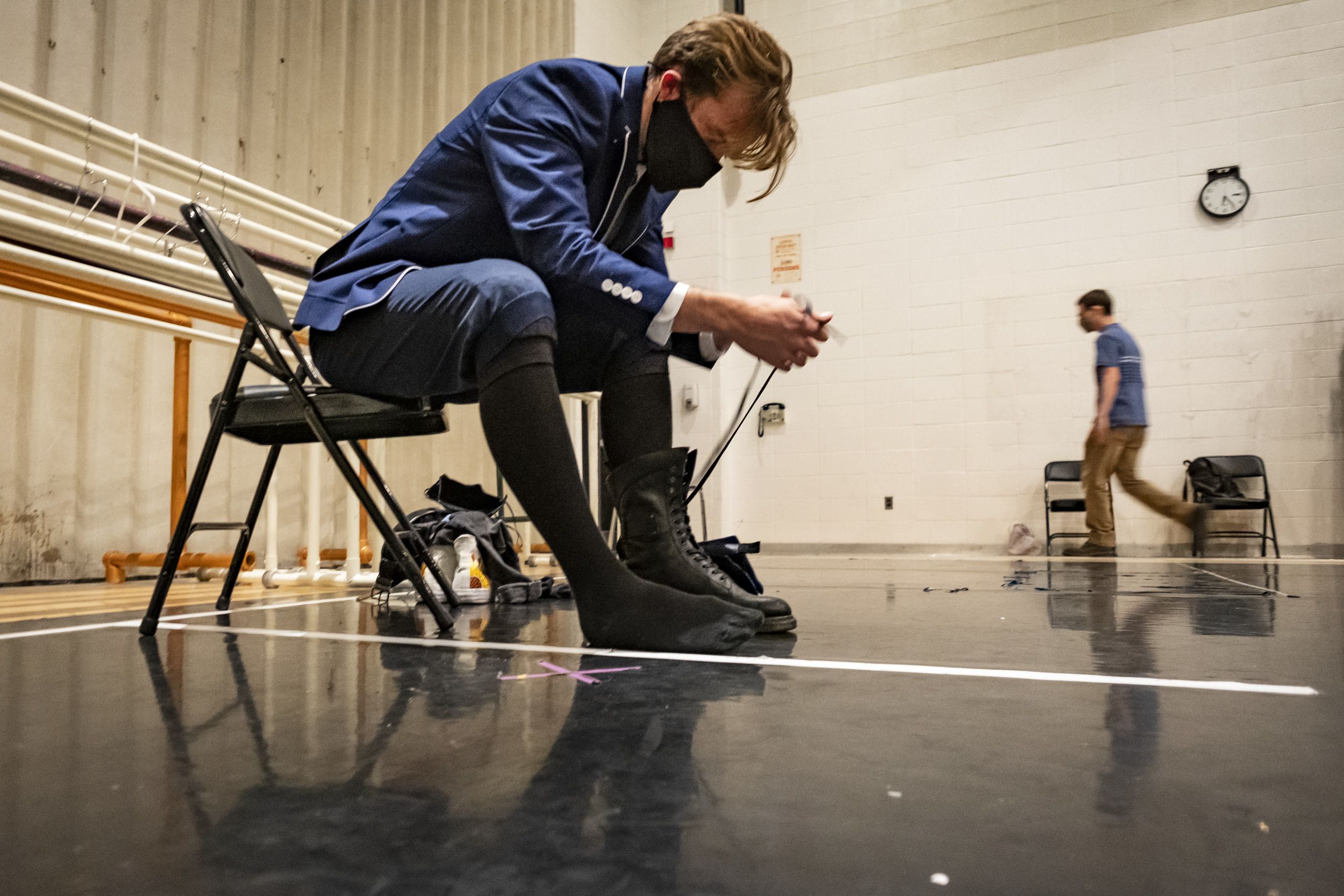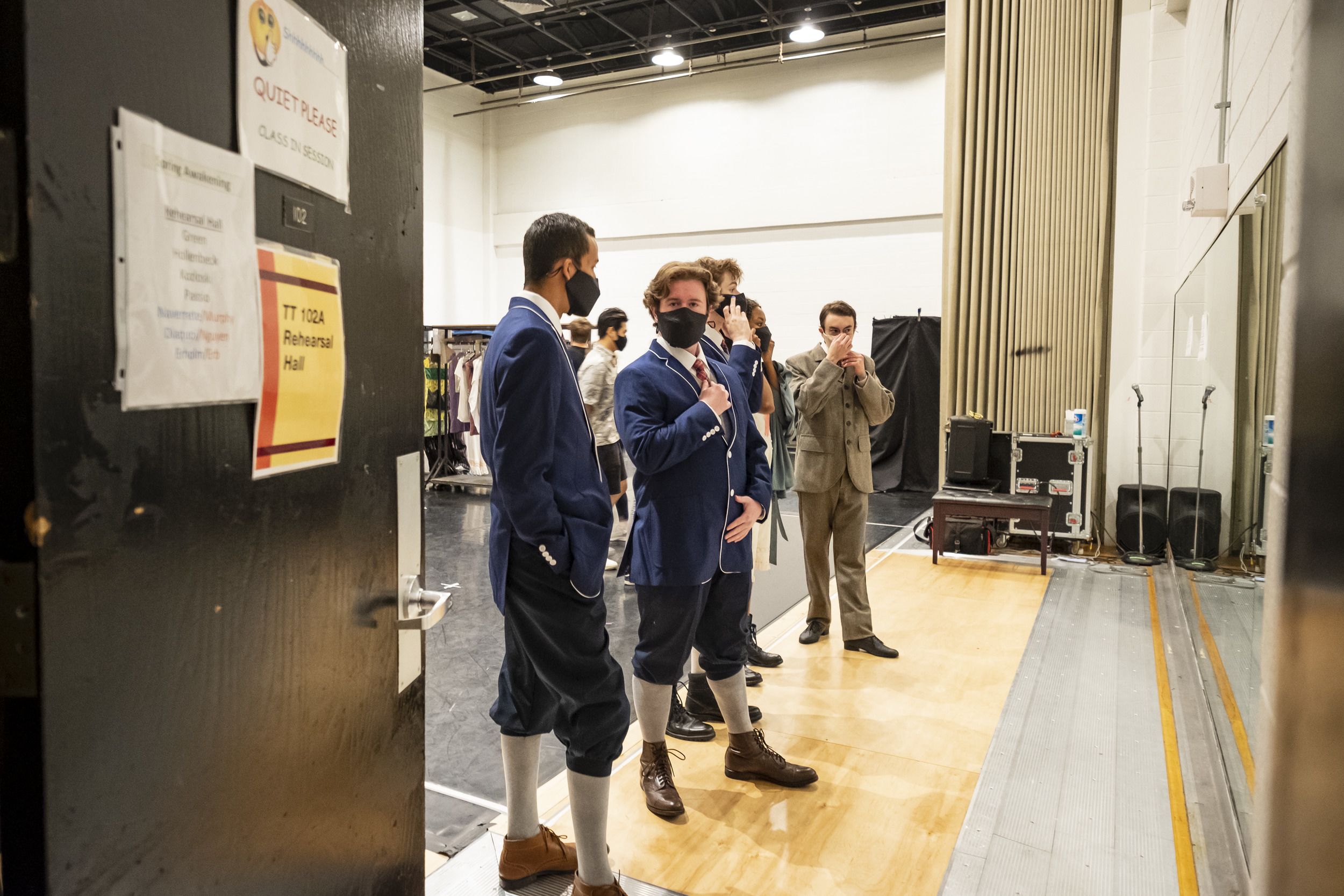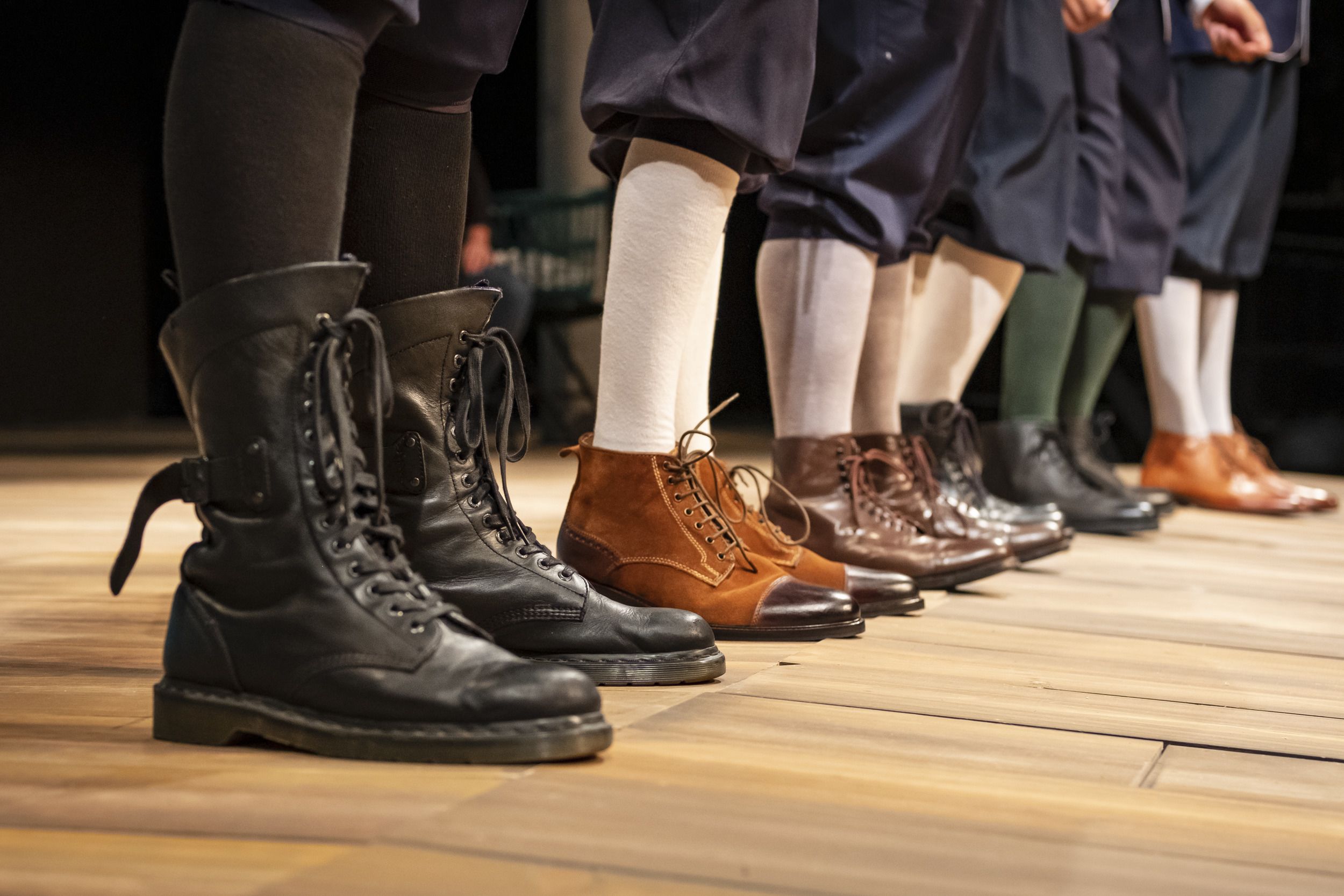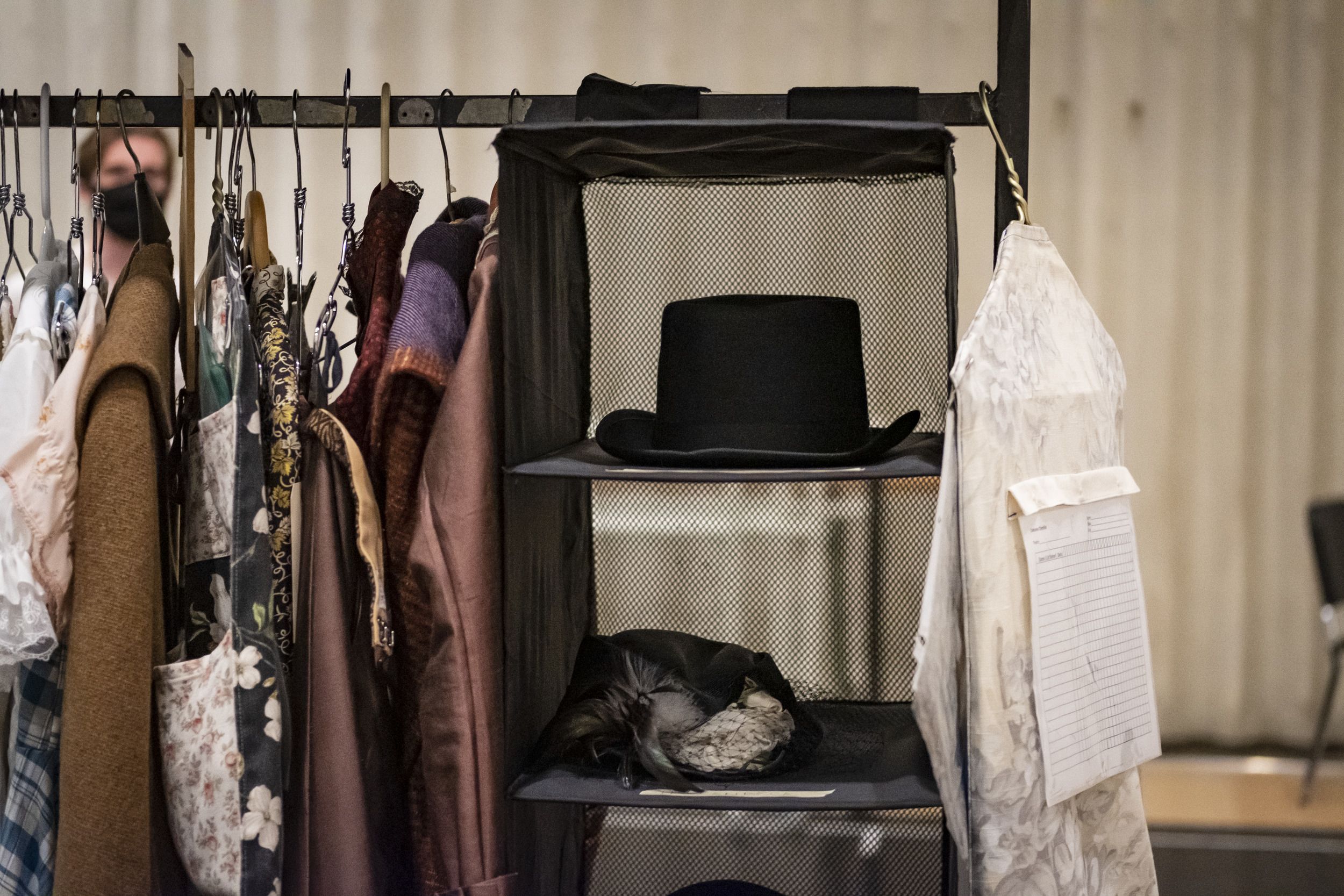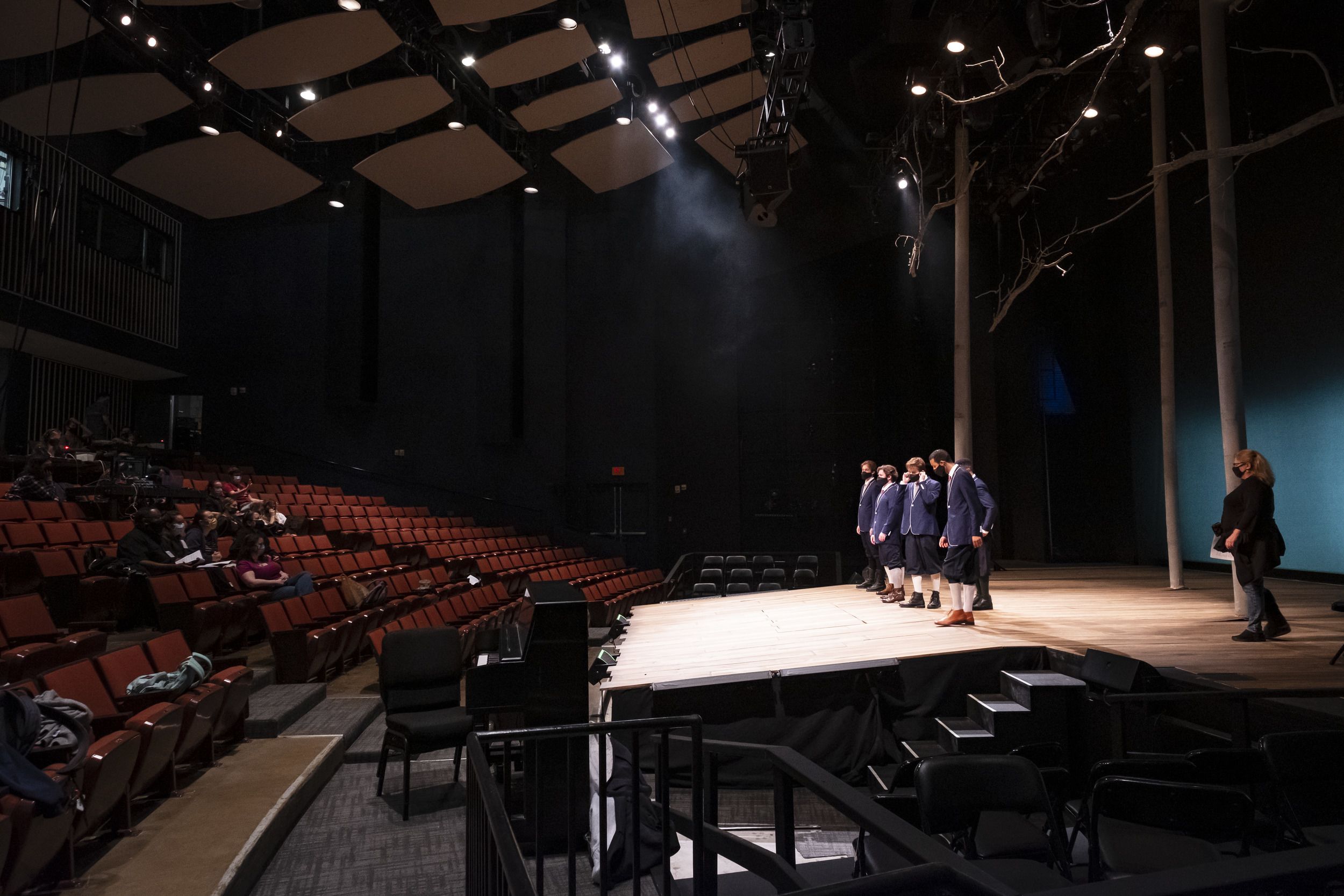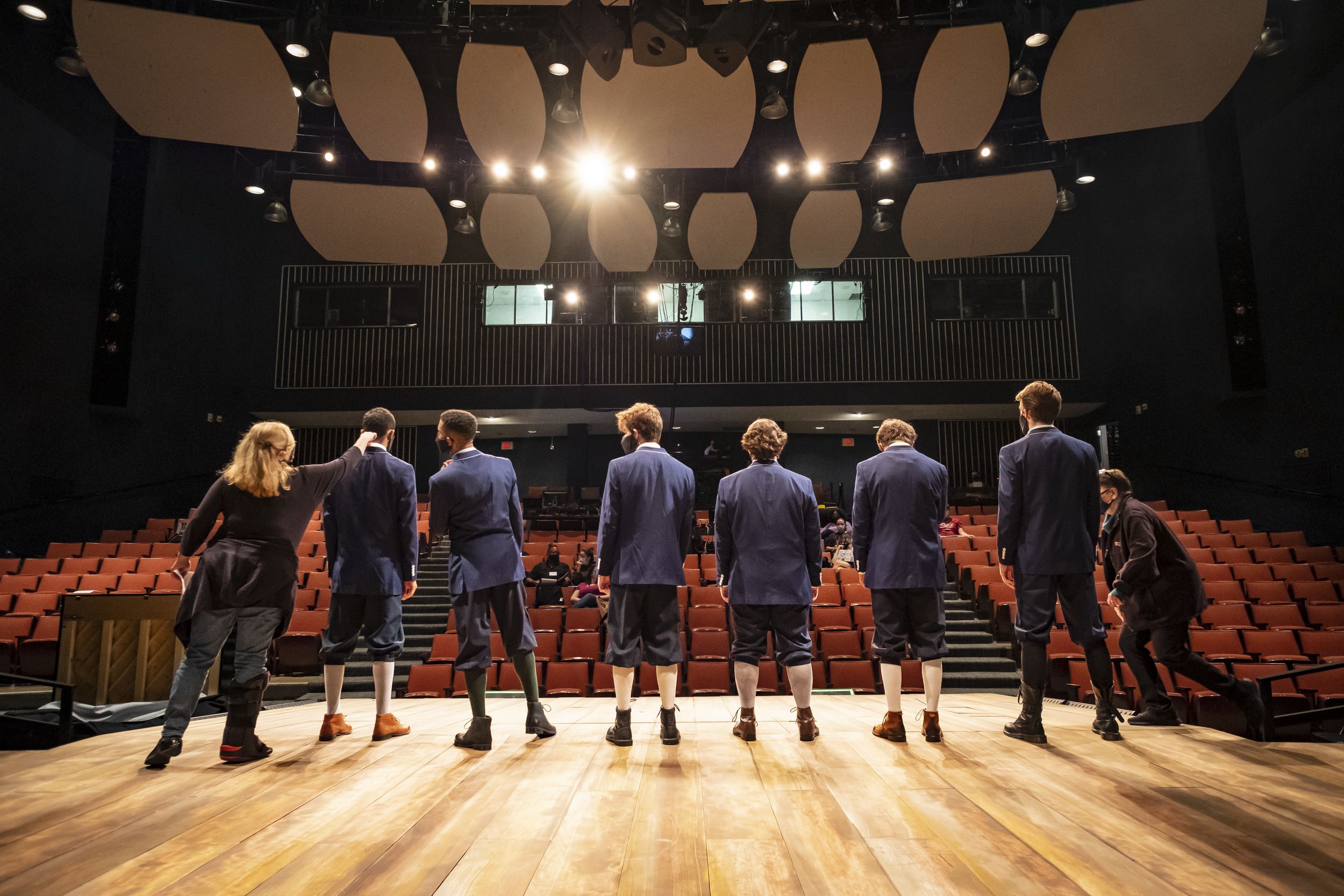 The audio and costume departments collaborated to create microphones and face masks specifically designed to make it easier for the performers to sing while wearing masks.