Temple University

'

s 134th Commencement


Congratulations, Class of 2021!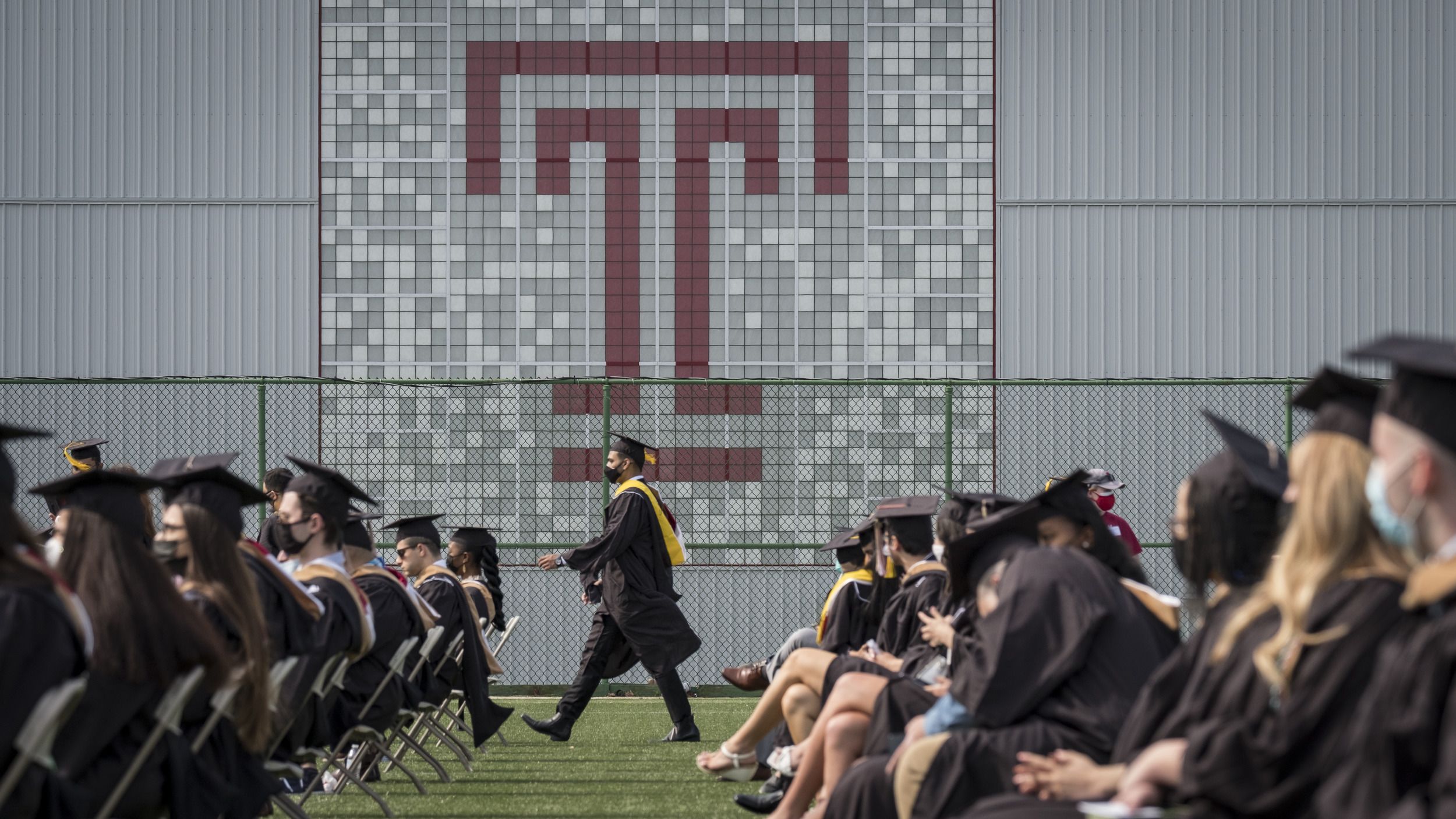 Outdoor stages were constructed across campus at the Temple Sports Complex, Geasey Field and the Edberg-Olson Athletic Hall. Chairs were placed—and spaced—on the floor at the Liacouras Center and the Temple Performing Arts Center so graduates could safely be together. The university's 134th Commencement ceremonies were unlike any other in Temple history. 
From an online celebration to honor the entire graduating class to intimate in-person school and college ceremonies where graduates had the opportunity to walk across the stage and be with their classmates, the Temple community was full of pride. 
Speeches pointed out the perseverance, strength, compassion and creativity that this class has exhibited through an unpredictable and often challenging year. While honoring what they've endured, joy brought all Owls—family, faculty, staff, alumni and friends—together to celebrate this class.
"The way we have responded to adversity is absolutely a clear depiction of how effortlessly our class as a whole can react to anything thrown our way."   
-Class of 2021 student speaker
Jennifer Sierra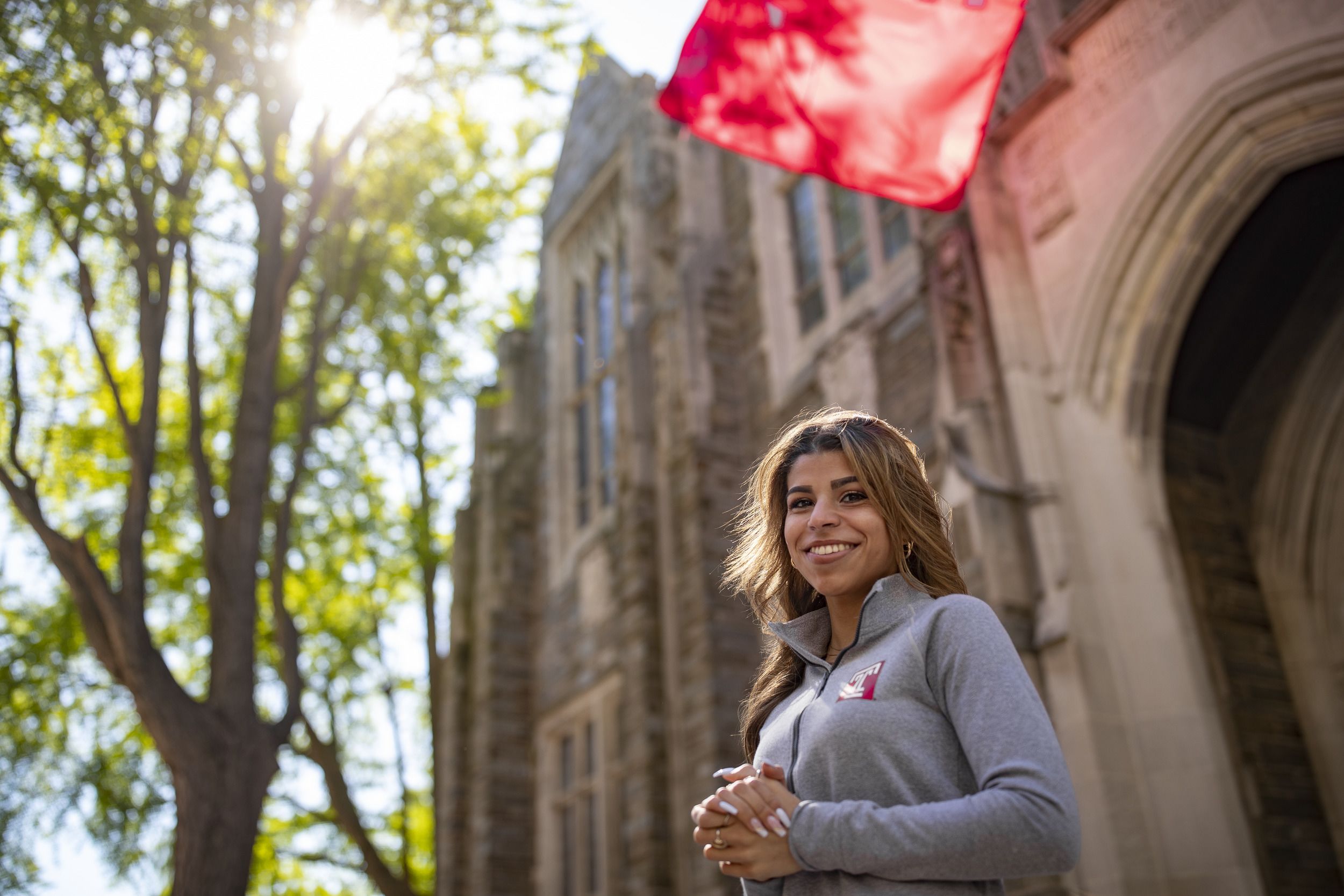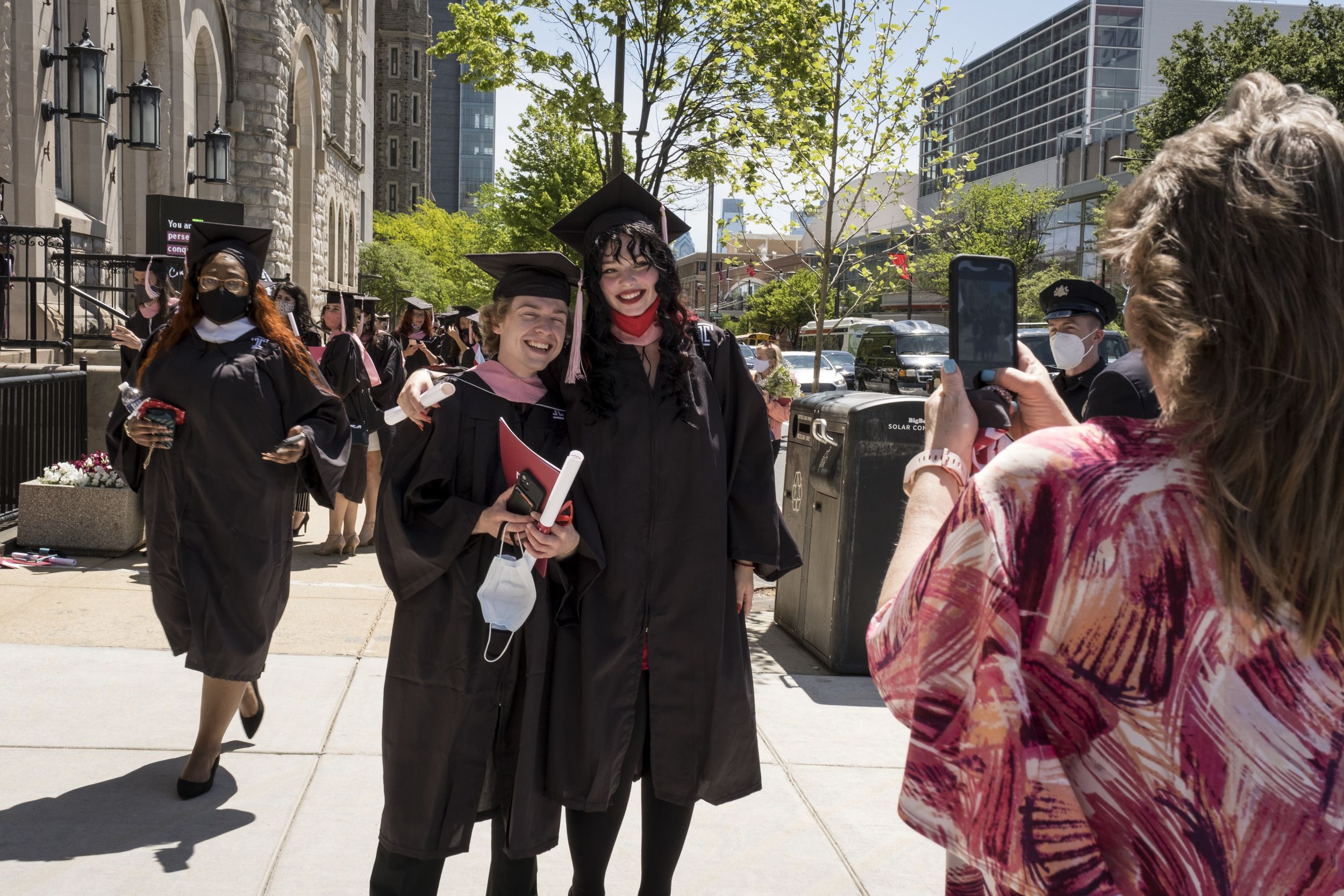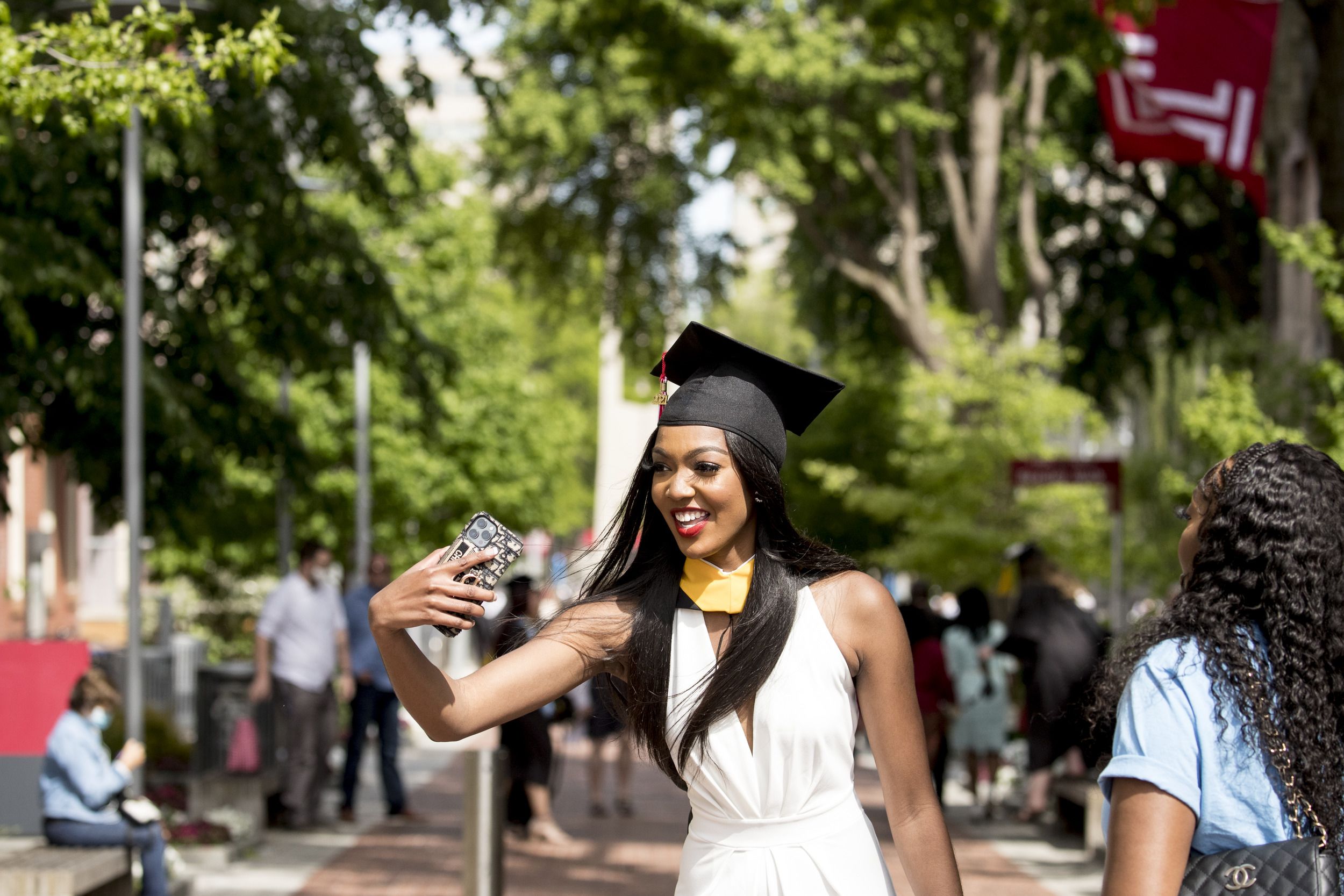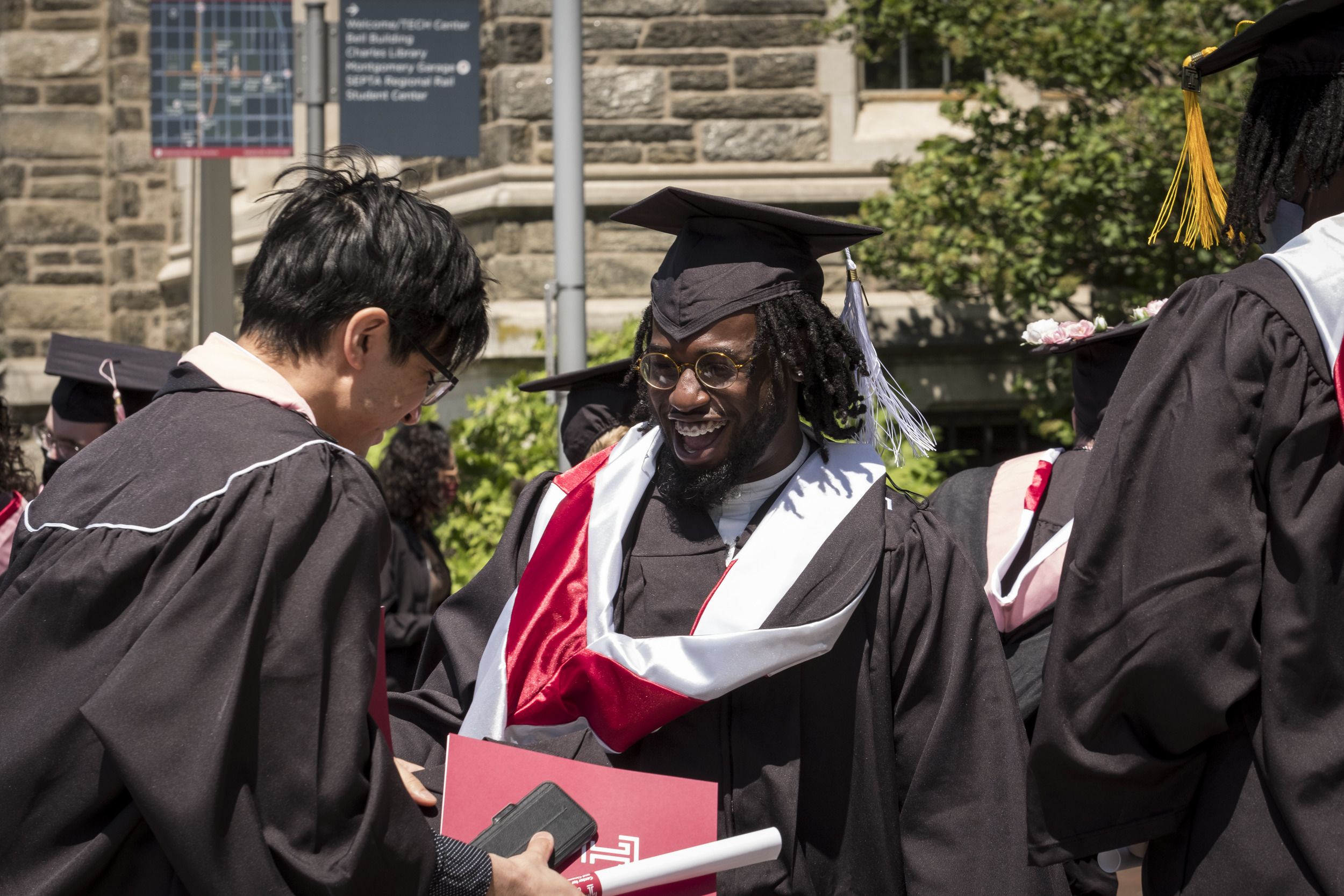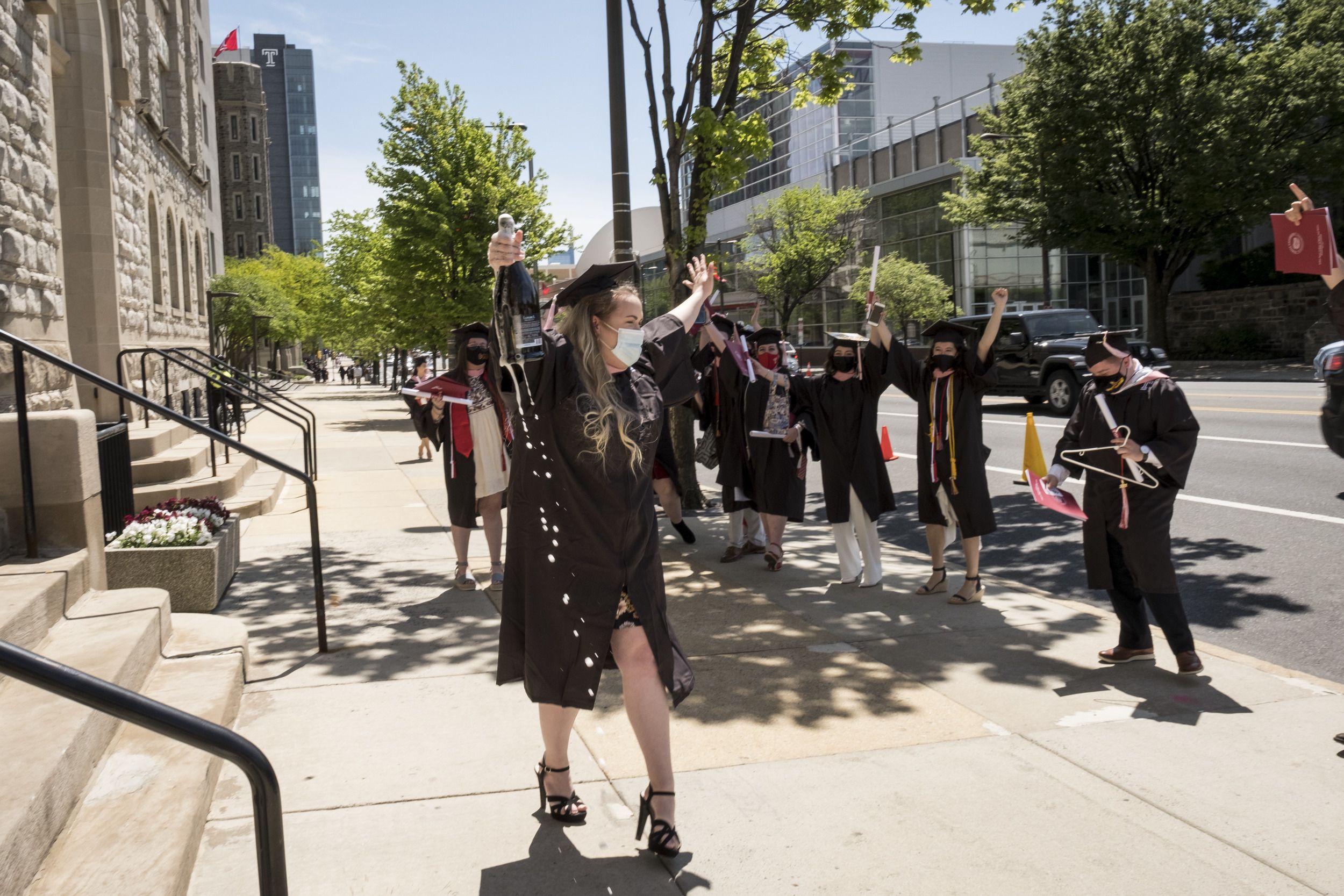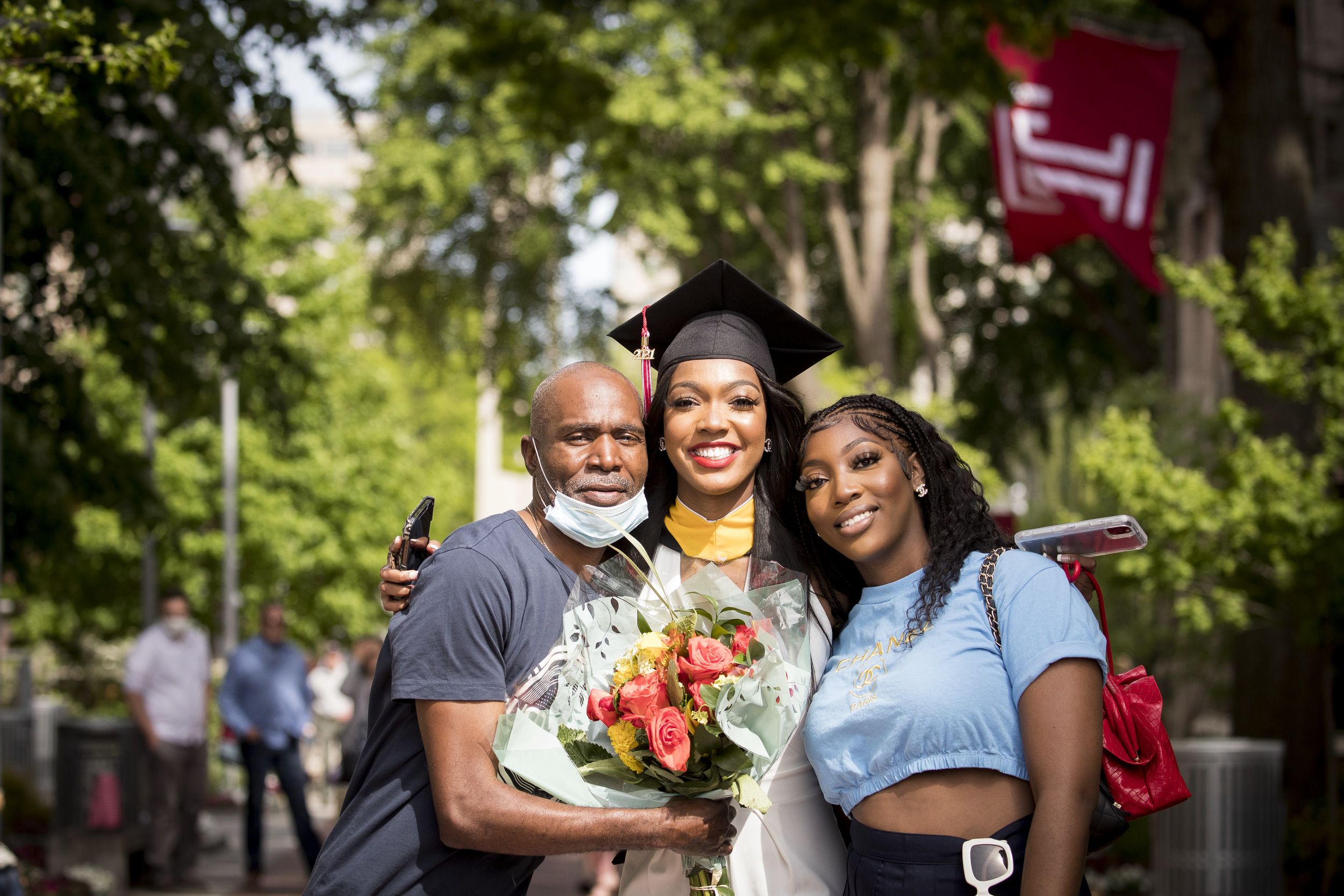 Item 1 of 5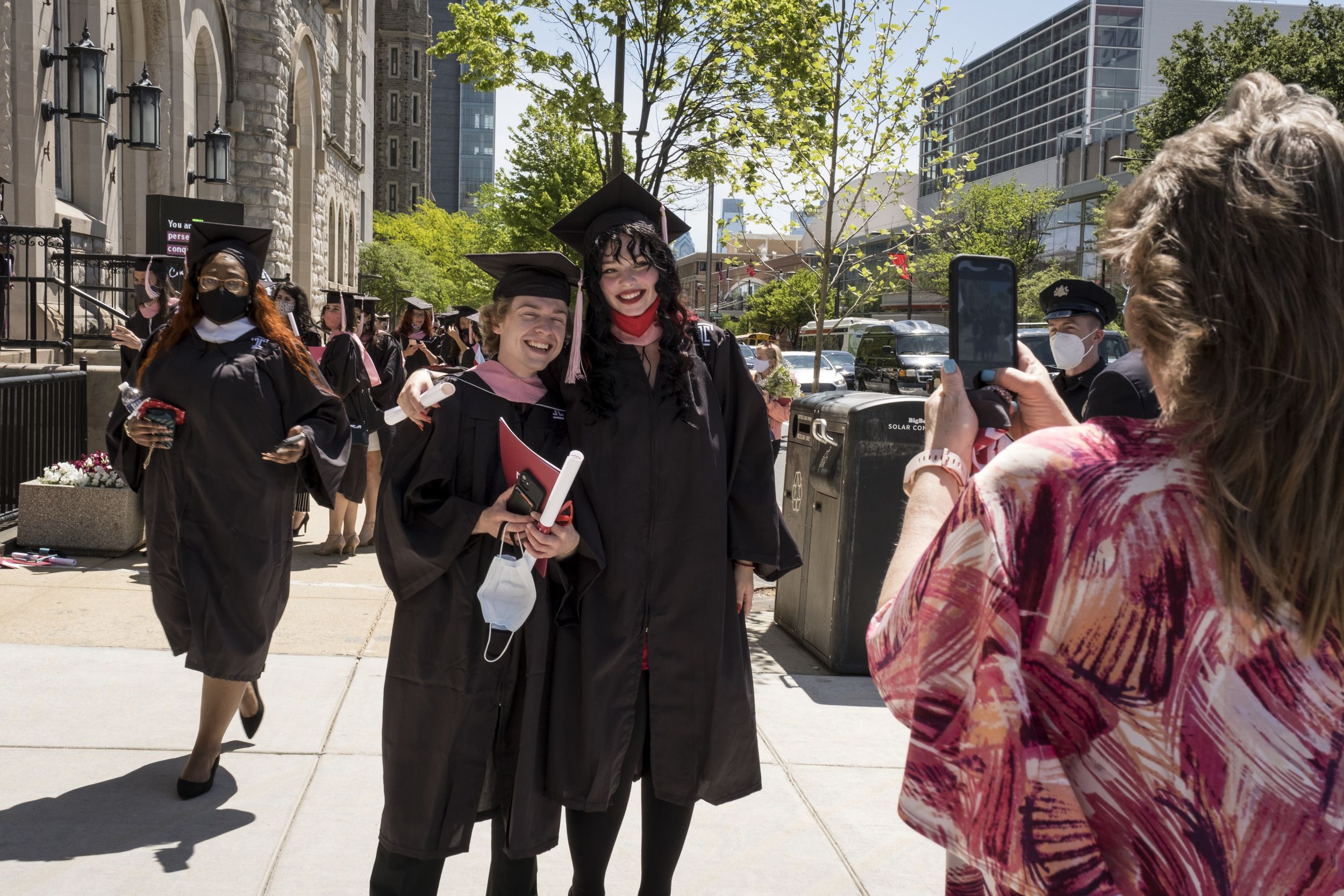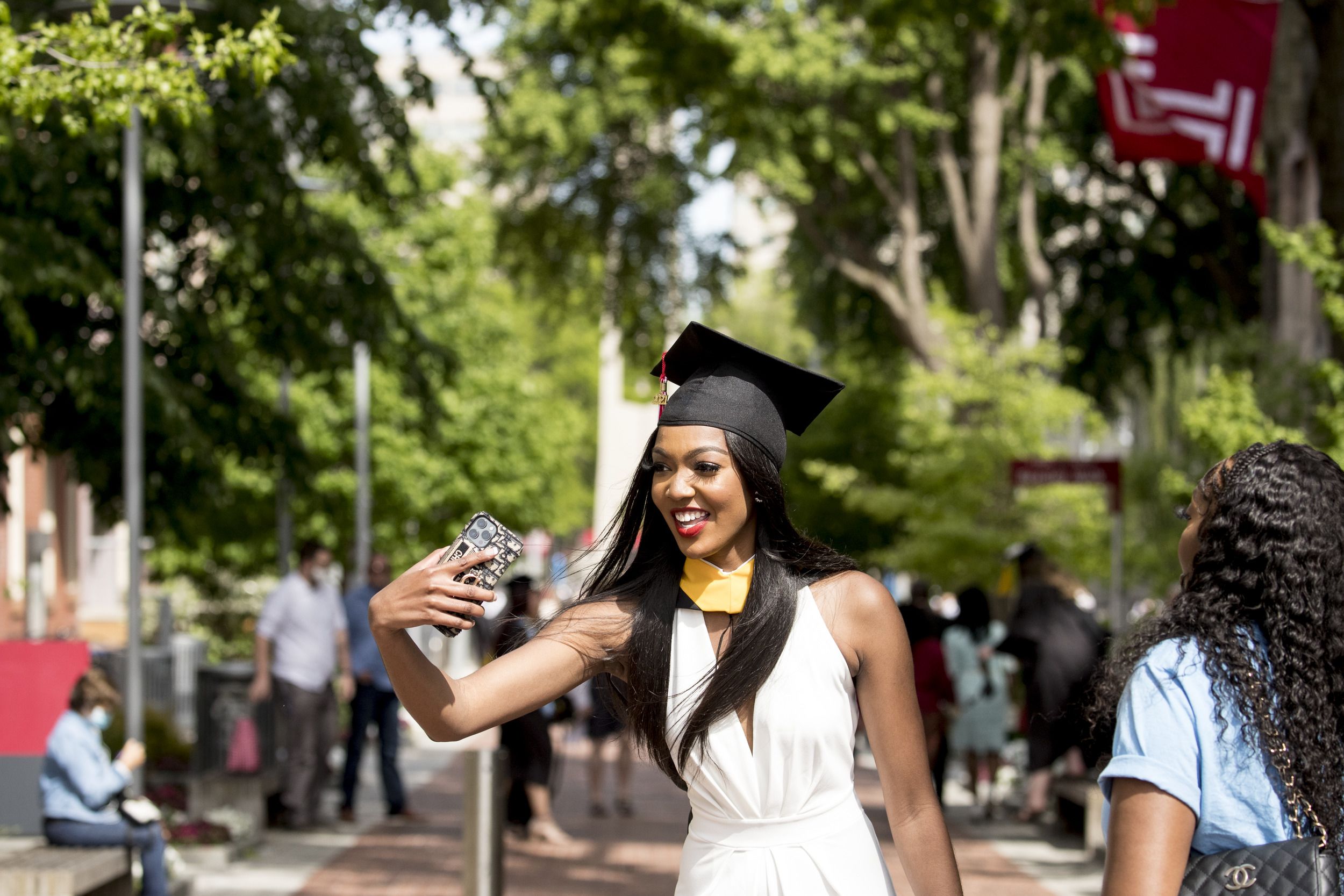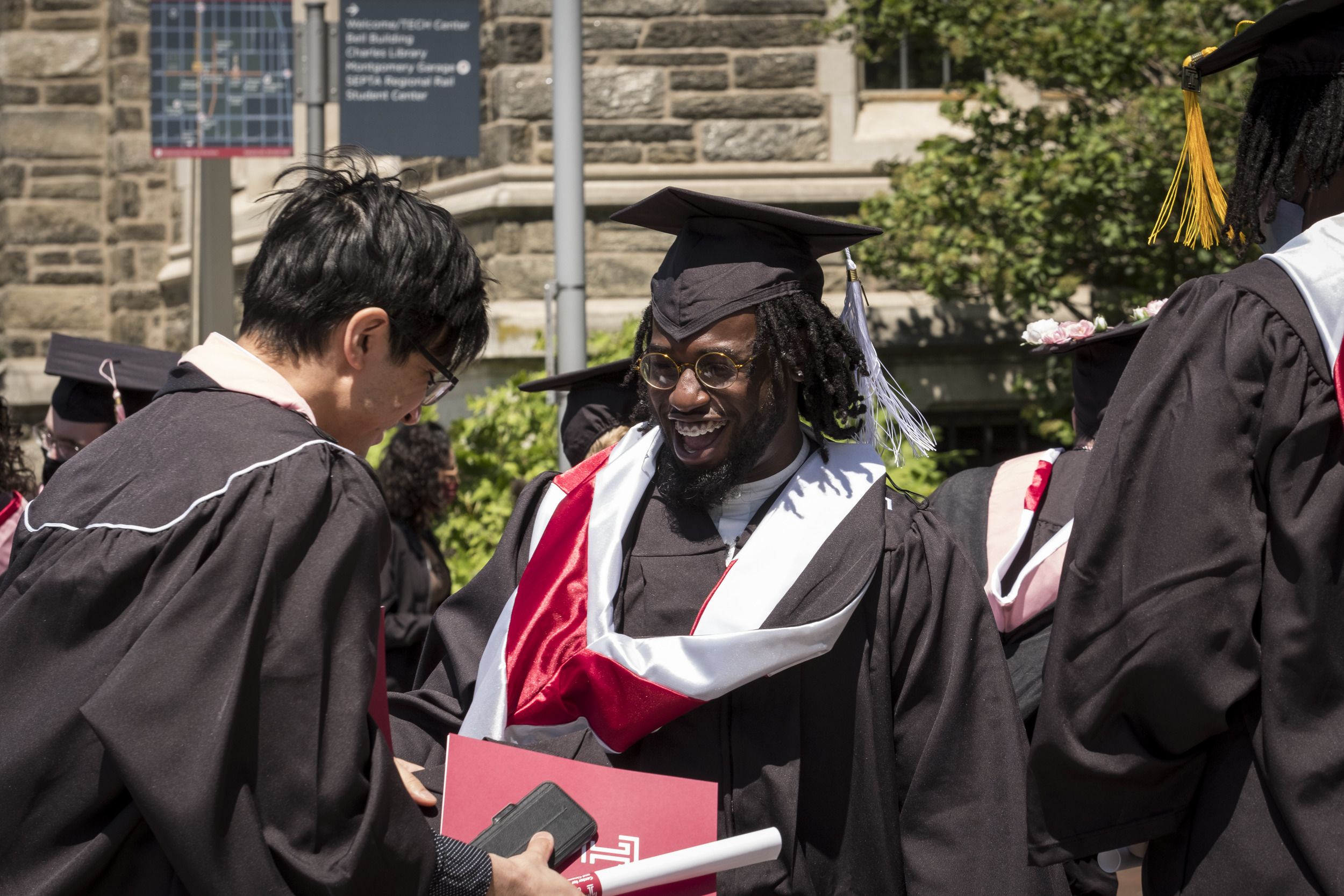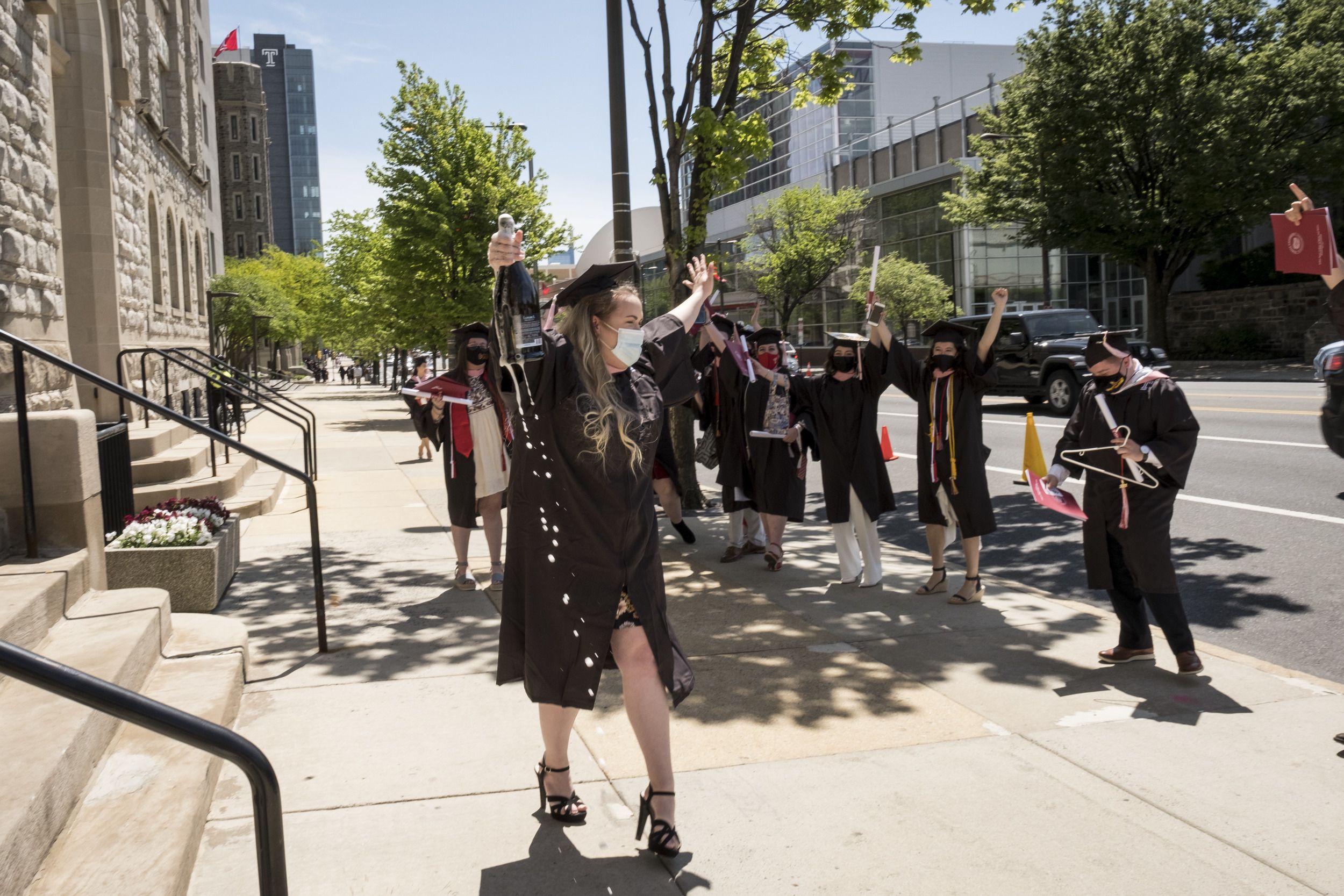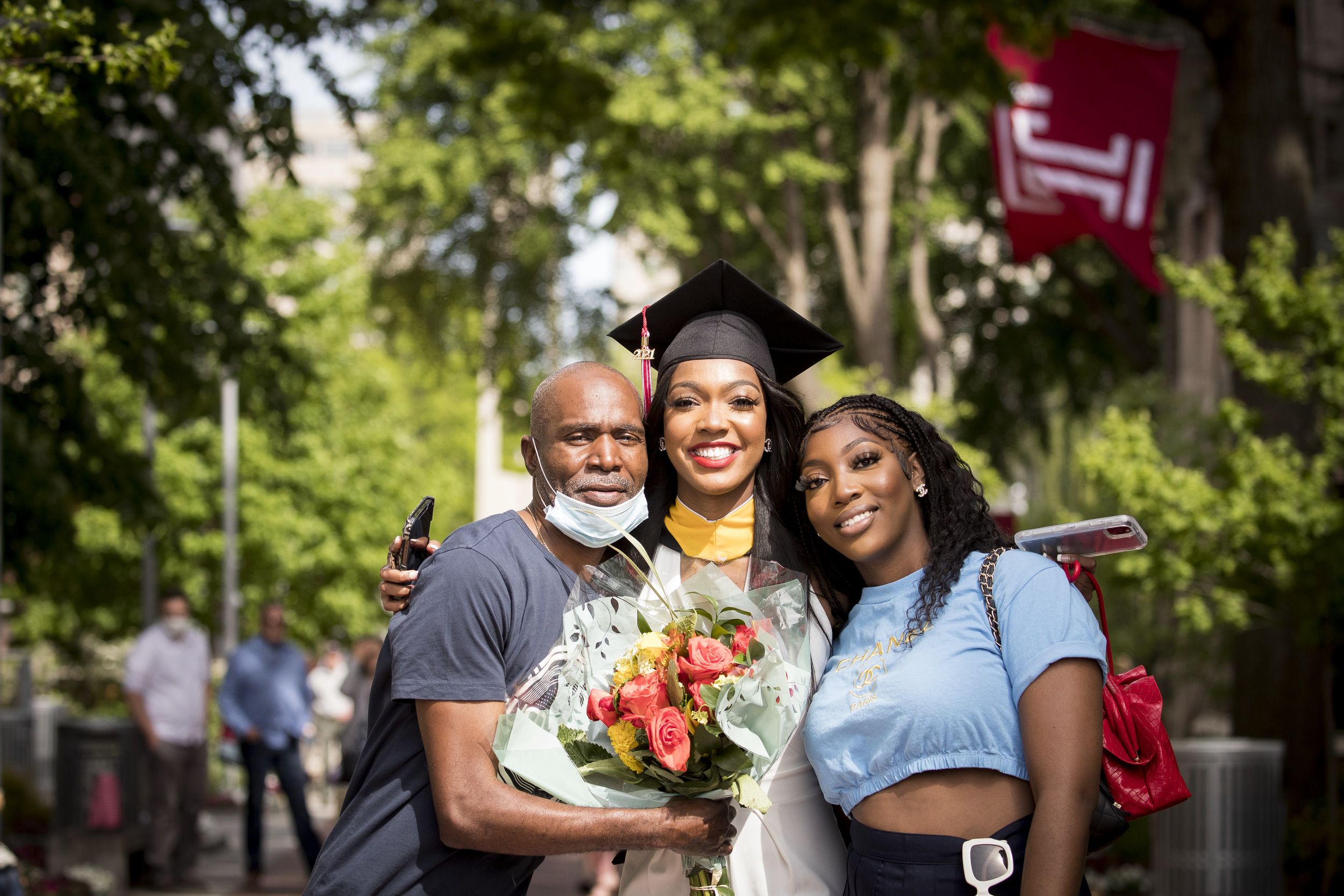 "You've studied hard, you've conducted research, you

'

ve persevered, you

'

ve overcome many challenges. You made Temple strong … Your tenacity and leadership will make the world a better place."
-College of Science and Technology Dean and
Laura H. Carnell Professor of Science
Michael L. Klein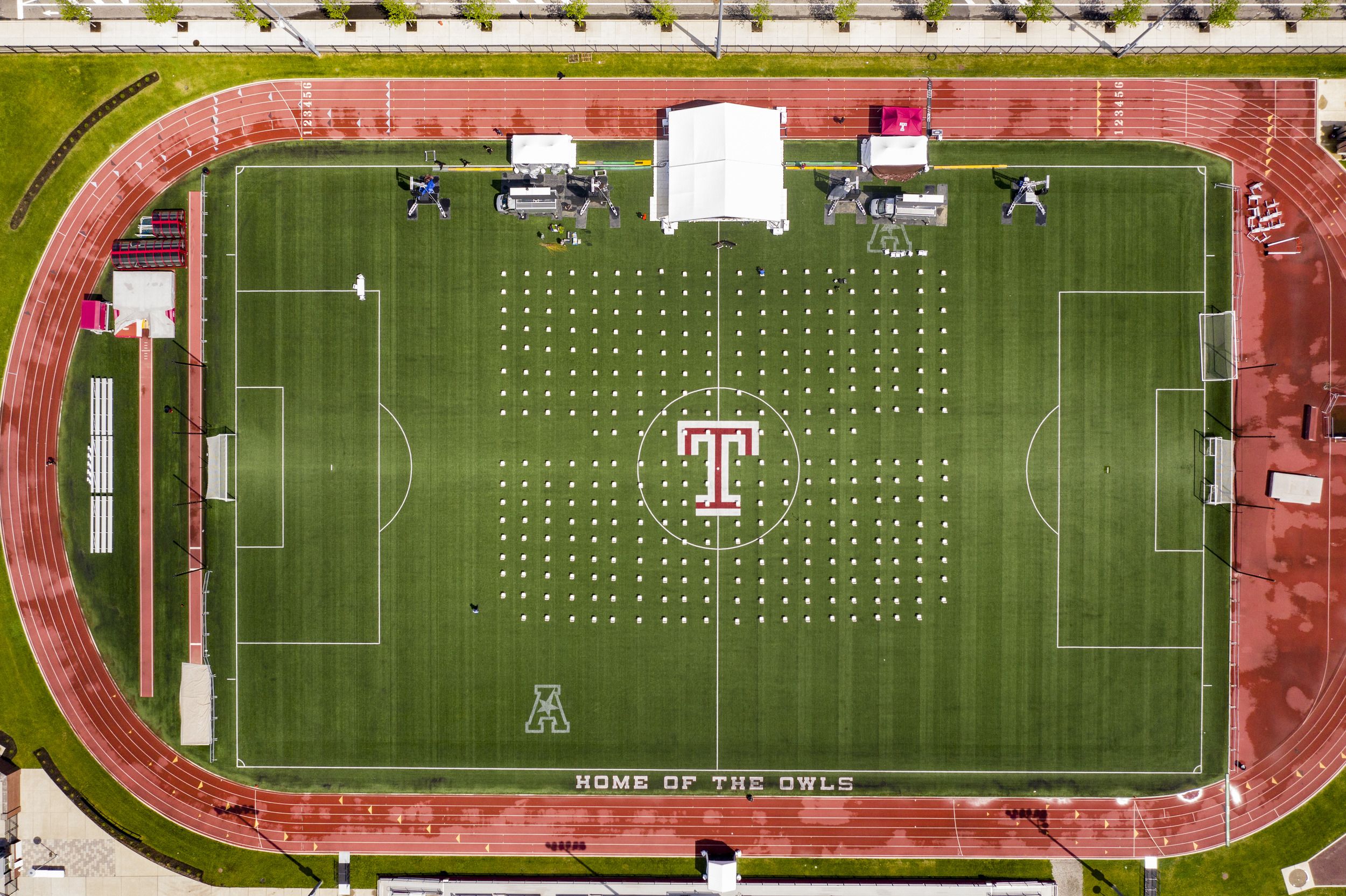 "I hope Temple will always be a part of the story you tell wherever you go ... As you leave this nest, spread your wings and take all of your Temple experiences and relationships with you to build your own nest and create your own Temple story."
-President
Richard M. Englert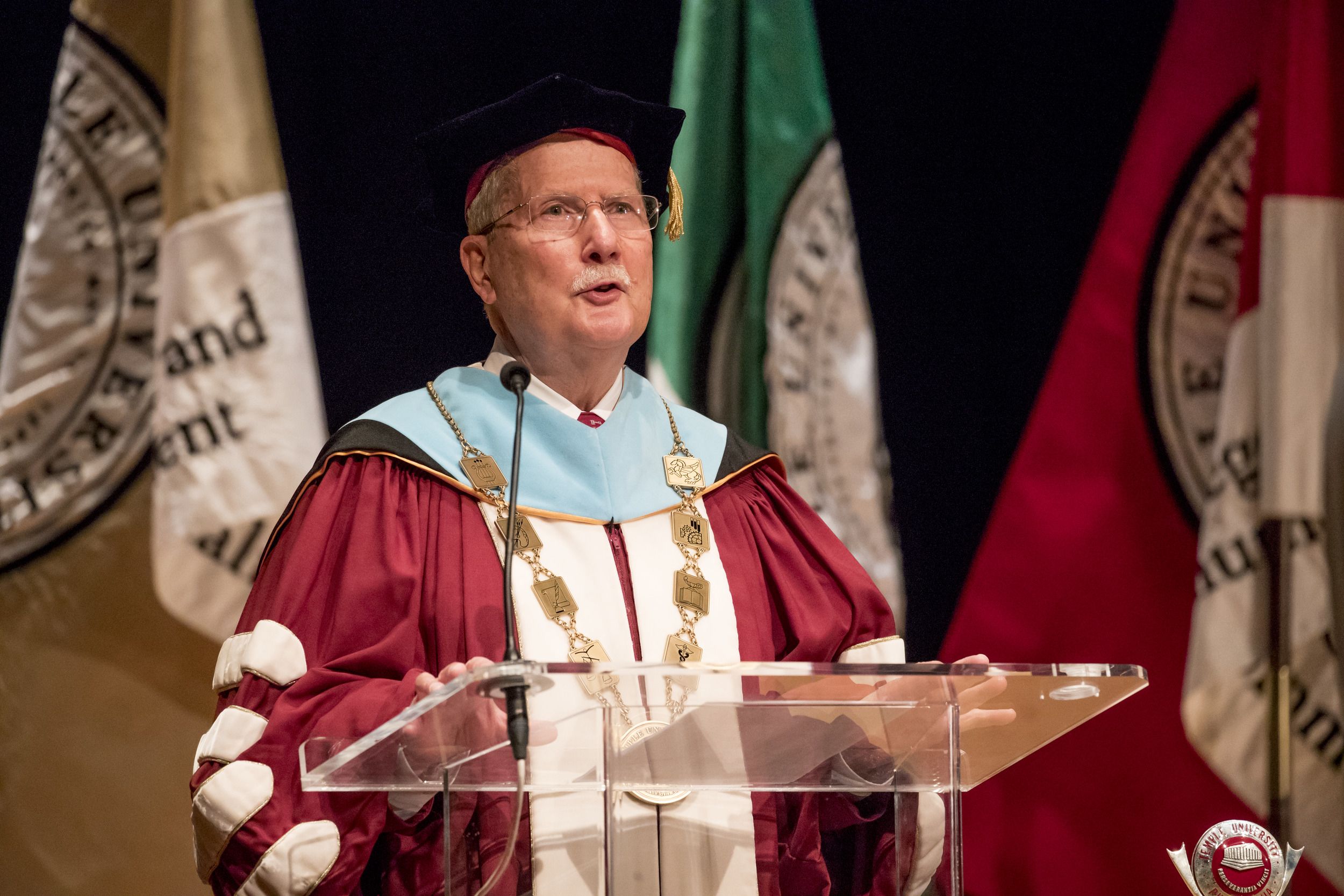 "I hope that you will take this experience and put it in your heart and soul, put it away in case you ever need it again. The qualities that got you through this year are qualities that will serve you well."
-Provost
JoAnne A. Epps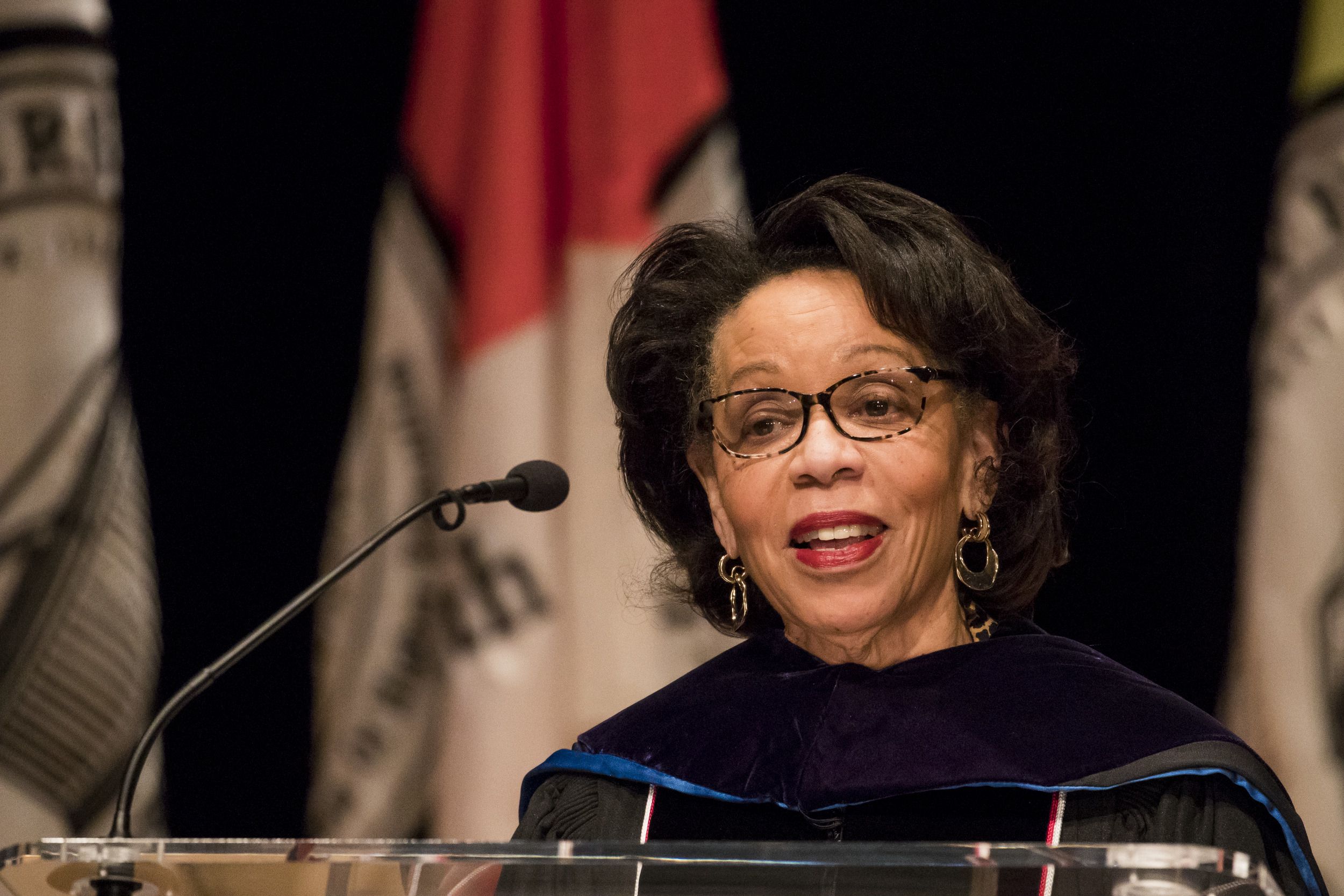 "You've developed a deep appreciation for making your voices heard. That is a hallmark of every Temple graduate. Use your voice wisely."
-Board of Trustees Chair
Mitchell L. Morgan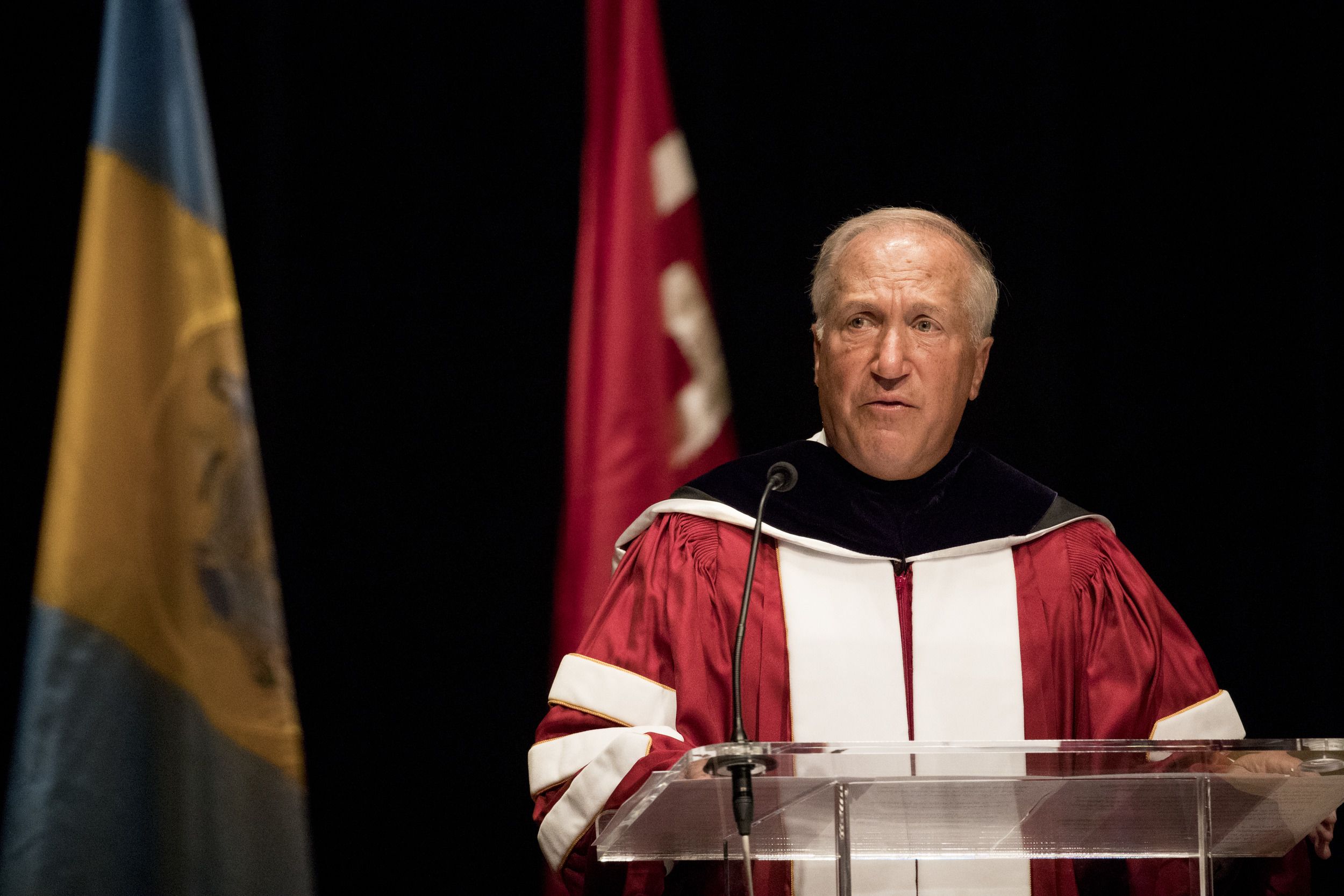 "Now, the whole country knows what we've always known: How tremendously smart you are, how much resilience and scrappiness you have, and the most important, how much heart you have."
-Lewis Katz School of Medicine Interim Dean and and Surgeon-in-Chief of Temple University Health System
Amy J. Goldberg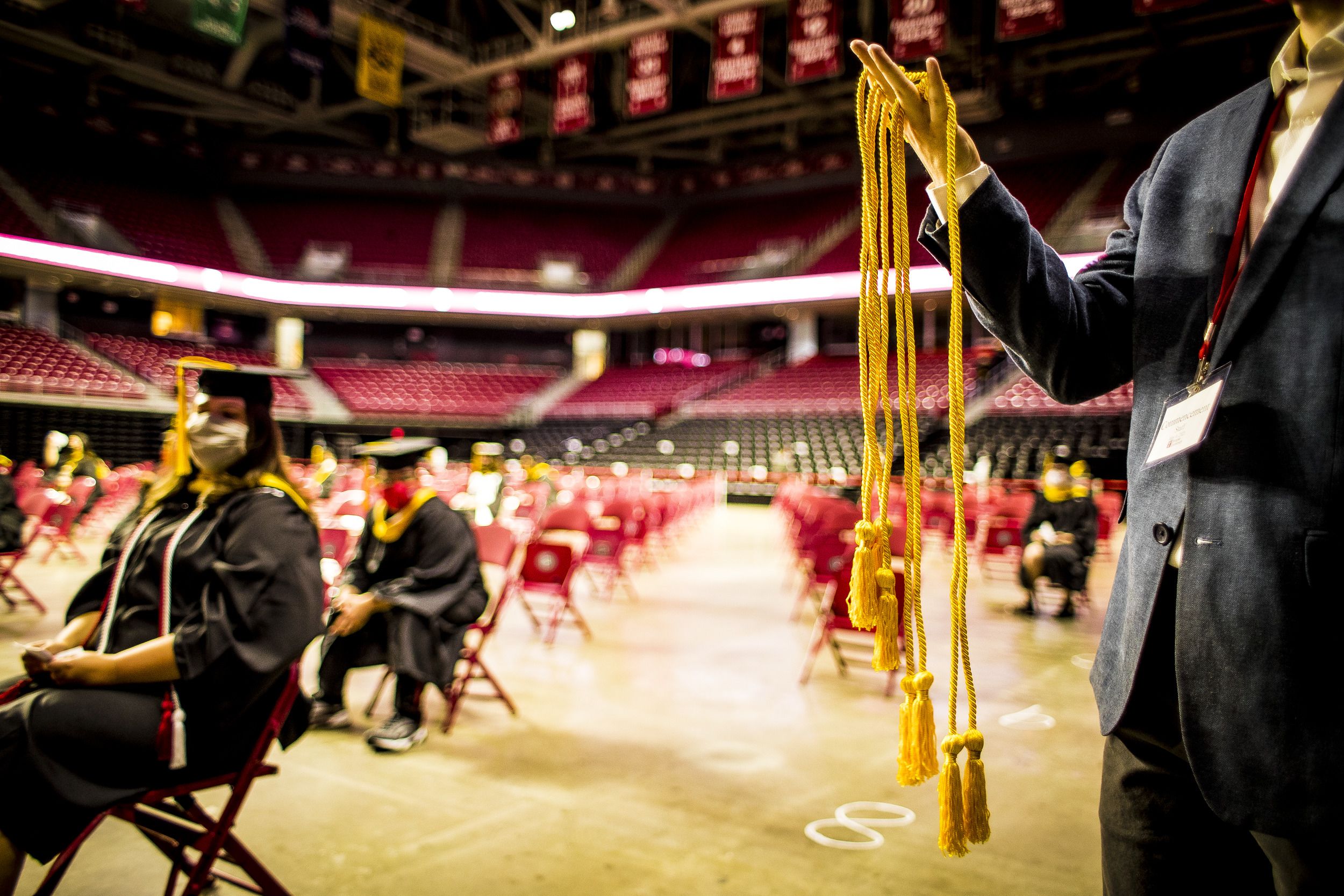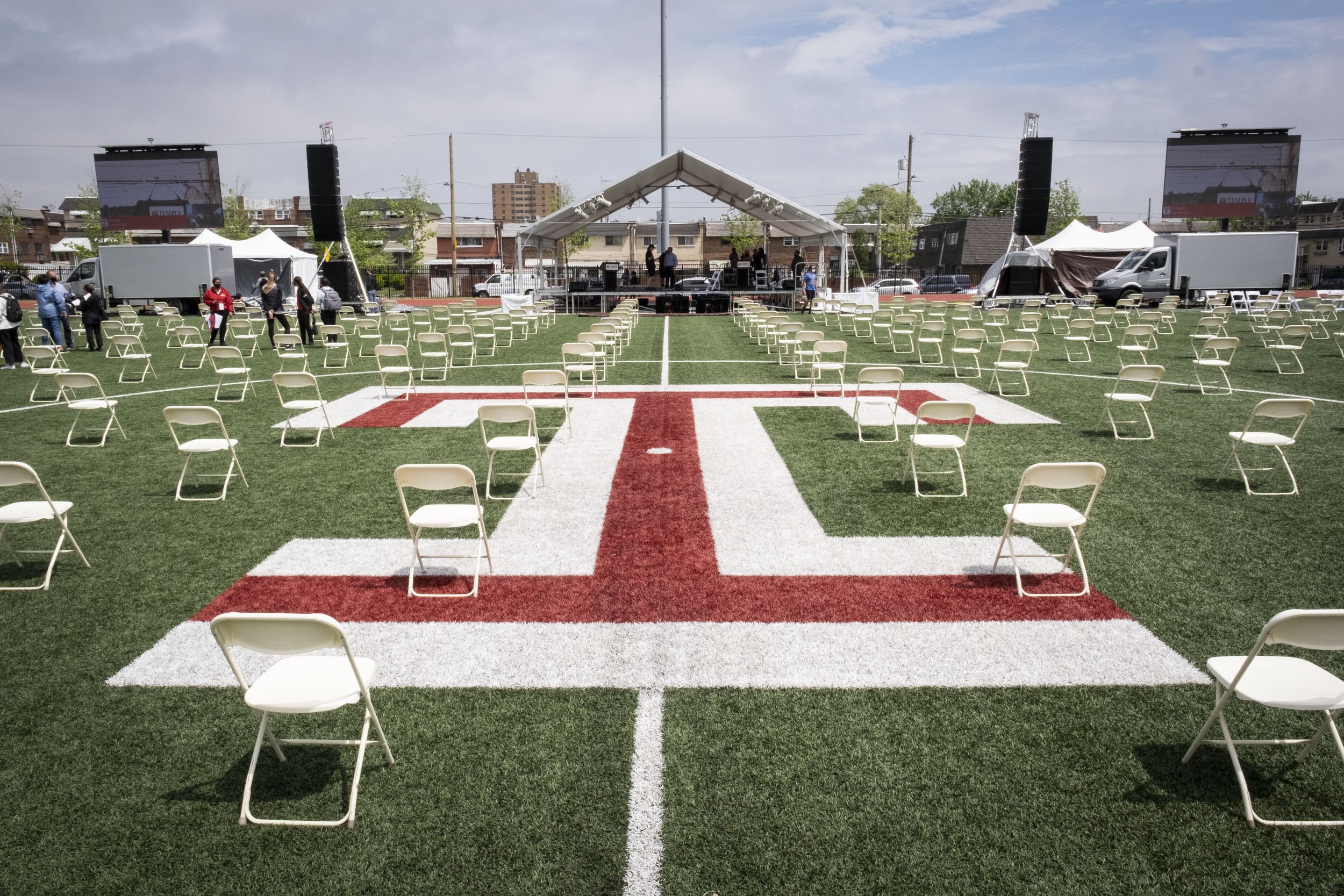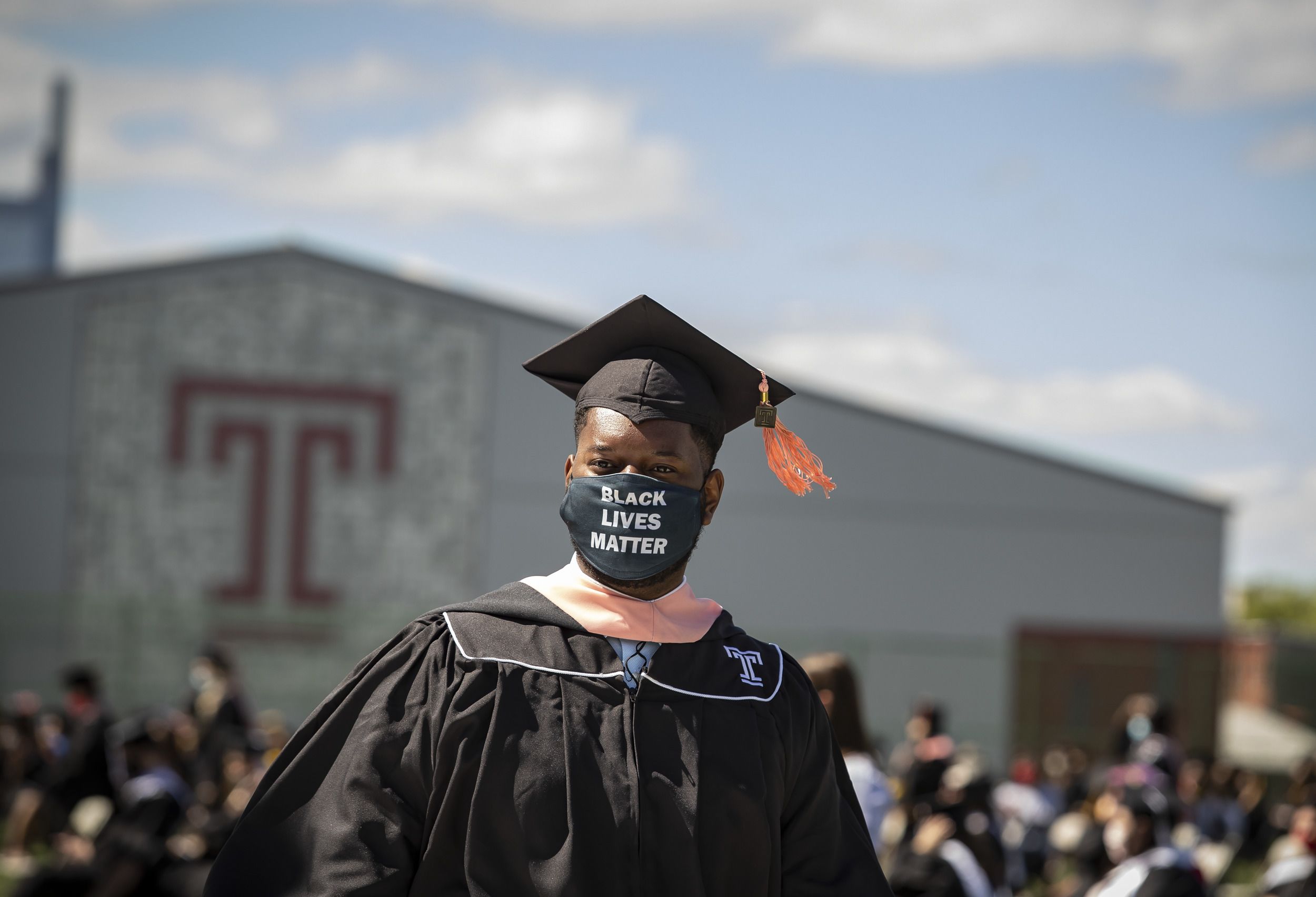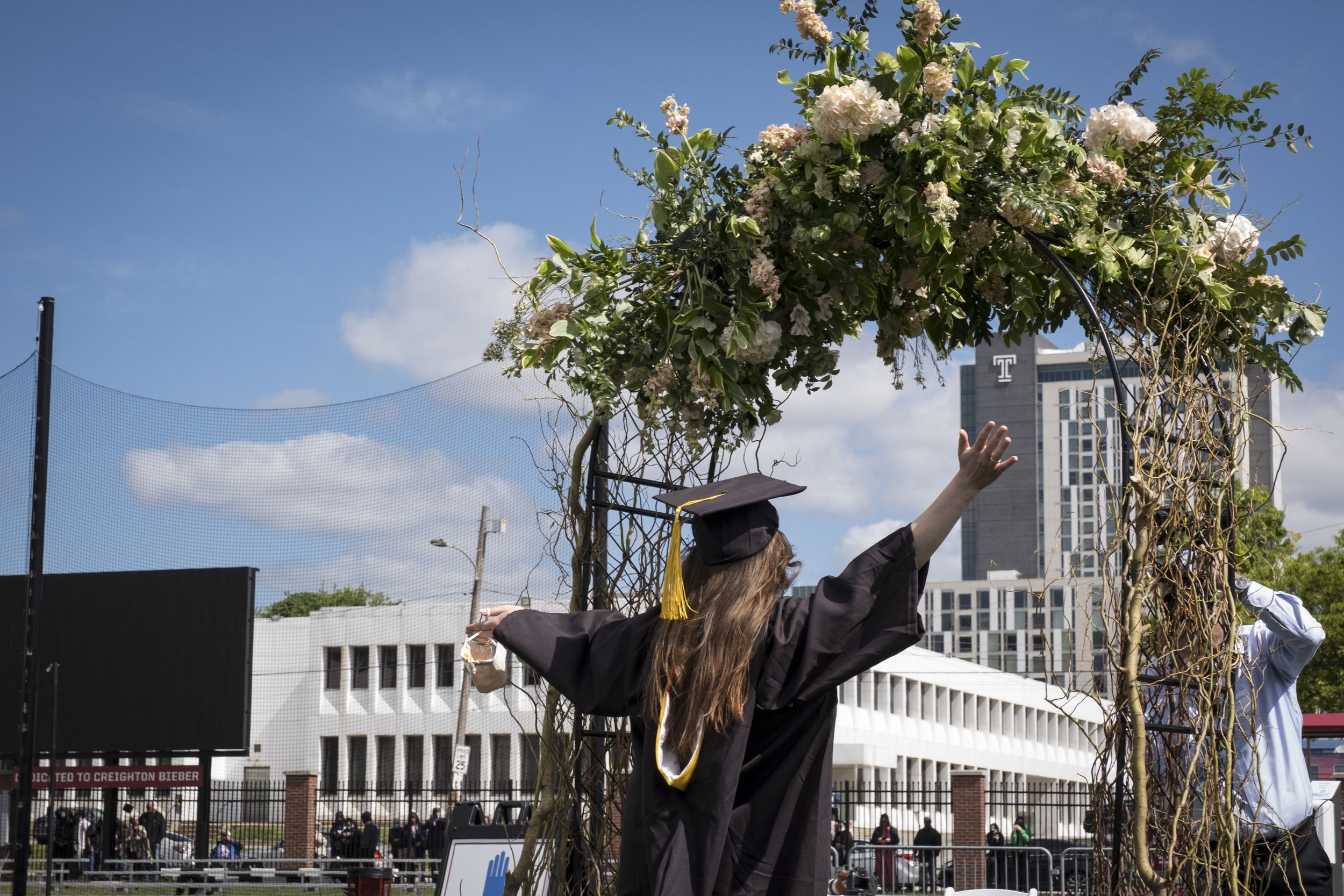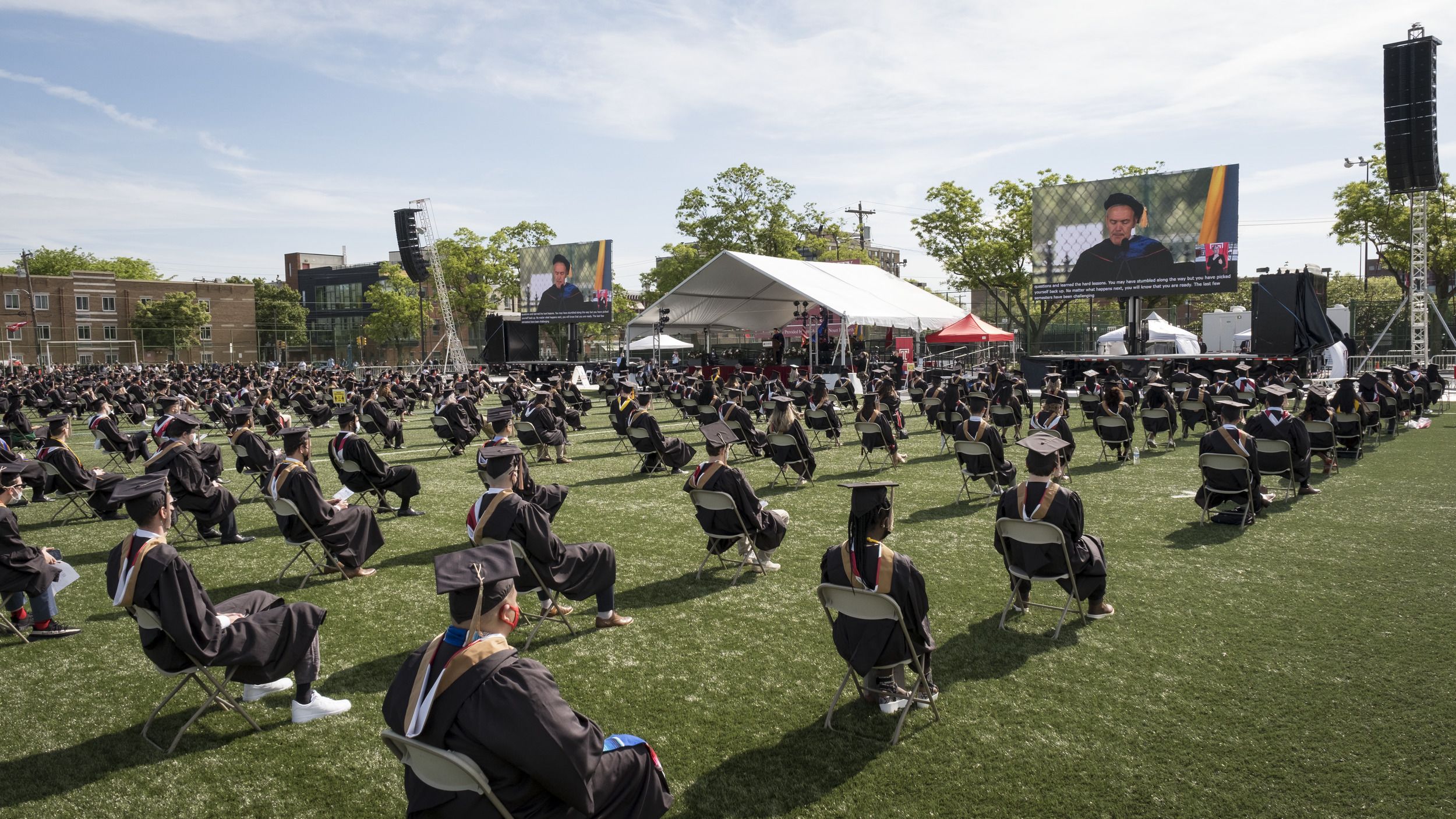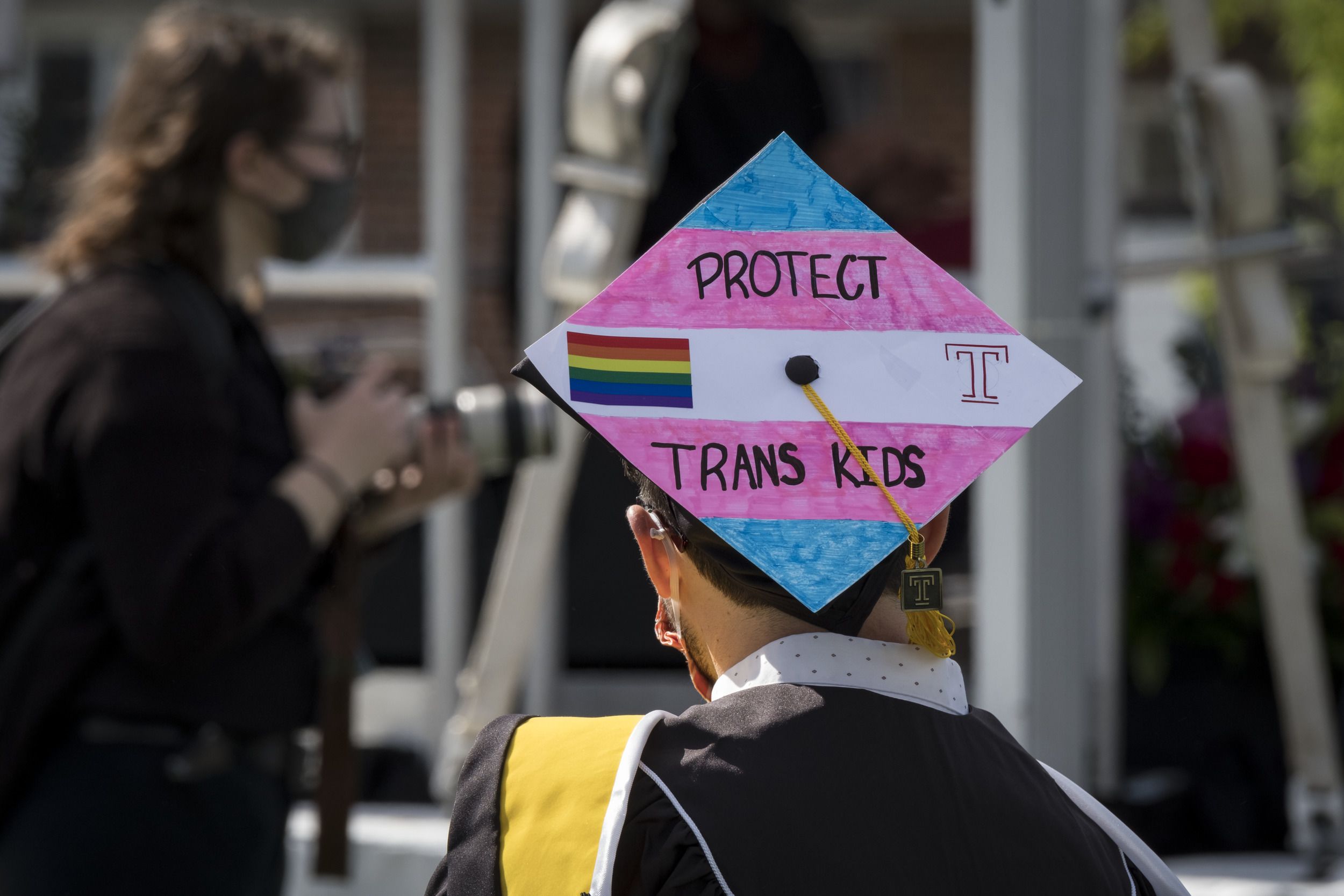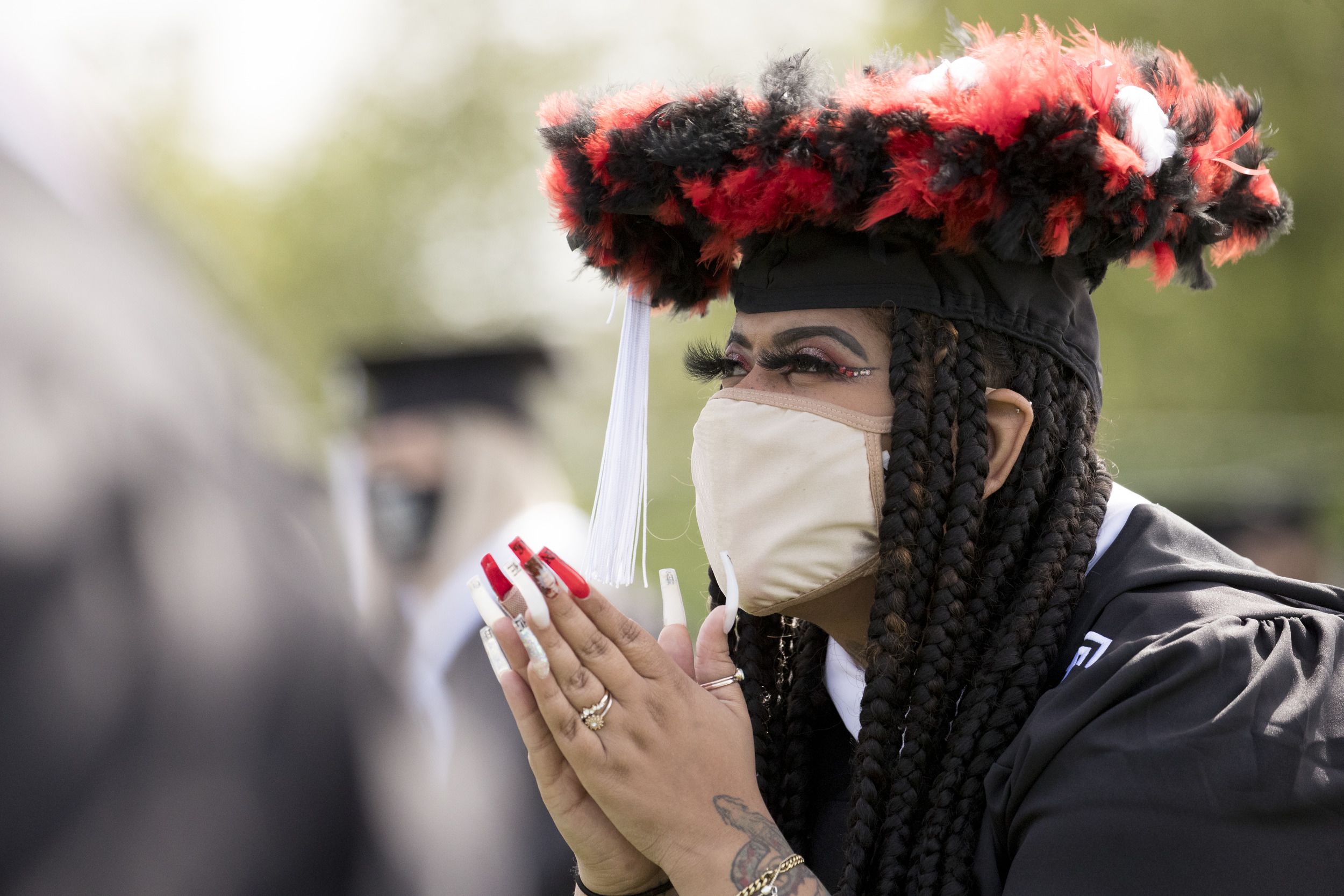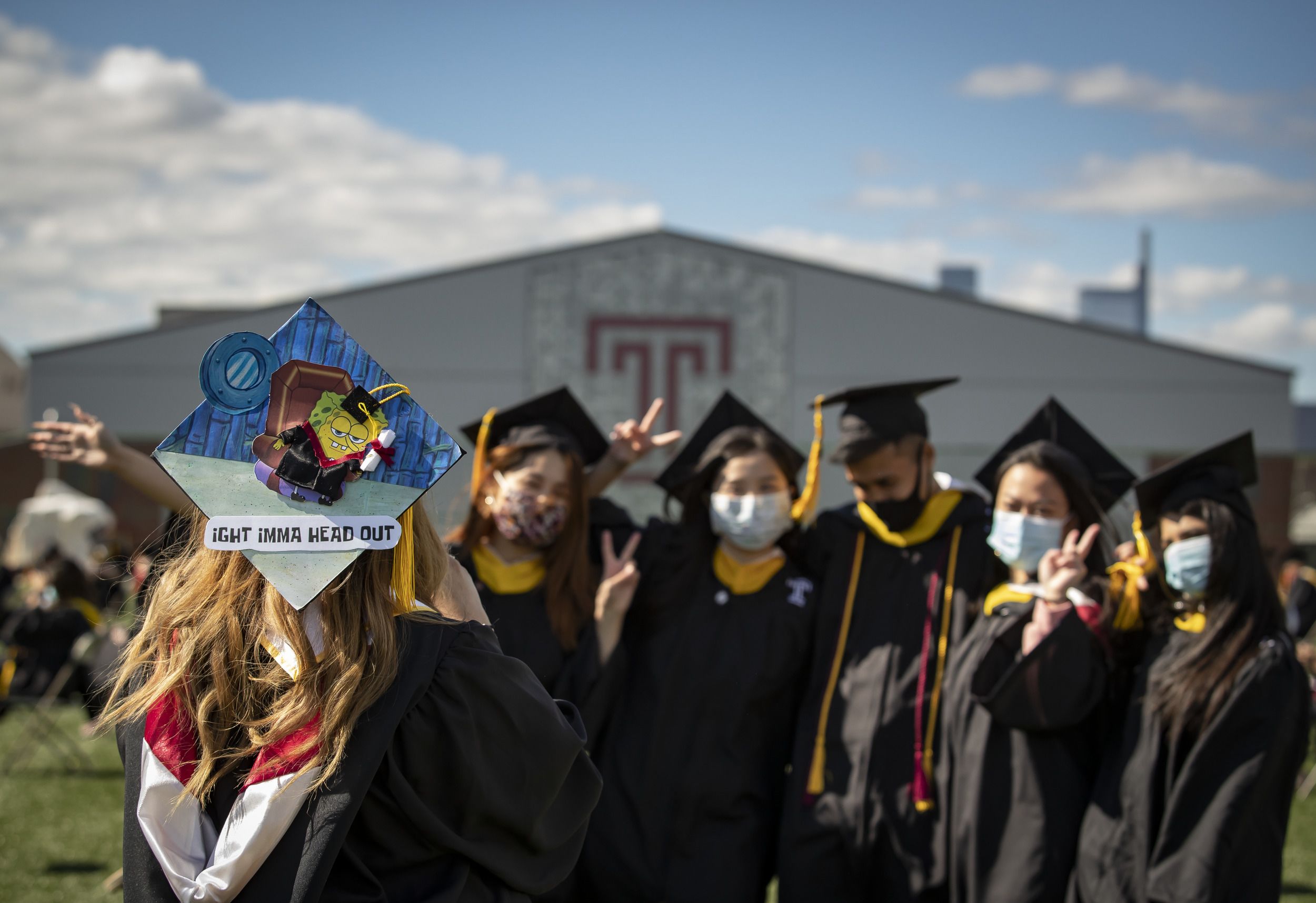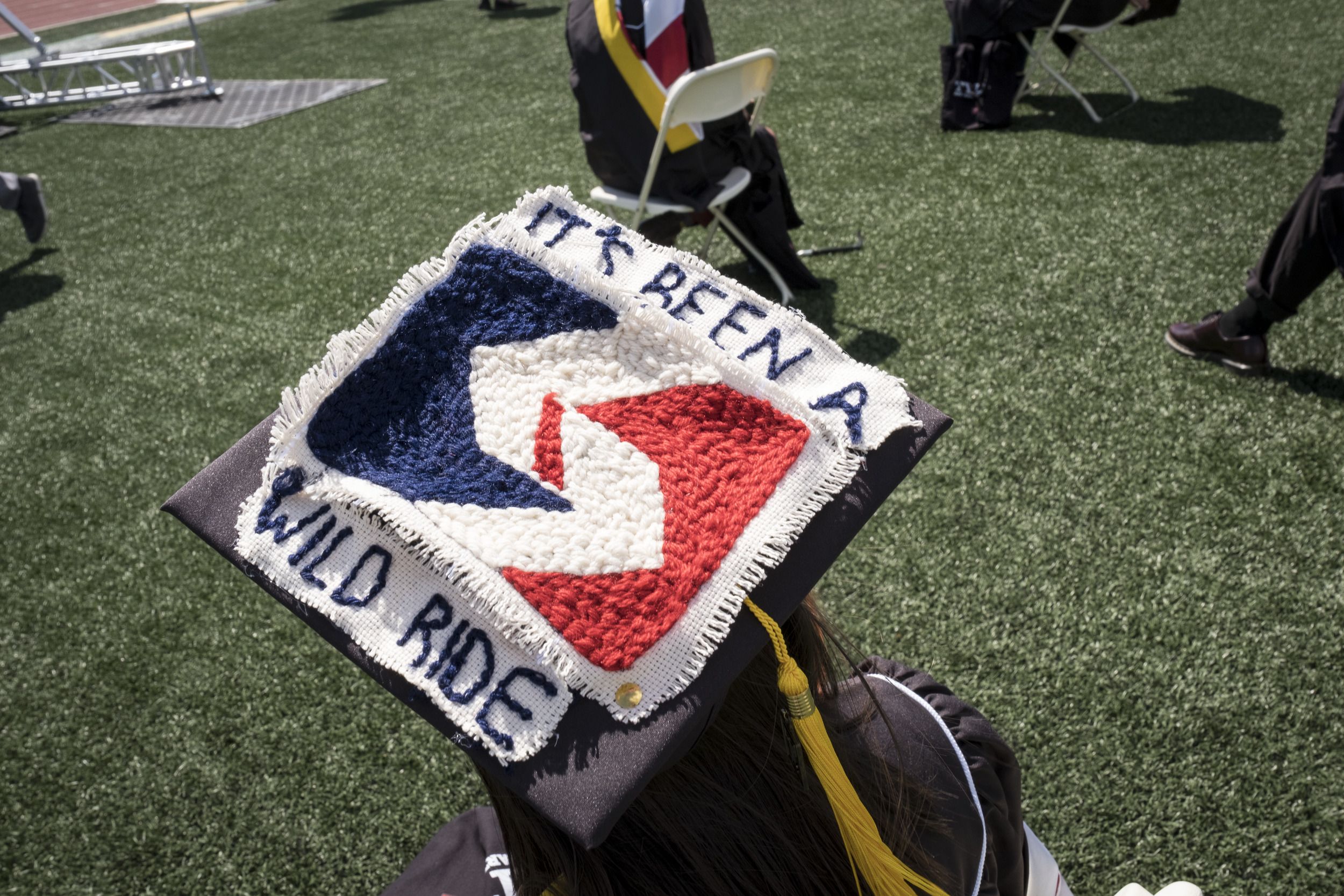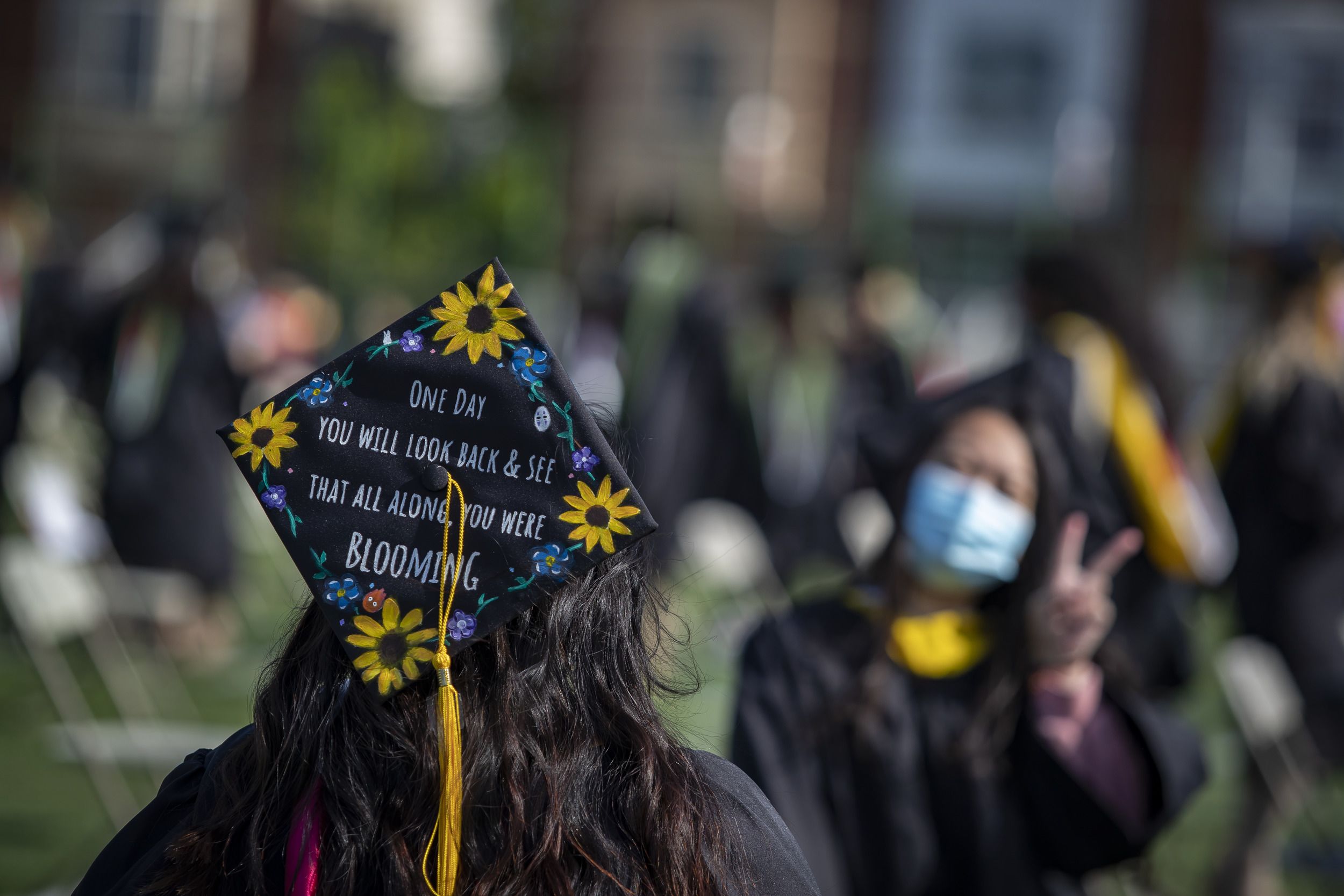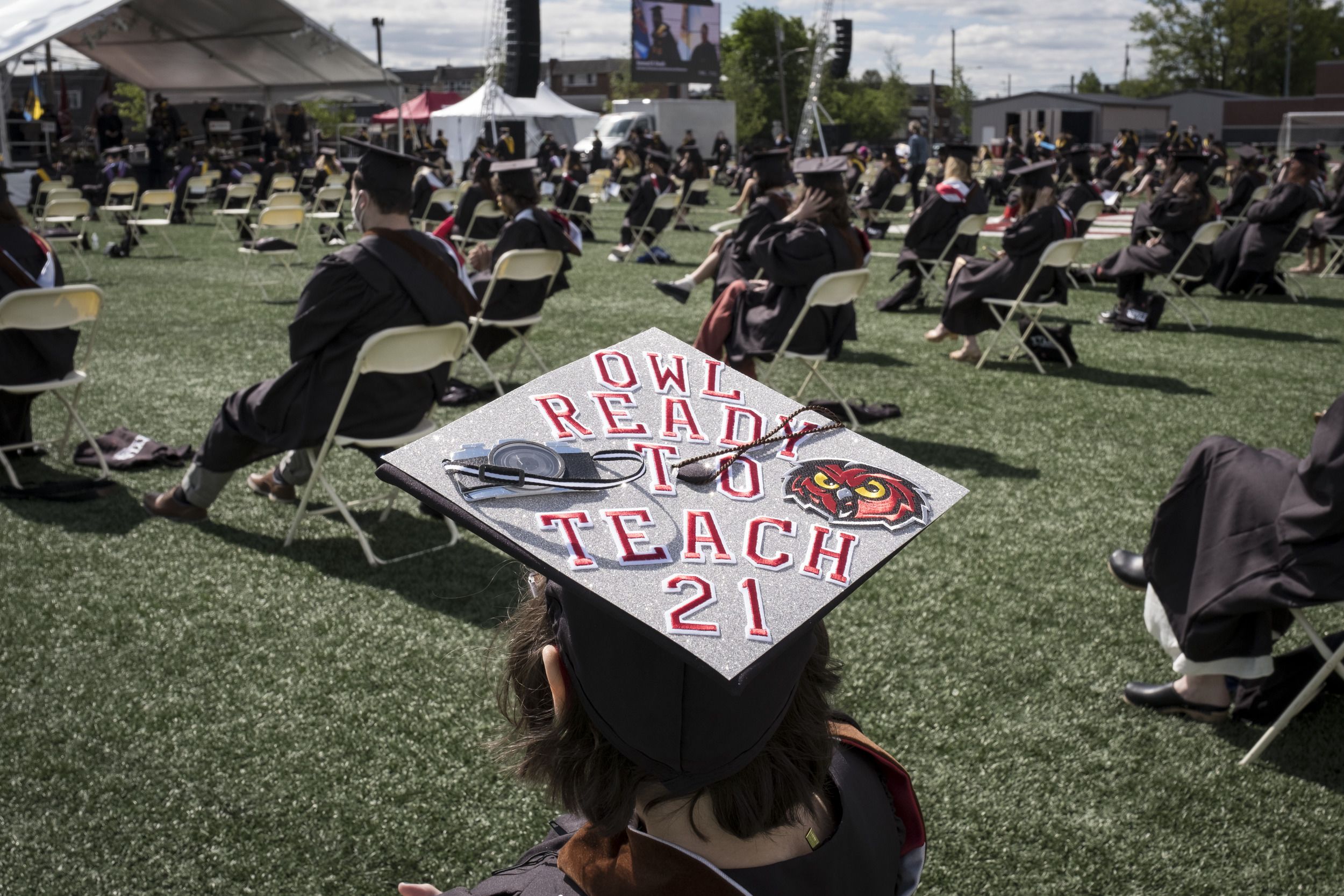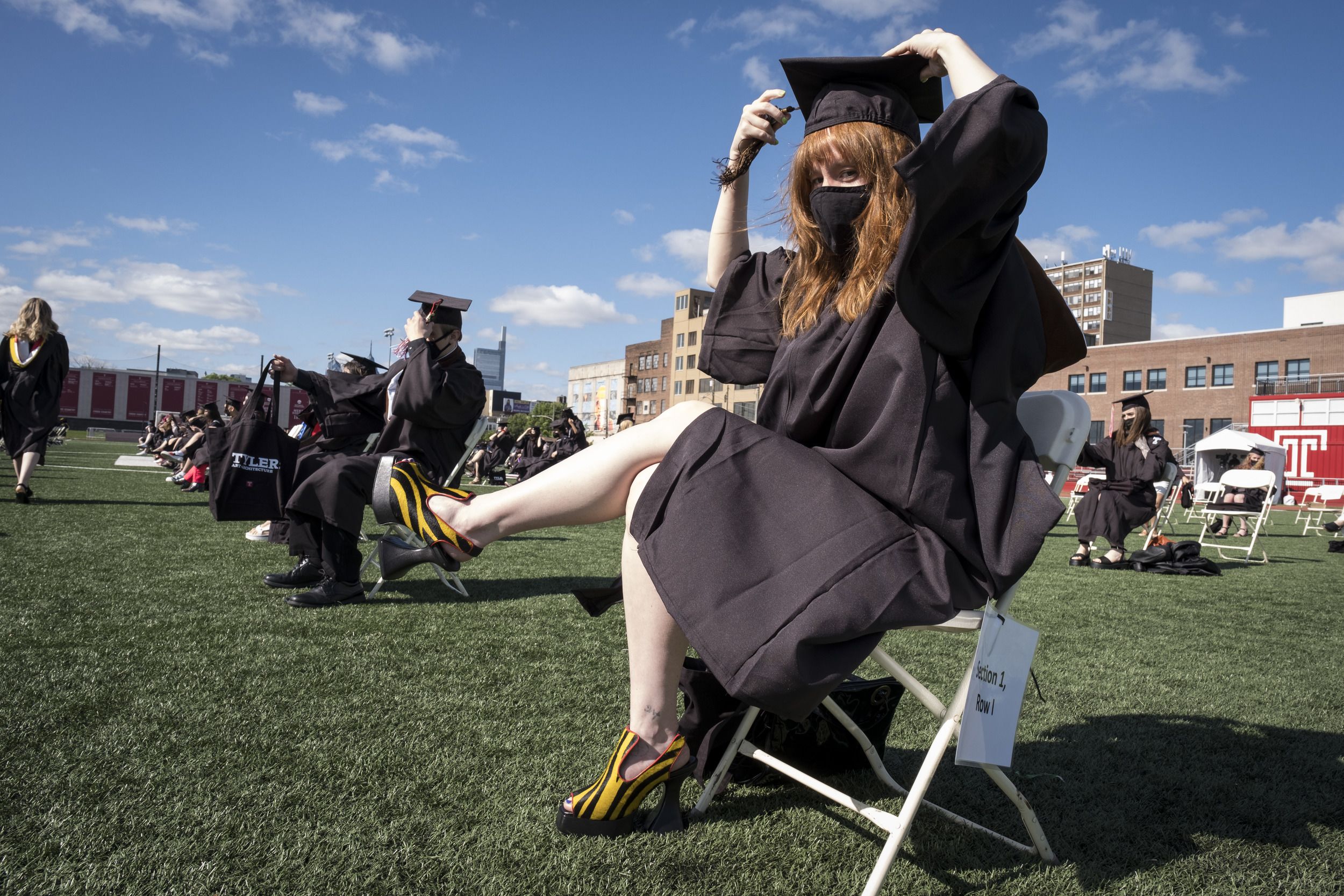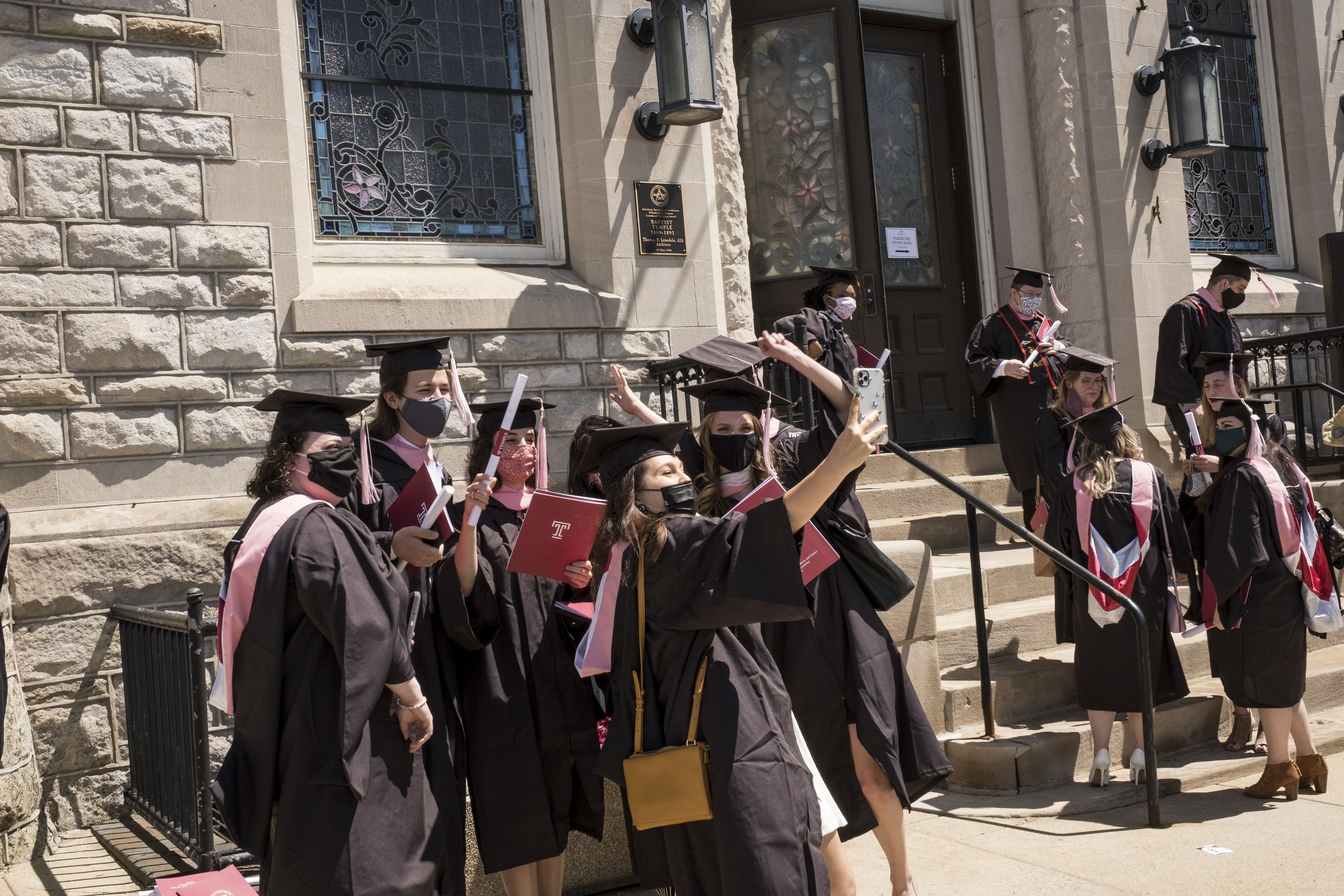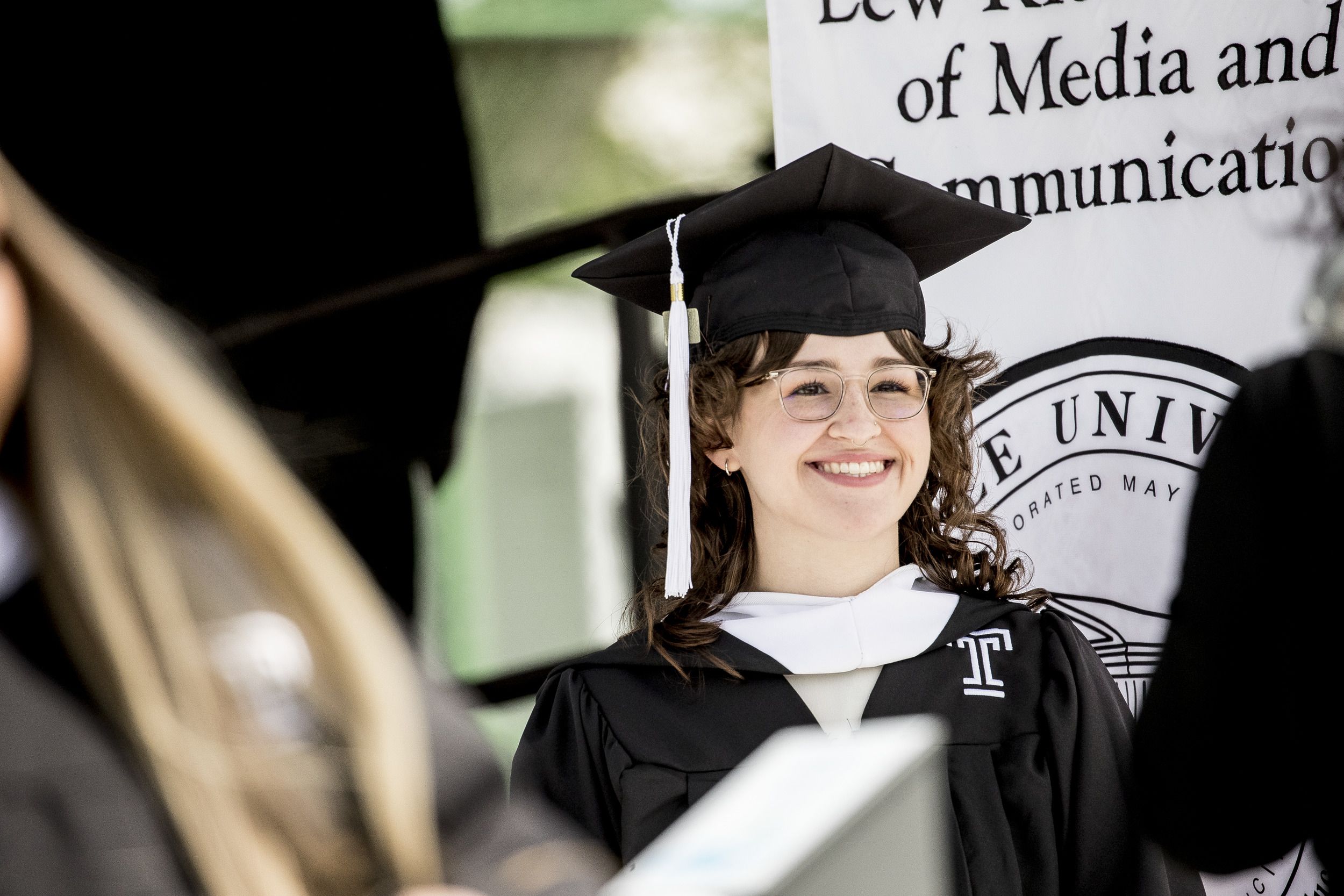 Item 1 of 13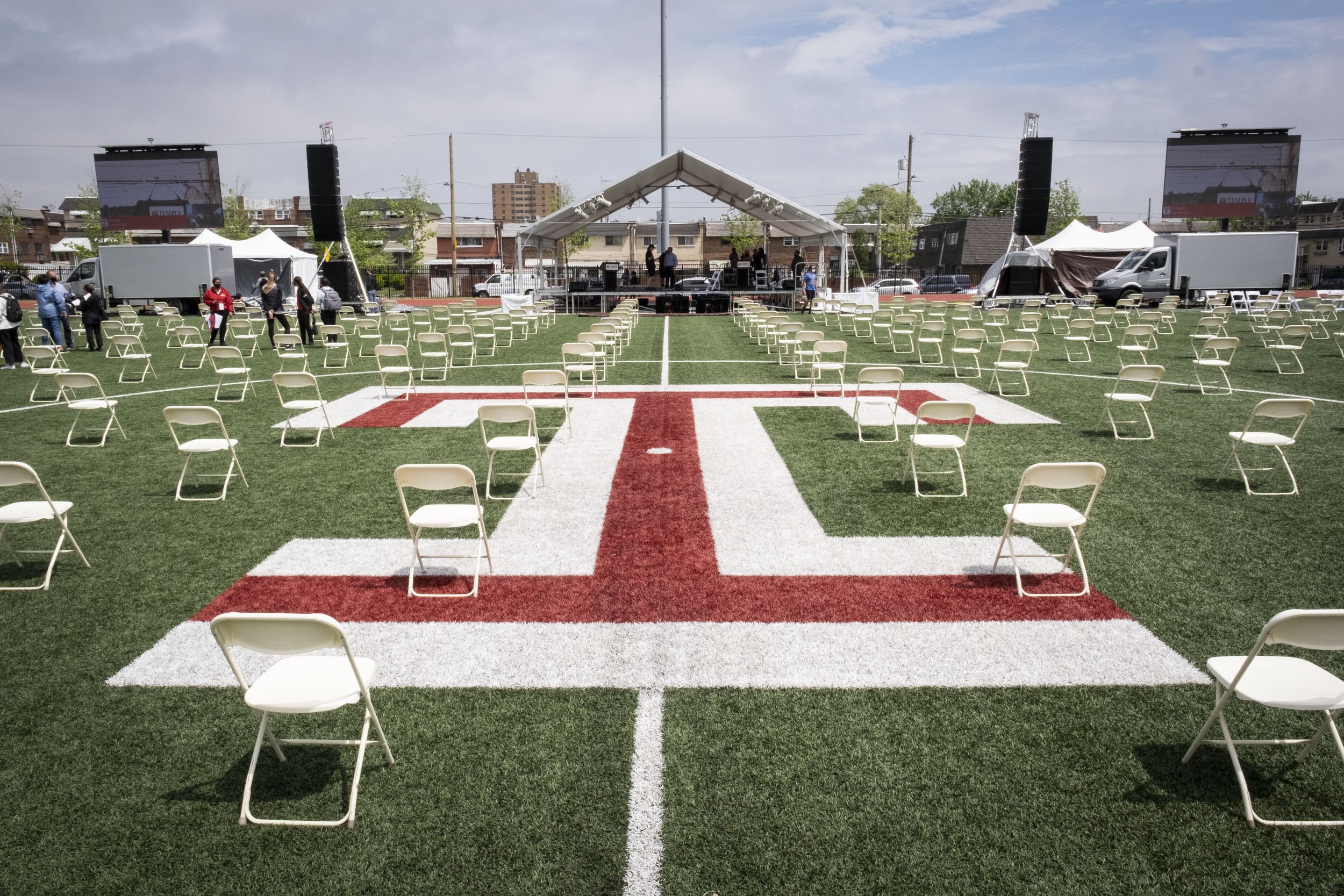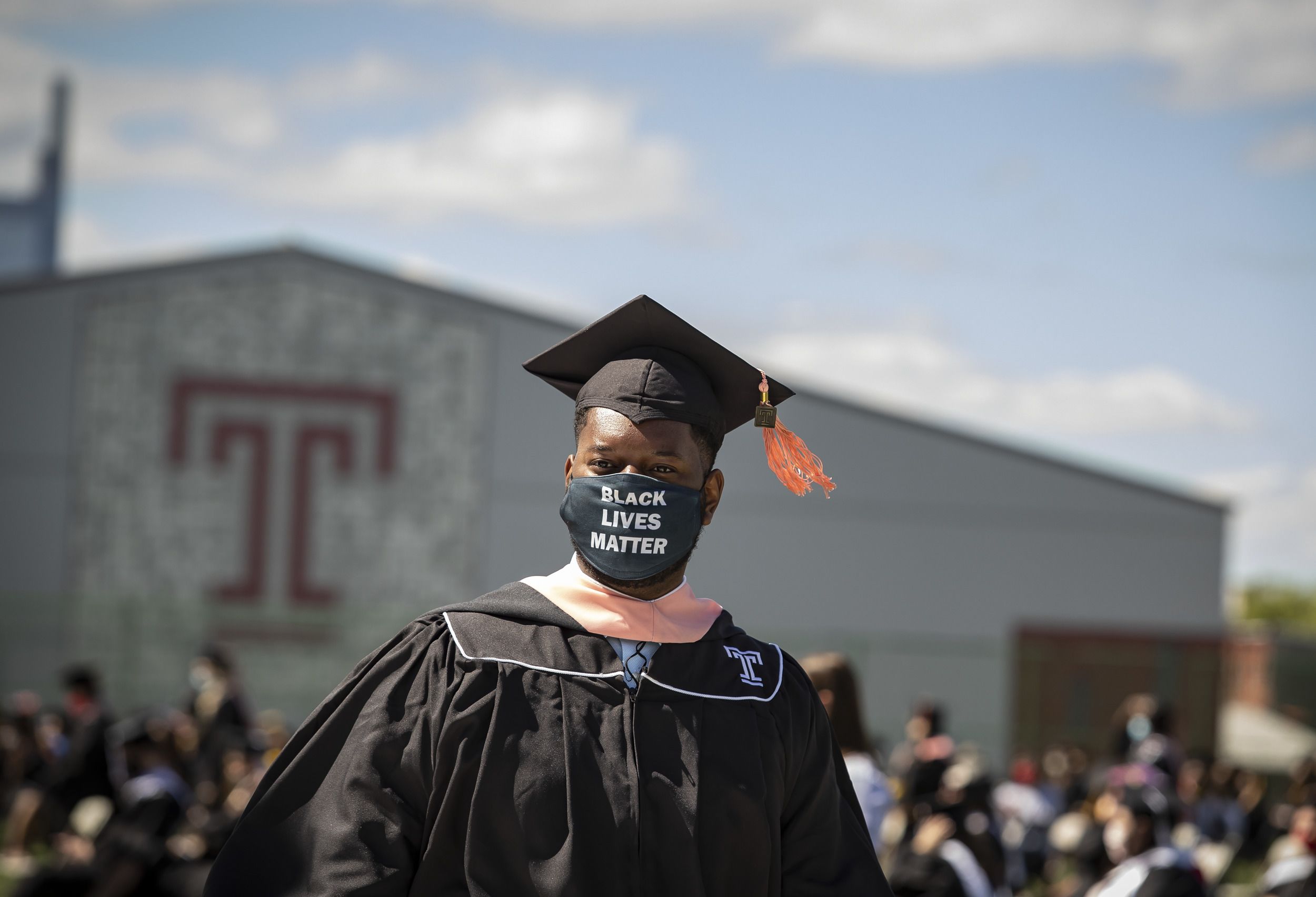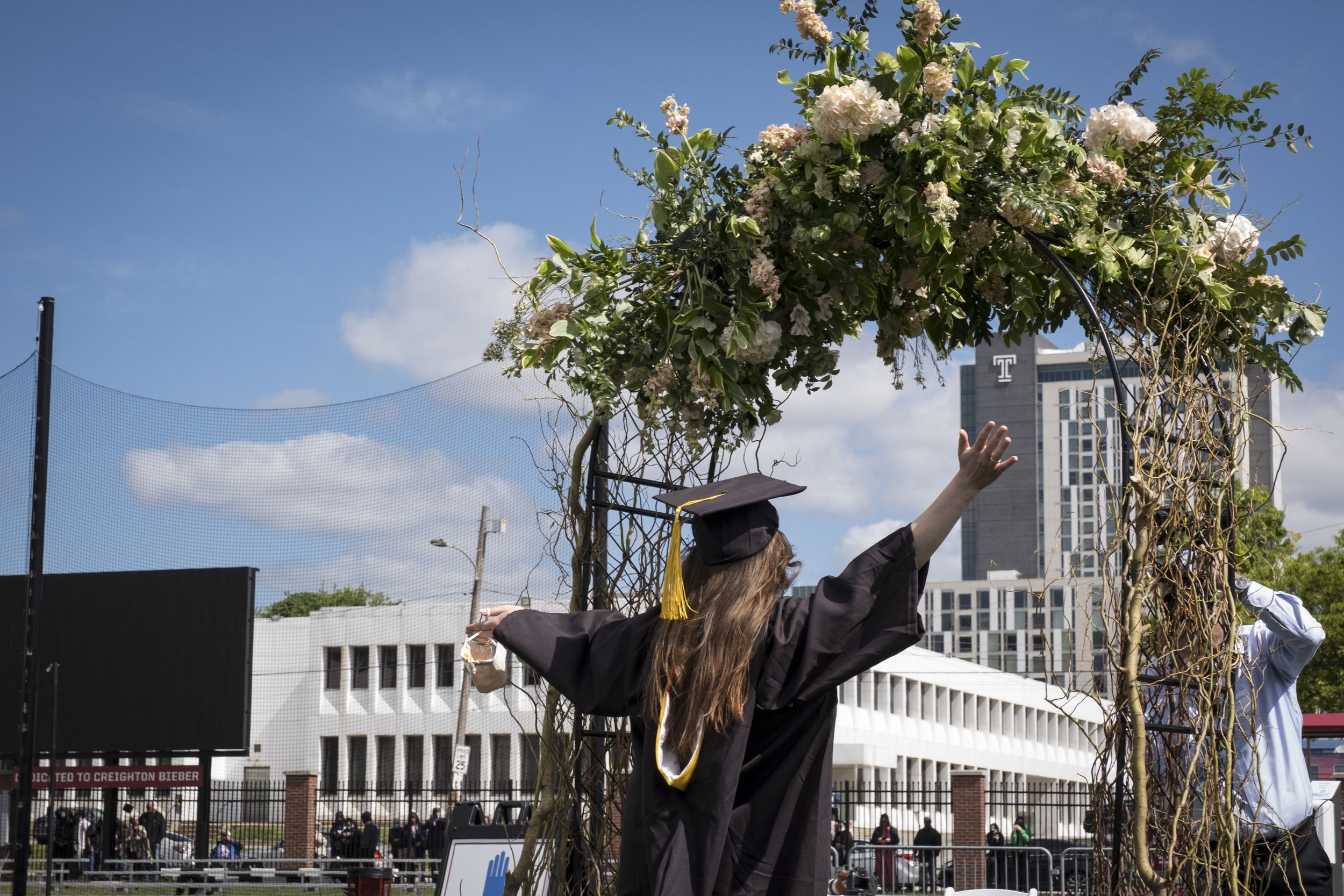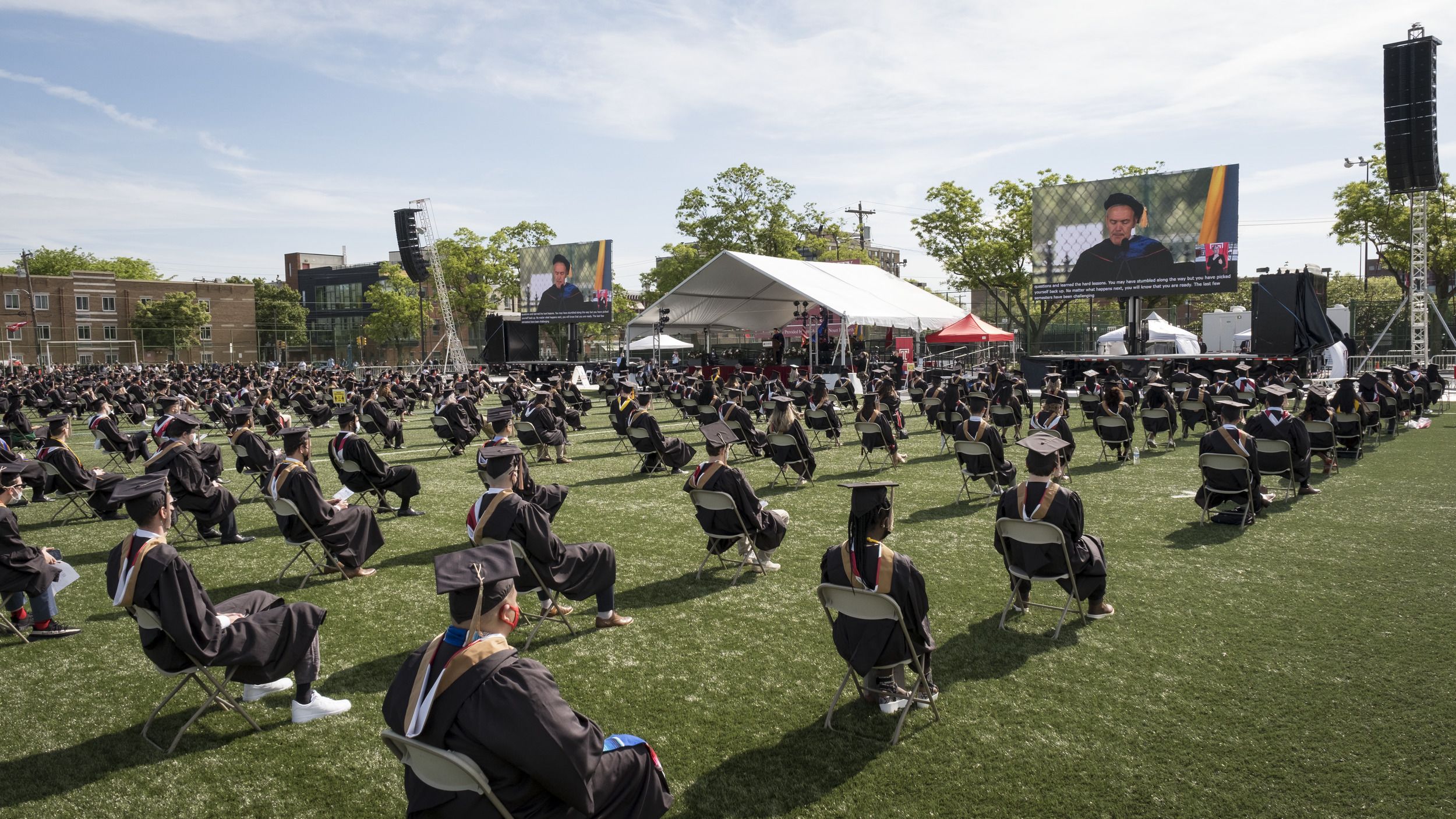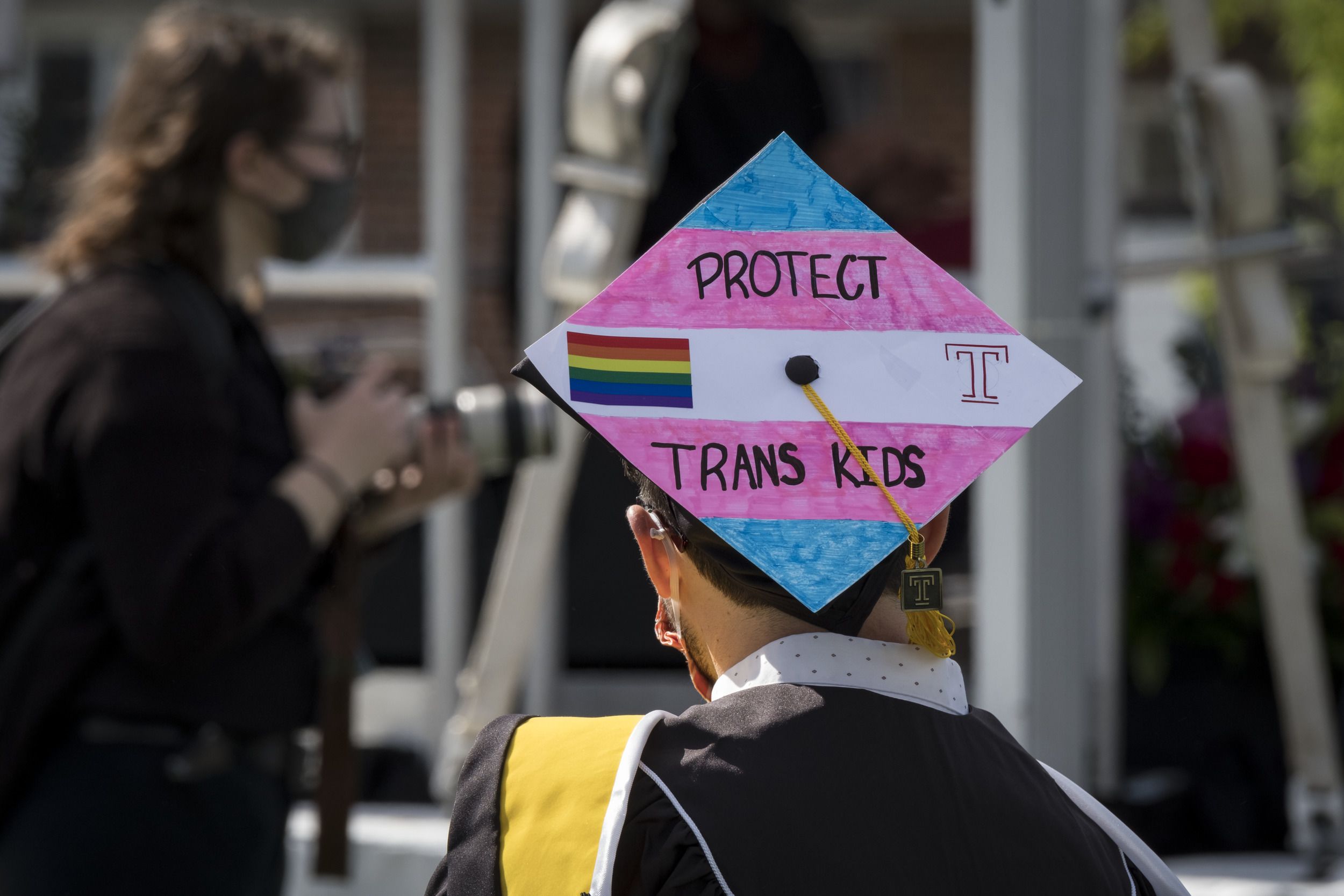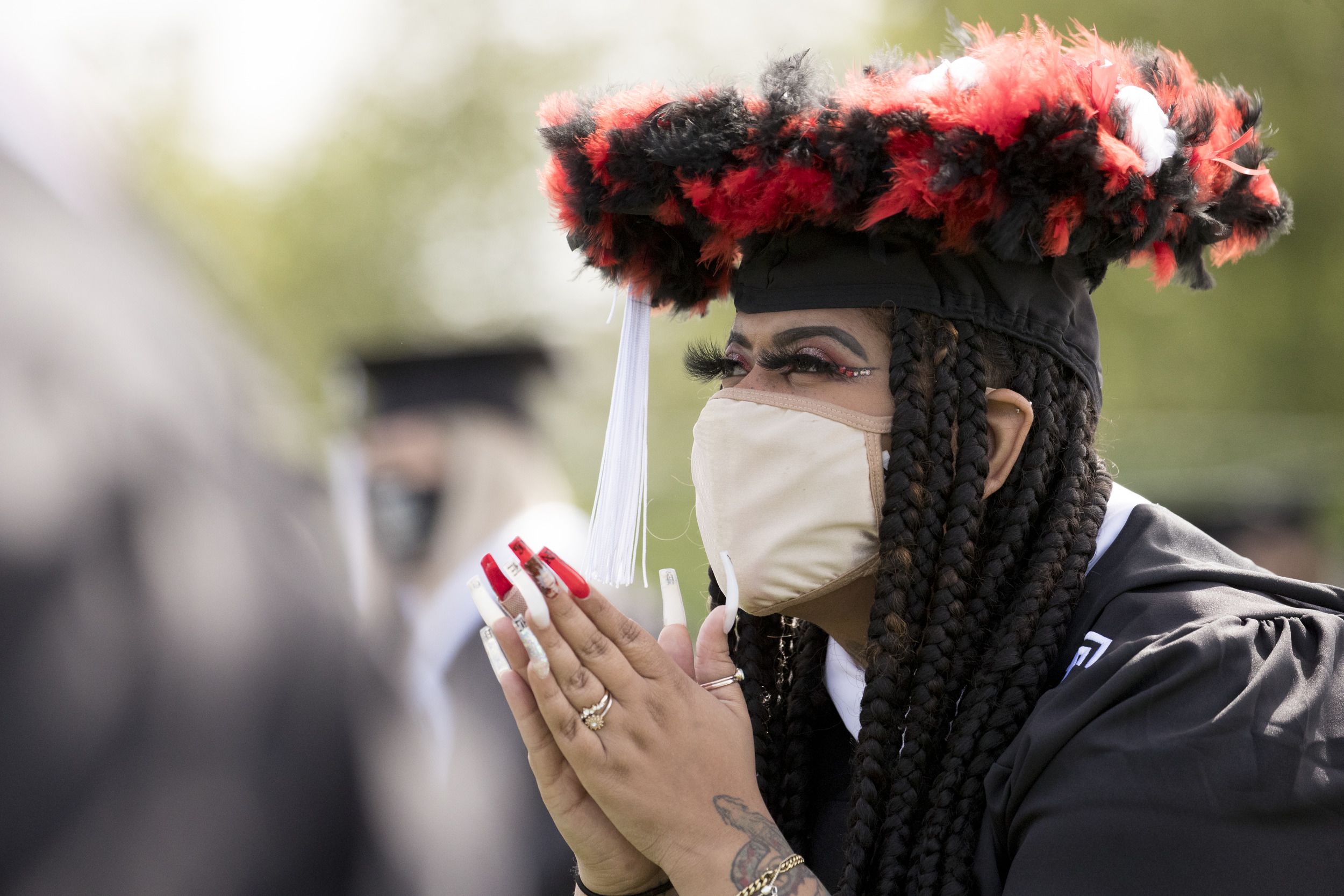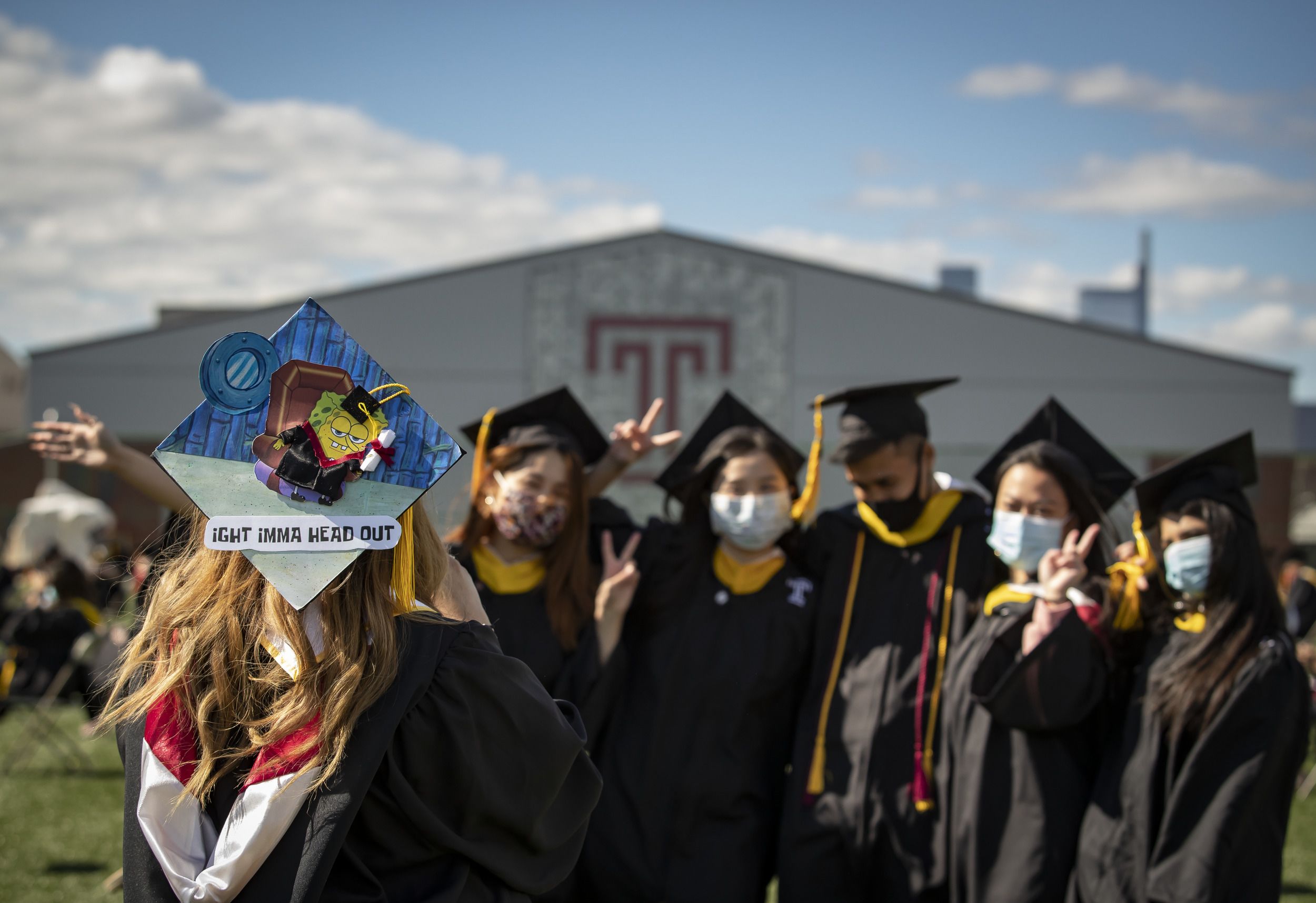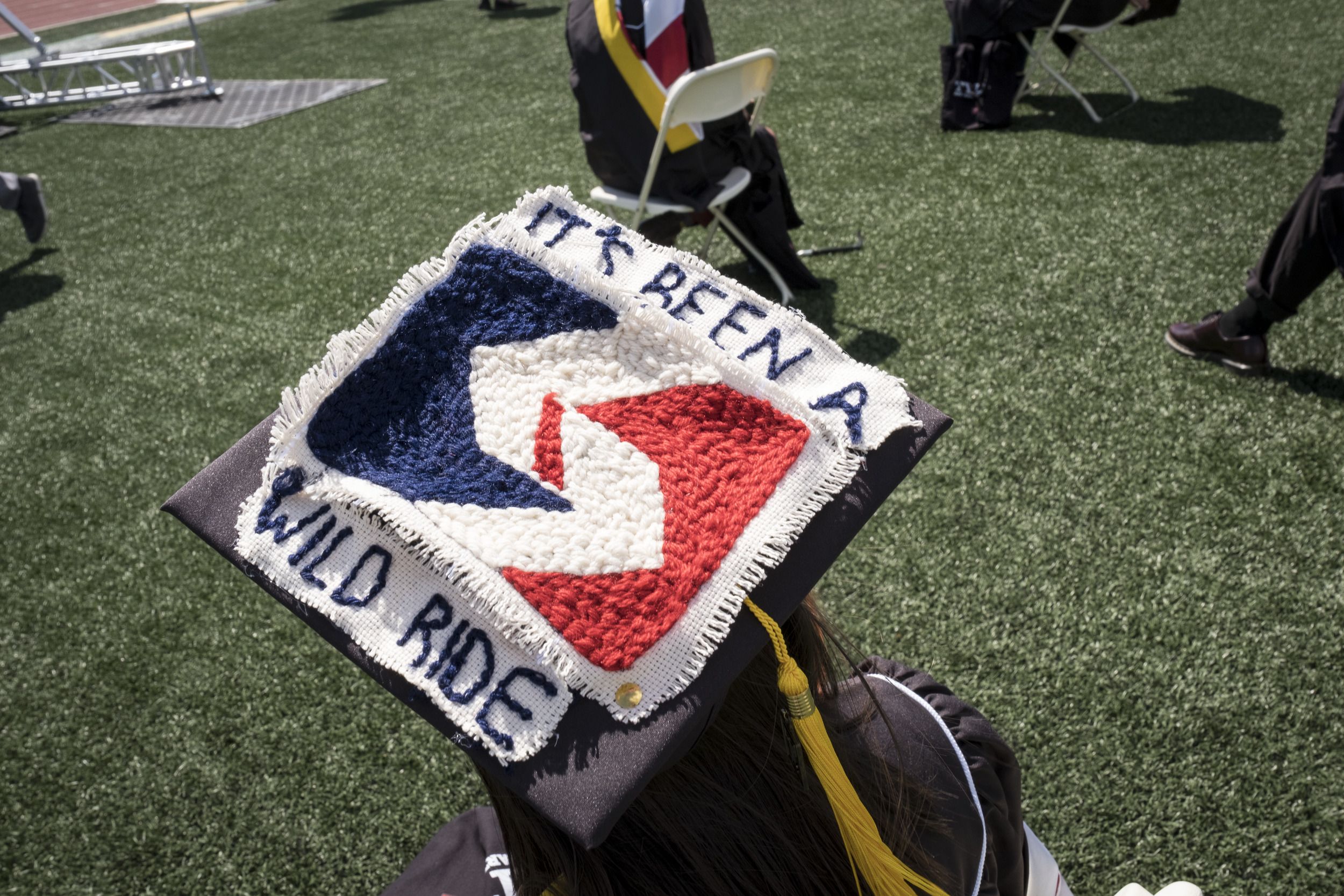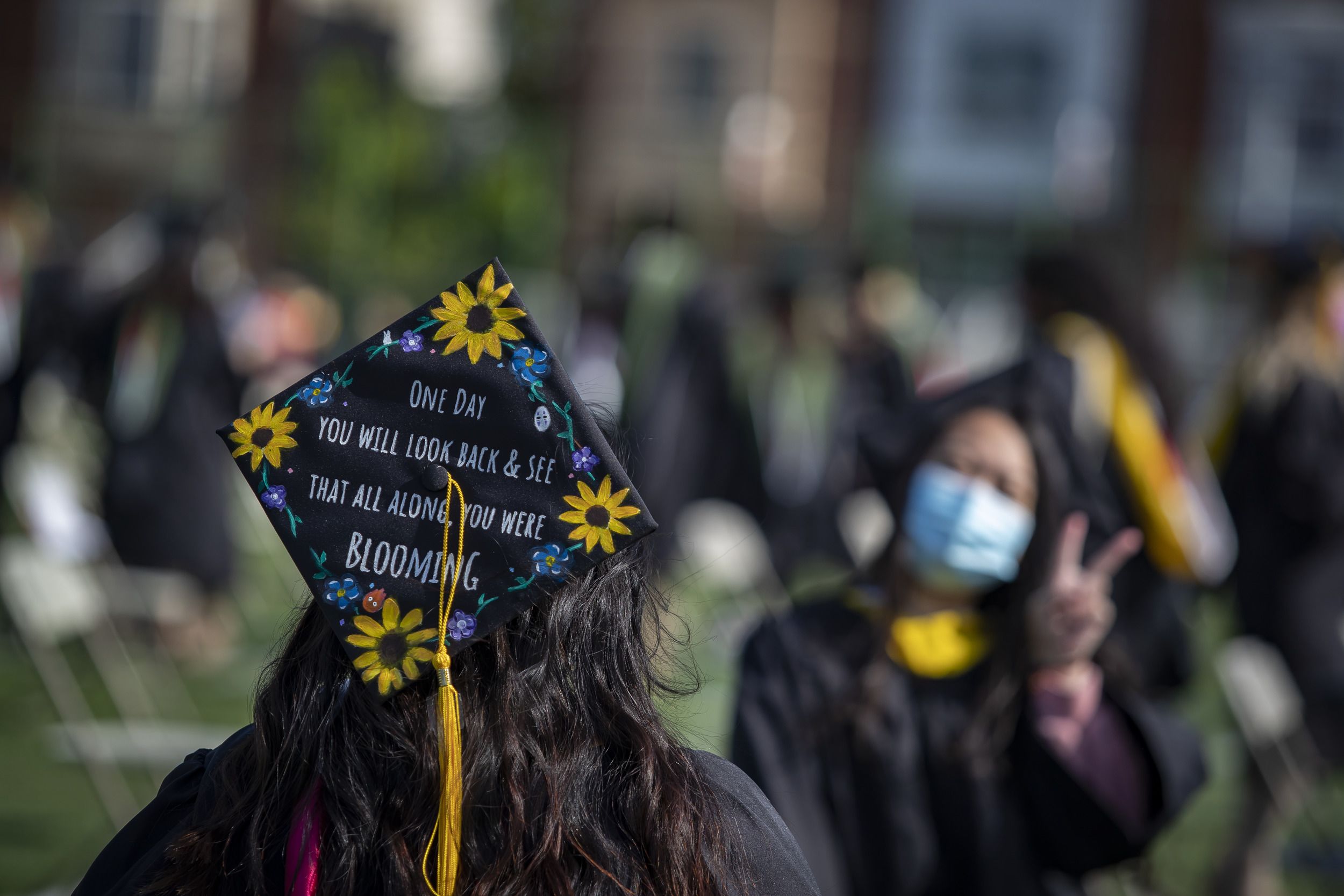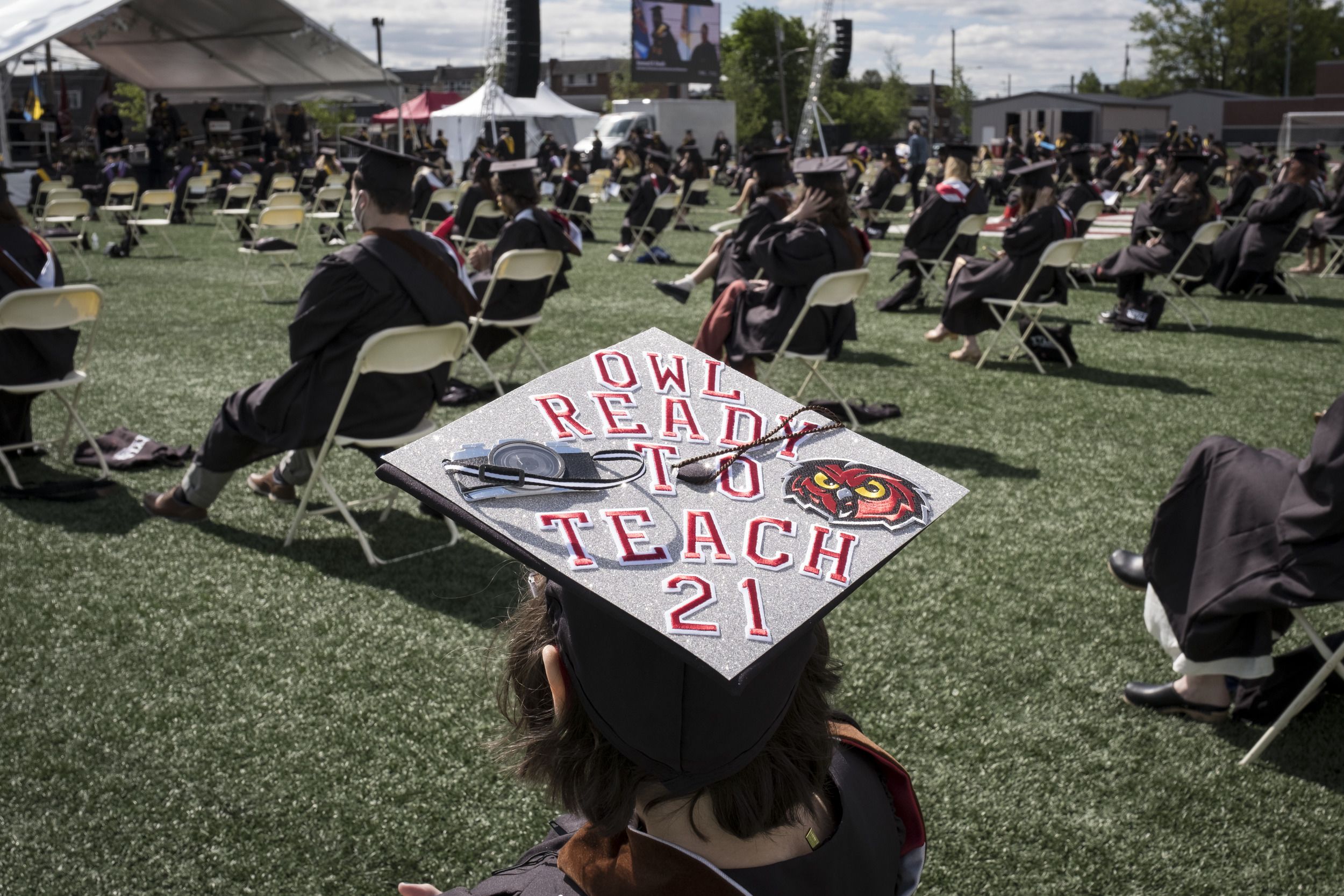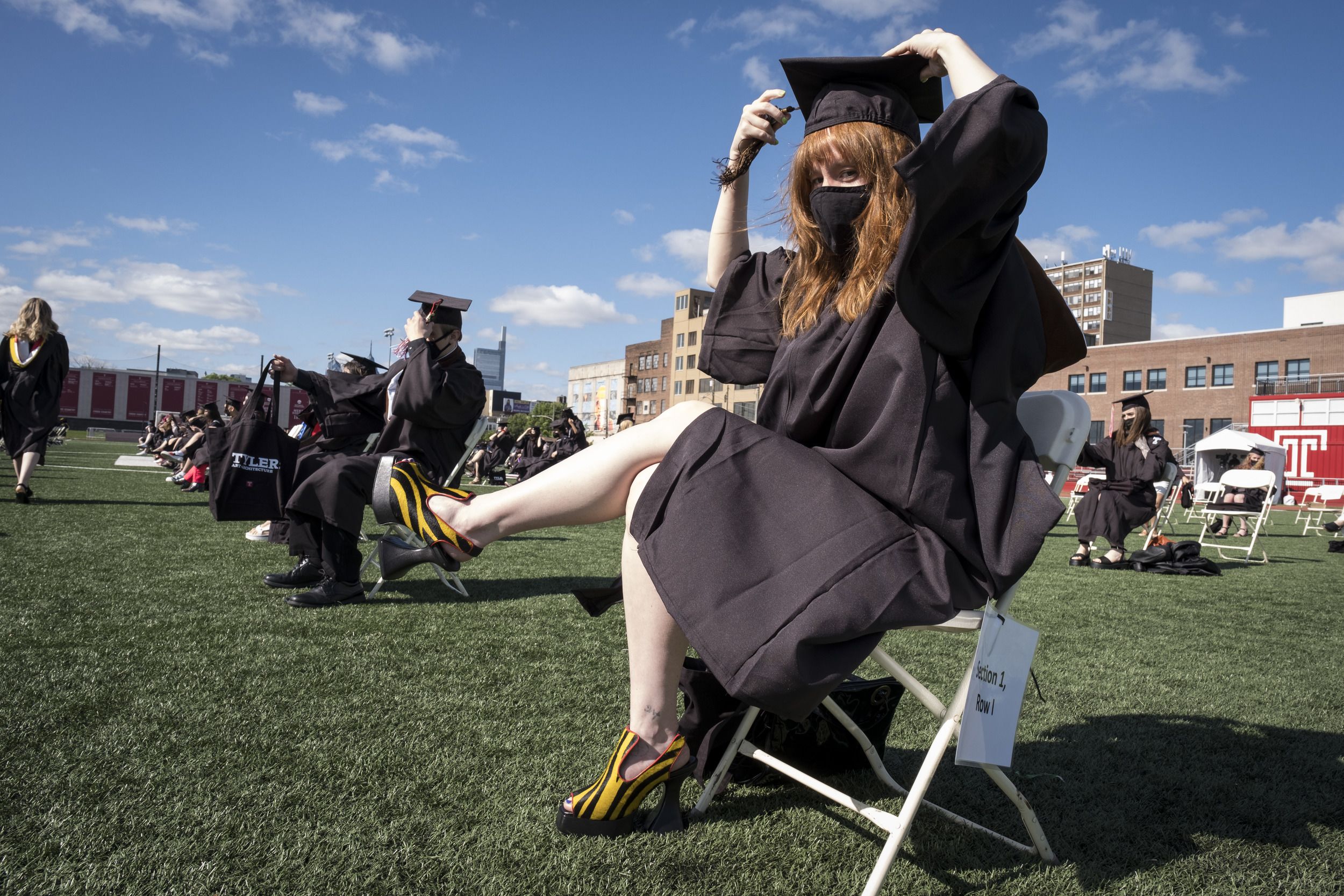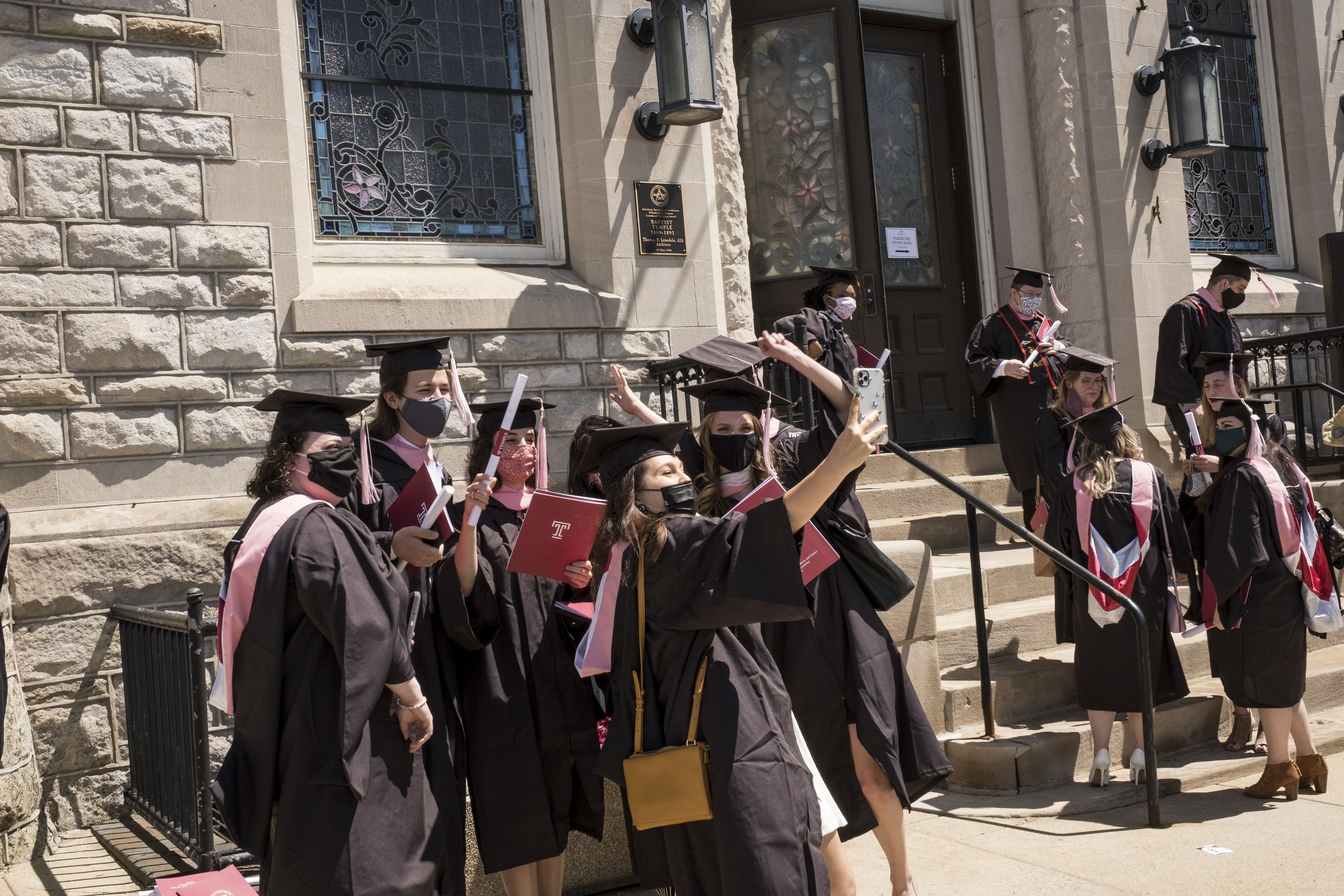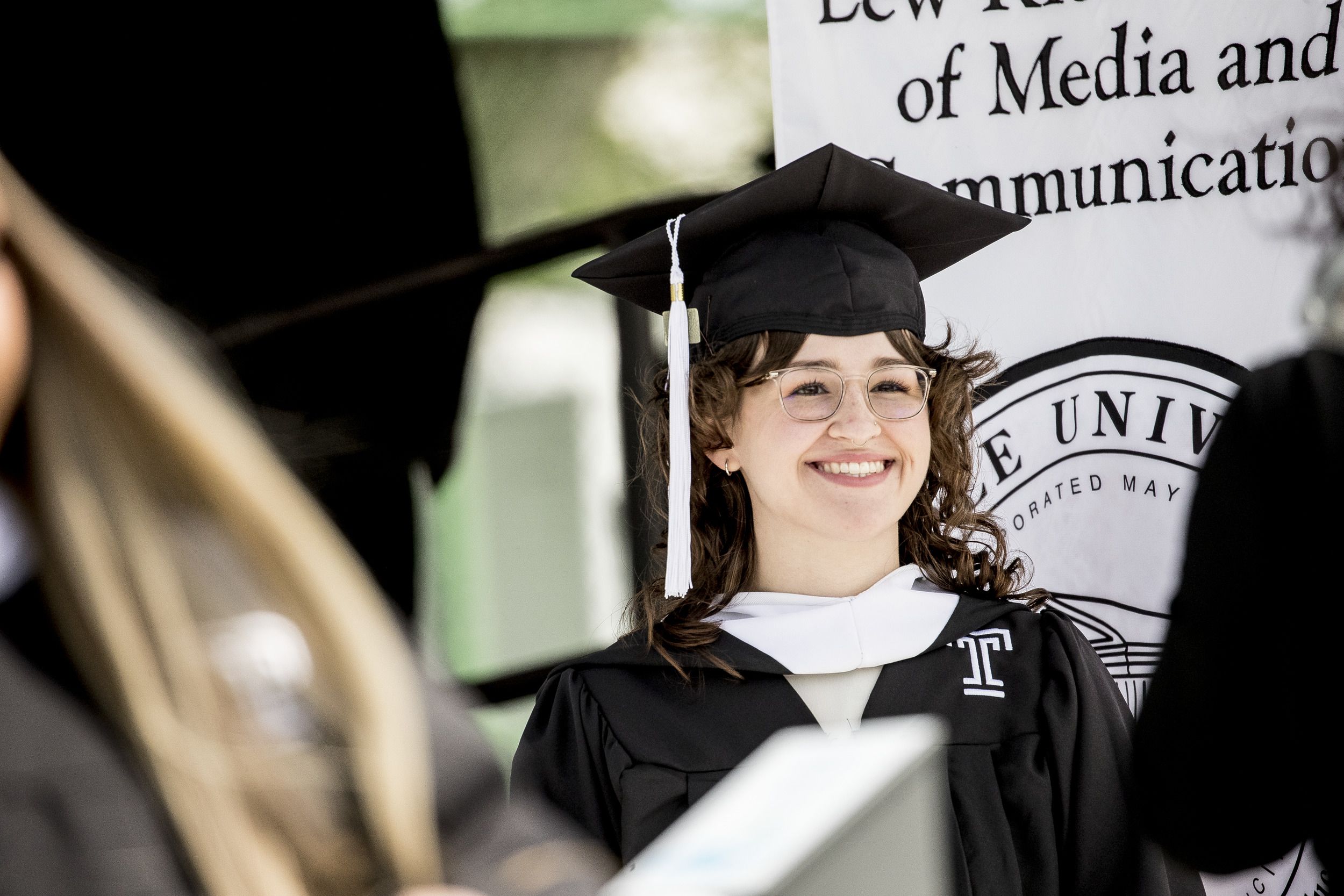 "Take the time today to reflect and celebrate. Today is about you, but tomorrow is about the world around you. The future requires creativity and hard work."
-College of Engineering Dean
Keya Sadeghipour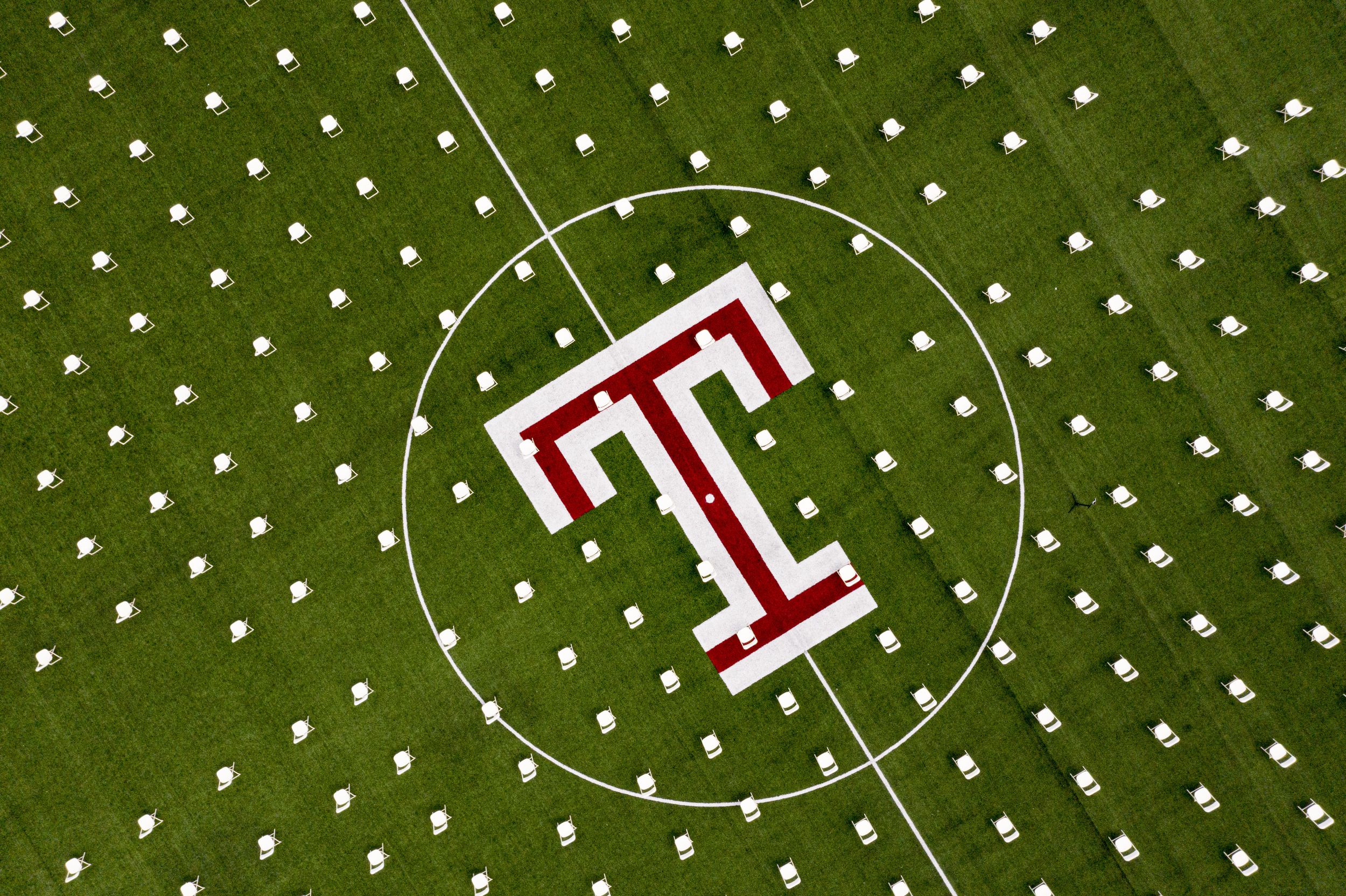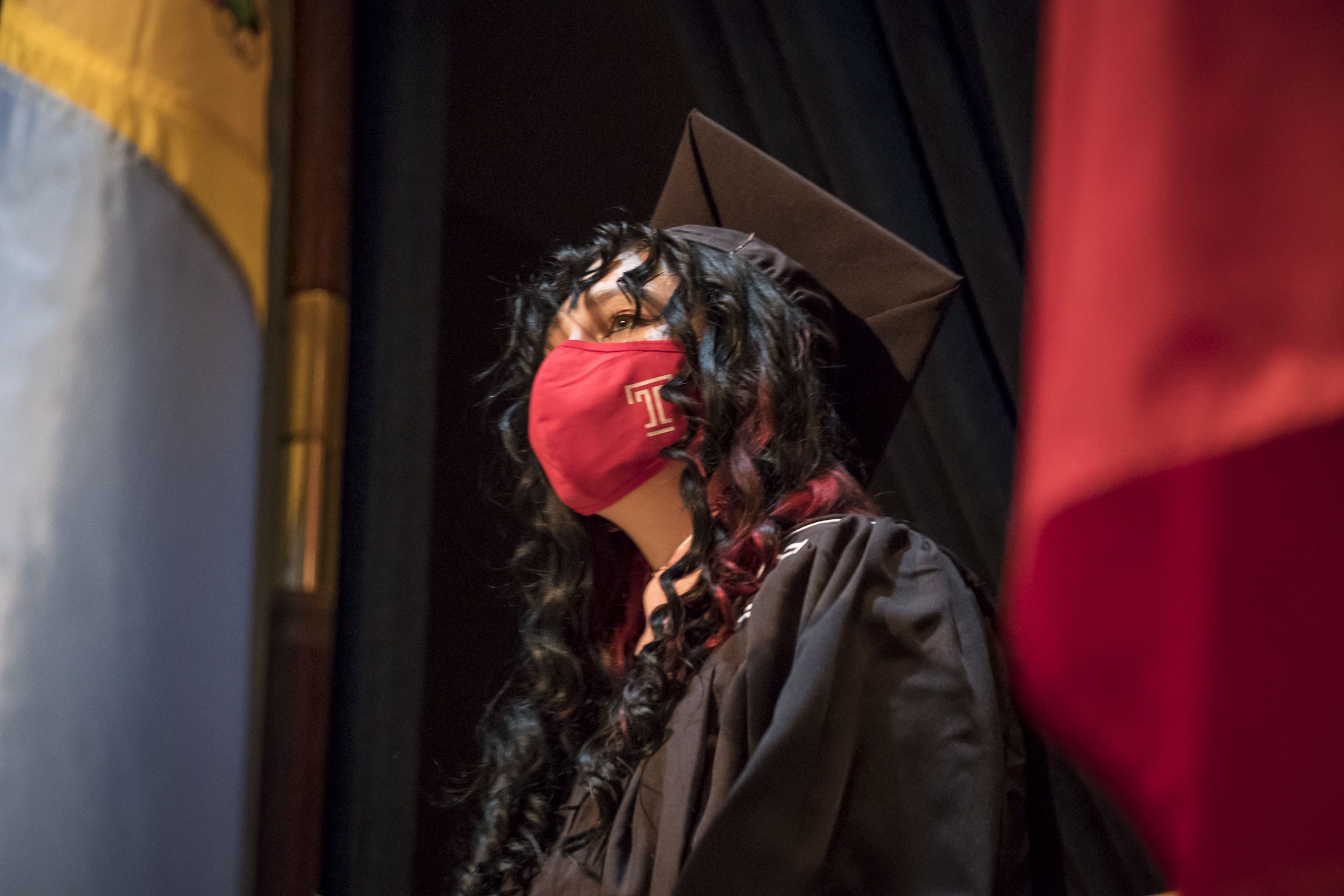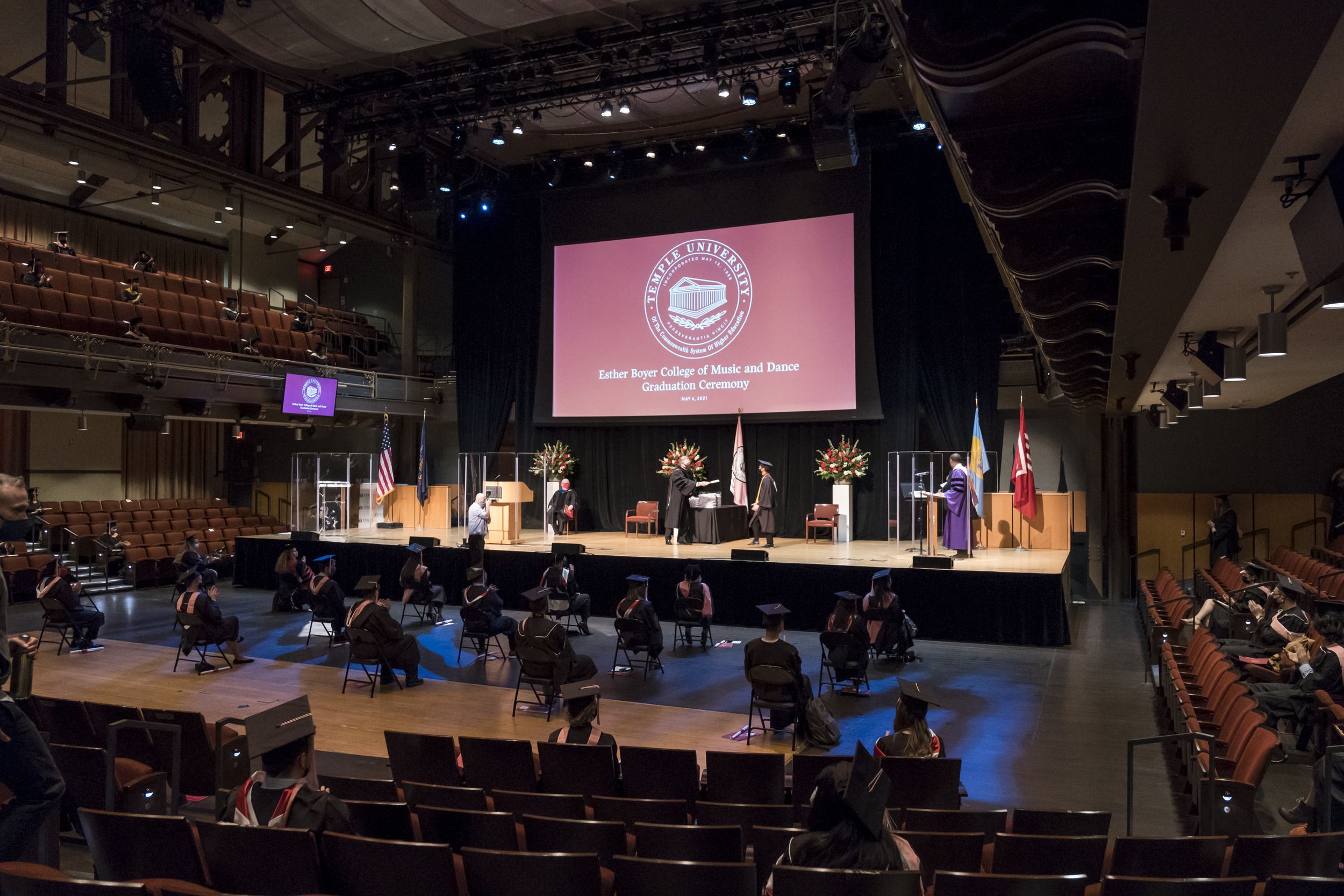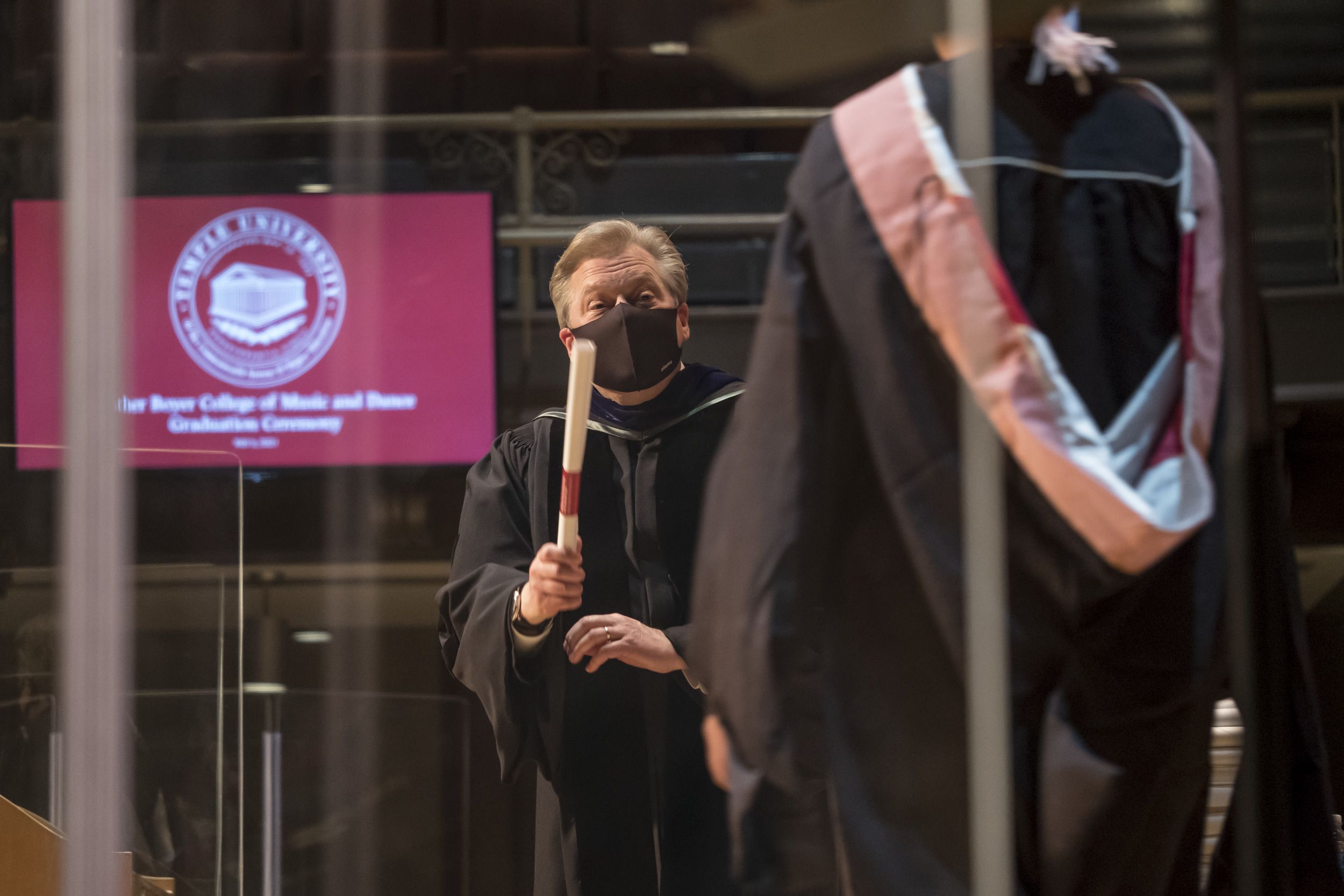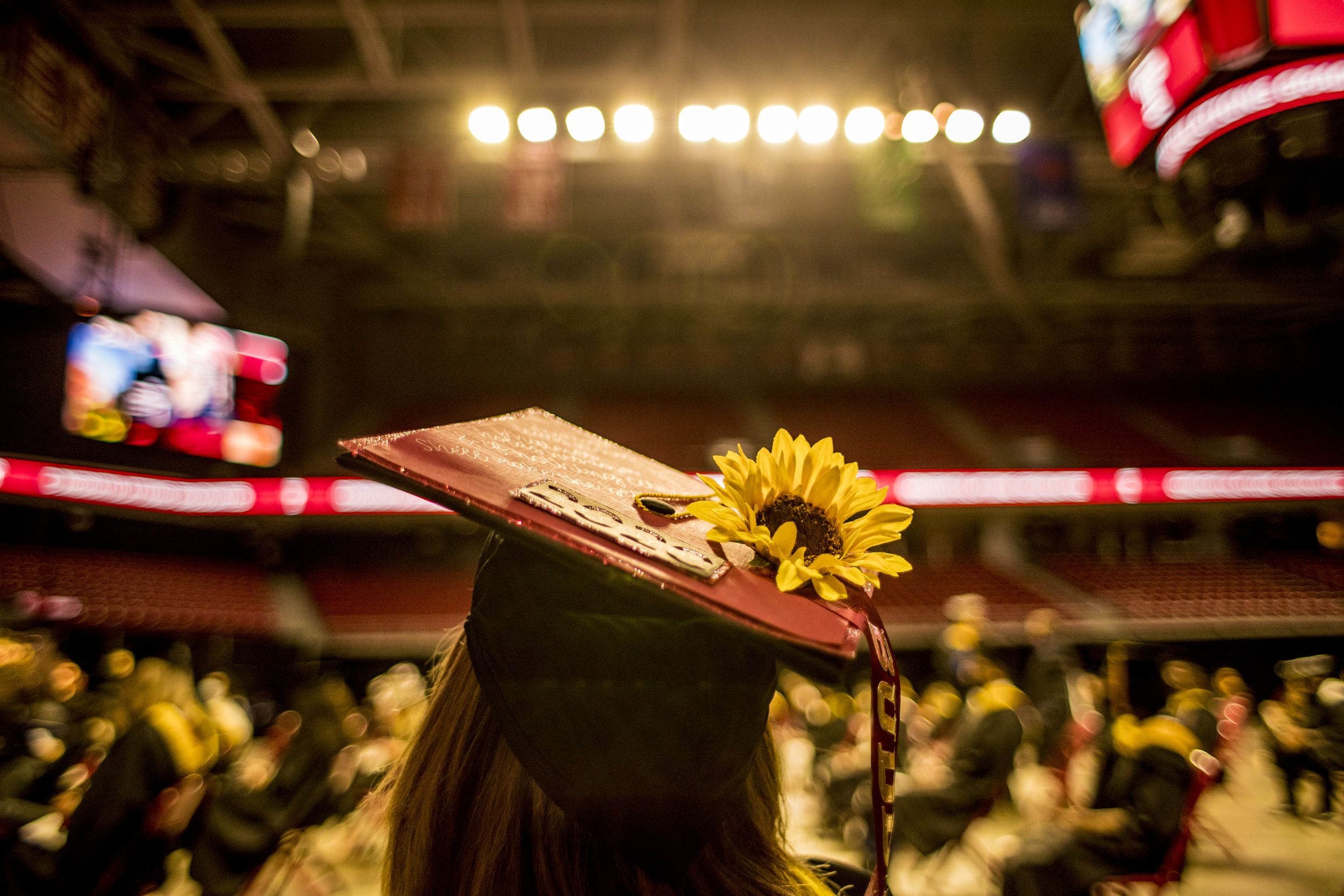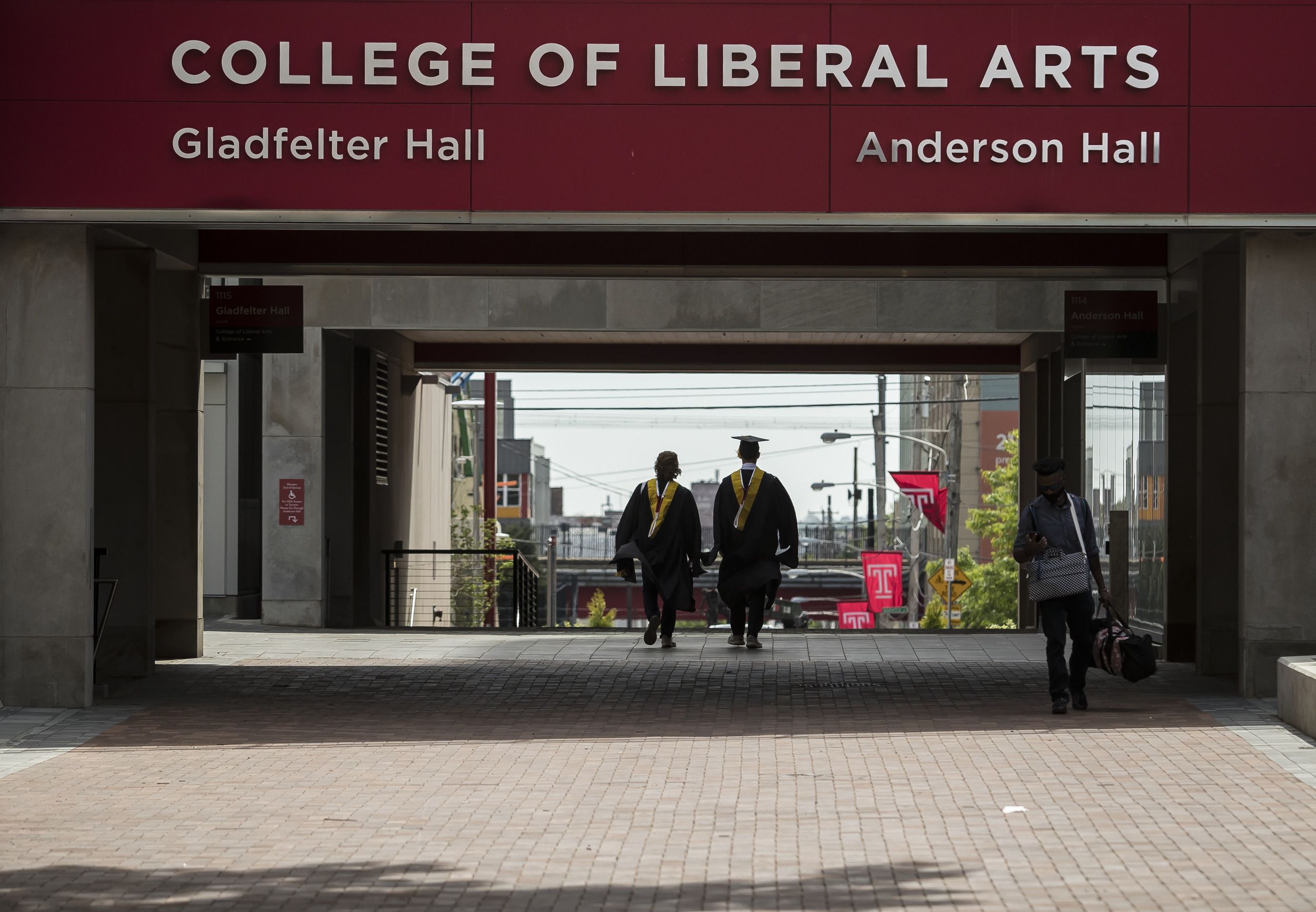 Item 1 of 5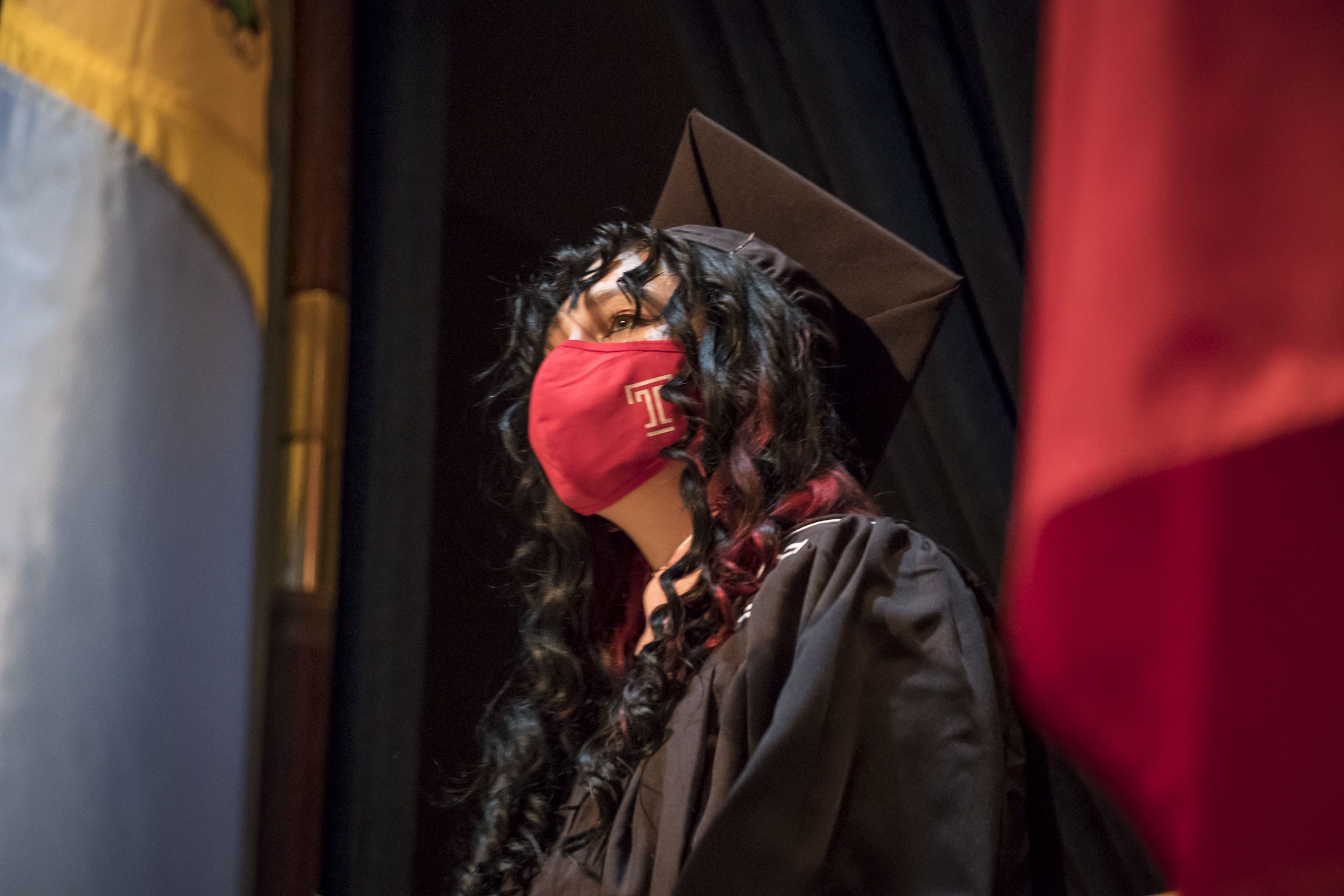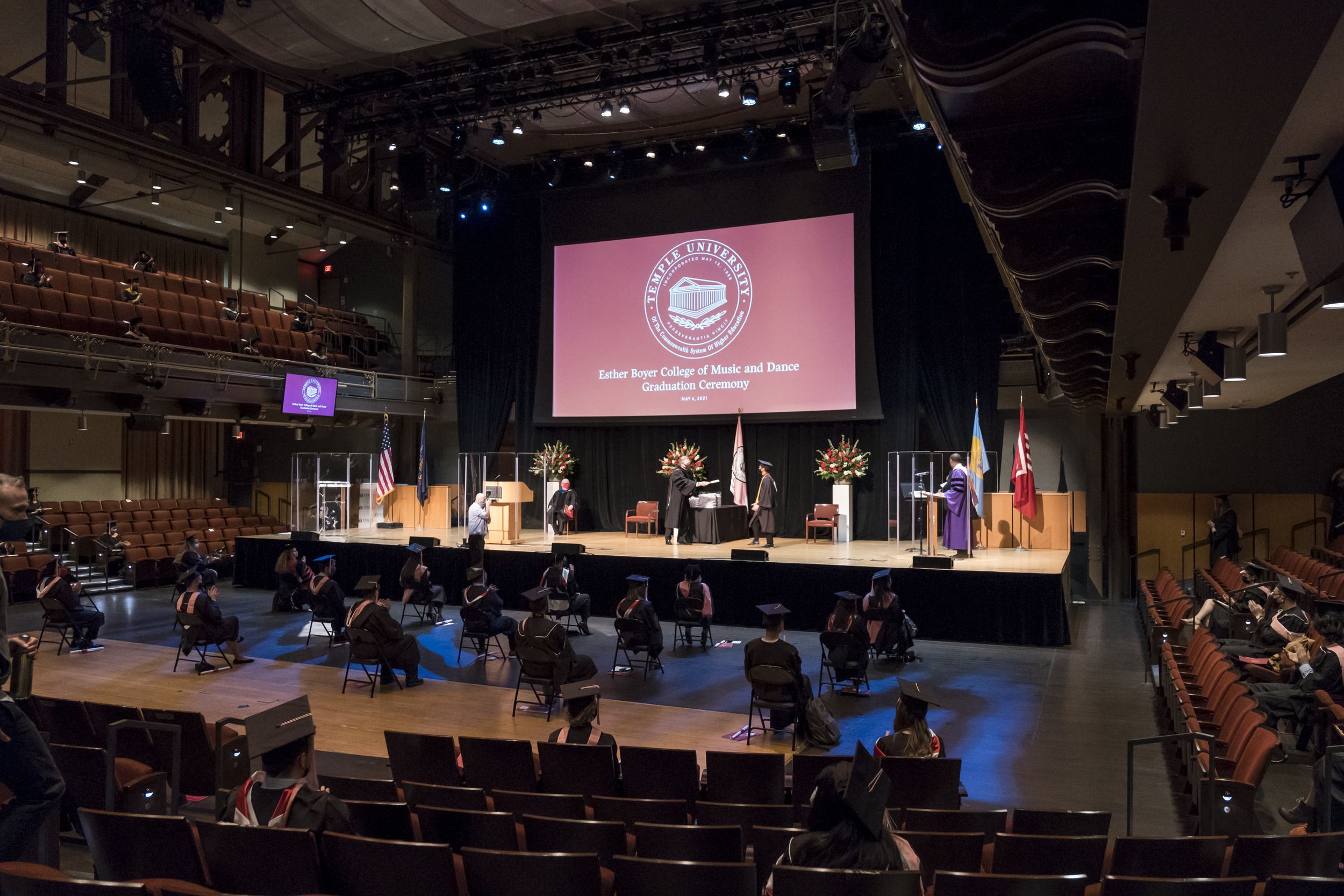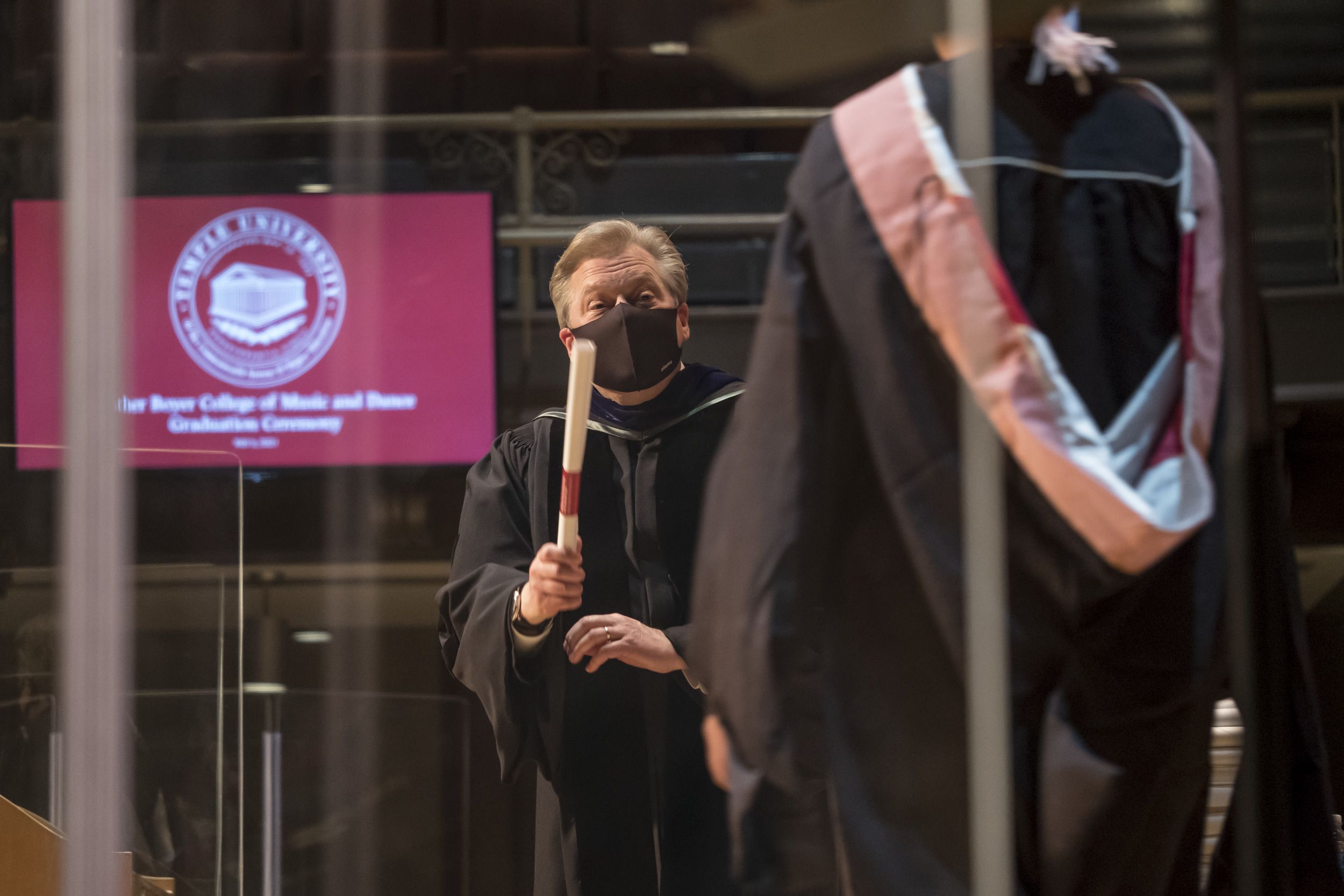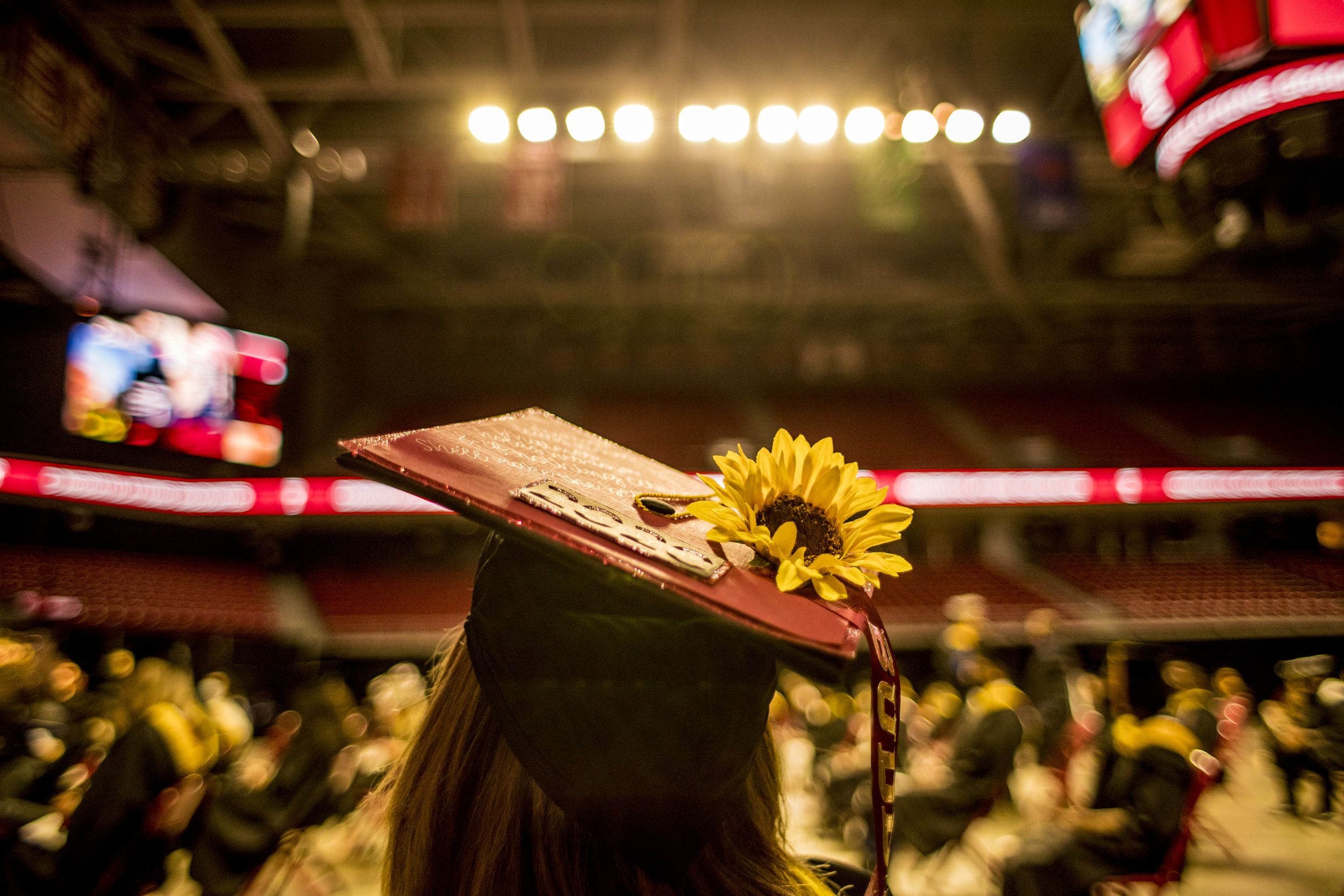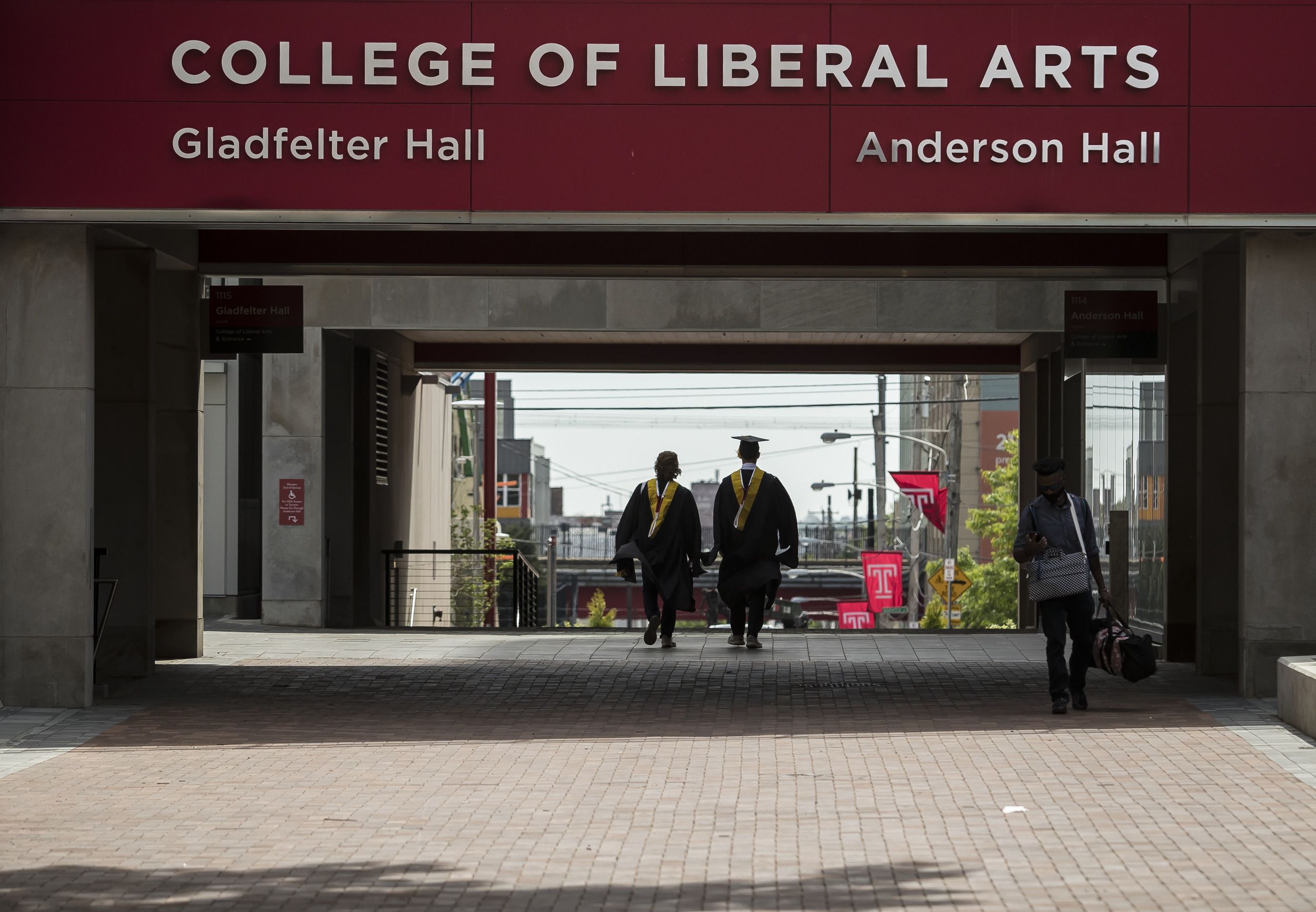 "
In this very moment, amidst a world of unpredictability, we are being called to graduate, to step toward something that very well may be into the unknown. We might be heading into an uncertain future, but we will always have a strong foundation and Temple family standing with and behind us."
-Class of 2021 student speaker
Jennifer Sierra