Temple University's 135th Commencement
Congratulations, Class of 2022!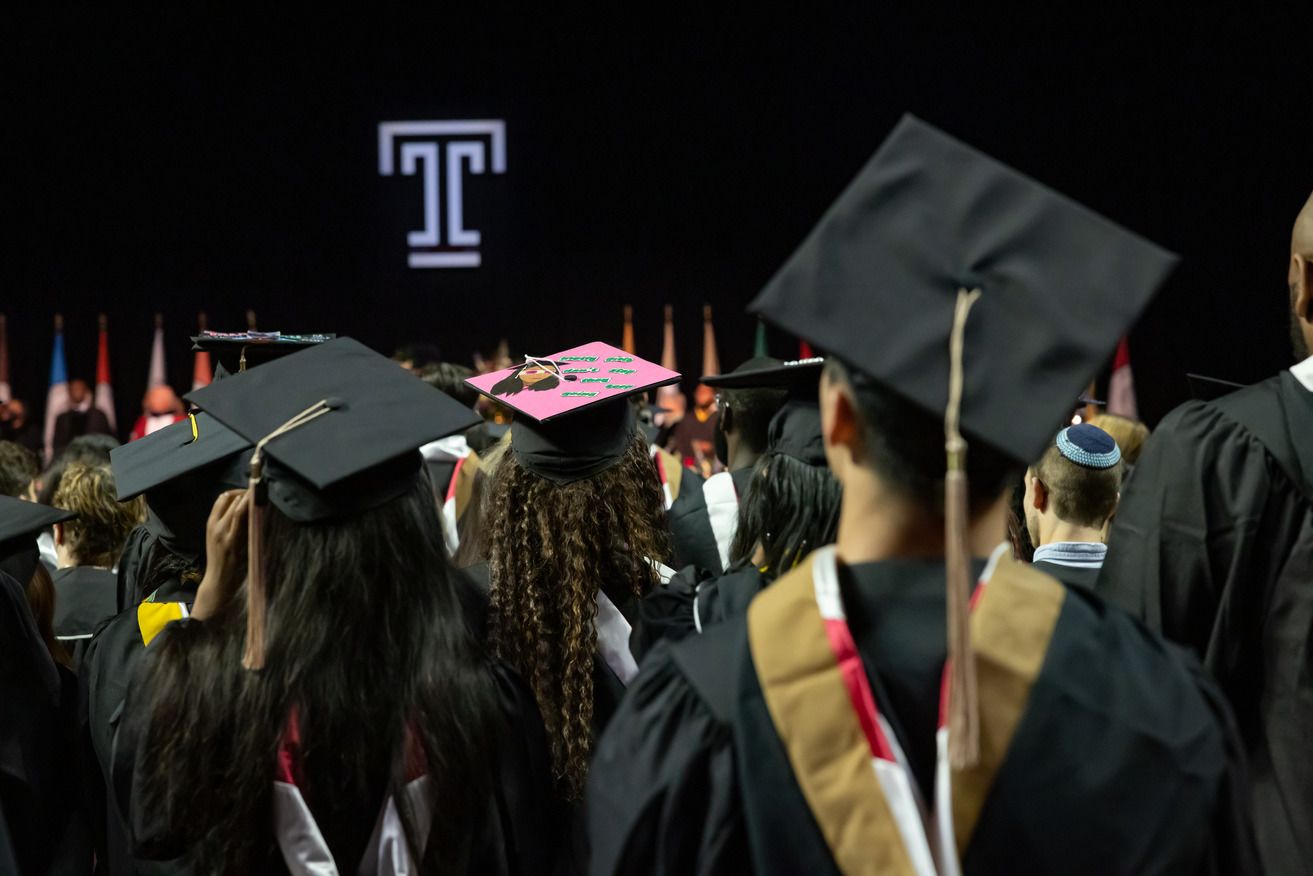 May 5, 2022 was a day to celebrate. Class of 2022 graduates, their families, friends, and mentors, and Temple faculty and administration gathered to celebrate the first in-person Commencement ceremony in three years, filling the Liacouras Center with a sense of relief and pride.
Another reason to celebrate: Temple's 135th Commencement ceremony was the first under the leadership of a new president, Jason Wingard, who took the opportunity at Commencement to share words of wisdom and advice with the graduating class, among them, "Protect your authenticity."
But above all, May 5 was a day to celebrate the graduates of the Class of 2022, to recognize not just all the hard work that they've done to get to this day but all of the possibilities beckoning them in the future.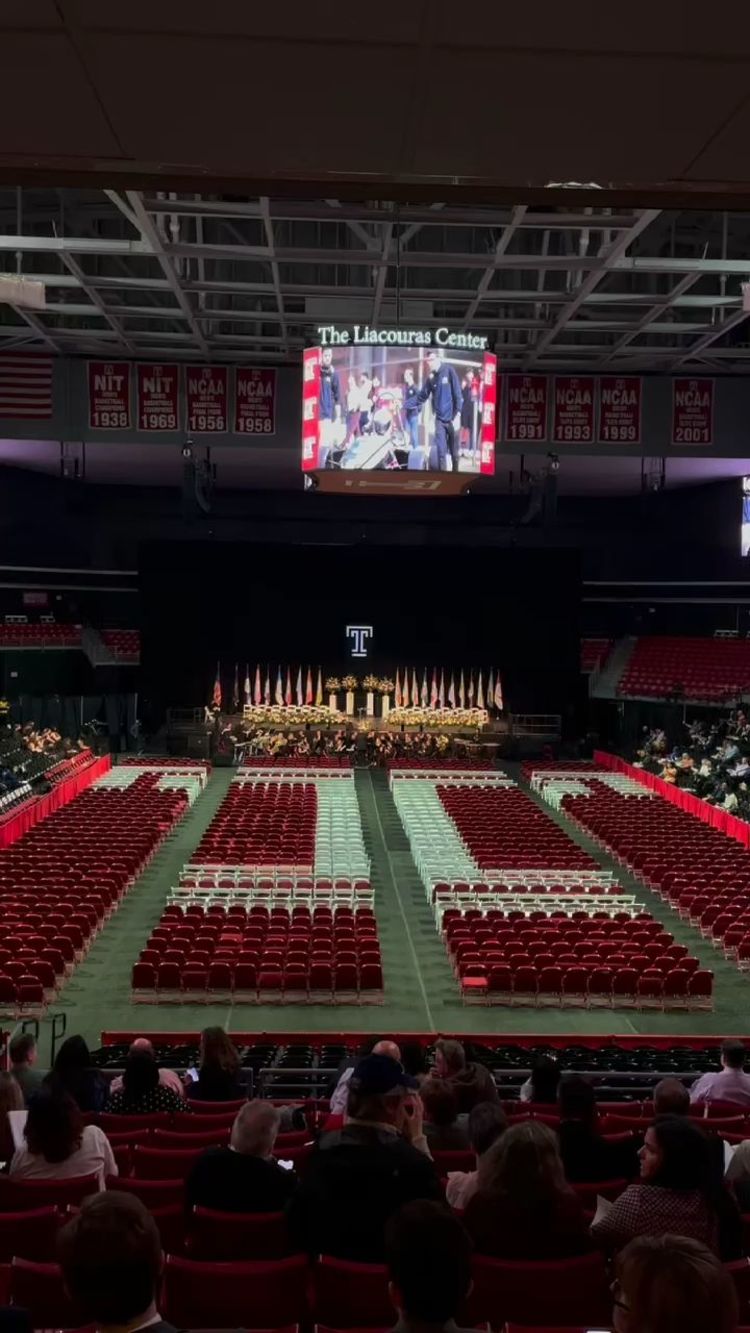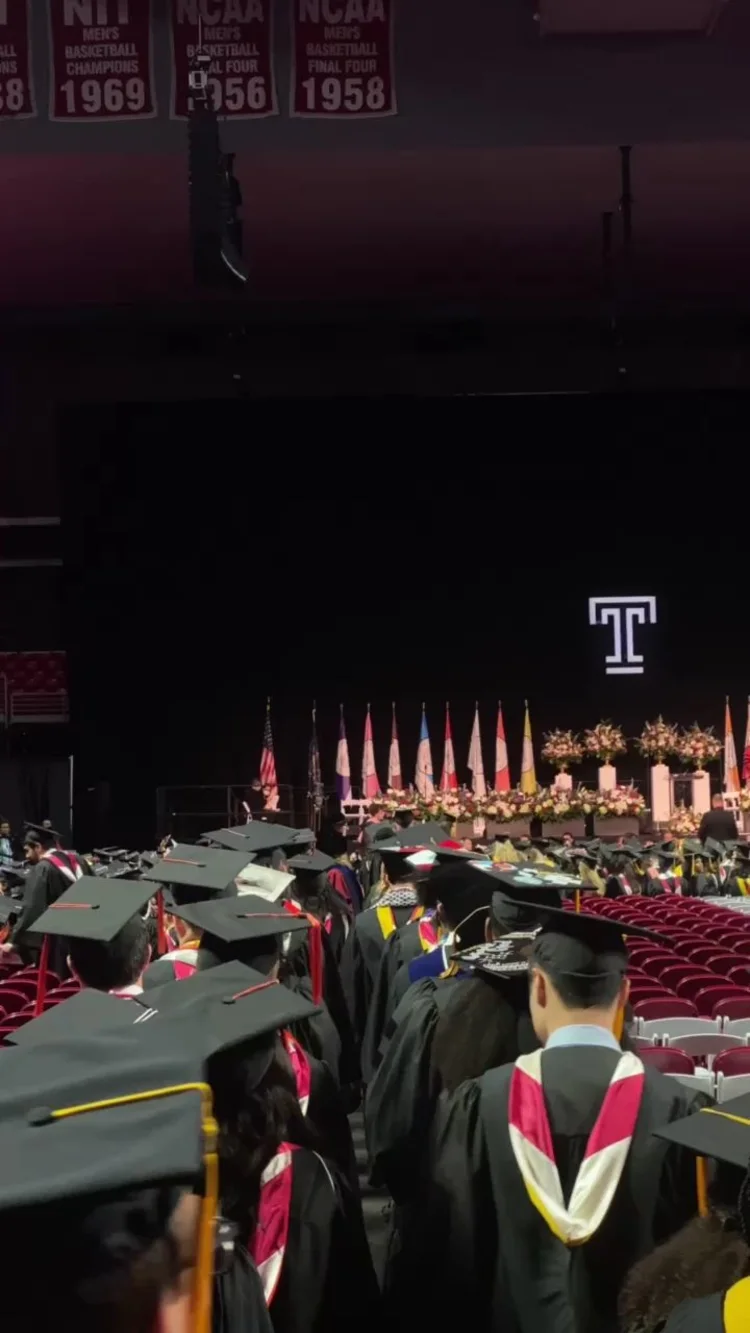 "If the turmoil over the past two years didn't stop us, nothing can and nothing will stop us."
-Class of 2022 student speaker Tyler Ray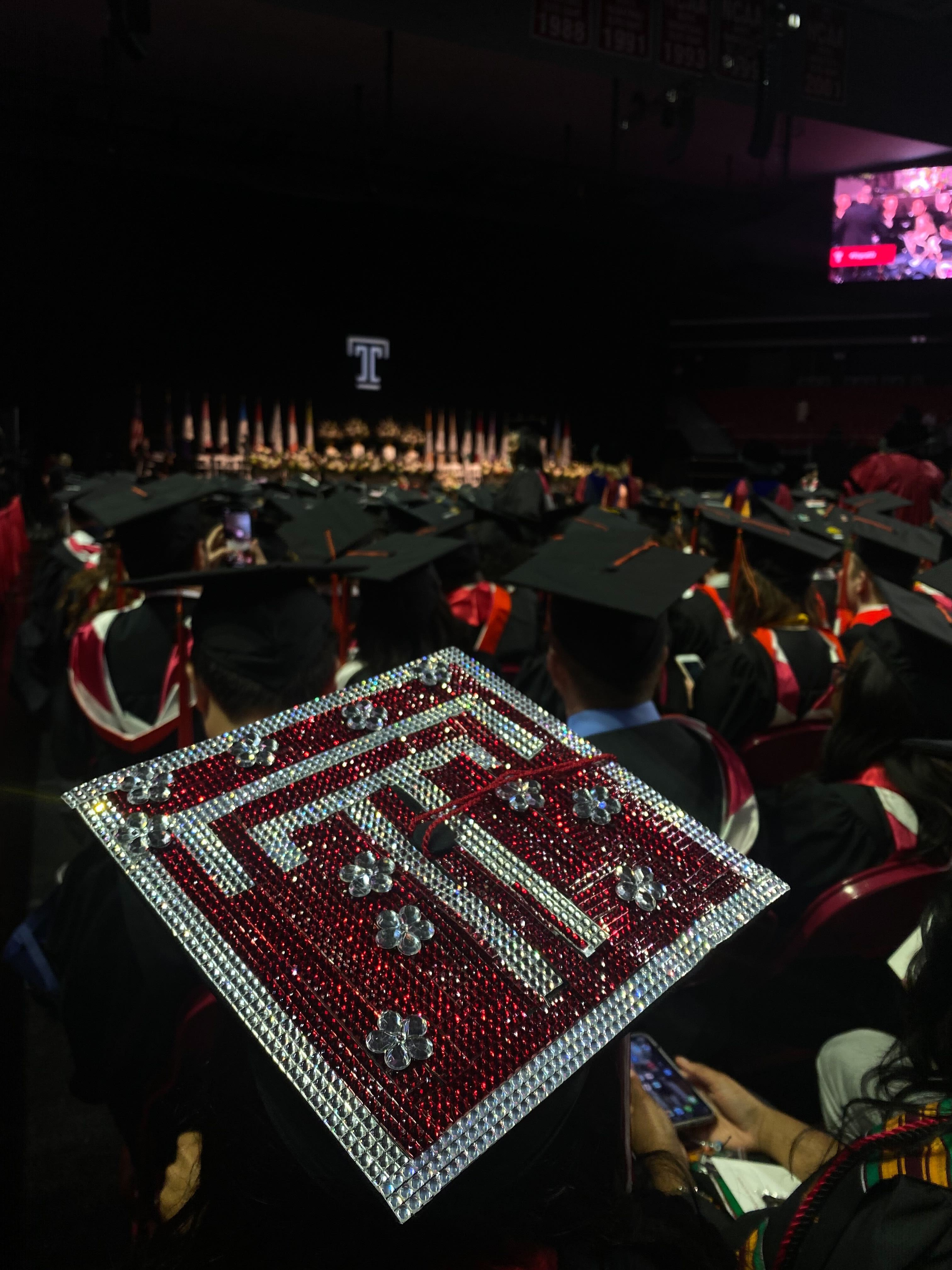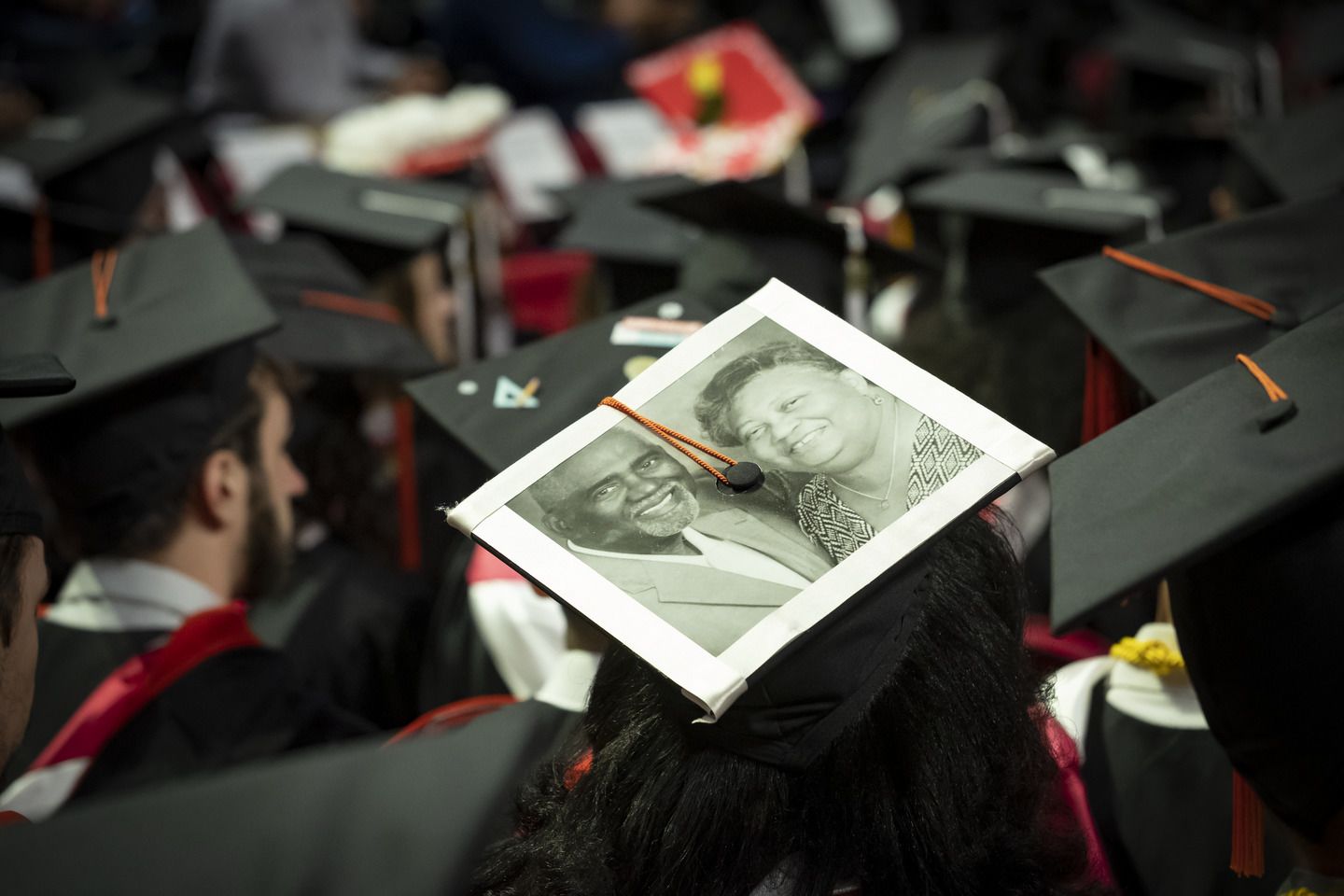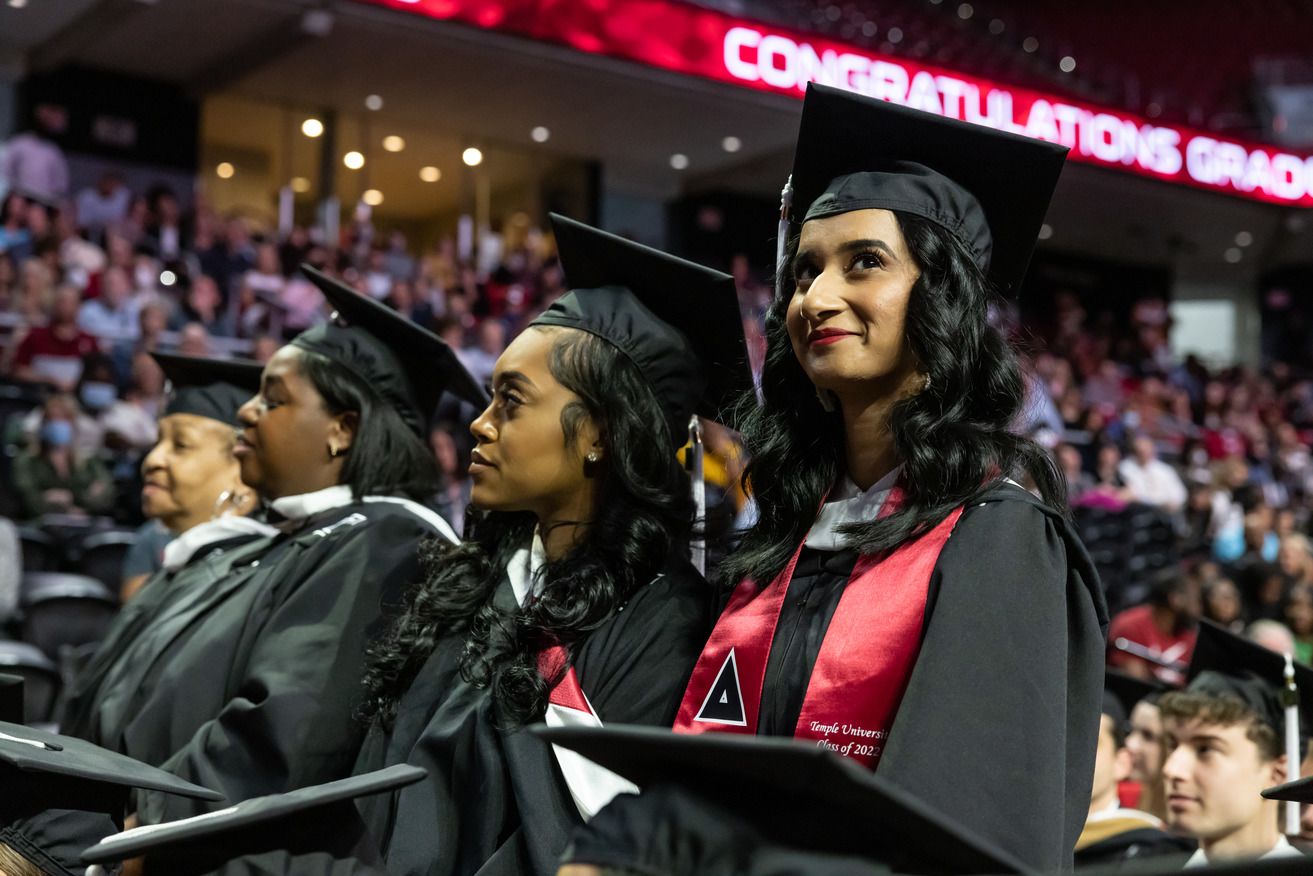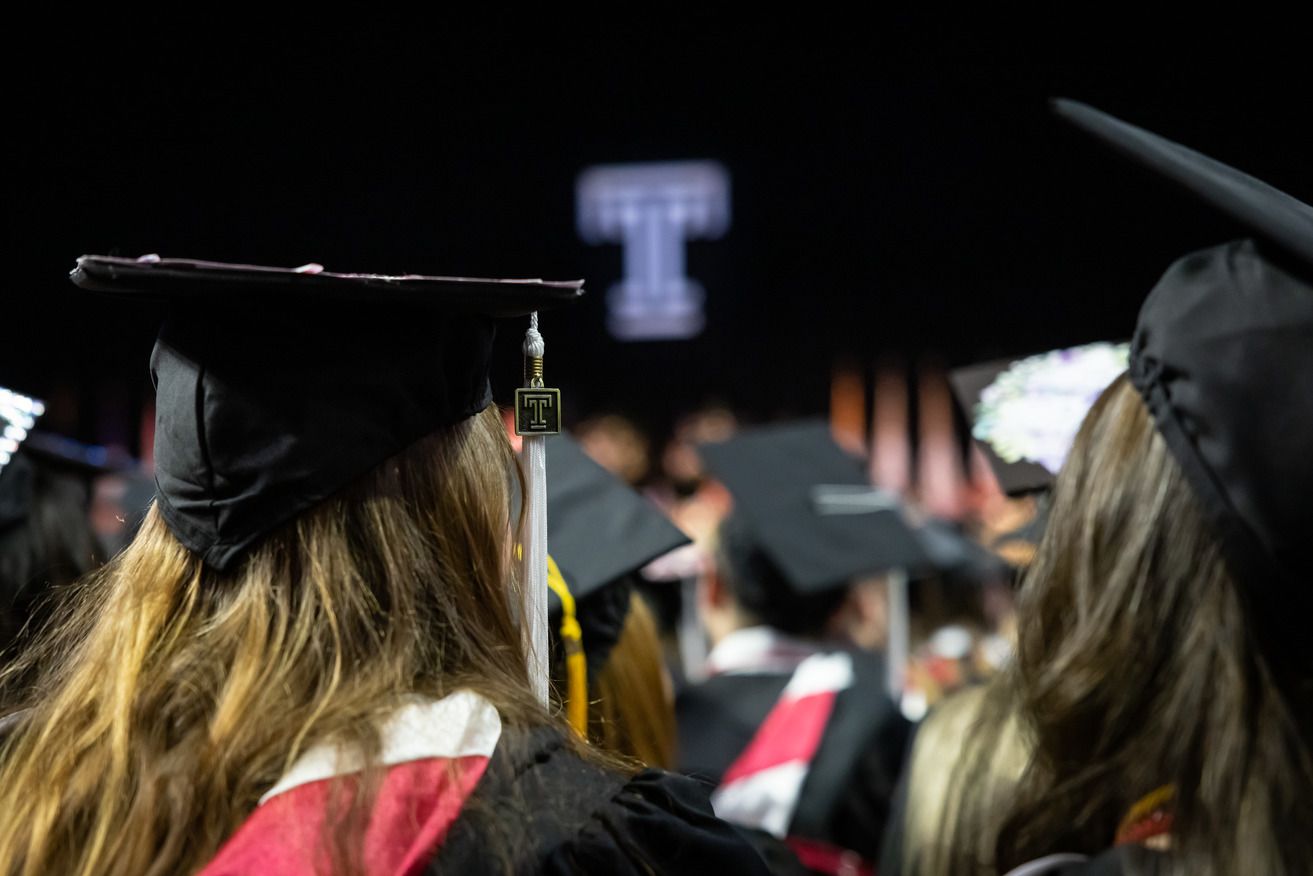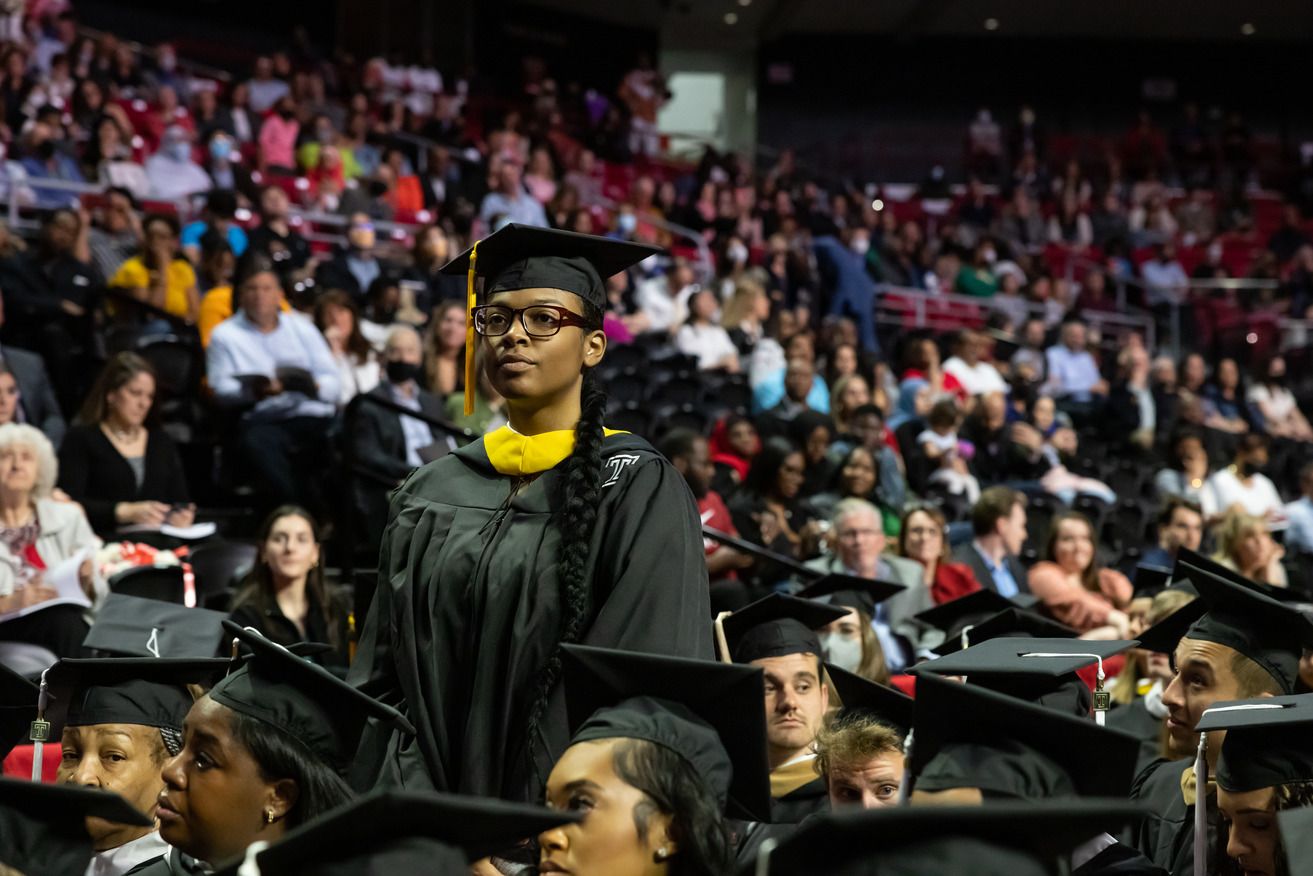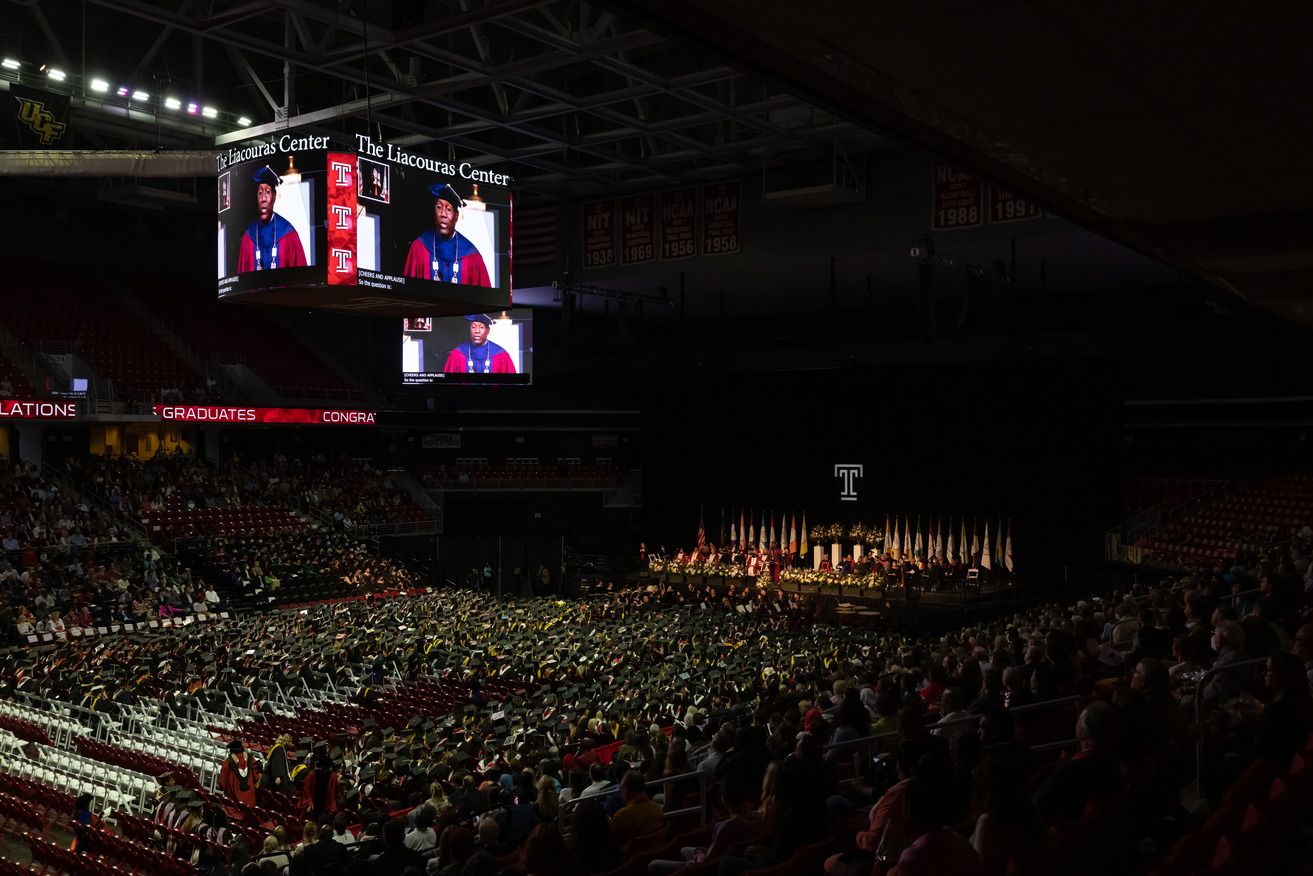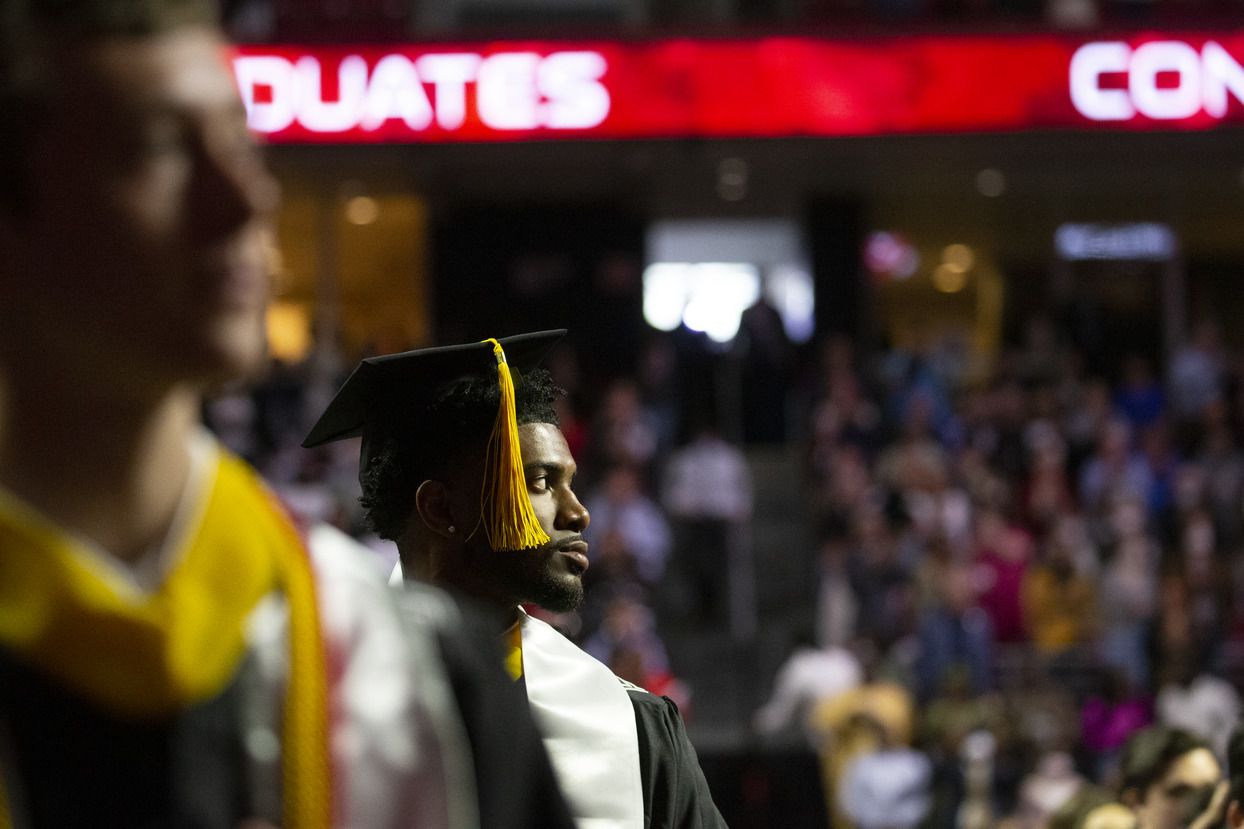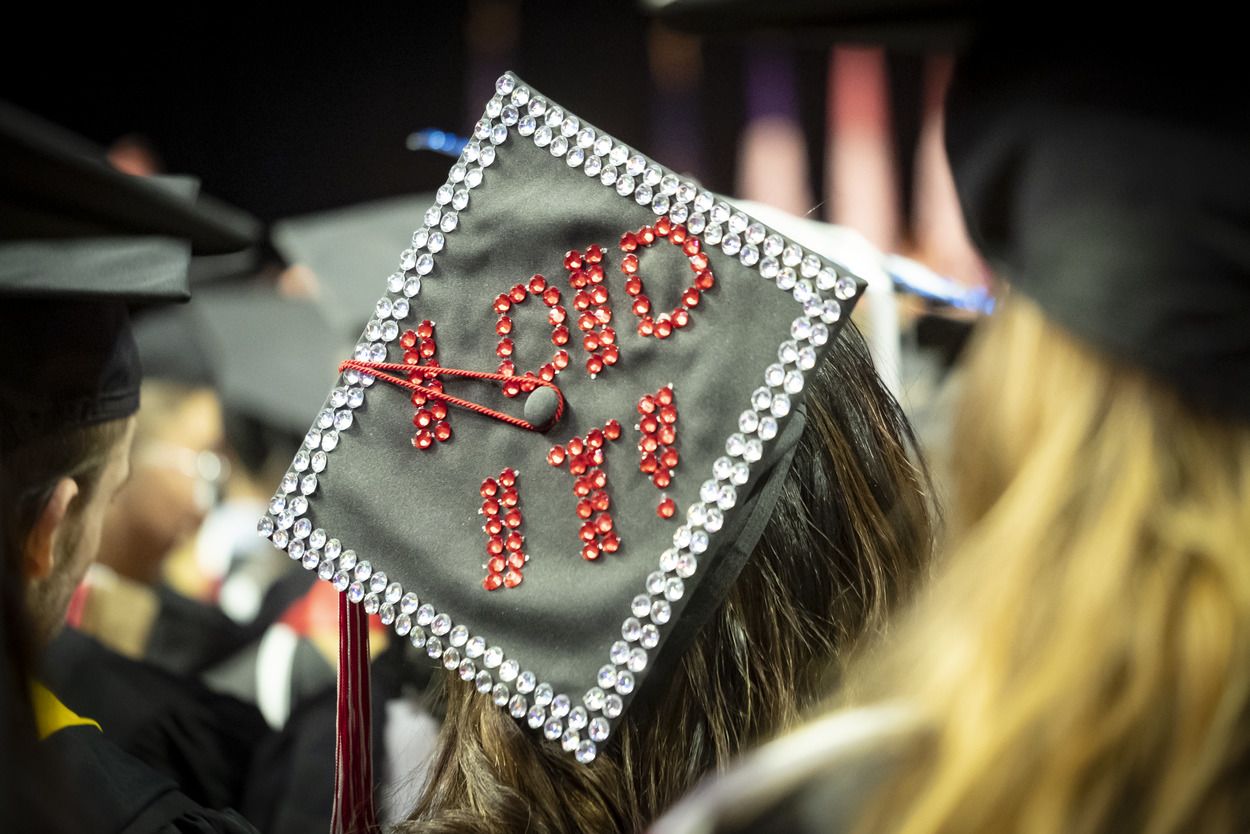 Item 1 of 8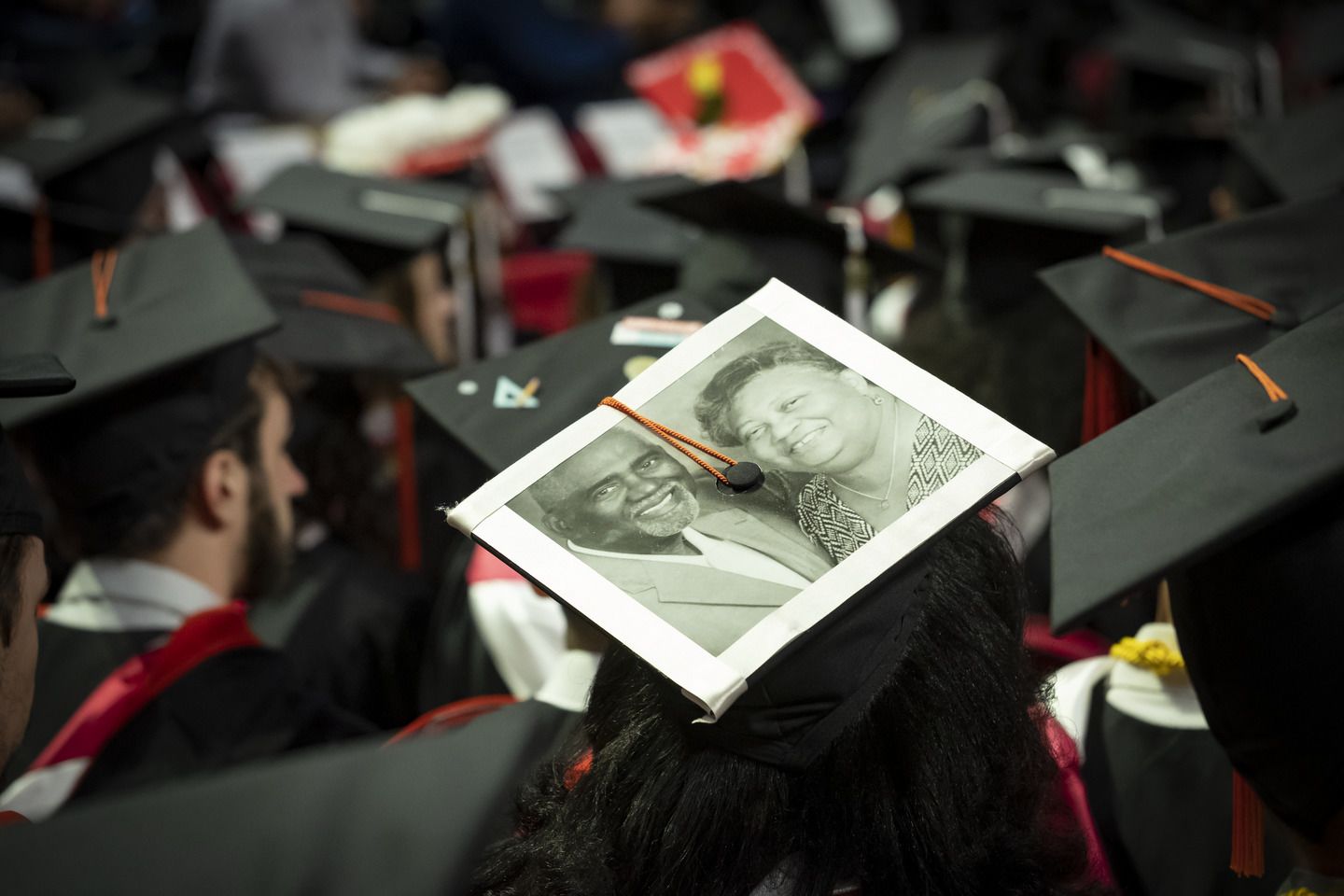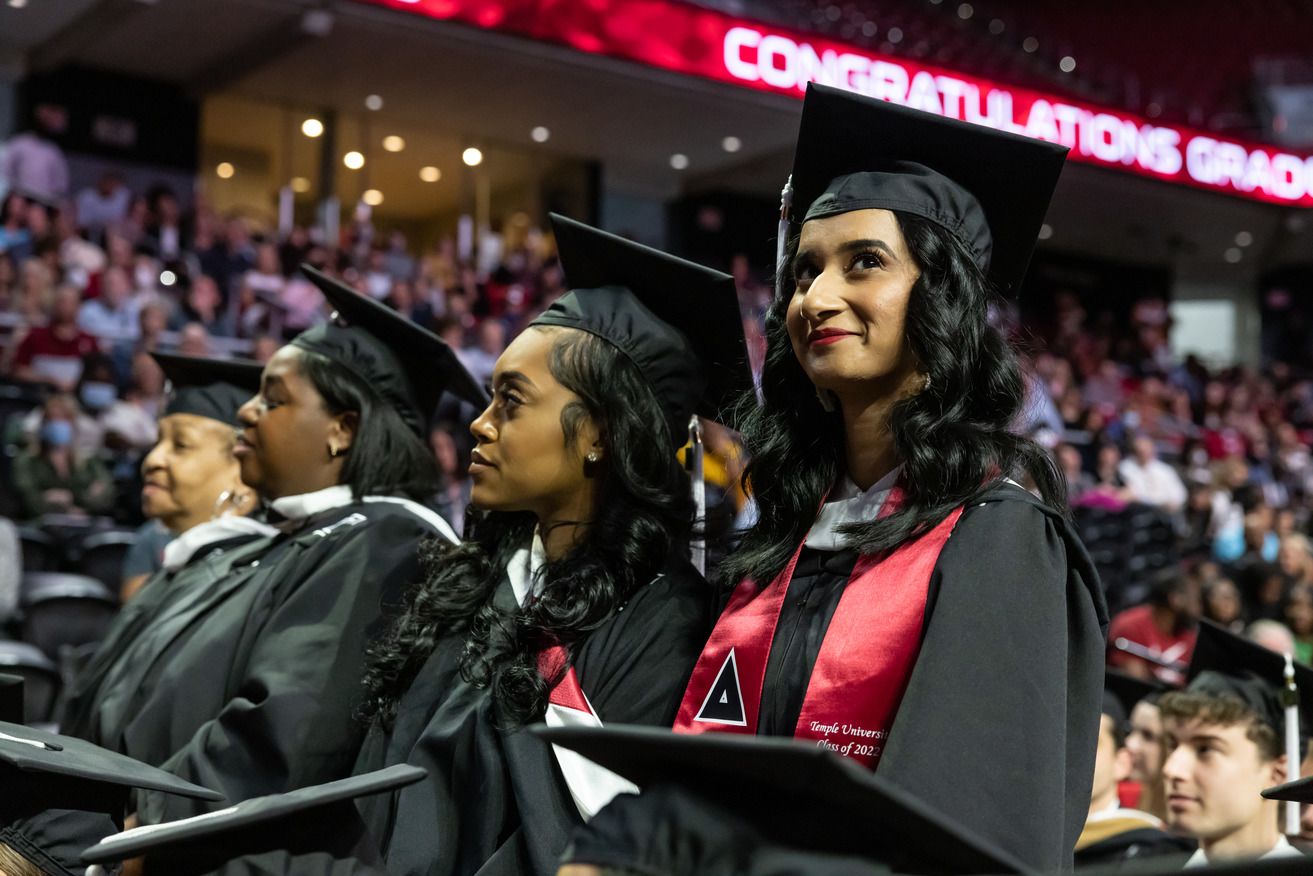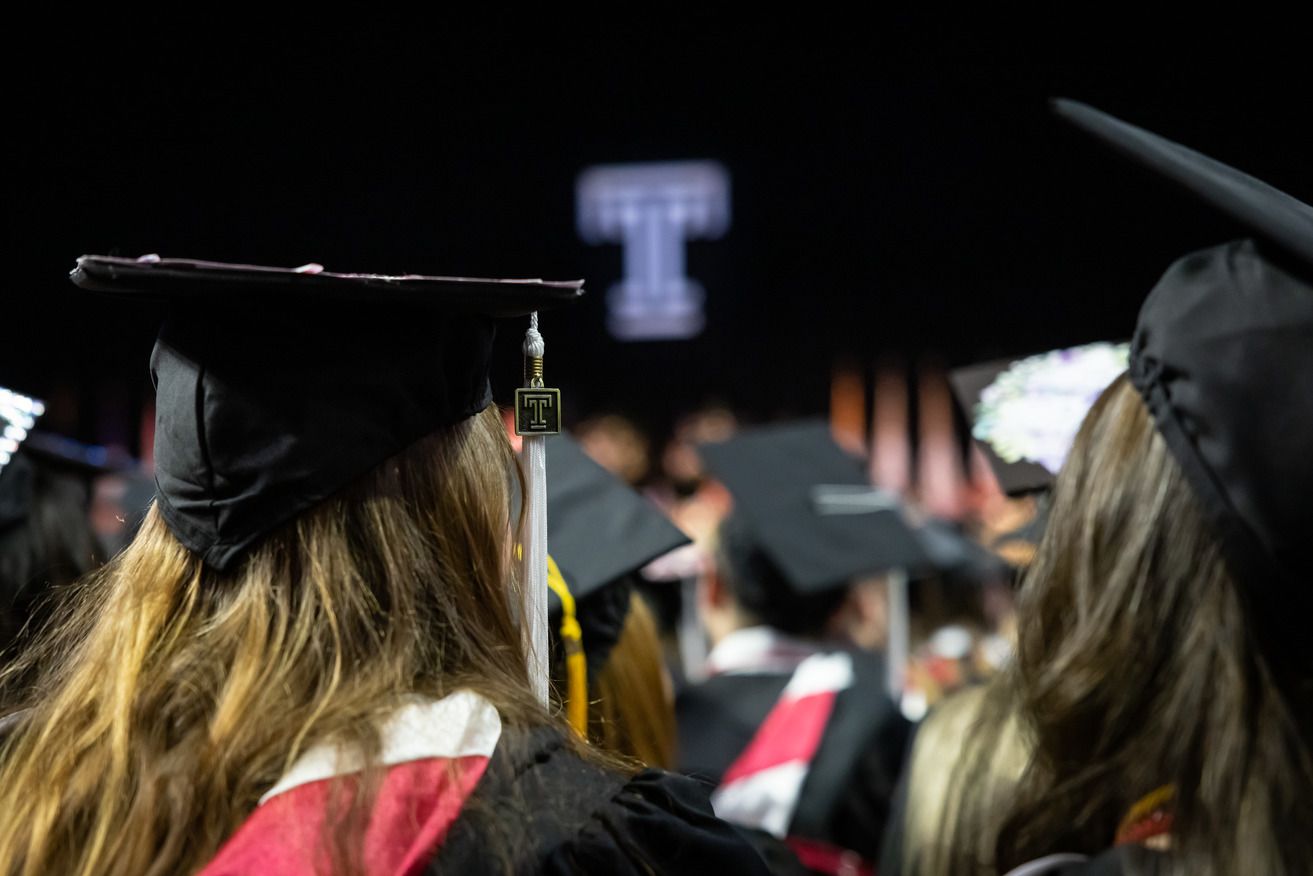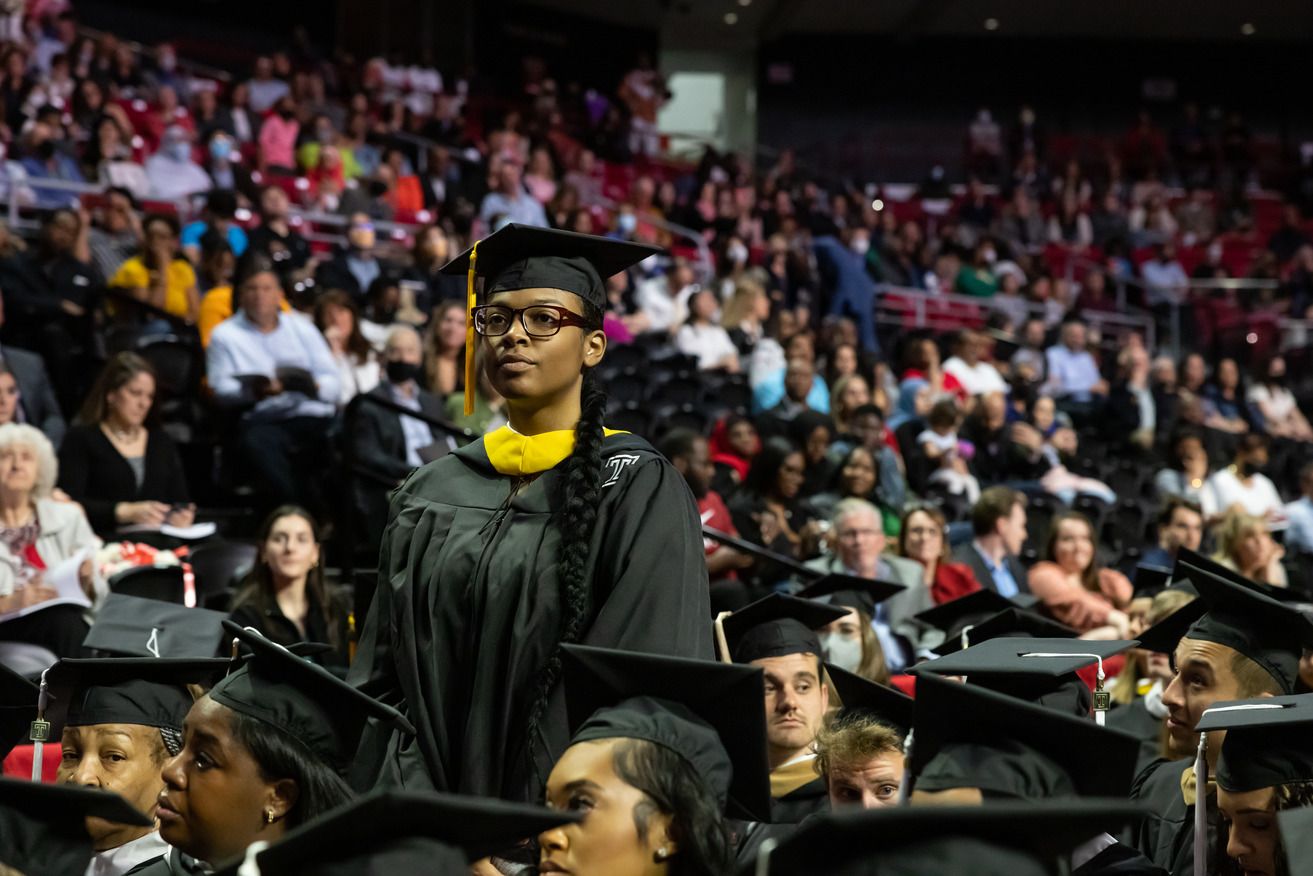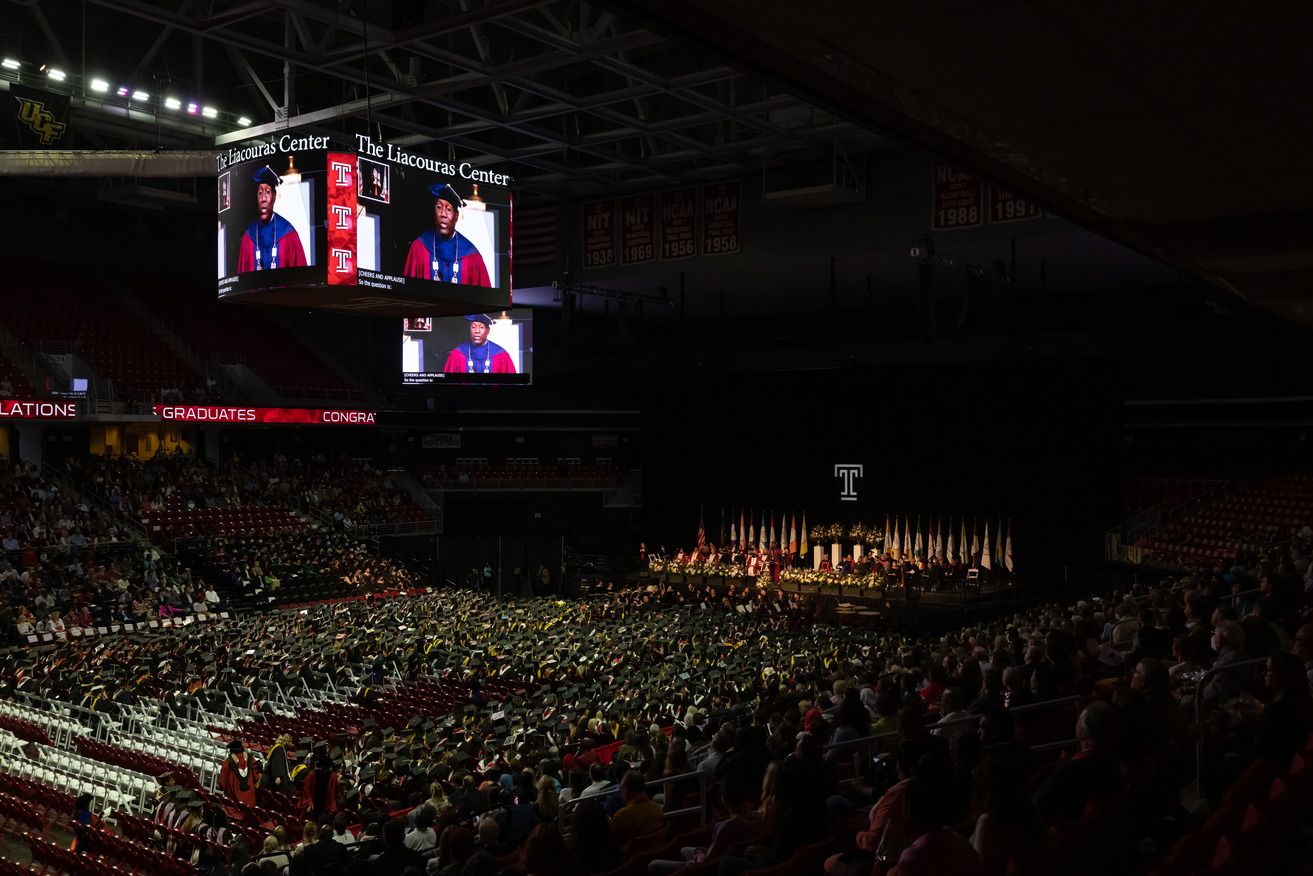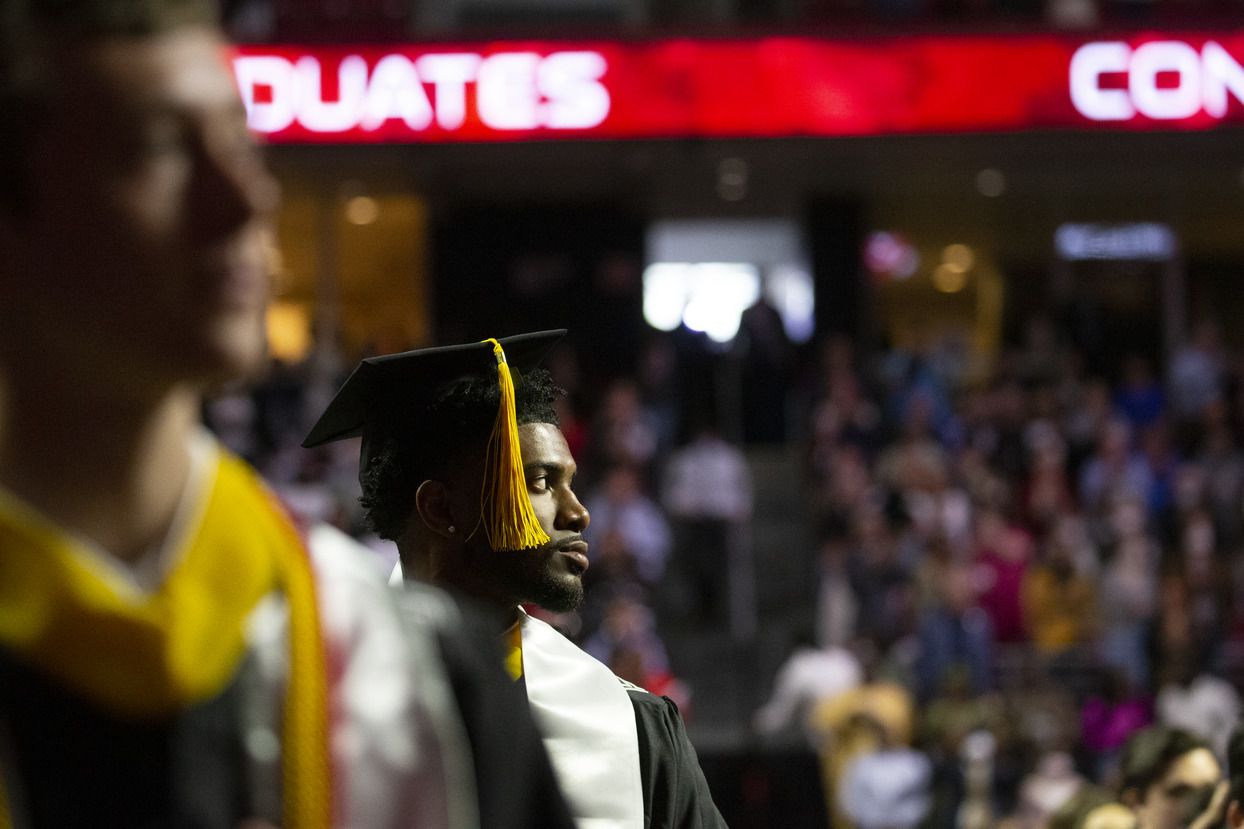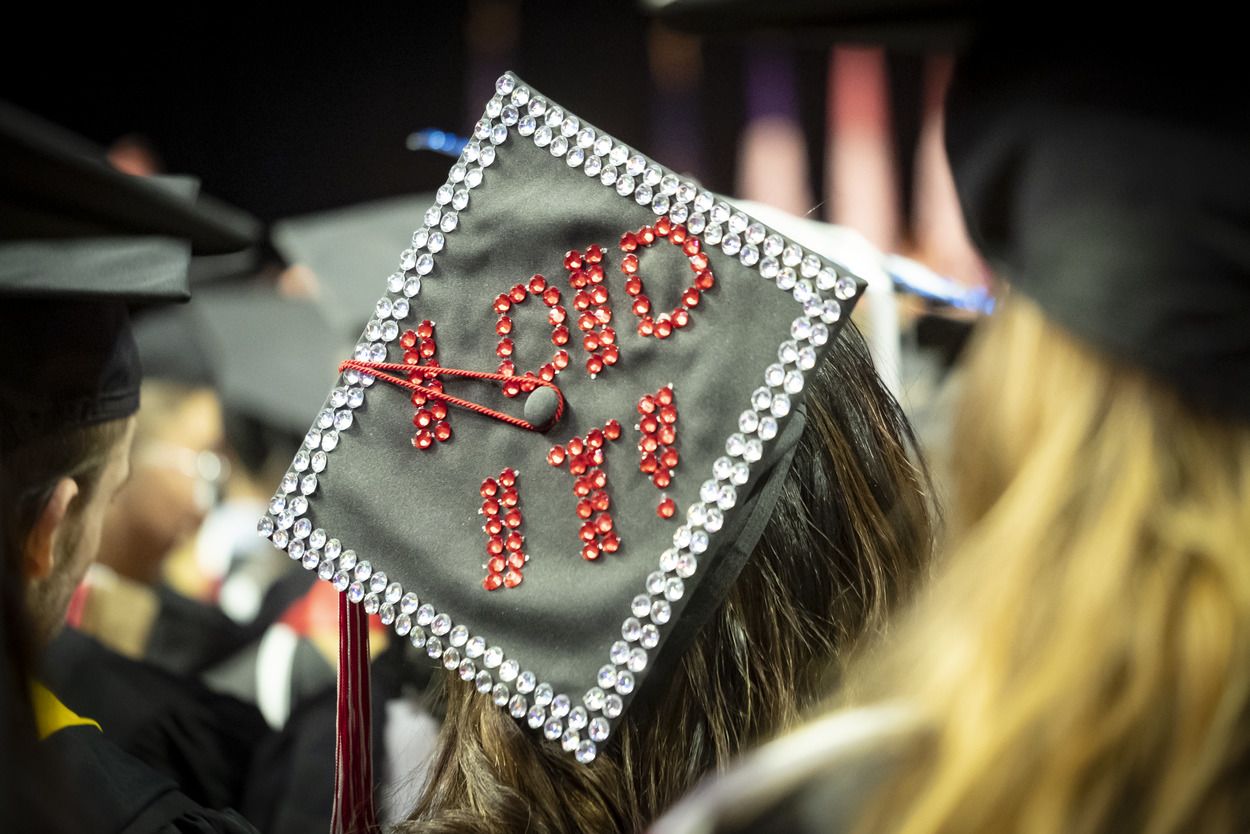 "You have to know you have no limits. You're only measured by your effort and determination, both of which are in your control."
-Honorary degree recipient
Dawn Staley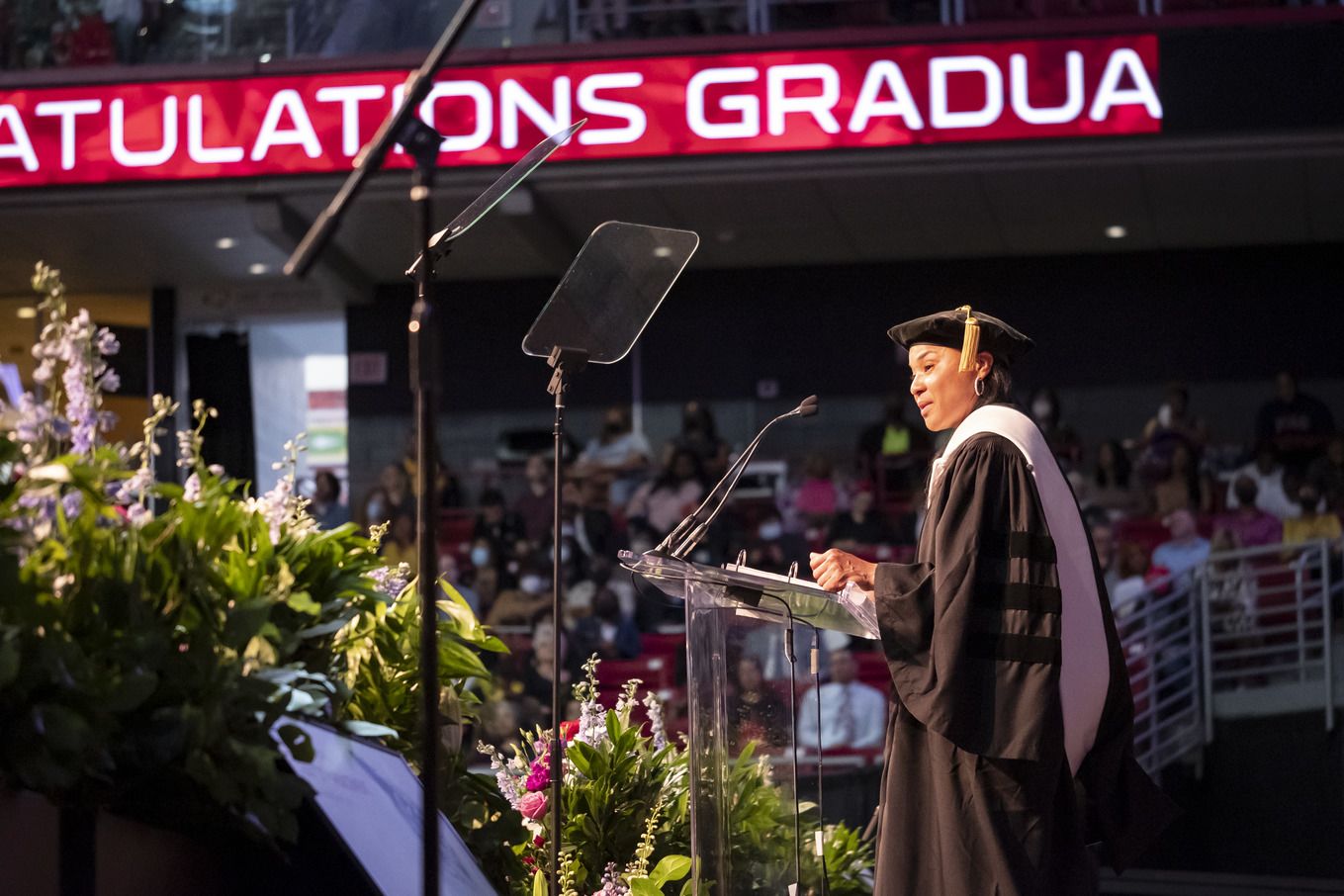 "Take that Temple pride and determination and write your own story."
-Provost
Gregory Mandel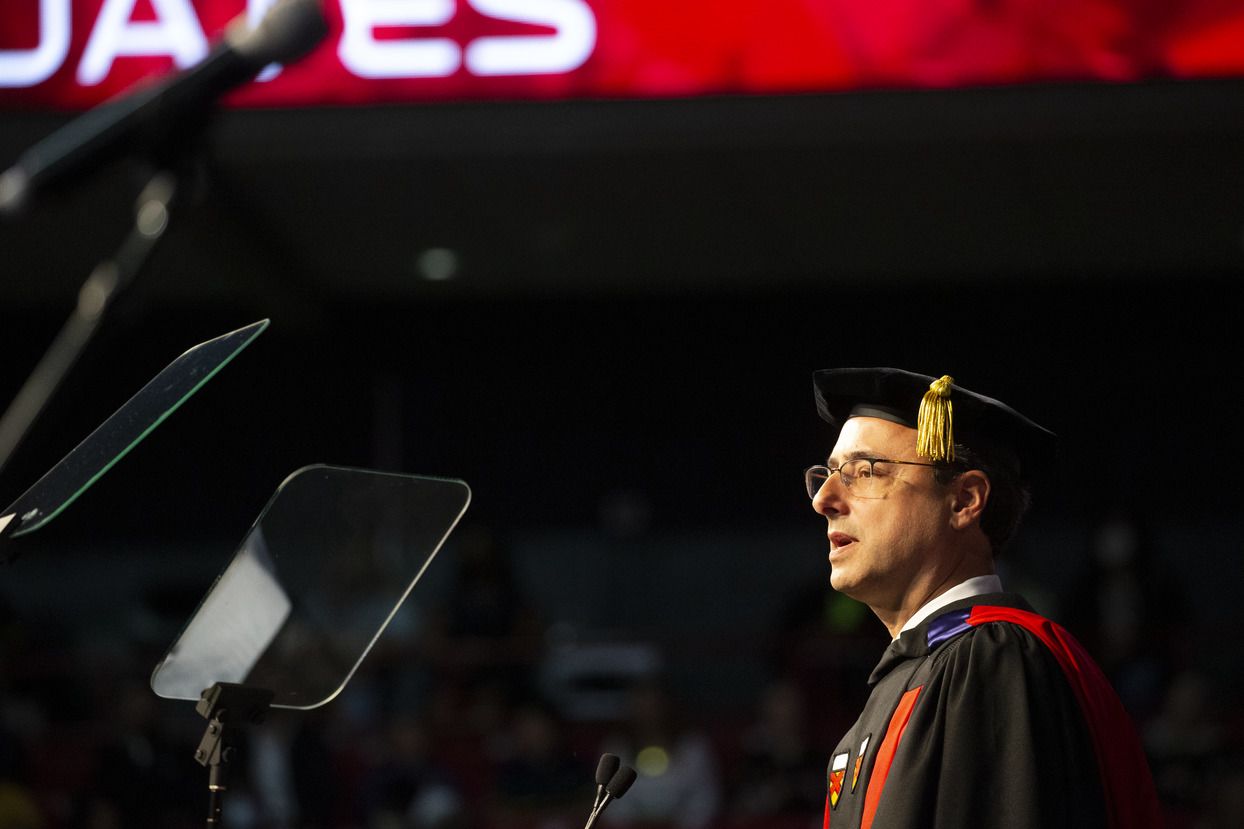 "Know that you've been tested. Know that you've succeeded. Know that you are Temple Made."
-Beasley School of Law Professor
Rafael Porrata-Doria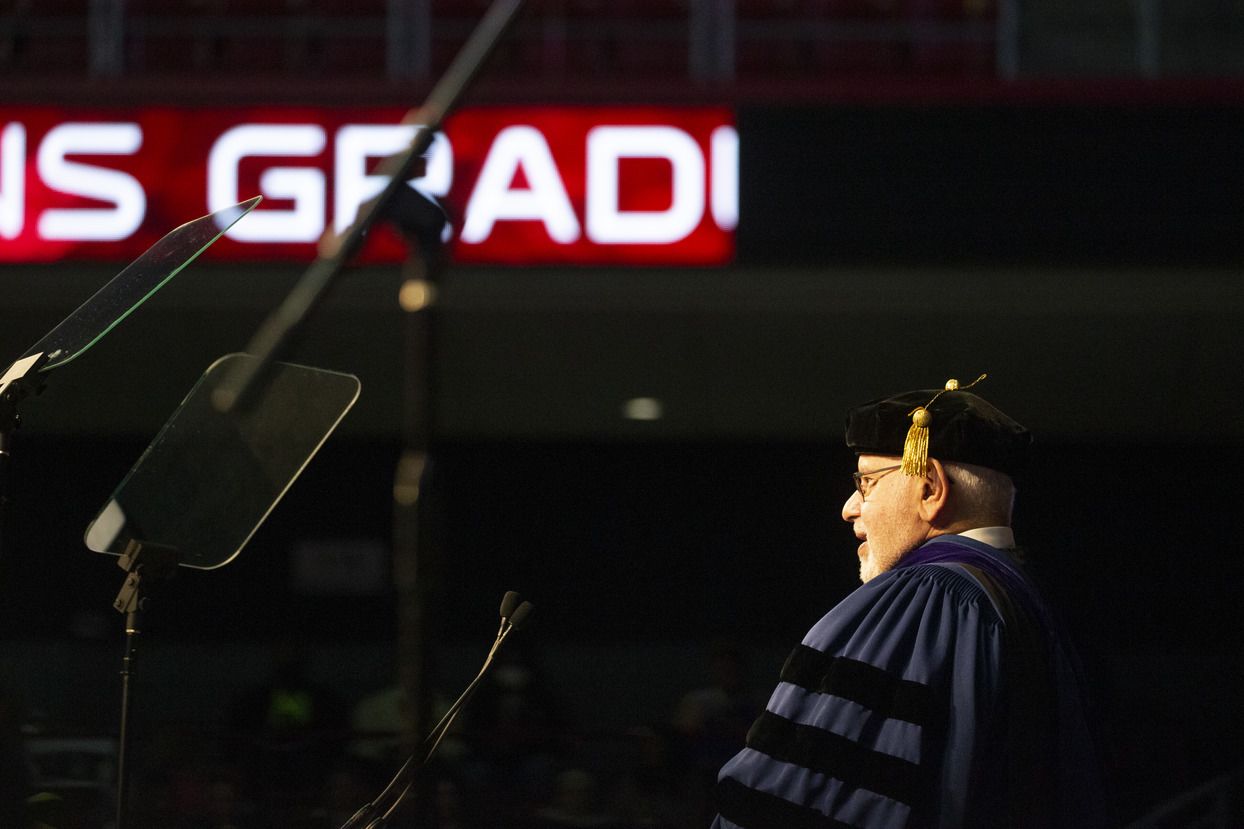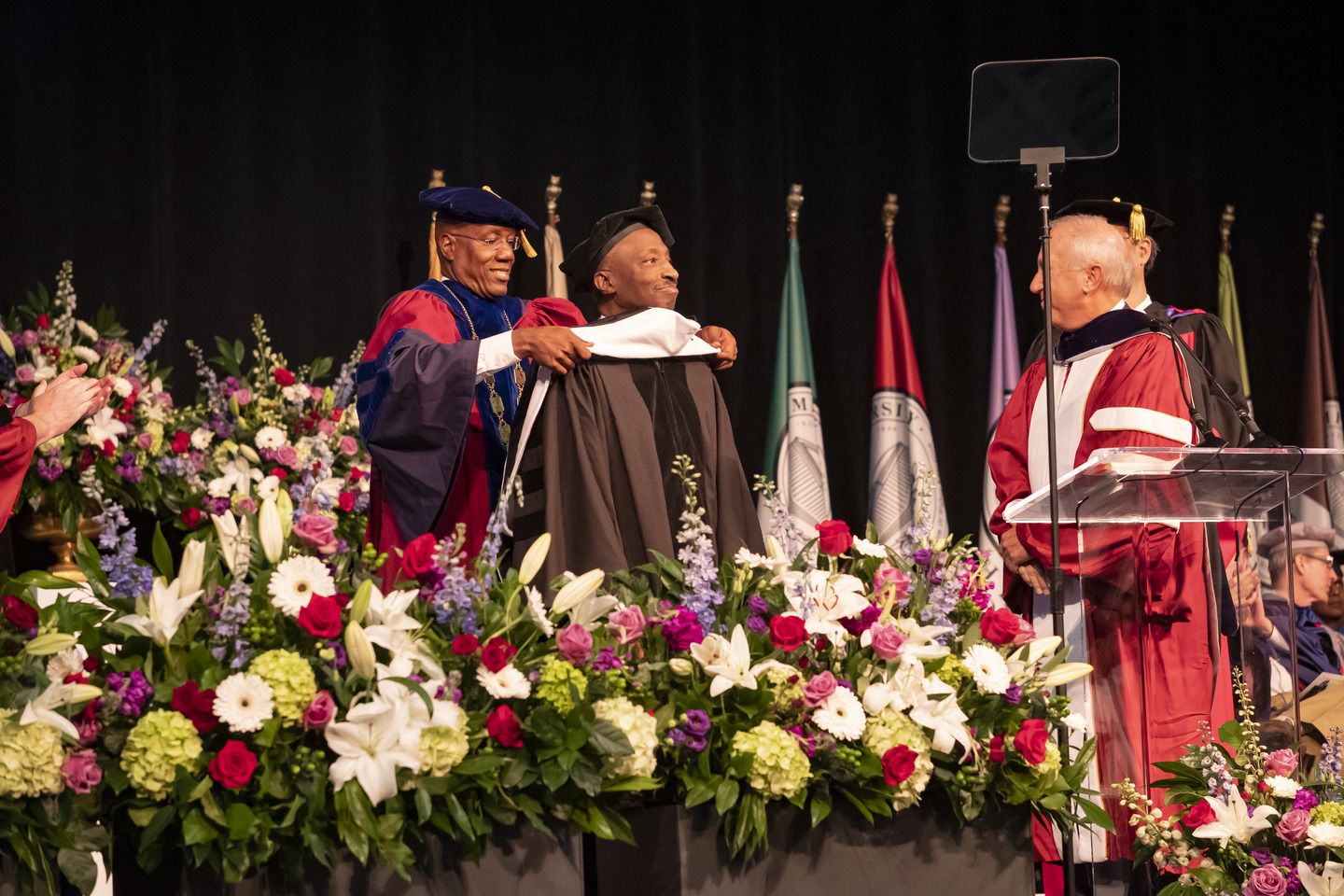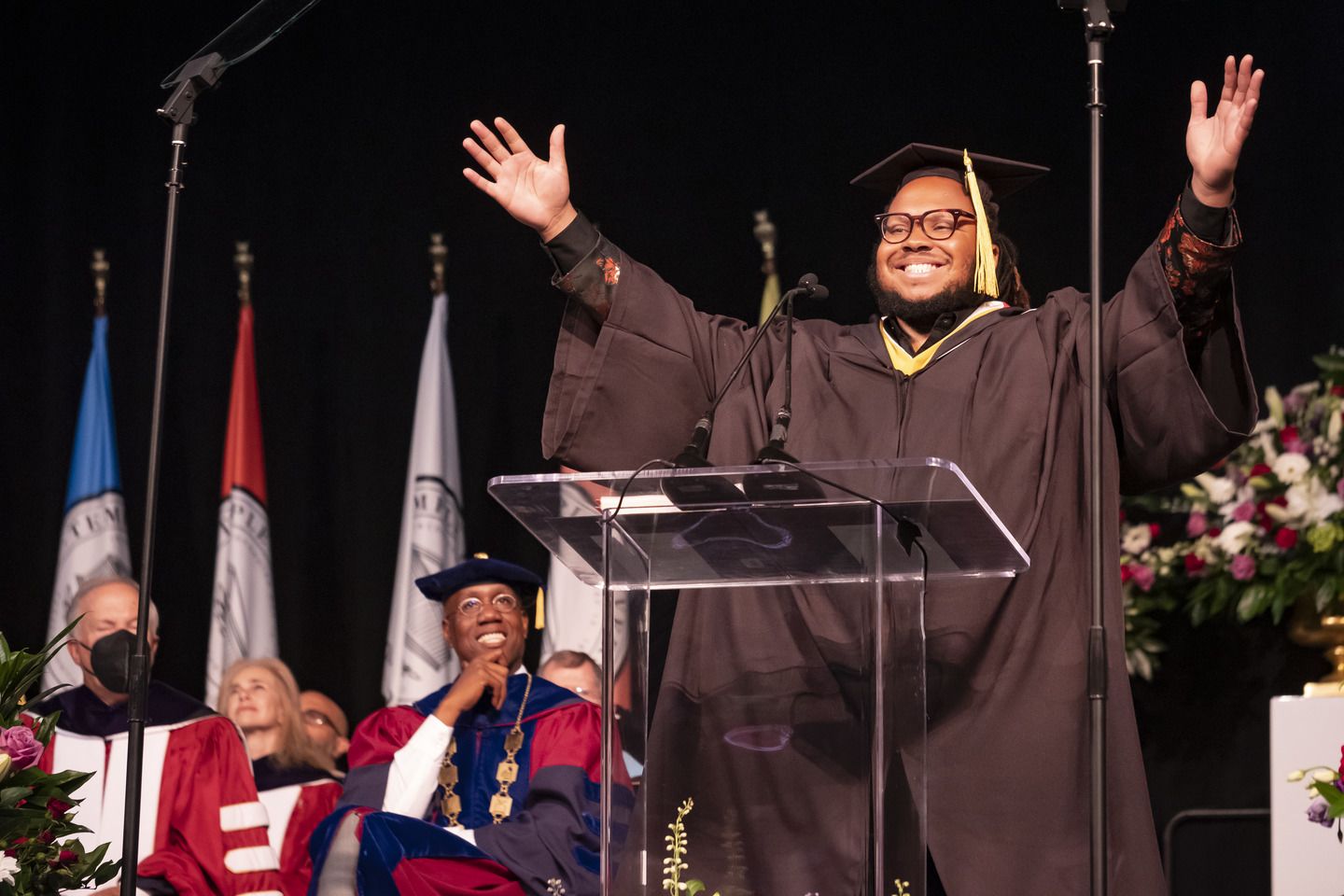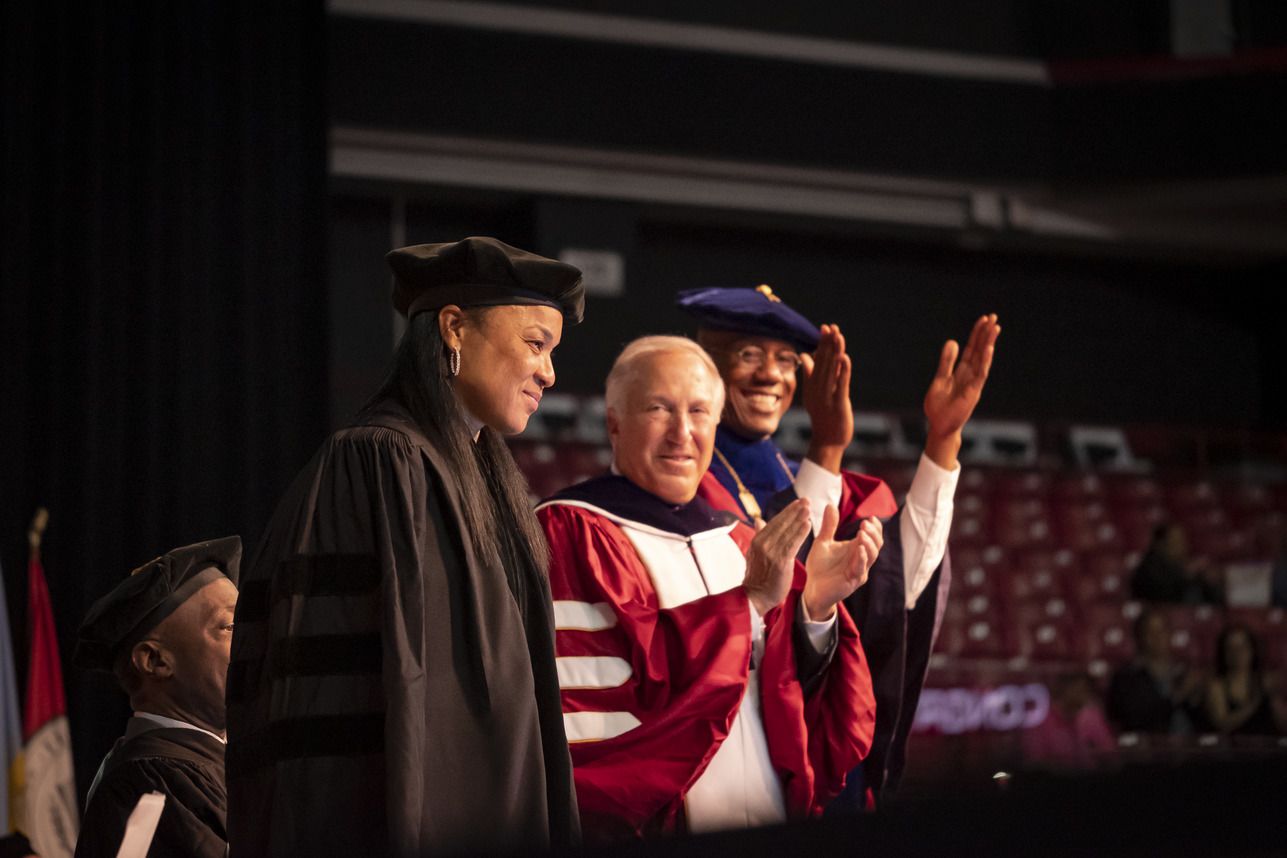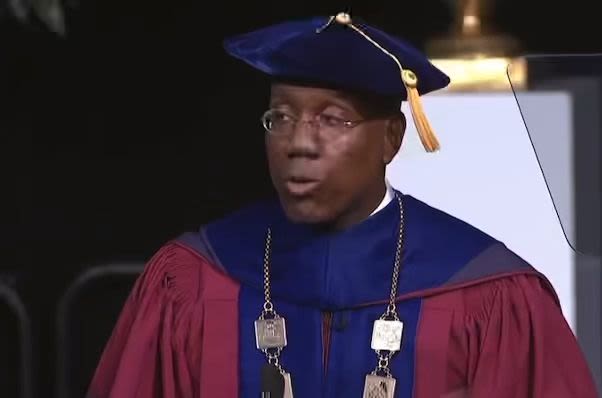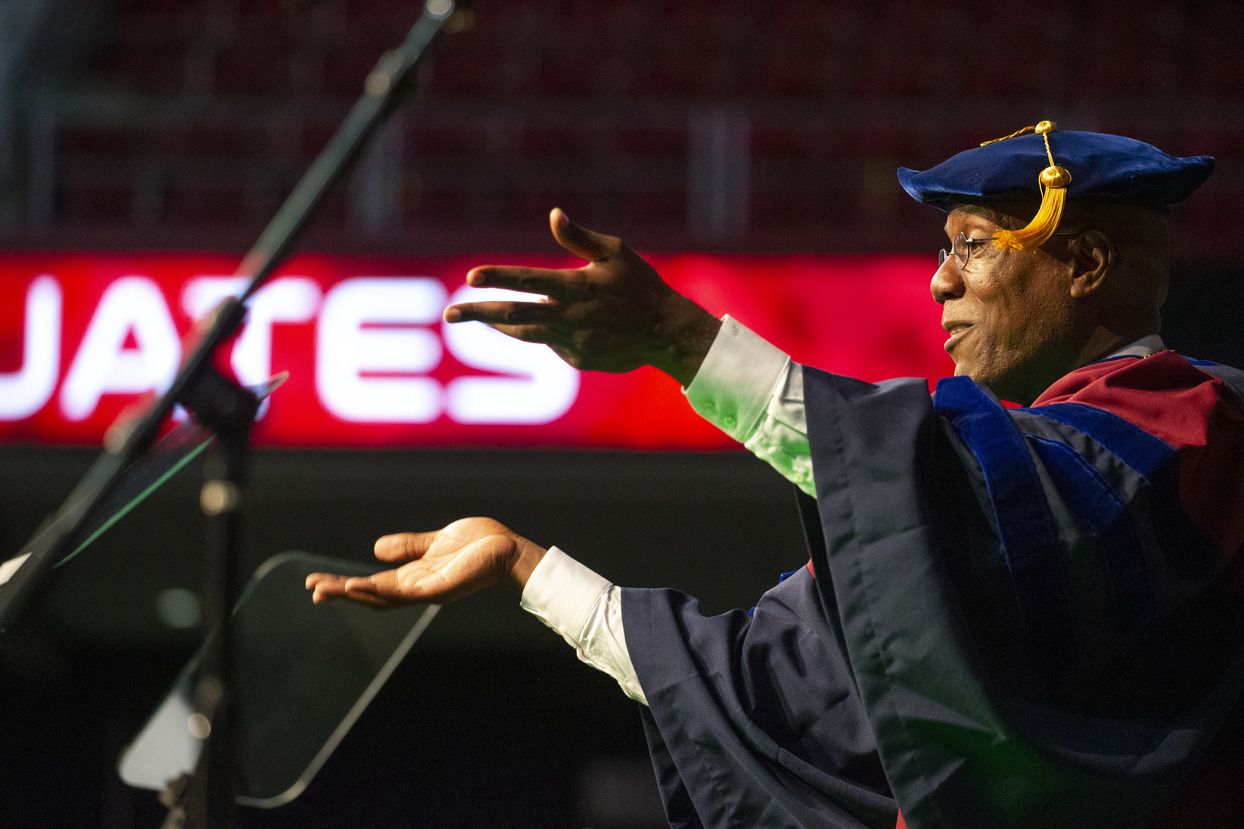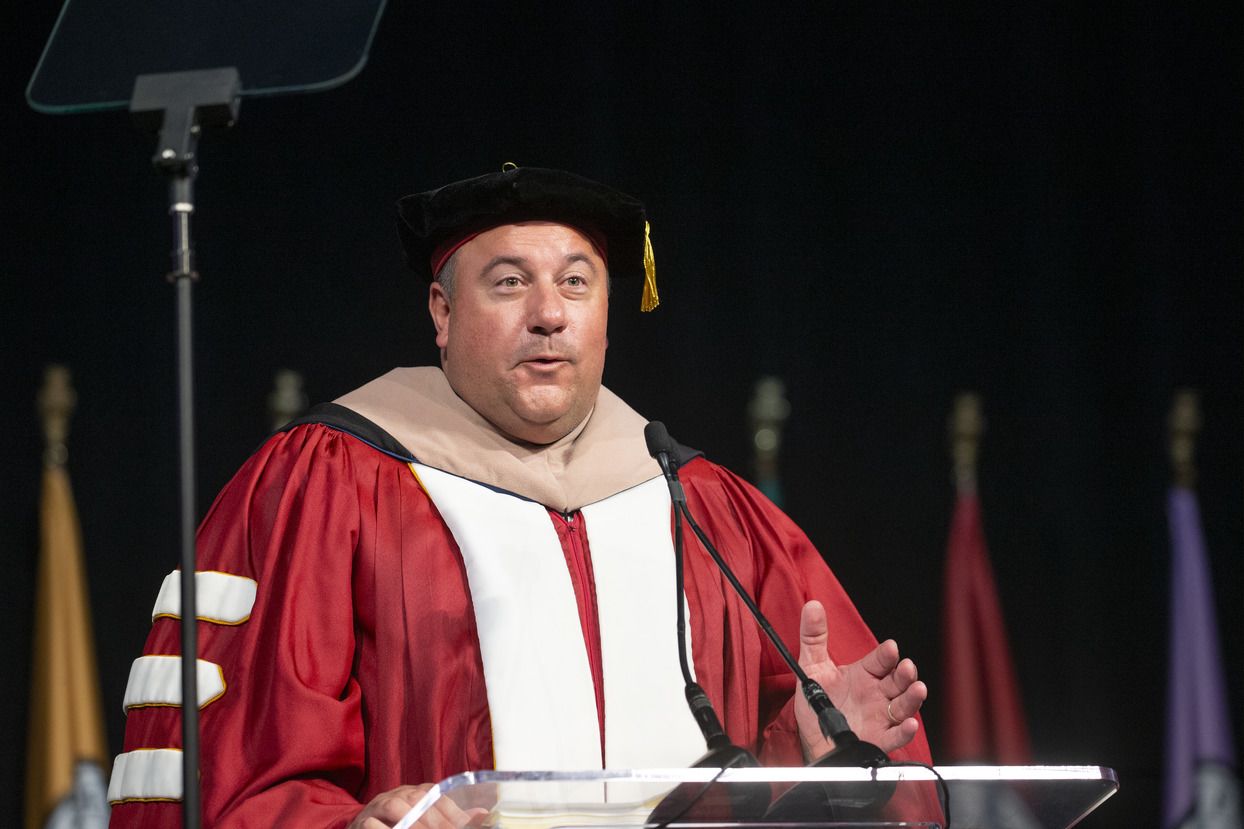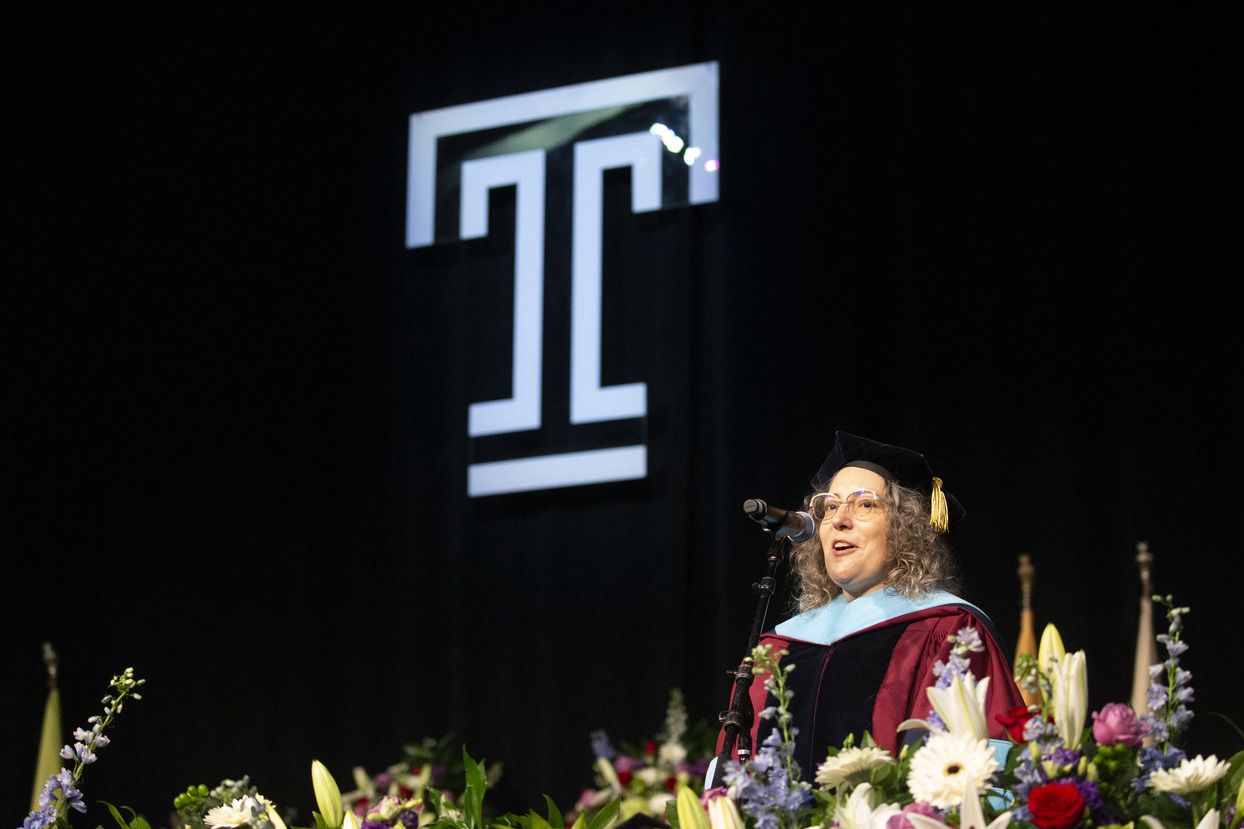 Item 1 of 7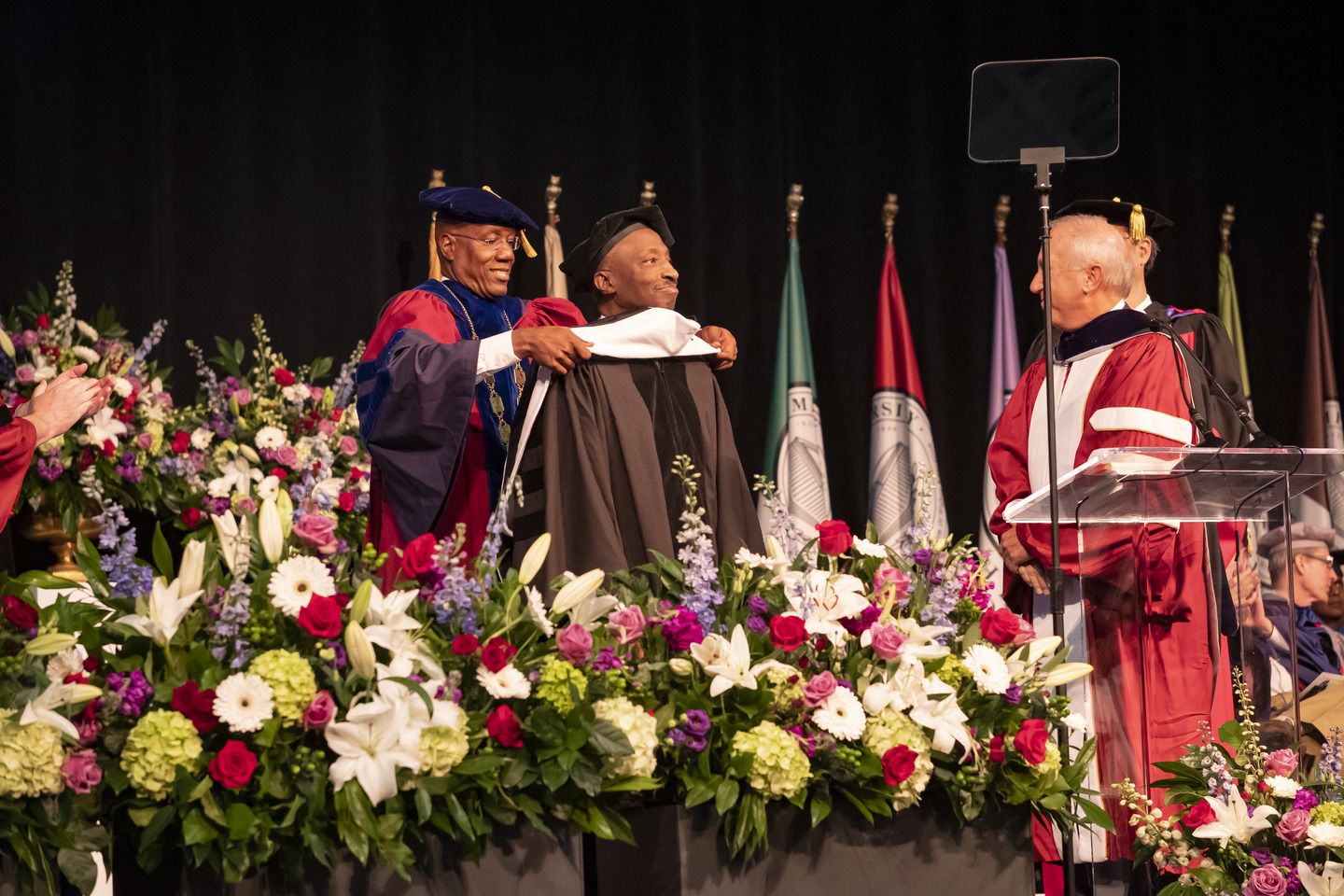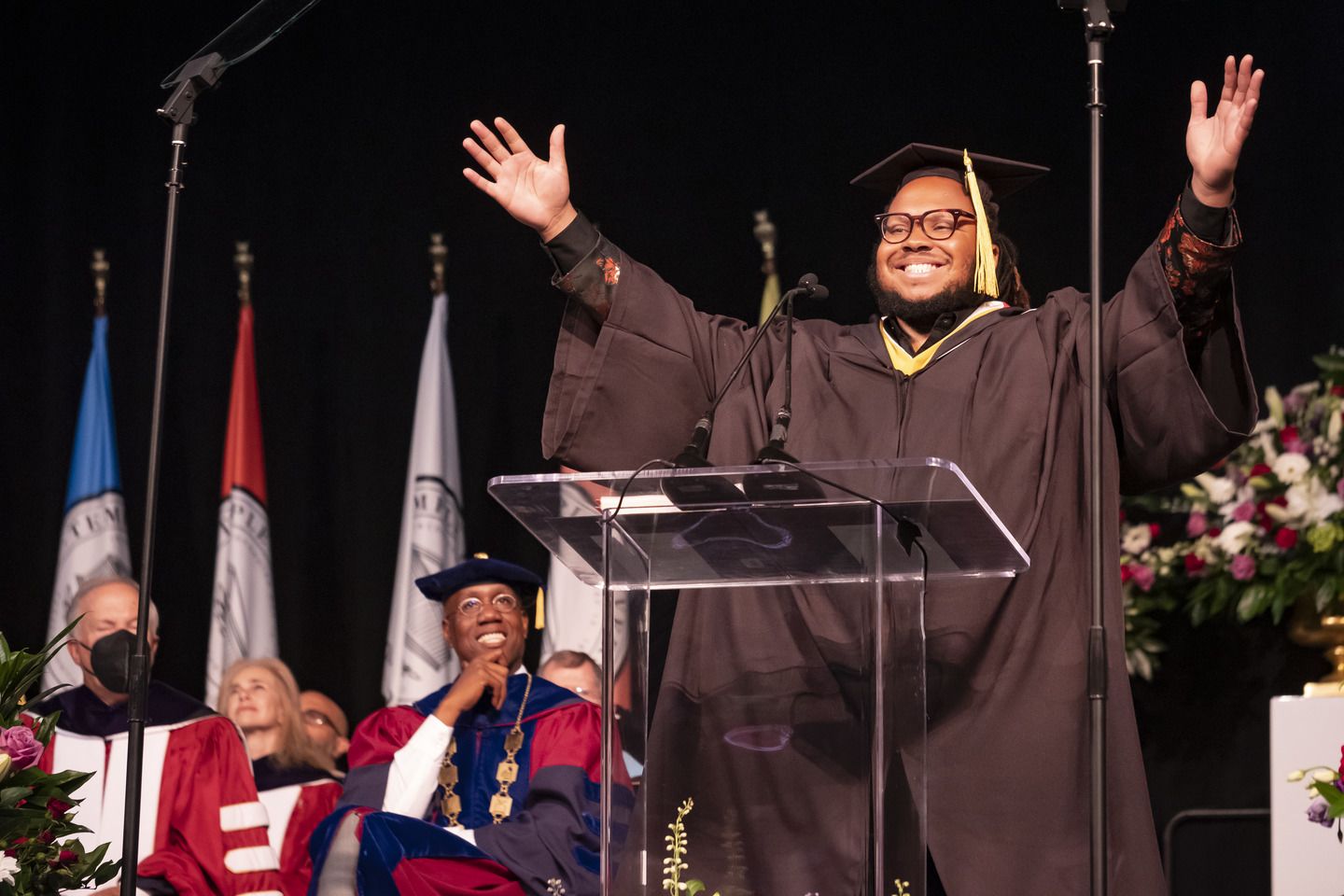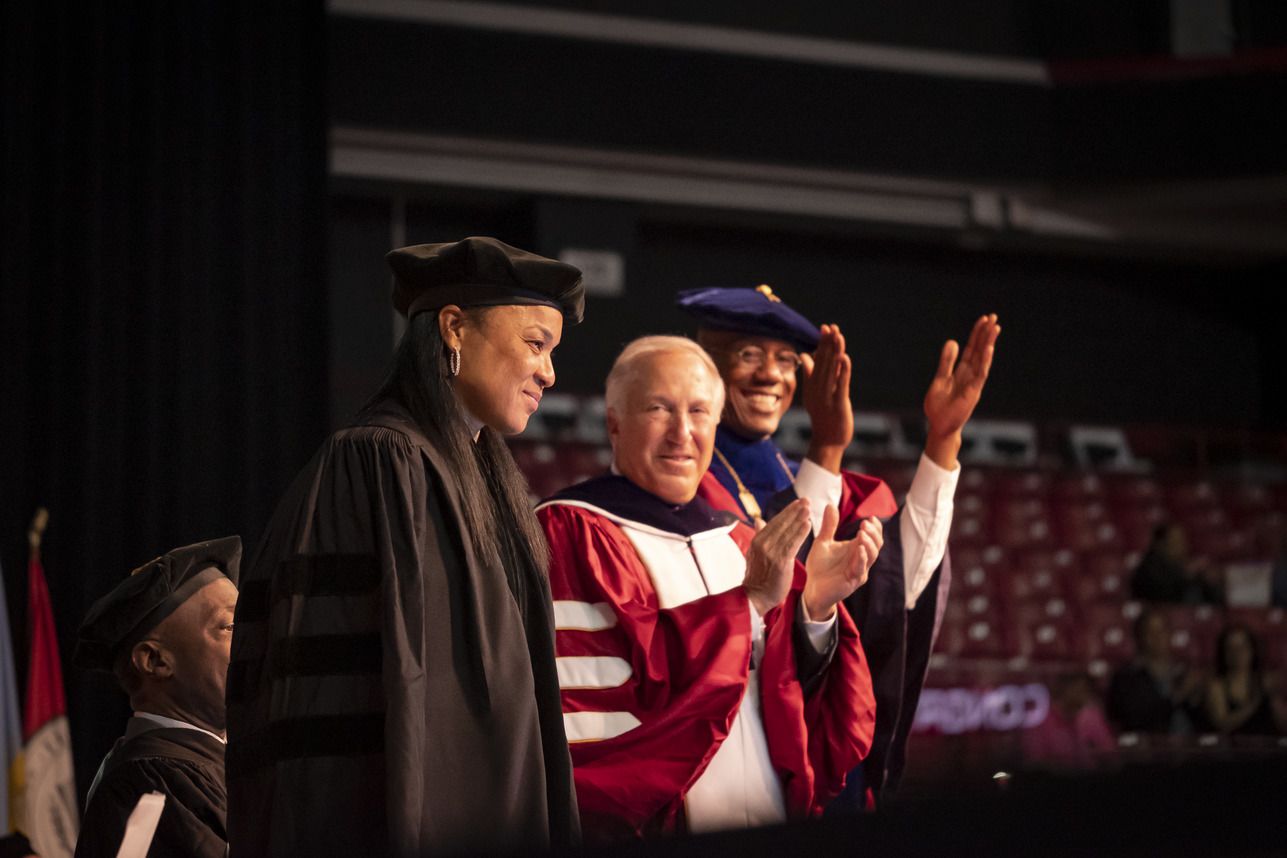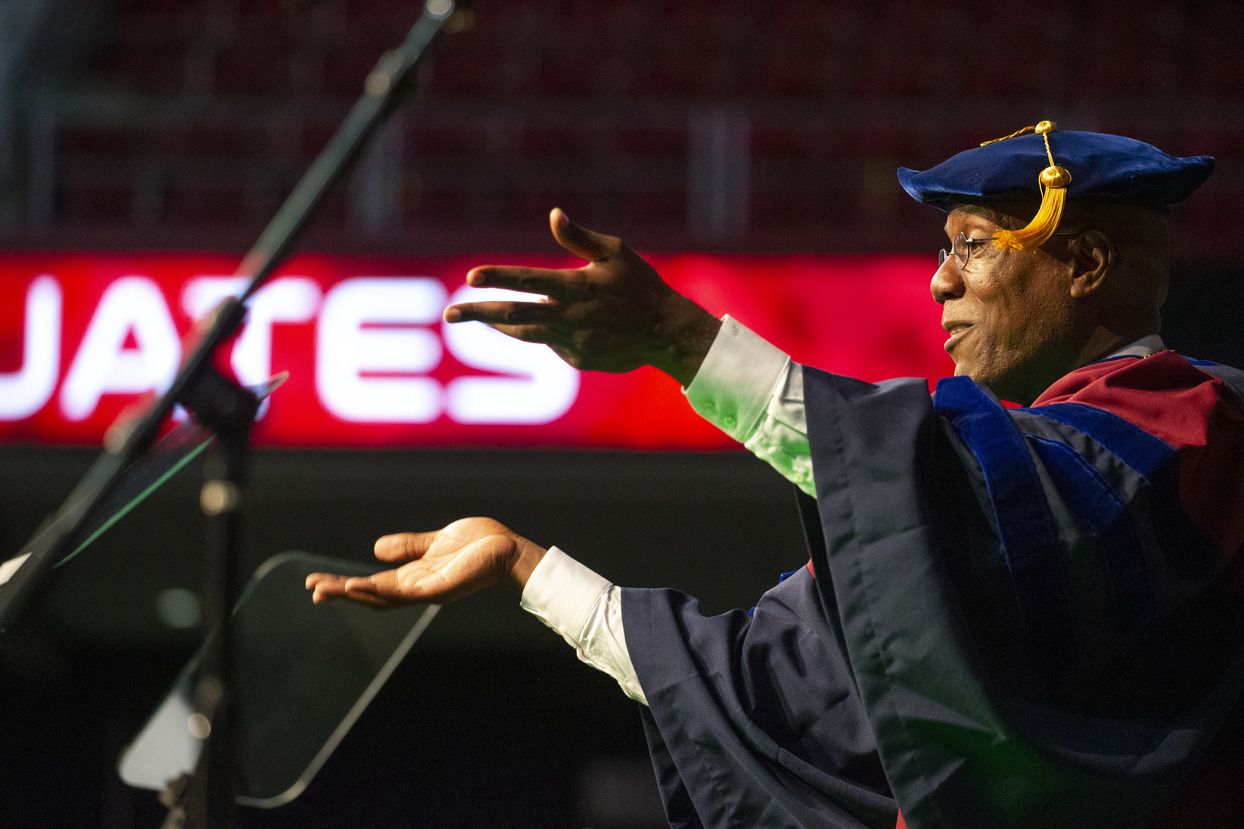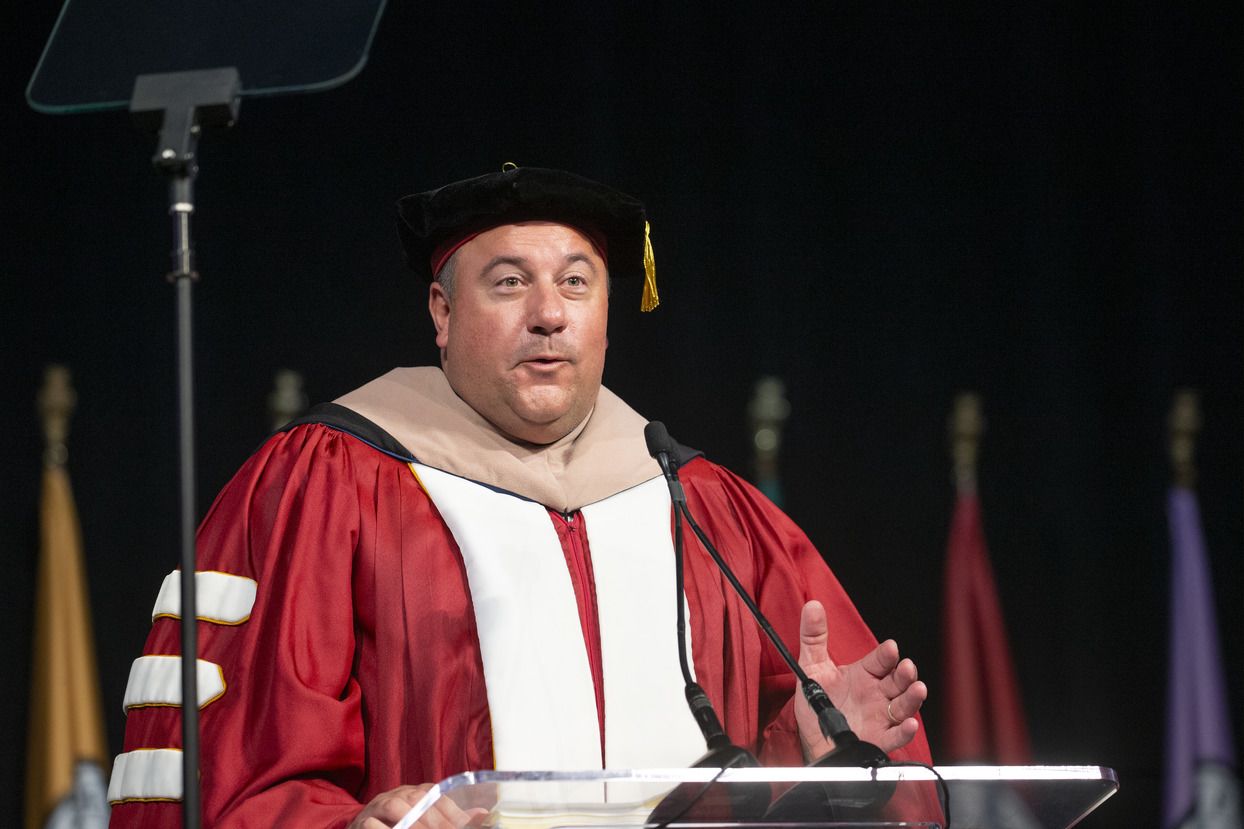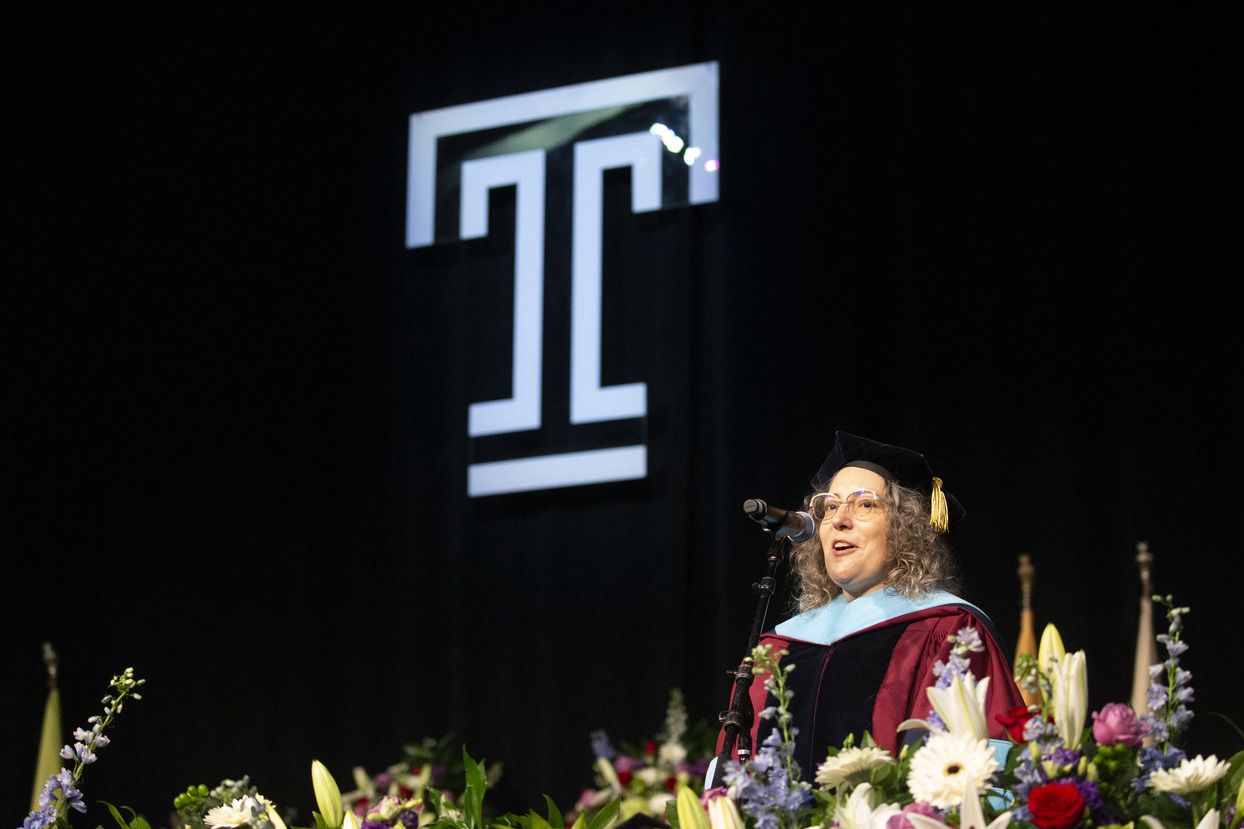 President Jason Wingard's advice to the Class of 2022:

Be bold.
Stay educated.
Really connect.
Protect authenticity.
Create impact.